Shortly after the 2016 NFL Draft, PlayerProfiler held a five-round rookie mock. This was my first time drafting against The Podfather and many other friends of the Underworld. I drew the 1.05, and proceeded to take a massive dump in, on and around the proverbial bed. Drafting C.J. Prosise over Derrick Henry in the first round is really all you need to know about how this draft went for me. The rankings said to take Henry. Meanwhile, I figured the injuries to Seattle's running back core during the 2015 season would bring about a philosophical change in the way the team ran their offense. Hell, my article covering Doug Baldwin's explosion was my pinned tweet for over four years. I was very much Team Prosise over Team Henry. Though injuries helped derail his career, a more forward-thinking franchise may have been able to unlock him.
It's hard to have a great hit rate when picking a team comprised of five rookies, mock draft or not. I'm sure we all came away from this mock happy with our squads. Speaking for myself, landing Prosise, Pharoh Cooper, Rashard Higgins, Marshaun Coprich and Jerell Adams felt like a massive win. People were actually upset that I sniped them on Coprich, a running back from Illinois State who I felt was a better prospect in a vacuum than his New York Giants teammate Paul Perkins. Surreal, but probably not totally wrong in hindsight. There's nothing wrong with chasing potential outliers in the later rounds of rookie drafts. Still, reviewing these results years later reinforces how hard it is to hit on more than one or two picks. Kudos to the clear winner of this draft: the squad that ended up with Will Fuller, Hunter Henry and Austin Hooper.
Tales From The Underworld – Part III – Pre-Draft Breakout Finder Rookie Mock
PlayerProfiler and The Breakout Finder have begun running weekly rookie mocks to collect our own ADP data. I will be participating in one of these per month and, naturally, talking about my process in making my picks. My April draft took place two weeks ago. I drew the 1.03 and, once again, found myself drafting adjacent to The Podfather. Editing and publishing every rookie profile that has been written for this site had me prepared. Still, I needed to practice making picks in a live setting. I joined a few mocks on Sleeper to prepare. One of which was one of the many five-round Superflex mocks run by our own Marc Mathyk on Twitter. Though the Profiler/Breakout Finder mocks aren't Superflex, it's still helpful to gauge how those outside our bubble value certain players.
In all three practice mocks, I ended up with Bryan Edwards. Between here and Breakout Finder, I've written about Edwards a lot this offseason, and disagree with the comment I received about him being a reach at 2.03. If looking back at the 2016 mock's low hit rates has taught me anything, it's that you can justify taking "your guy" at any point in the second round or later. Especially if your league's rookie draft takes place before the NFL Draft. The first round is where you need to take advantage of the uncertainty at the top of this year's rankings. Grab the value when it shows itself. In Superflex, if Jonathan Taylor falls to 1.03 or D'Andre Swift falls to 1.06, you push the button immediately.
My Team
1.03) Cam Akers
Death, taxes, and Jonathan Taylor/D'Andre Swift/Cam Akers going off the board with the first three picks. At least in these particular mocks. Those outside the bubble will likely prefer J.K. Dobbins or Clyde Edwards-Helaire to Akers, which is fine. Though it's hard to overstate what Akers was able to accomplish behind one of the nation's worst offensive lines.
At this point, we all know how bad Akers had it compared to Taylor, Swift and Dobbins. Graham Barfield adds to the sentiment by telling us that his 0.57 yards blocked per attempt is the worst in the five-year history of the Yards Created metric, and that he was contacted at or behind the line of scrimmage on a class-leading 30-percent of his rushes. While this may have caused him to develop some bad habits as a rusher, those habits are correctable. Despite not being a special teamer at the college level, being a dual-threat quarterback in high school shows that he has the type of on-field dynamism that can't be taught. He has lots of room to grow at the running back position. A young player who showed yearly improvement as a pass-catcher, he's this year's proper 1.03. All he needs is draft capital and a good landing spot.
2.10) Brandon Aiyuk
If you're not making at least one mistake during a draft, are you really drafting? While I do like Brandon Aiyuk, picking him with Joe Burrow on the board may classify as one such mistake. Last year, in a similar situation, I picked Kyler Murray at 2.02 in a post-draft PlayerProfiler rookie mock. Like Murray, Burrow was the most likely available player to increase his value by the next season. I mistakenly thought there was a small chance Burrow would fall to Round 3 (not with The Podfather's pick following mine in this round). Evan Silva's first mock draft of the season projected Aiyuk to New Orleans in Round 1. I may or may not have made my pick based on my gut reaction to that projection. With the craziness set to ensue during this year's draft, this isn't the year to react based on perceived landing spots.
Aiyuk has an Index Rating of 53 on PlayerProfiler's new NFL Draft Big Board. This feature aggregates 7-round mock drafts from 10 sources to give us an idea of where players may be drafted. Aiyuk is currently mocked as early as pick No. 39 and as late as pick No. 74. Nowhere near pick No. 24 to New Orleans, but he only falls out of Round 2 eight of 10 times. This tells us that he's probably not making it out of the second round. If he goes to the right team, that's still early enough to assume that he'll have an early-career impact. Especially since his yards after catch and special teams abilities are translatable to NFL-level production.
3.03) Tyler Johnson
With both Joe Burrow and Tua Tagovailoa off the board, this pick came down to Tyler Johnson versus Darrynton Evans. Since I was already doubting the Brandon Aiyuk pick, and already had Cam Akers, I went with another wide receiver. Normally, I would expect a player such as Antonio Gibson or Lynn Bowden to be available at this point. Bowden went at 2.07, Gibson at 1.06 (!) in this particular draft. Though I wouldn't have done the same, I applaud the gusto of the Gibson selection. Reading the room, this team knew he wouldn't make it into the middle of Round 2 and made their move. I know Johnson isn't projected to be an early draft pick, but I was still surprised that he slipped into the third round given his elite age-adjusted college production metrics.
Reminder: Athleticism is massively overrated for WRs to the point that if teams completely threw out the Combine after Day 1, they'd have a significantly better hit rate at the position and Tyler Johnson is going to be one of the biggest steals of the draft

— Scott Barrett (@ScottBarrettDFB) April 20, 2020
Johnson's 128.3 Big Board Index Ranking pegs him as a late fourth-round pick. Though his individual projections vary wildly, ranging from Round 2 to Round 6. His big weakness is a perceived lack of dynamism/athleticism. He didn't play special teams in college, but he did play quarterback in high school, so we know he's a dynamic football player. While he didn't test at the Combine for possible fear of running slow, he did hit a top speed of 20.7 MPH during a game against Buffalo as a sophomore. Play speed matters more than 40-yard dash time for receivers. Johnson's was evident in his 17.3 (82nd-percentile among qualified wide receivers) College Yards per Reception.
4.10) Gabriel Davis
After passing on Darrynton Evans in the third, I quickly figured I'd be going receiver the rest of the way. Reading the room, I also figured that nabbing Adam Trautman or Albert Okwuegbunam would be a pipe dream. Even the best tight ends in this class shouldn't be picked over Tyler Johnson, a player who could legitimately be the next Stefon Diggs. Still, we've now entered shot-calling territory in this mock. James Robinson being picked in the third after I chose fellow Illinois State alumni Marshaun Coprich in the fourth back in 2016 was a fun little piece of irony that made me smile. While I won't argue fourth-round picks like Joe Reed, JaMycal Hasty and Darnell Mooney, I still kind of can't believe Gabriel Davis was sitting there for me at the end of Round 4.
---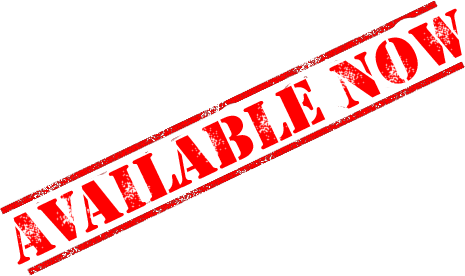 ---
Players like Davis who declare early after improving each year in college are players I like to bet on. His Catch Rate may have dropped in his final year, but he nearly doubled his career totals in receptions, yards and touchdowns. He proved he can run hot, evidenced by a four-game stretch with 37 catches for 604 yards and seven touchdowns in 2019. Per Sharp Football, he ranked No. 4 with 103.4 receiving yards per game, catching 16 balls for 620 yards on targets 20-plus yards downfield. He's strictly an outside receiver at the NFL level. His 115 Big Board Index ranking suggests he's a fourth-round pick, but he made some appearances in Rounds 2 and 3 of some of our source mocks. Davis sneaking into Day 2 would force us to reshape the middle tiers of our wide receiver rankings.
5.03) Quez Watkins
The odds that one of us hits on our fifth-round pick are slim. Though it's hard to argue the logic of any of these fifth-round selections. Cole Kmet is the highest ranked tight end on our Big Board and could be a second-round pick. Jake Fromm may have been Mr. Irrelevant in our draft, but there are those who think he can be a starting-caliber quarterback at the pro level. While Marquez Callaway is a Podfather special and a Breakout Finder favorite who may be this year's Diontae Johnson-level riser from the ashes and into the hearts of dynasty gamers. I still think the player I selected has as good a chance to be fantasy-relevant as any of them. His name is Quez Watkins.
Quez Watkins – Southern Miss

6-0, 185lbs – 4.35 40-yard dash
36.5 in vert

Watkins ranked 5th in yards per route run (3.63) in 2019 and dominated special teams. He is undersized, but his speed could increase his draft stock

— Matt Gajewski (@Matt_Gajewski) March 19, 2020
Watkins and John Hightower are the two players most likely to fit the mantle of this year's Darius Slayton. Hightower has both a higher Breakout Rating and a higher Big Board Index ranking, but I still prefer Watkins if being forced to choose. Though both players rely primarily on their long speed to win, Watkins has shown to be the more well-rounded player of the two at this stage in their development. He also has more experience playing out of the slot, which is a good tiebreaker when dealing with two low-BMI wide receivers. Here's to hoping that this mock goes better for me than that first one from 2016 did.
And now for something completely different
Final RotoUnderworld XFL Seasonal League Standings
Unfortunately, I can't access the AltFantasySports home page to post the final standings from our RotoUnderworld XFL League. All you have to go in is my word that, with a score of 430 total points after five weeks, your boy Double R Marz is the 2020 RotoUnderworld XFL Champion. After surviving a draft where my first two picks were Christine Michael and Sammie Coates, I made a league-winning waiver pickup in Houston's Cam Phillips. He and Nelson Spruce single-handedly led me to the promised land. Though my wife's prescient shot call of Phillip Walker over both Cardale Jones and Josh Johnson was the season's most impressive feat. With the league's future shrouded in doubt, I can sleep well knowing that I'm likely to be the reigning champion for a long, long time. Sad because the XFL was fun, good for my overall hit rate in this new series.