When I was in the first grade, I took a few second grade classes. By the last month of the school year, I was moved into the second grade curriculum full time. I guess I was really good at counting to 10 and coloring between the lines, whatever it is that these early grades entailed, but I digress (and I promise this story ties in). Moving straight to third grade the next year, I immediately became the youngest student in my class. This trend of being younger than students a grade or two below me continued all the way through college. Like Bryan Edwards at South Carolina, I was a 17-year old freshman for much of my first year at Monmouth University. If anyone can appreciate an early breakout, it's me.
Nothing screams early career breakout like catching eight passes for 101 yards in your first collegiate game. Edwards recorded a 17.8 Breakout Age, 100th-percentile among qualified wide receivers and the second-best score in the entire PlayerProfiler database. Only CeeDee Lamb had more yards in his freshman season among incoming rookie wideouts. More impressively, he did this in the SEC, maintaining or improving upon his production every year. Because he was a young senior, he's still the 11th-youngest wideout in this rookie class despite playing four years of college football.
Edwards exemplifies why raw statistics don't tell the whole story of a player's college production. A knee injury cut short what would've been a career-best senior year. As a result, he never reached the aesthetically-pleasing 1,000-yard receiving plateau. The haters usually fail to mention that South Carolina only crested 3,000 passing yards in one of Edwards' four seasons. Or that the production he did put up still accounted for a 48.4-percent (94th-percentile) College Dominator Rating primarily against college football's toughest competition. At 6-3, 212-pounds, with good athleticism by all accounts, it was surprising to see him record only 11.5 (11th-percentile) yards per reception last season. That happens when the quarterback play is so bad that a player has no choice but to record 36 of his 71 catches and 273 of his 816 receiving yards on screens, averaging 7.5 yards per catch on those plays.
---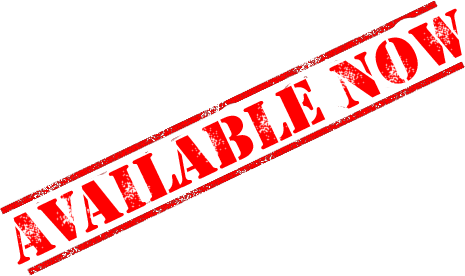 ---
Part of the reason Edwards is now being projected as a Day 3 pick is that he won't work out on the field or test athletically before the Draft. Not only did the knee injury he suffered in late 2019 cost him the Senior Bowl. He also broke his foot in preparation for the NFL Combine. Even if we're to believe offseason workout reports that he has a 40-inch vertical and runs a sub-4.5 40-yard dash, there were going to be questions about his athleticism. Part of that may stem from his relatively-low cumulative 13.0 yards per reception over four seasons. Though he showed dynamism in the punt return game and an ability on film to use his speed and ability to win in deep ball situations.
If we're going to believe the Senior Bowl reports from Edwards himself that he can run a sub-4.47, then we must acknowledge that it would give him an elite Height-Adjusted Speed Score. Even a number in the mid-to-low 4.5's would likely place him at or above the 70th-percentile. What we do know is that his physical stature puts him in a bucket of Best Comparable Players that includes Corey Davis, Jordan Matthews, Eric Rogers, Sidney Rice and Michael Floyd, all of whom are big, fast, athletic wide receivers who broke out early in their college careers.
Regardless of his athleticism, Edwards checks every important analytical box as a wide receiver prospect. He has an elite Breakout Age/Dominator Rating combo and produced comparably with players who eventually became early-round NFL draft picks. Despite the presence of both Hayden Hurst and Deebo Samuel, Edwards logged 44 catches for 590 receiving yards as a freshman and tied for the team lead with four receiving touchdowns. He never fell below any of those thresholds, averaging a 29.6-percent Dominator Rating over four college seasons.
It's rare to see a player break out this early against the most elite competition college football has to offer. Rare as in, unprecedented. He owns a 47.0 Breakout Rating, best in the class even before accounting for eventual draft capital. It's easy to see a team falling in love with the intangibles and selecting Edwards in the third round. Especially considering Samuel's rookie-year success after coming from the same school. When the second round of your rookie draft hits, you know what to do.