There hasn't been a more consistently dominant NFL wide receiver in recent memory than DeAndre Hopkins. He has finished Top 10 in Target Share in five straight years and was Top 3 in four of those. He hasn't caught fewer than 76 balls in a season since 2014, and has averaged over 100 receptions per season over the last five years. Most importantly, he's finally escaping one of the signature donkey coaches in the NFL after his trade to the Arizona Cardinals. With all that said, he's still not a top receiver in fantasy football dynasty leagues.
Newfound target competition
While DeAndre Hopkins is moving to a better overall offense, he has made his career on volume up until this point. Seeing at least 150 targets in each of the last five seasons will give a player inflated PPR totals regardless of efficiency. Hopkins was clearly an elite talent and commanded the ball, but his target competition was pitiful. During his dominant five-year run, no other player on the Texans surpassed 670 yards or hit 100 targets. As incredible as he was, it's clear that Nate Washington and Will Fuller weren't steady secondary options for the Texans.
---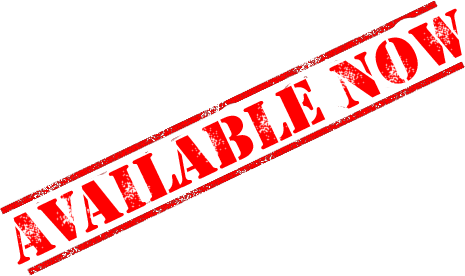 ---
Now in Arizona, there is no chance Hopkins sees that level of volume. For as fast as the Cardinals play, Kyler Murray only averaged 37.8 pass attempts per game. That's just 1.4 more than Deshaun Watson in 2019, so they aren't slinging the rock as much as it seems. Murray is an ascending quarterback in an Air Raid system, but Hopkins also had an undeniable connection with Watson. Consistent reps with the same quarterback are the best chemistry builder, which is why he has been so dominant on hitches, slants, and comebacks.
As far as target competition goes, Hopkins couldn't have landed in a worse spot. Larry Fitzgerald has seen at least 100 targets in every season of his 16-year career. Even with his decline over the last two years, the 36-year-old can still be penciled in for 90-plus targets. Christian Kirk also enjoyed a breakout season in 2019, seeing 108 targets of his own in 13 games. Kirk flashed his upside and connection with Murray, so he will also see his fair share of work. Lastly, the Cardinals signed Kenyan Drake to a transition tag and intends to keep him long-term. He averaged over four targets per game in his eight games as a Cardinal. As if these established options weren't enough, Murray has also been pounding the table for the team to pick his former college teammate CeeDee Lamb in the first round of the NFL Draft.
Imminent down year
DeAndre Hopkins also has the dreaded "wide receiver changing teams" narrative going against him. According to a 2018 study by Brandon Gdula, that narrative generally holds true. Since 2000, 75-percent of Top 16 fantasy receivers changing teams didn't live up to their average draft position. Those names include Terrell Owens (2006 & 2009), Brandin Cooks (2017), Alshon Jeffery (2017), and Brandon Marshall (2010). We can also add Odell Beckham to that list after he posted one of the worst seasons of his career after landing on the Browns. Not even elite talents can escape a post-team-change dip in production.
New @AZCardinals WR DeAndre Hopkins said he wasn't surprised he was traded. Already working on communicating with QB Kyler Murray. Said contract talks are between agent and team. With offseason work, "I'll do everything when that day comes to catch up with the team when I can."

— Darren Urban (@Cardschatter) April 17, 2020
To make matters worse for Hopkins, he doesn't even have the luxury of training with his new quarterback. With the entire country being on lockdown due to COVID-19, he won't be able to develop crucial chemistry with Kyler Murray for at least a few more weeks. With all these negatives, Hopkins seems nearly destined for a down season at age 28. That puts him on the wrong end of the wide receiver Age Apex. With his 2020 outlook already dim, he'll be in the twilight of his prime in 2021 at age 29. He already saw an efficiency decline in 2019, setting three-year lows in Yards Per Target and Yards Per Pass Route. That was just a glimpse of the downward spiral we will see within the next few seasons. He may have very little in the tank sooner rather than later.
Sell candidate
All these factors make DeAndre Hopkins a sell in dynasty leagues and a player to avoid in 2020 redraft. Tethered to Kliff Kingsbury and Kyler Murray, he still has some productive seasons left in his range, but dynasty owners should always sell high. Hopkins' value will never be higher than it is right now. Unless you're Bill O'Brien, you can demand a king's ransom for him and someone will pay it.
Hopkins checks in at No. 8 wide receivers in our dynasty rankings based on his Lifetime Value. Many still consider him a Top 2 fantasy option at his position, but his decline has already kicked in. You don't want him on your dynasty roster when he hits that wall.