Despite how wide open 2019 rookie drafts have been after the first four or five picks go off the board, Round One of the 12-team, four round rookie mock draft conducted at RotoUnderworld didn't see a whole lot of major surprises. At least that's what a loyal Underworld minion would tell you. We wouldn't bat an eye at Miles Sanders being selected over N'Keal Harry (though, as the one who made that choice, it was close) or Andy Isabella being a first round pick. Those unfamiliar with the Underworld brand may not feel the same. In examining the advanced stats, metrics and analytics profiles of players the way that we do here, we've tended to be higher and lower on certain players than consensus over the years. As such, it may surprise you to see where some of them were picked in this experiment. Especially as we delve deeper into these next three rounds where the variance had no choice but to increase. This four-part series, featuring 12 minions and/or friends of the Underworld, will tell you everything you need to know to help you slay your rookie drafts.
2.01 – Justice Hill, RB, Ravens
Rationale: Although Darrell Henderson and Noah Fant still were still on the board, I could not pass-up on Justice Hill, who is one of my must-have rookies for 2019. A 5-10, 198-pound spark plug who clocked a 4.40 40 and a 133.0 Burst Score at the combine, Hill finished in the 97th and 95th-percentile respectively in those categories. What's more, he also finished with the No. 2 SPARQ score amongst running backs (95th-percentile). Explosiveness is an understatement when talking about Hill. Despite being small in stature, he was a three-year starter at Oklahoma, playing over Seahawks RB Chris Carson as a true freshman. He was also touted as one of the top backs entering his junior-year 2018 campaign but failed to live up to expectations, which caused his draft stock to plummet. Profiling as an NFL-caliber committee back, Hill landed in a prime spot with the Ravens.
---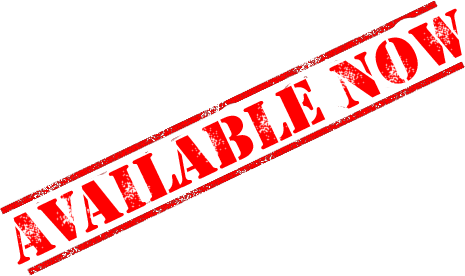 ---
With Mark Ingram slated as the early-down starter, you can make the case for Hill to open the year as Baltimore's third-down option with the only thing standing in his way is his development in pass protection. If he can tighten up his pass-pro skills, Hill should not only beat out Gus Edwards, who is a zero in the passing game, but he should also play over Kenneth Dixon because well, it's Kenneth Dixon, who has been one of the most disappointing backs in fantasy football due to his laundry list of injuries and suspensions causing him to miss 30 of a possible 48 career games in the first three seasons of his career. In fact, if Dixon was cut — Ravens beat writer Jeff Zrbiec suggests that Dixon's roster spot could be in jeopardy unless he can stay healthy and contribute on special teams — it wouldn't surprise me one bit. The Ravens appear to be going in a new direction and perennial letdowns like Dixon is viewed as nothing more than a liability as well as a wasted roster spot on the 53. With the Ravens' RB2 duties seemingly his to lose, Hill should be an immediate-impact fantasy football asset in his first season at the pro level. And given Ingram's age — he will turn 30 in December — and injury history — while he hasn't missed a game due to injury in the past three seasons, Ingram has missed a combined 18 games in his first five years as a pro — Hill could be busier than expected early-on in his career.
Other Considerations: Darrell Henderson, Noah Fant.
Beats by Ray: Between his own injuries and the emergence of redshirt freshman Chuba Hubbard, who is already being touted as a breakout candidate for this year's Oklahoma State Cowboys, Justice Hill failed to live up to the lofty standards he set for himself in his breakout 2017 campaign. What we care about more is the fact that he broke out in a big way in his true sophomore season. And that was after he usurped a player who became an NFL starter. A player's true sophomore season, what they can achieve after having a year to acclimate to the collegiate game on the field, can give us a glimpse into their ceiling at the professional level. Or, as we call it around these parts, the JuJu Smith-Schuster corollary.
The Ravens committed a borderline felony with their fourth-round selection of Justice Hill. Though the presence of Lamar Jackson could theoretically limit his pass-catching upside, as mobile quarterbacks tend to scramble as opposed to dumping the ball off to the satellite back, Hill has multiple games with 20-plus carries on his college resume. Despite his satellite back build, he could be the best all-around back on this team. He's a great pick here at 2.01, and a great pick in redraft leagues as well.
2.02 – Kyler Murray, QB, Cardinals
Analyst: Ray Marzarella (@rayraymarz)
Rationale: Almost went with Damien Harris here. Two things stopped me. The first was that I don't want to give away my entire Harris preview for the upcoming World Famous Draft Kit. Also, the number one pick of the 2019 NFL Draft was still on the board. Yes, this mock draft is single QB format. But the hit rate for second round rookie picks in general isn't great. My thought here was to pick a player in Kyler Murray who's highly likely to see his value increase between now and next season. Unless you're drafting with fellow Underworld minions, Murray isn't likely to make it to this point. But I would push the button on him at the end of the first round. The Arizona Cardinals have completely re-branded themselves as an Air Raid, offensive-minded football team. Despite their new franchise signal caller standing 5-10 and having only one season of starting experience in college, there was no pre-draft talk about converting him to another position. And there's been no indication that he won't be the starter from Week 1. At the 2.02 slot, give me the quarterback with the 99th-percentile College Yards per Attempt and the 100th-percentile College Dominator Rating.
Other Considerations: Damien Harris and Dexter Williams were thoughts here. I just really hope I don't end up regretting passing on Darrell Henderson in this spot.
Beats by Ray: If this mock draft had taken place in June instead of May, I would've given Darrell Henderson a lot more thought. Still happy with Kyler Murray here though.
2.03 – Darrell Henderson, RB, Rams
Rationale: Darrell Henderson is a top-3 running back talent in a weak overall class who could have been a top-3 rookie pick had he landed on Tampa or Houston, but he landed in Los Angeles, a top flight offense with an incumbent back on the roster. In the second round, year-one production is less paramount. As landing spot matters less, the talent profile takes over and longer term production becomes the central thesis. If things break right for Henderson in 2019, he could be a top-20 pick in dynasty start-ups in 2020. Think about it.
Other Considerations: None.
Beats by Ray: With every news item that comes out regarding Todd Gurley, Darrell Henderson's fantasy stock continues to rise like a meteor. While this could potentially present an interesting buying opportunity for Gurley in dynasty leagues, it now can't be questioned that Henderson belongs in the first round of rookie drafts. The prescient Podfather strikes again.
2.04 – Damien Harris, RB, Patriots
Rationale: There was no clear choice at this point in the draft as these players are grouped in a pretty big tier for me. I went with Damien Harris because of his intriguing landing spot and jack of all trades, master of none skill set. While some look at the Patriots running back depth chart and see a pretty crowded backfield, I see a squad that has frequently injured backs in Sony Michel and Rex Burkhead, coupled with the one trick pony James White who can be cut in 2020 with cap savings for the Patriots. In essence, this landing spot is muddled with respect to immediate opportunity but the situation remains fragile enough that I would not be surprised if Harris finds some games in which he is one of two running backs healthy enough to see enough opportunity in a great offense to post fringe RB1 games in his rookie season.
Other Considerations: Noah Fant, Marquise Brown.
Beats by Ray: Damien Harris accomplished the rare feat of recording two 1,000-yard rushing seasons in college despite receiving fewer carries than his quarterback both times. We had him ranked above Josh Jacobs in our rookie rankings before Jacobs became a first round draft pick. New England was a low key favorable landing spot for a player who has the ability to slide into the role of either of the players who will enter the season in front of him on the depth chart. In unrelated news, Sony Michel hasn't been spotted at Patriots practice since May 20. And rumor has it that it's for health/medical reasons.
2.05 – Noah Fant, TE, Broncos
Analyst: Mark Leipold (@LeipoldNFL)
Rationale: This range presents unexciting running backs or wide receivers (talent profiles I don't like, no clear path to opportunity, anemic offensive context, etc.), or a singular position player. This is still too early for Dwayne Haskins, who doesn't have the dual-threat ability we like for fantasy football, so Noah Fant was essentially the pick by default. However, Fant's combination of strong college production at an early age, elite-level athleticism, and path to early opportunity are all exciting. His long-term outlook hinges to some extent on the career arc of Drew Lock, so his range of outcomes is wide, but he could absolutely become a TE1 down the line.
Other Considerations: Devin Singletary.
Beats by Ray: Fellow first-round draft pick and Iowa teammate T.J. Hockenson outproduced Noah Fant as a true sophomore in 2018. Which makes it easy to forget that the roles were reversed the year prior. Fant's true sophomore season in 2017 saw him log more catches (30 to 24), yards (494 to 320) and touchdowns (11 to 3) than T.J. Hawk. This isn't a guy who failed to translate his athleticism into meaningful production. His best comparable player on Player Profiler is George Kittle for a reason, and it's not because he's also a former Hawkeye. The fact that he's mainly surrounded by pass-catchers in Denver with less than two full seasons on their NFL resumes bodes well for his chances at being a fantasy contributor from day one. As does, you know, the freakish athleticism. I mean, just look at it.
2.06 – Marquise Brown, WR, Ravens
Rationale: Marquise Brown was the first receiver off the board in the NFL draft. With exceptional speed and 17.6 (83rd-percentile) college yards-per-reception, Brown will prove to be a big play chess piece in the future in the Ravens offence. His dynamic speed and first-round draft capital make him a bargain in the middle of the second round.
Other Considerations: None.
Beats by Ray: Some may be surprised to see Marquise Brown fall into the second round of a rookie draft. The concerns for me, at least in the shorter term, have less to do with his listed weight of 166-pounds, as there's reason to believe he'll soon at least threaten 175 (which would put him more into the DeSean Jackson-like bucket of comparable players, rather than the Taylor Gabriel-like bucket he currently finds himself in). They have everything to do with the fact that he suffered the dreaded Lisfranc injury. Even though he should be ready for training camp, it still isn't great for a player who, as it's been said, would've been the fastest at the NFL Combine. Long term, the landing spot could be great if Lamar Jackson can take a leap forward as a passer. And with the weapons they're surrounding him with, it seems like a real possibility. Hollywood Brown could wind up being a steal at this point in the draft, even if it takes him some time to get there.
2.07 – Dexter Williams, RB, Packers
Analyst: Mike Randle (@RandleRant)
Rationale: The starting running back in the Green Bay offense is a fantasy free square. With Aaron Jones failing to grab the brass ring and Jamaal Williams possessing an uninspiring athletic profile, Dexter Williams is an easy auto pick for me at the end of Round Two.
Other Considerations: None.
Beats by Ray: Notre Dame was considered to be anemic offensively in 2018. Yet Dexter Williams, in his first season as the starting running back, still scored 12 touchdowns and rushed for 995 yards in nine games. He only caught 16 balls, but managed a five-catch game. It's not inconceivable to think he could've had another four or five catch outing had he not been suspended for the start of the season. Given his above-average size-adjusted athleticism, entering the draft process with a 20-plus catch campaign under his belt would've changed the perception of him. Because he had an incomplete production profile, he was ranked behind future undrafted free agents like Darrin Hall and Alex Barnes in our rookie rankings. Being drafted by the Green Bay Packers vaulted him into the Top 10. He should have no issues leapfrogging Jamaal Williams on the depth chart, and would be a must-own in all formats if Aaron Jones were to get suspended or injured again.
2.08 – Hakeem Butler, WR, Cardinals
Analyst: Akash Bhatia (@FantasyKash)
Rationale: The "Bustler" may not be the WR1 in this class, but he was still a top-100 selection with a great long-term landing spot. With Kyler Murray at the helm of Kliff Kingsbury's air raid approach, this is a bet on Hakeem Butler's athleticism, and the off-chance that film grinders were right about him.
Other Considerations: None.
Beats by Ray: It wasn't that long ago that Hakeem Butler and D.K. Metcalf were being talked about as first round NFL draft picks. The fact that they fell further than most people expected them to should alert us that the thought process is shifting when it comes to these kinds of players. Gone seem to be the days when they could overcome a lack of college production relative to their freakish athleticism. Or, in Butler's case, taking four years to live up to his potential. His best comparable player, Brandon Marshall, had that same issue and ended up being a fourth round pick in the 2006 draft. But while Marshall was able to play into his thirties, there's no way of knowing whether Butler possesses the same sort of drive that could help him overcome his production-based red flags. All we know is what we know. And one thing we know is that the Arizona Cardinals are going to try and break the NFL record for the number of plays run in 2019. Even if he starts his career as the fifth option in the passing game, the players in front of him are going to need rests if this is the case. Time will tell whether that will translate to year one fantasy production. But the thought of it happening in this re-branded Air Raid style of offense, with a player like Kyler Murray at the controls, is enough to justify the upside in this selection at this point in the draft.
2.09 – Irv Smith, TE, Vikings
Rationale: The son of a former NFL tight end, Irv Smith knows what it takes to be a professional football player. He played three years at Alabama, where he established himself as a dynamic athlete in open space his true junior season accumulating 700-plus yards and seven touchdowns for an impressive 16.1 (87th-percentile) yards per reception. Still only 20 years old and paired with Kirk Cousins, who already made Jordan Reed a thing years ago, Smith's long-term future is bright. Add in the potential of Minnesota shedding Kyle Rudolph's bloated contract this off-season and it's wheels up for Smith in 2019 to take advantage of the open space provided by Adam Thielen and Stefon Diggs.
Other Considerations: None.
Beats by Ray: This pick was made well before Kyle Rudolph signed his contract extension. Despite that recent turn of events, it's not all doom and gloom for Irv Smith. Rudolph's presence will allow Smith, a fullback/tight end/wide receiver H-back hybrid, to operate at his natural position(s). If Laquon Treadwell can't step up as a viable WR3 option, Smith could easily exceed rookie year expectations. If this draft were to be conducted over again, he would still be a viable selection at this draft slot.
2.10 – Gary Jennings, WR, Seahawks
Analyst: Alex Johnson (@a_johnsonff)
Rationale: Wow the board drops off quick here. Gary Jennings has opportunity for immediate production in Seattle with Doug Baldwin no longer in the picture. It's not out of the question that he sees a higher volume of targets than D.K. Metcalf. Hopefully Seattle will let Russell Wilson throw it this year .
Other Considerations: None.
Beats by Ray: A Seattle wide receiver has now been picked in back to back rounds. Unfortunately no one selected seventh-rounder John Ursua, so we won't be making it three for three. Leading the Big 12 in yards per route run from the slot in 2018, Gary Jennings has the kind of slot experience that's going to come in handy given the retirement of Doug Baldwin. Though some may be surprised to see him go in the top two rounds, he'll be well worth the price tag if Russell Wilson is finally unleashed.
2.11 – Devin Singletary, RB, Bills
Analyst: Neil Dutton (@ndutton13)
Rationale: I'd be lying if I said I thought this was a pick guaranteed to pay immediate dividends in 2019, especially with Devin Singletary having to complete with the rotting corpses of LeSean McCoy and Frank Gore, not to mention T.J. Yeldon. But I don't hate Singletary's chances of carving out a role when one of / two of / all three of those guys get cut loose. Singletary was downright dominant, albeit at a low level of competition, in college. And while I'd prefer slightly more of a receiving profile (not to mention a few more sparks in the workout metrics), he should find a comfortably place on my roster for quite some time.
Other Considerations: None.
Beats by Ray: Over time, we've often found that athleticism is a greater indicator of potential NFL success than college production for running backs. You won't find many running backs more productive than Devin Singletary, as no player has matched his 4,287 rushing yards and 66 touchdowns over the last three seasons. That's an average of 22 rushing scores per year for those keeping track at home. At the same time, you won't find many successful NFL feature backs in the 203-pound range. Especially when they have below average athleticism. Not everyone can become Devonta Freeman. Of all the running backs who bombed athletically at the NFL Combine, Singletary has the clearest path to early career relevancy given the depth chart he finds himself on. He's going to be the ultimate test subject in the battle of athleticism versus college production. The likelihood that he sees some year one opportunity given his third round draft capital makes him worthy of a top two-round rookie draft pick, and should put him on the radar in the later rounds of redraft leagues.
2.12 – Miles Boykin, WR, Ravens
Rationale: Miles Boykin is going to an offense with a wide open depth chart besides fellow rookie Marquise Brown, who will fill a different role. He had fantastic workout metrics at the combine (98th-percentile speed score and 95th-percentile SPARQ score) and decent production at a D1 college, albeit with a late breakout age. I think his skillset could match better with Lamar Jackson and would not be at all surprised if he rises to the top of the WR corps in Baltimore.
Other Considerations: None.
Beats by Ray: While athleticism can be a greater indicator of NFL success than college production for running backs, the opposite is true for wide receivers. Like Devin Singletary before him, Miles Boykin is going to be the ultimate test subject for the opposite side of the same battle. You won't find many receivers more athletic than Boykin. He has the second highest recorded Athleticism Score in the Player Profiler database (per the Data Analysis Tool), as well as the highest recorded Catch Radius. Though it took him four years to break out, the fact that he was relatively productive in spite of poor quarterback play is a good sign. As talked about before with Marquise Brown, this could become a great long term landing spot if Lamar Jackson can show development as a passer.