This year more than others, it feels like everybody's mock drafts look completely different outside of Trevor Lawrence to Jacksonville. Go to the PlayerProfiler.com Big Board on the Dynasty Deluxe Module and check out mock drafts from CBS, The Draft Network, The Athletic, and many more.
In 2021, a group of writers at RotoUnderworld will be completing a series of mock drafts leading up to the April 29th NFL Draft. Mocks will be released during the second week of each month, with the final mock released on the Monday of draft week. In examining the advanced stats and metrics of players the way that we do here, we may be higher and lower on certain players than consensus. As such, it may surprise you to see where some were picked in this experiment. This five-part series, featuring eight friends of the Underworld, will tell you everything you need to know about the 2021 NFL Draft.
1.01 – Jacksonville Jaguars – Trevor Lawrence – QB – Clemson
Rationale: Trevor Lawrence's college career may have ended with just his second loss in two years, but it shouldn't deter absolutely anyone from making him the first choice in the NFL Draft. He's as bulletproof as they come, and recent labrum surgery on his non-throwing shoulder won't change a thing.
1.02 – Houston Texans – Zach Wilson – QB – BYU 
*New York Jets trade 1.02, 2021 3rd, 2022 1st & 2nd, and 2023 1st to the Houston Texans in exchange for Deshaun Watson.*
Rationale: The Texans cash in on Deshaun Watson for an absolute treasure chest here and start their new era with Zach Wilson.
Zach Wilson > Trevor Lawrence?

???https://t.co/wzbkAxvcJV pic.twitter.com/cV1uYzIZ6I

— Matt Miller (@nfldraftscout) February 18, 2021
Wilson and his charisma should bring plenty of personality to a Houston team that is void of any juice right now.
1.03 – Miami Dolphins – Devonta Smith – WR – Alabama
Rationale: Sitting in a great spot, Miami can select the best player available or trade back. At this time, it only makes sense that the 2020 Heisman Trophy winner and Alabama receiving yards and touchdowns leader heads to Miami with former teammate Tua Tagovailoa.
1.04 – Atlanta Falcons – Micah Parsons – LB – Penn State
Rationale: With the consensus top linebacker making it past Miami, Atlanta can't pass up on an opportunity to improve their horrid defense and pair Parsons with Deion Jones.
1.05 – Cincinnati Bengals – Penei Sewell – OL – Oregon
Rationale: Not changing my pick here. Penei Sewell is the Tristan Wirfs of this draft and the Bengals need that more than anything. Protecting Joe Burrow is at the forefront. Freeing Joe Mixon and helping out the passing game will help catapult the Cincinnati offense in 2021.
1.06 – Philadelphia Eagles – Ja'Marr Chase – WR – LSU
Analyst: Neil Dutton (@ndutton13)
Rationale: The last time we saw Ja'Marr Chase, he was catching 84 passes for 1,780 yards and 19 touchdowns as one of the key pieces of arguably the finest college offense of this generation. The last time we saw Philadelphia feature a game-changing wide receiver was in the latter years of the Obama administration.
The Eagles used a first-round pick on a wide receiver last year, but that is not a good enough reason to hold off on adding Chase to an offense that desperately needs to get better from a year ago.
1.07 – Detroit Lions – Justin Fields – QB – Ohio State
Analyst: Nick Tabs (@NTabs33)
Rationale: The No. 14-ranked QB in the RotoUnderworld Dynasty Rankings, Justin Fields broke out in 2019 with 3,273 passing yards and 41 passing touchdowns.
PROSPECT REPORT – Justin Fields, QB, Ohio State:https://t.co/SvpW2GTD5n
By @erik__davey pic.twitter.com/Akan0Xc7Fl

— RotoUnderworld (@rotounderworld) January 21, 2021
In a shortened 2020 season, Fields played in eight games, logging 2,100 passing yards and 22 touchdowns. It wouldn't take long for him to unseat Jared Goff as the starter.
1.08 – Carolina Panthers – Mac Jones – QB – Alabama
Rationale: Carolina is a team with many needs, but also an exciting young core of playmakers on both sides of the ball. Second-year head coach Matt Rhule makes a splash by selecting national champion and Davey O'Brien Award winner Mac Jones.
Mac Jones ? pic.twitter.com/mNBARBcP2q

— Ray G ? (@RayGQue) January 27, 2021
Jones played an outstanding senior season against an all-SEC schedule and further displayed his talents in front of Rhule and company at the Senior Bowl, which was the deciding factor for Jones over Trey Lance.
1.09 – Denver Broncos –

Christian Darrisaw – OL – Virginia Tech
Rationale: Denver continues to stock the offensive line after re-signing Garett Bolles through 2024. The chaos brought on by Kansas City tackle Eric Fisher's absence was on full display during the Super Bowl. Even the game's best QB had no answer for Tampa's ferocious front four. Offensive tackle is a premium position and Darrisaw has years of experience honing his craft. He can be an impact player from day one for a franchise desperately needing to get stability for its weapons.
1.10 – Dallas Cowboys – Patrick Surtain II – CB – Alabama
Rationale: Addressing the secondary is an emphasis for the Cowboys. While some have Caleb Farley ahead of Patrick Surtain as a prospect, the Cowboys are in a position to win now once they resign Dak Prescott. While Farley may be the more gifted athlete, he's raw and inexperienced at the position. Surtain will hit the ground running from day one and brings the type of leadership that would help turn around a defense that has been lacking.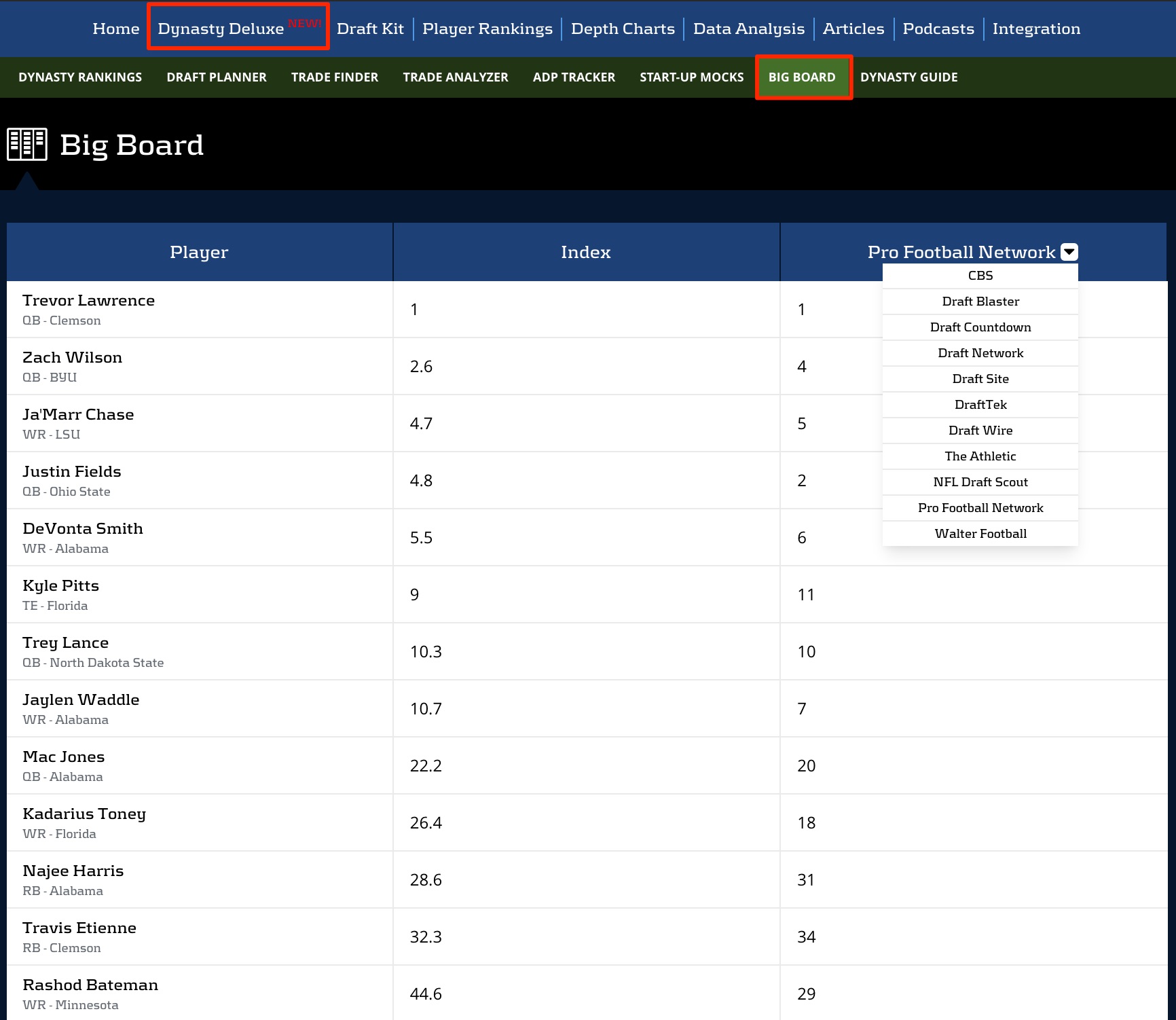 – Check out the Dynasty Deluxe "Big Board" for 10+ Mocks from across the industry.
1.11 – New York Giants – Jaylen Waddle – WR – Alabama
Analyst: Nick Tabs (@NTabs33)
Rationale: The Giants have a lot of holes to fill, but they find a major weapon on day one of the draft. Jaylen Waddle is an extremely explosive player and would be a dynamic weapon for Daniel Jones.
Jaylen Waddle outproduced Henry Ruggs and DeVonta Smith as a True Freshman at Alabama ? pic.twitter.com/fblJTpzOzA

— RotoUnderworld (@rotounderworld) February 15, 2021
Waddle averaged 18.9 yards per catch while at Alabama, which puts him second overall in school history. He would step in as the de facto No. 1 in a weak Giants wide receiver room.
1.12 – San Francisco 49ers – Trey Lance – QB – North Dakota State
Rationale: If Trey Lance fell to pick No. 12, the 49ers front office wouldn't be able to turn their pick in fast enough.
[TREY LANCE, QB NDSU] Plays that won't show up on the highlight reel.

Prepping for the Lance vs. Fields patron-only film session tonight and continue to see these plays from Lance.

Far Hash to Sideline ON A ROPE!! NFL level throws..you love to see it. #NFLDraft2021 pic.twitter.com/NG3CVWpCbB

— Ray G ? (@RayGQue) January 21, 2021
A projected top-5 pick before the pandemic, San Francisco gets their long term answer at quarterback as the Jimmy Garoppolo experiment comes to a skidding halt.
1.13 – Los Angeles Chargers –

Alijah Vera-Tucker – OL – USC
Rationale: With an offensive line that featured the additions of Bryan Bulaga and Trai Turner, hopes were high for an improved unit in Los Angeles. Sadly, things rapidly deteriorated when injuries occurred to the starters, including the aforementioned Bulaga and Turner. In his end of season press conference, GM Tom Telesco made it a point that changes would be coming to this group. Position coach James Campen won't be returning, and the Chargers select Alijah Vera-Tucker, who many believe can play the interior or exterior roles.
1.14 – Minnesota Vikings –

Rashawn Slater – OT – Northwestern
Rationale: The big man out of Northwestern falls to pick No. 14 where the Vikings take him. Riley Reiff has one year left on a big contract, and at 33 years old, does not look to be back. Slater can be plugged in right away if Minnesota chooses to bump Reiff to guard. He is Daniel Jeremiah's No. 6 overall prospect in the April Draft.
1.15 – New England Patriots – Kyle Pitts – TE – Florida
Rationale: People tend to throw around the term generational too loosely. However, Kyle Pitts might be that.
Only 4 Tight Ends have been drafted in the Top-10 since 1997 ?

Will Kyle Pitts be the 5th? pic.twitter.com/OSClvvGfSm

— RotoUnderworld (@rotounderworld) February 15, 2021
The Patriots could use an offensive makeover starting with Pitts, who would already be the best wide receiver and deep threat on the team as their tight end.
1.16 – Arizona Cardinals – Caleb Farley – CB – Virginia Tech
Analyst: Neil Dutton (@ndutton13)
Rationale: The Cardinals have several pressing needs, not least on the defensive front with Chandler Jones not only coming off an injury, but entering a contract year. However, they need to find a replacement for Patrick Peterson, and Caleb Farley is the best player available at this spot.
1.17 – Las Vegas Raiders – Jeremiah Owosu-Koramoah – LB – Notre Dame
Rationale: The Raiders finished the season with 22 sacks and not one player with double digits. With Gus Bradley coming in, look for him to vouch for the Butkus Award Winner and max out his versatility, filling a big hole in the Raiders defense.
1.18 – Miami Dolphins –

Zaven Collins – EDGE – Tulsa
Rationale: Shaq Lawson and Emmanuel Ogbah have just one-year left on their contracts. Just a week ago, we saw how important having depth at the EDGE position is. And Zaven Collins might be the best overall defender in this draft class.
1.19 – Washington Football Team – Rondale Moore – WR – Purdue
Rationale: For two years, Terry McLaurin has taken the best of what opposing defenses could throw at him and the worst of what the WFT could provide him at QB, and has still come out the other end as a legitimate number one receiving threat.
Rondale Moore is the WR _____ in the 2021 Class ? pic.twitter.com/CvMoYGz7jm

— RotoUnderworld (@rotounderworld) February 18, 2021
With the best QB prospects off the board, Washington finally adds another receiver to relieve some pressure from Scary Terry.
1.20 – Philadelphia Eagles – Gregory Rousseau – EDGE – Miami (FL)
*Chicago Bears trade 1.20 and Nick Foles to the Philadelphia Eagles for Carson Wentz.*
(editors note: mock completed before Wentz was traded to the Colts)
Analyst: Neil Dutton (@ndutton13)
Rationale: The Eagles trade Carson Wentz to the Chicago Bears for the No. 20 overall pick and the returning hero is Nick Foles. Armed with that pick, the Eagles will look to beef up their pass rush by taking Gregory Rousseau. The last time we saw him, he was racking up 15.5 sacks and 19.5 tackles for loss for the U.
1.21 – Indianapolis Colts – Wyatt Davis – G – Ohio State
Rationale: The Colts continue their recent strategy of drafting powerful linemen with Wyatt Davis, a former five-star recruit with versatility. Mel Kiper's No. 2-rated guard in the draft, he would be a welcome addition learning from the stalwart Quenton Nelson. The loss of 10-year veteran Anthony Castonzo only amplifies the need, and keeping lanes open for Jonathan Taylor is a must.
1.22 – Tennessee Titans –

Carlos Basham Jr. – EDGE – Wake Forest
Analyst: Neil Dutton (@ndutton13)
Rationale: It is a widely accepted truth that the Titans have a pass rush issue. The issue is that they have no pass rush. They can begin to address this by spending their first pick on Wake Forest's Carlos Basham. He has 19.5 sacks in the last three seasons, including 5.0 in six games in 2020. He also had 35.5 TFLs in his college career.
1.23 – New York Jets – Jaycee Horn – CB – South Carolina
Rationale: While Joe Douglas is tempted to snag a WR/RB with Najee Harris and Rashod Bateman on the board, he gets new head coach Robert Saleh a key defensive piece. Saleh gets his cornerstone cornerback for his Cover 3 defense in New York.
1.24 – Pittsburgh Steelers – Samuel Cosmi – OT – Texas
Rationale: With Alejandro Villanueva and Matt Feiler becoming free agents this season, it's imperative that the Steelers bolster their line, regardless of who happens to be behind center. Cosmi offers athleticism and a long body, perfect for a team that doesn't often play with an in-line tight end.
1.25 – Jacksonville Jaguars – Rashod Bateman – WR – Minnesota
Rationale: Spending in free agency on defense should allow Jacksonville to go best player available with their second pick in April.
Pairing Rashod Bateman with D.J. Chark and rookie Laviska Shenault would give the Jaguars offense a playmaker in every quadrant on the field. Trevor Lawrence will have not a shortage of weapons on Day 1 in Duval, that's for sure.
1.26 – Cleveland Browns – Kwity Paye – EDGE – Michigan
Rationale: Uber athlete, and best player available at this point. Olivier Vernon was on a one-year contract and went down with an Achilles injury. Look for Cleveland to pair Paye with Myles Garrett for the next 10 years.
1.27 – Baltimore Ravens – Jaelen Phillips – EDGE – Miami (FL)
Analyst: Nick Tabs (@NTabs33)
Rationale: I look for Baltimore to fill their WR need via free agency, which leaves them with holes at the offensive and defensive line. Jaelen Phillips played his first two years at UCLA before transferring to Miami for the 2020 season. He accumulated 12.5 sacks, one interception, and 23 tackles for a loss. While the stats may not reflect the first-round talent, he adds a ton of versatility and can play many different positions for the Baltimore defense.
1.28 – New Orleans Saints – Terrace Marshall – WR – LSU 
Rationale: Time for New Orleans to try and develop a wide receiver across from Michael Thomas, and Terrace Marshall is the exact WR you look for to do so.
At 6-3 with wheels and a competitive attitude, there is no better pick here for the Saints.
1.29 – Green Bay Packers –

Nick Bolton – LB – Missouri
Analyst: Neil Dutton (@ndutton13)
Rationale: The Packers defense has, at times, seemed almost happy to allow teams to run on them. While this is a noble strategy, they do occasionally need to tackle a running back, which their linebackers have not been too clever at. Nick Bolton could certainly help in this regard. Bolton had 95 tackles in 10 games in 2020, after logging 103 in 12 a year earlier. He has 8.0 tackles for loss in each of the last two years in the SEC, and broke up 12 passes between 2019-2020. Of course, a receiver would be a great help to them at this stage, but the top candidates all seem to have found homes already. This will have to be attacked later in the draft, or not at all. Both outcomes are likely.
1.30 – Buffalo Bills –

Jalen Mayfield – OT – Michigan
Rationale: No blatant holes to fill for the Buffalo Bills after falling one game short of the Super Bowl. Cornerback would be the move, and with starter Daryl Williams a free agent, Michigan's Jalen Mayfield brings the nasty nose to the grindstone attitude that Buffalo loves and needs.
1.31 – Kansas City Chiefs –

Trey Smith – IOL – Tennessee
Analyst: Nick Tabs (@NTabs33)
Rationale: The Chiefs protect the $500 Million Man. Trey Smith is a physical interior offensive linemen who has great balance and is powerful in the run game. At 6-6 and 330-pounds, the former left tackle made a transition to guard in 2020.
1.32 – New England Patriots – Kyle Trask – QB – Florida
*Tampa Bay Buccaneers trade 1.32 to the New England Patriots for 2021 2nd, 2022 1st & 3rd.*
Rationale: New England surprises by trading up with Tampa Bay. Missing out on the free agents because they weren't willing to shell out the cash or trade too much, the Patriots send their 2021 2nd, 2022 1st and 2022 3rd to the Bucs in exchange for the last pick of the first round to get the last viable quarterback starter in the draft.
---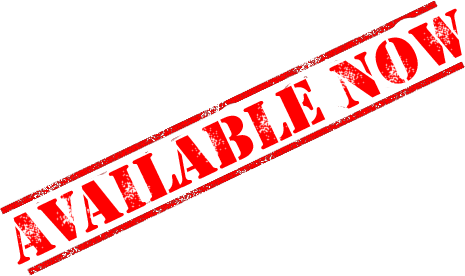 ---
Kyle Trask comes with some athletic questions, but the proof is in the production. He was the catalyst that turned around the Florida offense, helping players like Kyle Pitts and Kadarius Toney shine.