This year more than others, it feels like everybody's mock drafts look completely different outside of Trevor Lawrence to Jacksonville. Go to the PlayerProfiler.com Big Board on the Dynasty Deluxe Module and check out mock drafts from CBS, The Draft Network, The Athletic, and many more.
In 2021, a group of writers at RotoUnderworld will be completing a series of mock drafts leading up to the April 29th NFL Draft. Mocks will be released during the second week of each month with the final mock released the Monday of draft week. In examining the advanced stats and metrics of players the way that we do here, we may be higher and lower on certain players than consensus. As such, it may surprise you to see where some were picked in this experiment. This five-part series, featuring eight friends of the Underworld, will tell you everything you need to know about the 2021 NFL Draft.
1.01 – Jacksonville Jaguars – Trevor Lawrence – QB – Clemson
Rationale: Lawrence's college career may have ended with just his second loss in two years, but it shouldn't deter absolutely anyone from making him the first choice in the NFL Draft. He's as bulletproof as they come.
1.02 – New York Jets – Justin Fields – QB – Ohio State
Rationale: It seemed that BYU QB Zach Wilson had the inside track on the No. 2 spot until Fields exploded against Clemson in the biggest game of his life. After throwing for 385 yards and six touchdowns, he showed NFL evaluators, Joe Douglas included, that he is as promising a prospect as they come. Expect New York to move on from Sam Darnold after his third straight disappointing season.
Justin Fields doesn't have Lawrence/Wilson/Lance arm talent, but…

▪️ Very accurate (see threaded tweet)

▪️ *Enough* arm talent to push the ball downfield, great touch thrower

▪️ Obviously has strong athleticism/rushing ability pic.twitter.com/pa0FN3uS5r

— Austin Gayle (@PFF_AustinGayle) January 12, 2021
1.03 – Miami Dolphins – Devonta Smith – WR – Alabama
Rationale: Sitting in a great spot, Miami can select the best player available or trade back. At this time, it only makes sense that the 2020 Heisman Trophy winner and Alabama receiving yards and touchdowns leader heads to Miami with former teammate Tua Tagovailoa.
?LOTS of 2021 WR1 Talk has been going on lately! And something on my mind has been that not all of these guys had the opportunity to compete with DeVonta from a STATISTICAL standpoint.. ex. Not everyone played in 14 games.

Here are The results from '19 and '20 on a 16 Game Pace pic.twitter.com/WUzjBP2Q1O

— Cody Carpentier (@CarpentierNFL) January 13, 2021
1.04 – Atlanta Falcons – Zach Wilson – QB – BYU
Rationale: With Matt Ryan due $40 million and Atlanta under new management, expect this team to have a new look at quarterback. Wilson threw for 33 touchdowns with only three interceptions in 2020 and plays with good athleticism, making him the perfect fit for this potentially high-powered offense.
1.05 – Cincinnati Bengals –

Penei Sewell – OL – Oregon
Rationale: It's hard to go conservative with enticing skill position players out there, but protecting Joe Burrow and freeing Joe Mixon is at the forefront. Sewell plays the pivotal left tackle role that may be the necessary piece to help solidify Cincinnati's offense moving forward for the next decade.
1.06 – Philadelphia Eagles –

Micah Parsons – LB – Penn State
Analyst: Neil Dutton (@ndutton13)
Rationale: If you have a slow linebacking corps, you have a slow defense. The Eagles have a slow linebacking corps. They've lacked a playmaker in that spot since arguably DeMeco Ryans, and hopefully, the local boy Parsons from Penn State can step into the role.
1.07 – Detroit Lions – Trey Lance – QB – North Dakota St
Analyst: Nick Tabs (@NTabs33)
Rationale: The new coaching staff is able to pick their new QB. While Lance may need a year to develop, there is an out in Matthew Stafford's contract if the new regime decides to move on. Lance has the frame, arm strength, mobility, and decision-making skills to make it at the next level.
1.08 – Carolina Panthers –

Caleb Farley – CB – Virginia Tech
Rationale: Rasul Douglas has had his moments this season, but he's hitting free agency this spring. Enter Caleb Farley, who has strength, speed, football knowledge, and an ability to make plays.
1.09 – Denver Broncos –

Christian Darrisaw – OL – Virginia Tech
Rationale: Back-to-back Hokies go off the board as Denver continues to stock the offensive line after re-signing Garett Bolles through the 2024 season. Whether or not Drew Lock is under center in 2021, protecting whoever plays quarterback is a must.
1.10 – Dallas Cowboys –

Patrick Surtain II – CB – Alabama
Rationale: Signing Dak Prescott to any contract is paramount. Although Dallas' offensive line needs upgrading, they are more than stellar at the skill positions on offense. The defense remains questionable, especially in the secondary. Patrick Surtain II has the NFL lineage and was a formidable starter at one of college football's best programs. He would help solidify this area starting immediately.
– Check out the Dynasty Deluxe "Big Board" for 10+ Mocks from across the industry.
1.11 – New York Giants – Ja'Marr Chase – WR – LSU 
Analyst: Nick Tabs (@NTabs33)
Rationale: The Giants have a lot of holes to fill, but here they find a major weapon on Day 1 of the draft. Ja'Marr Chase is an extremely explosive player and would be a dynamic weapon for Daniel Jones. Chase averaged 21.2 yards per reception and had 20 touchdowns as a sophomore at LSU. He would step in as the No. 1 in a weak Giants wide receiver room.
justin jefferson set the nfl rookie record with 1400 receiving yards.

jefferson's 2019 lsu stats (age 20):
1540 yards, 18 tds, 13.9 ypr

ja'marr chase 2019 lsu stats (age 19):
1780 yards, 20 tds, 21.2 ypr

let. that. sink. in. pic.twitter.com/y25zXXd8A8

— the podfather (@Fantasy_Mansion) January 6, 2021
1.12 – San Francisco 49ers –

Rashawn Slater – OL – Northwestern
Rationale: In three full seasons, Jimmy Garoppolo has only played in 25 of 48 games, going 13-3 in his lone healthy season. The 49ers protect their franchise QB here. With Trent Williams' contract expiring and a weak interior offensive line, Slater fits like a glove. If Williams walks, Slater can play tackle. If not, he's a guy that can play inside until further notice.
1.13 – Los Angeles Chargers –

Alijah Vera-Tucker – OL – USC
Rationale: A fourth-year junior, Alijah Vera-Tucker offers positional flexibility by being able to play left tackle after playing guard as a sophomore. The Chargers opt to protect their franchise QB.
1.14 – Minnesota Vikings –

Liam Eichenberg – OT – Notre Dame
Rationale: The Vikings have struggled to protect Kirk Cousins since he signed in Minnesota and Riley Reiff has $2 million in dead cap on a $14 million contract. Expect the Vikings to move on from Reiff and plug in the mauling left tackle from Notre Dame.
1.15 – New England Patriots – Kyle Pitts – TE – Florida
Rationale: After last year's disaster of picking two average tight ends in the back end of the third round, the Patriots address two problem areas. Since Rob Gronkowski's departure, they've had no viable tight end. And because Pitts is such a special talent, he is like a tight end and wide receiver in one. The WR class is deep, but Pitts is far and away miles ahead of any other tight end out there. He'll be a difference-maker right away.
Kyle Pitts (2020) 3-Game Highlights 17 receptions 274 yards 7 touchdowns. 2021 TE1 pic.twitter.com/qnKjfFoqcu

— Ray G ? (@RayGQue) October 13, 2020
1.16 – Arizona Cardinals – Jaycee Horn – CB – South Carolina
Analyst: Neil Dutton (@ndutton13)
Rationale: The Cardinals have been looking for a corner to pair with Patrick Peterson since time immemorial. Well now Peterson is a free agent, so like Tommy Lee Jones in "Men In Black," they're not looking for a partner. They're looking for a replacement. Horn has 23 passed defended over the last three seasons in the SEC, including six in just seven games in 2020.
1.17 – Las Vegas Raiders –

Kwity Paye – EDGE – Michigan
Rationale: The Raiders finished the season with 22 sacks and not one player with double digits. And With Clelin Ferrell looking as average as he did on the day he was drafted, look for Gruden to try to right his wrongs with the athletic and high-effort Paye.
1.18 – Miami Dolphins –

Jeremiah Owusu-Koramoah – LB – Notre Dame
Rationale: After taking a bit of a luxury pick at 1.03 with Devonta Smith, the Dolphins add the Butkus Award winner for the nation's top linebacker to a young, opportunistic defense with key secondary members already in place.
1.19 – Washington Football Team – Mac Jones – QB – Alabama
Rationale: Alex Smith is a great story, but he isn't the future of this franchise. Enter Davey O'Brien award winner Mac Jones, who stands to be a sizable upgrade over both Smith and recently released former first-round disaster Dwayne Haskins.
Give Mac Jones the Tua treatment. He's doing it without Waddle, Ruggs, Jeudy.

This is as impressive if not MORE impressive then what we saw from Tua during this time in Tuscaloosa.

He may not be some elite prospect but Jones has starting NFL QB traits. Period.

— Ray G ? (@RayGQue) November 28, 2020
1.20 – Chicago Bears – Jaylen Waddle – WR – Alabama 
Rationale: With Allen Robinson entering free agency and the Football Team sniping Mac Jones from under them, the Bears opt to pick Jaylen Waddle. He is a value at pick No. 20 due to injury and provides the Bears a chance to swap their dynamic alpha for another.
1.21 – Indianapolis Colts – Eric Stokes – CB – Georgia
Rationale: The Colts signed Xavier Rhodes to a one-year deal in 2020 and it paid off. Will they resign him for one more year or let him walk? With Rock Ya-Sin often injured on the other side, the Colts need some stability and Stokes brings that from a top-10 SEC defense at Georgia.
1.22 – Tennessee Titans –

Carlos Basham Jr. – EDGE – Wake Forest
Analyst: Neil Dutton (@ndutton13)
Rationale: It is a widely accepted truth that the Titans have a pass rush issue. The issue is that they have no pass rush. They can begin to address this by spending their first pick on Carlos Basham out of Wake Forest. Basham has 19.5 sacks in the last three seasons, including 5.0 in six games in 2020. He also had 35.5 tackles for loss in his college career.
1.23 – New York Jets – Rondale Moore – WR – Purdue 
Rationale: Joe Douglas gives his new franchise QB a certified weapon right off the jump with Rondale Moore. He plays like Curtis Samuel with Saquon Barkley-level juice and can line up all over the formation. The perfect pairing with Denzel Mims and possibly one of Allen Robinson, Chris Godwin, Kenny Golladay, or JuJu Smith-Schuster via free agency. Pair that potential trio with a competent head coach and this offense could be top-15 as soon as the 2021 season. This move also allows the Jets to save $10 million by cutting Jamison Crowder.
two guys who will end up on a lot of podfather dynasty rosters:

rondale moore
kenny gainwell pic.twitter.com/aU8xGwsZH8

— the podfather (@Fantasy_Mansion) December 30, 2020
1.24 – Pittsburgh Steelers – Najee Harris – RB – Alabama
Rationale: Known for years as a run-first, "blue-collar" team, recent seasons have seen the Steelers become a far more pass-oriented offense, with media detractors citing this as evidence for the team's postseason woes. This all came to a head with the regular season seeing them finish dead last in rushing yards per game, while their postseason hit a wall with a thrashing at the hands of the Browns. With the big-name QBs off the board and Ben Roethlisberger claiming he'll return, expect the team to ignore their crumbling offensive line and instead draft the dynamic, playmaking Harris out of Alabama.
1.25 – Jacksonville Jaguars –

Jalen Mayfield – OT – Michigan
Rationale: The mauling right tackle only played 16 games at Michigan, with 13 starts in his college career. But when he played, Mayfield showed raw talent and ability to take over a game from the tackle position in the run game.
1.26 – Cleveland Browns –

Zaven Collins – LB – Tulsa
Rationale: The Browns are laughing as the best defensive player in the nation falls into their lap. Expect the team to get this man on the field in any way possible.
1.27 – Tampa Bay Buccaneers –

Gregory Rousseau – EDGE – Miami FLA
Rationale: Whether or not Shaquil Barrett leaves Tampa Bay this offseason, the Bucs are in need of another edge rusher. Gregory Rousseau is arguably the best rated one in this entire draft, so to get him this late in the first round is a bonus for the Bucs. He was a menace in 2019, but opted out of the 2020 season. He's raw, having only played this position for a few years, but has the upside many other defensive ends can only dream of.
1.28 – Baltimore Ravens – Rashod Bateman – WR – Minnesota 
Analyst: Nick Tabs (@NTabs33)
Rationale: The Ravens have taken several shots at the WR position in the last couple drafts between Marquise Brown, Miles Boykin, Devin Duvernay, and James Proche. None have really panned out. Here they find a possession receiver that has been compared to Michael Thomas. The 6-2, 210-pound Bateman lit up his sophomore year with 60 catches for 1,219 yards and 11 touchdowns. He averaged 20.3 yards per catch. He played five games in 2020 before opting out to focus on the NFL. He would step into the No. 2 role right away and be a great weapon for Lamar Jackson.
for late-drafting superflexers like the podfather, any displacement that pushes trey lance down and/or rashod bateman down is welcomed.

— the podfather (@Fantasy_Mansion) January 5, 2021
1.29 – New Orleans Saints – Terrace Marshall Jr. – WR – LSU 
Rationale: With Emmanuel Sanders due $10 million and Michael Thomas looking like Antonio Brown 2.0, expect the Saints to bring in some new blood at WR.
1.30 – Buffalo Bills –

Shaun Wade – CB – Ohio State
Rationale: The former five-star recruit and shutdown corner has struggled since his return from injury and many have considered him a candidate to play in the slot, or at safety in the NFL. With 33-year old Josh Norman having an injury-filled season, expect Buffalo to grab his heir apparent in Wade. A wise man once said you can never have too many corners.
1.31 – Green Bay Packers –

Nick Bolton – LB – Missouri
Analyst: Neil Dutton (@ndutton13)
Rationale: The Packers defense has, at times, seemed almost happy to allow teams to run on them. While this is a noble strategy, they do occasionally need to tackle a running back, which their linebackers have not been too clever at. Nick Bolton could certainly help in this regard. He had 95 tackles in 10 games in 2020 after recording 103 in 12 a year earlier. He has 8.0 tackles for loss in each of the last two years in the SEC and broke up 12 passes between 2019-2020.
1.32 – Kansas City Chiefs –

Wyatt Davis – IOL – Ohio State
Analyst: Nick Tabs (@NTabs33)
Rationale: Protect the $500 million man. Wyatt Davis is a physical interior offensive linemen who has great balance and is powerful in the run game. At 6-4, 313-pounds, there aren't many holes in his game.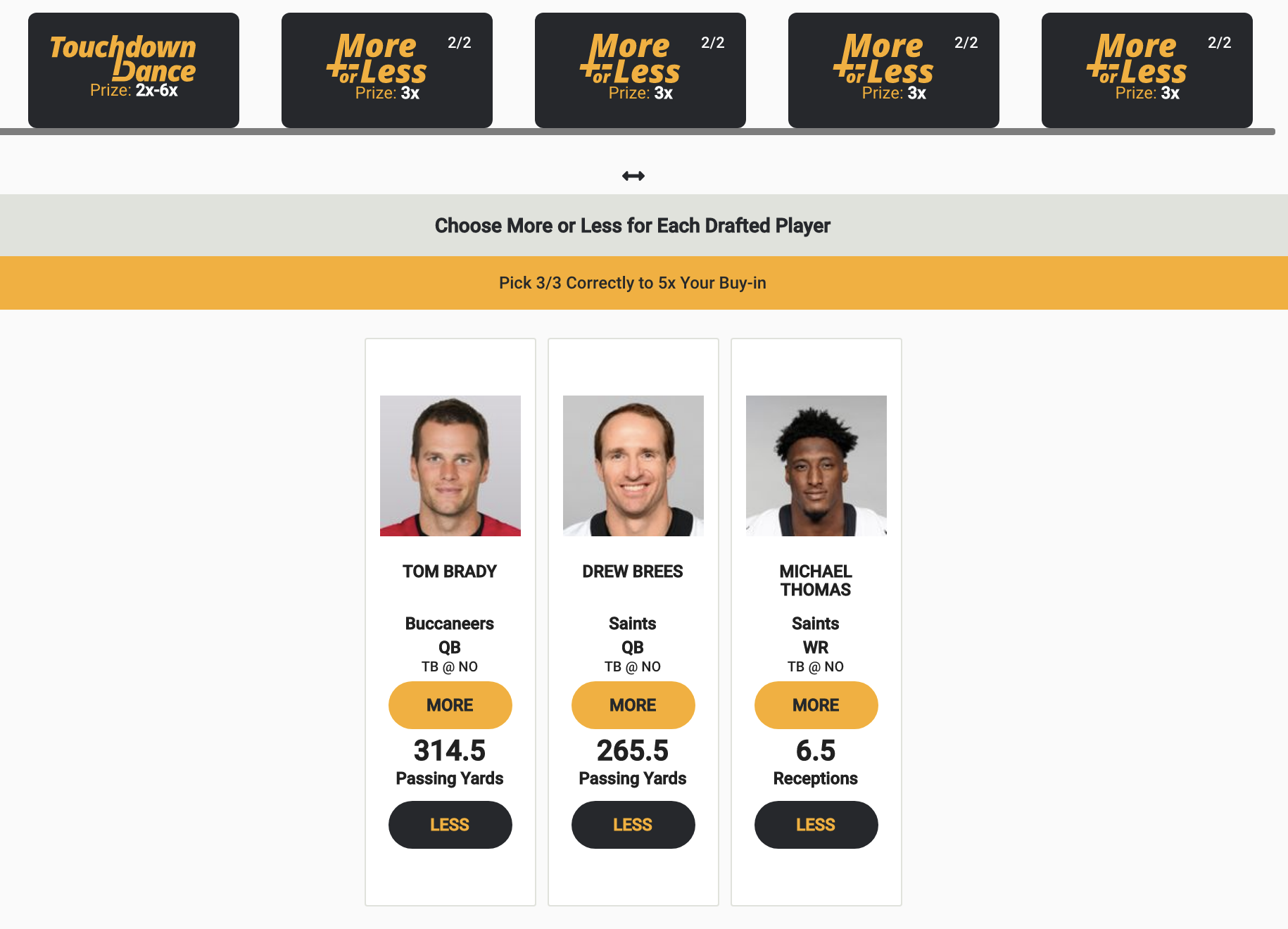 Head over to MonkeyKnifeFight.com and use the Promo Code: Underworld to receive an Instant Cash Bonus upon joining. Deposit $10, Play with $20.