Few times in a season does a player emerge that's truly worthy of a high priority pickup. The league-winning move may be one that doesn't require any FAAB dollars to be spent. A key to winning consistently in fantasy football is using advanced stats and metrics to identify breakouts before they happen. Stashing these players before our opponents get the chance to is a winning strategy in any format. Of course, this is much easier said than done.
When it comes to picking up, and sometimes starting, players that no one else in the fantasy community wants, pinpointing hits with any consistent success is inherently difficult. Entering any given week, these widely available players have enough obstacles to overcome on the path to consistent fantasy relevancy to keep the general public off of them. Still, this early in the season, there's plenty of free meat to pick from the proverbial fantasy football bone. 
Year-to-Date Recap/Review
Smashes
–James Robinson: Looks like an every-week starter from here on out, and a potential RB1 in Fantasy Points per Game.
Spot Starters
–Tre'Quan Smith: Doesn't yet qualify as a smash, but was the clear alpha WR in Michael Thomas' absence on Monday night. Like we've said before, even when Thomas comes back, there's no telling whether he'll return to his usual target-hogging form.
–Chris Hogan: The Week 3 matchup against the Colts isn't ideal, but Jamison Crowder and Breshad Perriman are out, last week's box score hero Braxton Berrios has a hamstring injury and the Jets project to be in comeback mode for this one.
–Jordan Reed: No George Kittle again and no Jimmy Garoppolo. Look for Nick Mullens to target Reed early and often against a Giants defense he used to face off against twice a year.
–Dan Arnold: Christian Kirk's absence against Detroit will raise Arnold's floor via the Law of the Conservation of Targets, and he already saw his Snap Share rise to 70.0-percent in Week 2.
–Dalton Schultz: Likely won't see 10 targets again this week against Seattle, but this projects to be a shootout and Dallas' offense has Schultz in line to have the breakout that Blake Jarwin was set to experience.
Holds
–Van Jefferson: Still rotating with Josh Reynolds in LA's WR3 role, but has notably drawn a Deep Target in two consecutive games on an improved Rams offense.
–Brian Hill: Deserves to be held in case Todd Gurley continues to struggle in his every-down role.
–Mo Alie-Cox: Jack Doyle's return will damper his upside, but he deserves to be stashed in case he can take over the role Parris Campbell was set to play.
–Royce Freeman: Won't have a real role while Melvin Gordon is healthy, but should be held onto for a little while given Gordon's No. 14-ranked Injury Probability rating.
Drops
–Justin Watson and Scott Miller: Watson is out for Week 3 and Chris Godwin's return negates Miller's floor and ceiling.
–Marvin Hall and Quintez Cephus: Droppable unless and until Kenny Golladay and/or Marvin Jones miss time.
–Josh Adams: The Jets are a dumpster fire and Adam Gase clearly doesn't care about feeding his best players. Sorry Frank Gore.
–Jimmy Graham: May have a good game this week against Atlanta in a projected high-scoring affair, but the schedule tightens up for a little while afterwards with the Colts and Bucs up next. Should be revisited in advance of a Week 6 contest against the hapless Panthers defense on 10 days rest.
49ers Backfield
It's fair to wonder what the 49ers offense will look like against the Giants this week without Jimmy Garoppolo, Raheem Mostert and Tevin Coleman. We want to say it's wheels up for Jerick McKinnon, but we can't assume that the team will give workhorse volume to a player with a Fragility Rating on PlayerProfiler that ranks No. 6 among qualified running backs. These first two games have been his first since the 2017 season. It's likely a big reason why he's only received six (No. 64) carries and six (No. 22) targets to this point. Given the way the team likes to operate in general, it puts both Jeff Wilson and JaMycal Hasty in play as bench stashes and potential spot starts in deeper leagues while Mostert and Coleman are out.
Early last season while Coleman was out and before Mostert erupted, Wilson recorded a pair of two-touchdown games. The on-paper favorite to lead the team in carries against the Giants, Wilson is a TD-dependent dart throw start. Hasty, like fellow rookie James Robinson, made his team as an undrafted free agent in a year where UDFA's had a larger uphill climb than normal to stick around. With 87th-percentile burst and a 72nd-percentile BMI, he can be an explosive change-of-pace back; a beefed up version of 2019 Matt Breida. Both backs are worth stashes while we see how this backfield shakes out given the current injury situations.
Bengals and Eagles Players
Alshon Jeffery holds the No. 13 Injury Probability ranking among wide receivers and already hasn't played this season due to a lingering foot injury. Still, there's a real chance he returns in time for a Week 4 tilt against a banged up 49ers secondary. With Jalen Reagor set to miss time and DeSean Jackson being the league's most likely WR to be injured this year per PlayerProfiler, Jeffery should be stashed where possible given the upside the Eagles offense possesses.
Joe Mixon does have a 74.5-percent (No. 9) Opportunity Share, but only has six (No. 22) targets to Giovani Bernard's 12 (No. 3). Mixon has run more routes and has a higher Route Participation mark, but Bernard is seeing the higher-leverage passing game work and ranks third on the team in targets. The Bengals needing to enter comeback mode in this one would benefit Bernard. Although depending on Mixon's usage, it could well be a stash and sell high situation for Gio.
Has Tee Higgins usurped John Ross in Cincinnati's WR pecking order? The Week 2 Snap Shares seem to think so, with Higgins recording a 61.2-percent Week 2 mark to 35.3-percent for Ross. If the rookie sees more opportunity and production than the veteran again this week, the wheels will be up.
With C.J. Uzomah lost for the season to an Achilles tendon tear, Drew Sample will be a viable rest-of-season streamer. He has the size we like, functional enough athleticism, and his QB currently leads the league in pass attempts.
Rookie WR Roulette
Aside from Tee Higgins, a number of rookie WRs are set to come into potentially massive opportunity spikes. At the risk of these being famous last words, I'm not ready to include Michael Pittman in this group despite Parris Campbell's season-ending injury. While he can easily explode against the Jets in Week 3, it's more likely the team leans on Jonathan Taylor and the run game whenever possible. Zach Pascal and Mo Alie-Cox are just as likely to put up two-score games as any of the team's pass-catchers, and we should wait to see how the passing game distribution shakes out in the first week post-Campbell injury.
With Jerry Jeudy a game-time decision for Denver's Week 3 contest against the Bucs, it's time to stash K.J. Hamler, who tied Jeudy for the team lead with seven targets last week. Having Jeff Driskel under center lowers his ceiling for now, but Courtland Sutton being unavailable for the rest of the year raises his rest-of-season floor, and Drew Lock's eventual return will raise the sky-high ceiling back up. He also draws the Jets in Week 4, if exploiting winnable matchups is something you're interested in.
With Henry Ruggs ruled out for Las Vegas' Week 3 matchup against New England, Bryan Edwards has a chance to have the breakout game we at PlayerProfiler have been waiting on for months. A bet on Edwards is a bet on one of the highest ranking prospects in this year's rookie class via the Breakout Finder. A player with the second-highest Breakout Age in the entire database and a 94th-percentile College Dominator Rating against SEC competition. If he puts up a usable fantasy performance while facing Stephon Gilmore's coverage, we will unequivocally know that he's for real.
---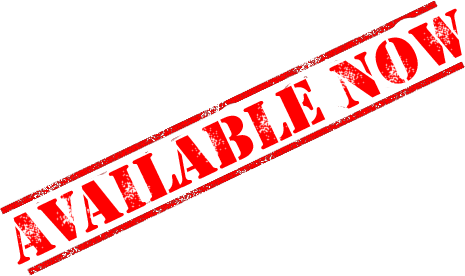 ---
We really need to stop doubting the Steelers when they draft a wide receiver in the first three rounds. Chase Claypool won't score an 84-yard touchdown every week, but he's already a higher ceiling stash than James Washington given his 6-4, 238-pound frame, 99th-percentile Speed Score and the rebirth of Pittsburgh's passing game.
Much like the 49ers backfield, we don't know how the team's passing game will look with Nick Mullens under center. George Kittle and Deebo Samuel are out for at least another week, which gives Brandon Aiyuk a good chance to emerge as the team's go-to WR option. A 71.4-percent Snap Share in your NFL debut is nothing to sneeze at. While Kendrick Bourne is the smarter play for teams that need a spot start, Aiyuk is the kind of upside stash play we tend to lean towards and can officially put himself on the map with a big day against James Bradberry and the Giants defense.
brandon aiyuk breaking out against the giants would be apropos considering his closest comp is victor cruz.

the 80% route participation in week 2 was as encouraging as the 0.3 average target distance was discouraging.

total wild card play this week. pic.twitter.com/nNzJtSWN9n

— the podfather (@Fantasy_Mansion) September 26, 2020
Similar to Tee Higgins and John Ross, we may have seen a changing of the guard in Chicago's WR hierarchy. Even if rookie fifth-rounder Darnell Mooney falls back behind third-year slot man Anthony Miller this week, his 4.38 (96th-percentile) speed gives him a field-stretching element that this Bears teem sorely needs and makes him a higher ceiling stash than Miller or Ted Ginn. The Bears next face an Atlanta defense that has given up 78 points in two games. If the 35-year old Ginn is once again a healthy scratch, it will tell us all we need to know.
Opportunity vs. Upside
The final two WRs we'll discuss for this week are both stash-worthy despite their situations being nowhere near similar.
Andy Isabella's path to a second-year breakout was always going to be hard given Christian Kirk's presence, but Kirk is out for Arizona's Week 3's matchup against Detroit with a groin injury. Kirk has appeared on our Air Yards DFS Value Index for two consecutive weeks in his new role as the team's field-stretcher. Metrics like his 20.4 (No. 1) Average Target Distance mark, 35.3-percent (No. 16) Air Yards Share and 132 (No. 9) Unrealized Air Yards suggest that he was due for a smash week. Isabella already hauled in a 54-yard bomb last week with Kirk healthy. What do you think he's going to do against Detroit with a bigger opportunity? Stash him now in case he eats Kirk's lunch and ends up taking his role. Or in case Kirk is out for longer than expected with his injury.
The numbers haven't been there for Steven Sims, but he has a number of promising metrics through two weeks. They include a 100.0-percent (No. 1) Route Participation mark, 69 (No. 9) Slot Snaps on a 60.0-percent (No. 27) Slot Rate, a 100.0-percent (No. 3) True Catch Rate and 12.9 (No. 6) Yards per Target. Though he's only drawn eight (No. 68) targets to this point, he can double that number this week in a matchup against Cleveland's Tavierre Thomas, PlayerProfiler's No. 80-ranked CB with a -59.2 (No. 69) Coverage Rating. Even with Terry McLaurin and Logan Thomas dominating the passing game looks in most weeks, Sims will become a hot waiver commodity once he records an inevitable fantasy WR1 or WR2 performance.