Week 2 was another chance to obtain data to help us decide what's most likely to happen in the future pertaining to fantasy football. We've got a lot to get to, so let's skip the pleasantries. Using PlayerProfiler's advanced stats and metrics, let's see why Dalton Schultz is a legit tight end streaming option. In addition, we'll get to why the stars are aligning for Christian Kirk's fantasy football value. Lastly, we have tidbits on Mo Alie-Cox, N'Keal Harry, and CeeDee Lamb. Let's get to it!
Mo Alie-Cox
The biggest difference for Mo Alie-Cox between Weeks 1 and 2 was playing time. His Snap Share jumped from 36.8-percent to 67.7-percent with Jack Doyle out. The increased playing time paced him ahead of all Colts skill-position players except Michael Pittman and Zach Pascal. This led to six targets, tied for No. 1 among Colts pass-catchers. His five receptions and 111 yards ranked No. 1 as well. He commanded a team-leading 24-percent Target Share in Week 2 with a red zone target. That said, Doyle will be back soon. This week though, the Colts are 10.5-point favorites at home against the Jets. If Alie-Cox isn't involved early and they jump out to a big lead – think Week 2 Nyheim Hines – he could put up a dud performance.
Through two games, the Colts have averaged 37.0 (No. 16) Team Pass Play Per Game. Alie-Cox has a 23.5-percent (No. 24 among qualified tight ends) Target Rate, indicating he may be a focal point of the gameplan early on before Game Script comes into play. Through two weeks, his eight targets rank No. 3 among active Colts pass-catchers. In addition, his 11.3-percent (No. 24) Target Share ranks No. 2, while his Target Rate ranks No. 1. Basically, he isn't running empty routes.
Dalton Schultz
Filling in for an injured Blake Jarwin, Dalton Schultz became a full-time player in Week 2, recording a 70.0-percent Snap Share. Still, the Cowboys trio of receivers all played ahead of him. That said, it was Schultz who paced Cowboys pass-catchers in targets with 10 and receptions with nine. It appears he's in line for the breakout season that Jarwin was set to experience. While he won't produce a 9-88-1 stat line every week, he's worth the roster spot you may or may not have given him (hopefully you did).
Through two games, Schultz has commanded a 16.7-percent (No. 14) Target Share, 14 (No. 8) targets, a 68.2-percent (No. 21) Route Participation mark, and a 23.3-percent (No. 25) Target Rate. For context, Michael Gallup has an 11.4-percent (No. 134) Target Rate, CeeDee Lamb has an 18.8-percent (No. 89) rate, and Amari Cooper has a 25.8-percent (No. 44) mark.
---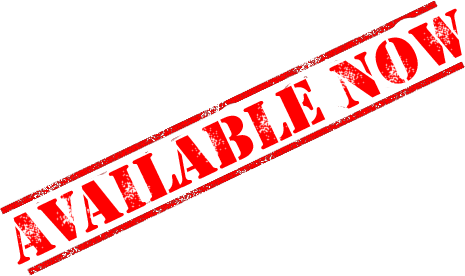 ---
In addition, Schultz has lined up in the slot 39 (No. 5) times. If you're still not convinced, another monumental draw is his fantasy football environment. Through two weeks, the Cowboys have averaged 46.0 (No. 4) Team Pass Plays Per Game. That included a game against the Falcons Week 2 where they faced a 20-point deficit and were forced to throw a ton. Still, they threw 39 times in a competitive Week 1 game. They want to throw, and at least for two of their next four matchups, they project to be in shootouts (Week 3 @ SEA, Week 6 vs. ARI).
Though Gallup is due for a breakthrough sooner than later, Game Script makes Schultz an intriguing option in most weeks. For fantasy football purposes. The Cowboys offense ranks No. 11 in Football Outsiders' offensive efficiency metric, indicating their ability to competently move the ball downfield.
Ceedee Lamb
Speaking of Cowboys receivers, let's talk about CeeDee Lamb. The rookie receiver followed up his Week 1 performance with a stellar 6-106 stat line in Week 2. Lamb continued to remain a full-time player. He maintained an 80-percent Snap Share and commanded nine (tied for No. 2) targets. For context, that was behind Dalton Schultz and tied with Amari Cooper. For a second consecutive week, Lamb out-targeted Michael Gallup as well. We won't predict if that will change off a two-week sample size, but at some point, the Cowboys will prioritize getting Gallup the ball.
Knowing this should still not cause panic on Lamb. Or selling high. His fantasy football environment is robust. We want any piece of the Cowboys offense we can have. Basically, start Lamb as well as Cooper, Schultz, and Gallup every week knowing one will likely dud but that the other three will provide solid numbers. We just won't be able to predict the dud most weeks. At least not now with only two weeks of data.
To date, Lamb has commanded a 17.9-percent (No. 47) Target Share, 18.8-percent (No. 89) Target Rate, and 15 (No. 23) targets. For context, his Target Share thruough two weeks sits at No. 2 in the Dallas pass-catcher pecking order. His Target Rate is No. 3, while his targets rank No. 2. He's comfortably settled in as an elite middle-of-the-field target for Dak Prescott. His 109 snaps lined up in the slot lead the league, while he has a 6.6 (No. 87) Average Target Distance. We highlight Lamb's slot usage to indicate his targets are short, high-percentage throws. This means he's likely to provide a consistent rest-of-season floor, decreasing his likelihood to completely dud on a given week.
Christian Kirk
Christian Kirk's four Week 2 targets tied him for No. 3 among Arizona pass-catchers. Adding to that, he has registered nine fantasy points on nine (No. 59) targets thus far through two weeks. Kirk's Snap Share dipped a little as well, but that may be because of an injury. He has not practiced this week as of press time.
What's going on? Well, Kirk's 20.4 Average Target Distance mark leads all qualified wide receivers. In addition, his five Deep Targets rank No. 4. Whereas he lined up in the slot 32.5-percent of the time in 2019, he's lined up in the slot on just 18 (No. 57) snaps so far in 2020. That's down to a 17.1-percent Slot Rate. We know it's mind-boggling that he hasn't done more on a Cardinals team averaging 41.5 (No. 7) Team Pass Plays Per Game. It's just that Kirk's role in the offense has completely changed.
Largest differences in air yards vs. receiving yards after two weeks (PFF)

A.J. Green (+275.1 air yards)
…
DeSean Jackson (+149.1)
Adam Thielen (+143)
Allen Robinson (+130)
Christian Kirk (+123)

— Ian Hartitz (@Ihartitz) September 23, 2020
Kirk is due for a smash week though. He has a healthy 35.3-percent (No. 16) Air Yards Share with 132 (No. 9) Unrealized Air Yards. Basically, he's seeing deep looks but he and Kyler Murray have failed to connect on many thus far. In context with the rest of the Arizona pass-catchers, Kirk's targets, Target Share, and Target Rate rank No. 3 behind DeAndre Hopkins and Larry Fitzgerald. If not Week 3 because of injury, Kirk will have a smash game soon. Murray ranks No. 8 with nine Deep Ball Attempts but just No. 28 with a 22.2-percent Deep Ball Completion Percentage. This will change.
N'Keal Harry
N'Keal Harry played on 85.5-percent of the snaps in Week 2, leading all Patriots receivers with a number on par with his 82.0-percent Snap Share from Week 1. In addition, Harry paced all Patriots pass-catchers with 12 targets, one more than Julian Edelman and two more than Damiere Byrd. Whereas Harry produced an 8-72 receiving stat line Week 2, he had a 5-39 stat line Week 1.
We bring this up because the Game Script for each game was completely different. The Patriots entered the fourth quarter of Week 1 up 14-3, eventually going up 21-3, opposed to trailing 28-17 entering the fourth quarter of Week 2. We point this out to say that since Harry isn't the No. 1 option, and with the Patriots averaging 33.0 (No. 27) Team Pass Plays Per Game, it's hard to trust Harry in fantasy football in games that the Patriots aren't projected to be in a shootout.
Harry's 18 (No. 10) targets and 29.0-percent (No. 7) Target Share rank No. 1 in context with Patriots pass-catchers. His 30.0-percent (No. 22) Target Rate ranks No. 2 just behind Edelman's 31.0-percent (No. 20) mark, indicating Cam Newton is looking to Harry more often than not as the No. 2 pass option. Harry will provide a weekly floor moving forward, especially if his 29.4-percent Slot Rate increases. Don't expect his Week 2 production to become the norm, though he's intriguing for at least the next two weeks. He plays against the Raiders in Week 3 and the Chiefs in Week 4.