If you thought the injury count was high in Week 1, then Week 2 was a proverbial bloodbath. Two elite running backs landed on injured reserve while Denver and San Francisco were decimated throughout. The plethora of injuries leaves NFL teams to make adjustments; fantasy managers must do the same. Into The Infirmary!
Questionable for Week 3
Julio Jones– ATL (Hamstring), Jerry Jeudy– DEN (Ribs), Kenny Golladay– DET (Hamstring), Duke Johnson– HOU (Ankle), Kenny Stills– HOU (Illness), Jack Doyle– IND (Knee, Ankle), Josh Jacobs– LV (Hip), Darren Waller– LV (Knee), Julian Edelman– NE (Knee), N'Keal Harry– NE (Ankle)
Analysis:
Golladay and Jones are tricky this week. The Detroit offense badly needs a playmaker, but in a late-afternoon game it's difficult to stay hopeful for this game-time decision. Let Golladay ride the pine another week. As for Jones, this isn't unfamiliar territory for those who roster the Falcons star receiver. It's a much tougher sit if he does play, but the fear of a donut is a strong motivator. Oh, and play Russell Gage with confidence, if you weren't already.
The pair of New England wideouts should make the field Sunday. These injury designations have become common course for the Edelman, though he continues to start for the Patriots. The ankle injury is new for Harry, who has been playing with a banged up shoulder, but he is expected to be out there. In Denver, signs point to K.J. Hamler having a day, wether Jeudy plays or not.
The real concern here is with the teammates from Las Vegas. Both Waller and Jacobs are questionable after big Monday Night performances that helped defeat the Saints. Neither player practiced on Wednesday or Thursday but are expected to suit up. The question is, at what percent? While the DNP's are worrisome, it is likely coach John Gruden was giving his best players some rest. No worries about the two Raiders.
Doubtful for Week 3
Phillip Lindsay– DEN (Toe), Davante Adams– GB (Hamstring), Justin Jackson– LAC (Quad)
Analysis:
The Broncos and Chargers have the depth to manage the injuries to their backfields this week and beyond. In L.A.,  Joshua Kelley has already established a role in the offense next to Austin Ekeler. Royce Freeman will play second fiddle to Melvin Gordon. In Green Bay however, Adams missing Sunday is a problem for Aaron Rodgers and company. Marquez Valdes-Scantling and Allen Lazard are sure to get their chances, but this is setting up for another monster Aaron Jones game.
Out for Week 3
Christian Kirk– ARI (Ankle), Dawson Knox– BUF (Concussion), Zack Moss– BUF (Toe), Drew Lock– DEN (Shoulder), Tyrod Taylor– LAC (Chest, Ribs), Cam Akers– LAR (Ribs), Henry Ruggs– LV (Knee, Hamstring), James White– NE (Personal), Michael Thomas– NO (Ankle), Jamison Crowder– NYJ (Hamstring), Breshad Perriman– NYJ (Ankle), Alshon Jeffery– PHI (Foot), Jalen Reagor– PHI (Thumb), Tevin Coleman– SF (Knee), Jimmy Garoppolo– SF (Ankle), George Kittle– SF (Knee), Raheem Mostert— SF (Knee), Justin Watson– TB (Shoulder), A.J. Brown– TEN (Knee)
Analysis:
A good amount of these designations make subtle waves in the fantasy ocean. Kirk has been quite at the start of 2020 with DeAndre Hopkins in town, his absence won't be missed much. The Patriots will carry on without White, and the Akers breakout will continue to be delayed. Same with the Lock experiment in Denver. However, some of these players missing time will have bigger ramifications.
Honestly, will anyone be surprised if Sam Darnold quits this week? His lack of weapons, and offensive line, may just get him killed. The same can't be said for Carson Wentz, though he continues to be without wide receiver help. Look for DeSean Jackson to finally pop and for Miles Sanders to have a day.
---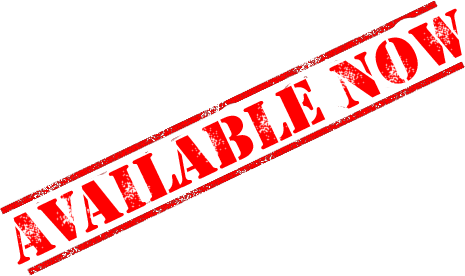 ---
With Taylor hurt in L.A., its time for the rookie Justin Herbert to show off his skills. This is great news for those who roster Austin Ekeler. The youngster will be much more willing to dump off to backs than Taylor ever was. Ekeler saw one target in Week 1 with Taylor, four in Week 2 with Herbert. The rookie Kelley isn't going away, however.
The running back injuries in San Francisco lead to a big opportunity for Jerick McKinnon. After spending the last two years battling injuries, the time is now. The profile cannot be forgotten, no matter how long ago it seems he was on the verge of breaking out. With the injuries to the position, JaMycal Hasty becomes a worthy stash, yet again. Taxi this guy.
The top wideouts to miss this week will be Thomas and Brown. For New Orleans, Thomas' injury is clearly devastating to the offense and the aging Drew Brees. Tre'Quan Smith is still a great play, but expect the team to rely heavily on Alvin Kamara. As for Brown, the Titans will be fine this week without him. Derrick Henry will lead the way against a banged up Vikings defense while Jonnu Smith and Adam Humphries (that's right, no Corey Davis fawning here) handle receiving duties.
IR Bound
Christian McCaffrey– CAR (Ankle, 4-6 weeks), Courtland Sutton– DEN (ACL- out for season), Saquon Barkley– NYG (ACL- out for season), Sterling Shepard– NYG (Toe, Multiple Weeks)
Analysis:
With McCaffrey out for several weeks, the Panthers will lean on Mike Davis. Yuck. While his Agility Score is impressive, there is little else to get excited about with Davis' profile. He is a replacement-level talent who is likely to share the backfield. McCaffrey being out hurts, but there are better options out there.
The same goes for Devonta Freeman, who signed with the Giants to help replace Barkley. Freeman is toast and his efficiency shows it. In 2019, Freeman ranked No. 59 in True Yards Per Carry and had an 18.0-percent (No. 35) Dominator Rating. If Barkley struggled running behind the Giants offensive line, Freeman is sure to do no better.
In Denver, the Sutton injury stings. Add in Drew Lock missing time, and this is the opposite start the Broncos were hoping for. The good news is they have two terrific young receivers who will get plenty of experience. For Shepard, the injury isn't expected to keep him out for long, but his ability to stay on the filed is becoming more of a question. Expect Evan Engram and Darius Slayton to put up big numbers during Shepard's missed weeks; particularly with Barkley out.
Conclusion
There are some big name players on the mend this Sunday, but the means to survive is available. Mike Davis and Devonta Freeman won't replicate the production of the injured stars they are replacing; never forget that. Temper expectations for the two vets. However, players such as K.J. Hamler and Adam Humphries should excel with their additional opportunity and are excellent plays in DFS. Humphries has had six or more targets through the first two weeks.
In addition, some players will be allowed to return from injured reserve following a three week stint. Damien Harris and Deebo Samuel should have instant impacts upon return. Many teams are taking advantage of the new rules for IR due to COVID-19, so monitoring who goes on and who comes off will be key. More to come in next week's edition of The Infirmary.