At this moment, Tarik Cohen is listed as No. 28 ranked fantasy running back on the FantasyPros consensus rankings. In 2018, Cohen finished as RB18 in fantasy, therefore, it seems that he is currently being undervalued. Cohen had a very productive year but I do think he will not be as heavily utilized this year. He was basically the only passing option out of the backfield when he was playing with Jordan Howard. We all know Howard is a one-dimensional grinder but now he's gone. He has been replaced by rookie David Montgomery, a player the Bears traded up to get. Montgomery was also a bell cow during his years at Iowa State, represents a clear upgrade over Howard and will take away touches from Cohen. There's also the addition of underrated Mike Davis given his advanced stats and metrics profile. And don't forget the 2019 7th-round rookie, Kerrith Whyte. Tarik Cohen will disappoint many this year where he is being ranked.
David Montgomery Bell Cow Profile
Montgomery might not be the quickest, most explosive athlete but his production is something that cannot be ignored. He has a 30.5% College Dominator Rating (68th-percentile). He broke out in his sophomore season, rushing for 1146 yards while scoring 11 touchdowns. He also had 36 receptions. That was 12 more receptions than Jordan Howard had during his entire college career. Although he only had a 4.7 College YPC (17th-percentile), according to Football Outsiders, he was running behind the 97th-ranked offensive line in the country. Remember that Le'Veon Bell only had a 4.7 College YPC as well but ended up being pretty elite. Montgomery also had 211 forced missed tackles in his final two years. According to Pro Football Focus, that is the most by any player since they started compiling this stat since 2014. Montgomery is big (5'10' 222-lbs), versatile, and tough to bring down. He also enters the NFL with an excellent bill of health.
---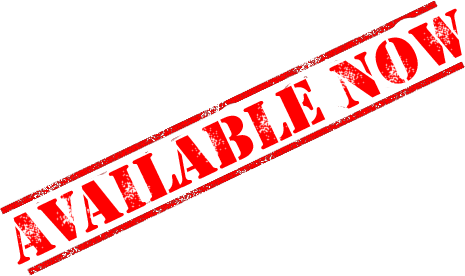 ---
And here is the craziest stat that exists: Cohen was being drafted ahead of Montgomery just a month ago which inspired this article. Things are now starting to make more sense because Cohen is being drafted as RB28 and David Montgomery as RB21. Even still, an undersized satellite back is going a round or two behind of an all-purpose back. Unbelievable. Draft David Montgomery now. His stock will rise even more so if you can get him at his current ADP then you are still getting value.
The Always Underrated Mike Davis
For a short time, it looked like Mike Davis was going to be a sleeper. He was undervalued with the potential of being the lead running back on a prolific Chicago Bear offense. That was before Nagy and gang traded up to pluck Montgomery. That being said, Davis was very productive as the number two option in Seattle last year. He has the size (5'9″ 217-lbs) and similar lackluster athletic profile to Montgomery. On the bright side, he also comes with similar versatility. Last year in Seattle, Davis had 514 yards rushing, 34 receptions, and five total touchdowns. Davis will factor in but will be the team's third option most likely. However, he is the obvious choice to replace Montgomery if the rookie gets injured due to his similar frame.
Davis is currently being viewed as RB55, which out of all the running backs on the Bears, seems to be the most accurate.
The Case For Kerrith Whyte
It is amazing how there is no buzz surrounding Kerrith Whyte. At first glance, it makes sense because Whyte is currently fourth on the depth chart. While Davis is a backup to Montgomery, Whyte is most likely being viewed as a backup to Cohen – at least for now. It is worth mentioning that Chicago only had five draft picks in 2019. Spending one on Montgomery made sense but spending a second on Whyte seemed peculiar. That is unless they saw something in Whyte that they really liked.
While Davis and Montgomery are below-average athletes, Tarik Cohen is at least fast. Cohen ran a 4.42 40-Yard Dash but only has a 93.8 Speed Score, which is in the 41st-percentile. This is due to his diminutive size (5-6, 179-pounds).  That is his best metric. Cohen has speed yet is an undersized running back, who happened to be productive (90th-percentile College Dominator) at a Division-II school, North Carolina AT&T.
Whyte is actually the only true athletic running back on the Bears' roster. He ran the same 4.42 40-Yard Dash as Cohen but is considerably bigger. He stands at 5'9″ and weighs in at 197-pounds. Therefore, his 103.2 Speed Score puts him in the 74th-percentile. The most impressive metric is Whyte's 137.4 Burst Score (98th-percentile). To put this in perspective, Whyte has the seventh best Burst Score in the entire Player Profiler database. Don't let his 19.0% College Dominator fool you. He might have played second fiddle to Devin Singletary at Florida Athletic but almost rushed for 900 yards in his final season. He also had more receptions than Singletary, and two out of his 10 touchdowns were as a pass-catcher. That is just one less than Cohen had in college.
Most importantly Whyte will get on the field because of special teams. He was able to amass over 2000 yards including two touchdowns through kickoff and punt returning. Do not be surprised if Whyte enters the backfield sooner rather than later if he can impress  Bears' coach, Matt Nagy, as a returner. The best thing is Whyte is not even on the running back radar. Out of the top 125 ranked running backs on FantasyPros, Whyte is not even on the list.
Avoiding Tarik Cohen
Despite his small frame and overall lack of athleticism, Cohen had a very productive and efficient 2018 season. Although he was not prolific as a runner, he was impressive as the team's third-down back. He had 71 receptions for 725 yards, including five touchdowns. However, if you zoom in and see his statistics and usage game by game, you will notice that his production tailed off near the end of the season. And this was not just a coincidence.
One stat that no one is talking about is Cohen's inability to hold on to the ball. Cohen led the entire NFL among running backs for most fumbles (7) and most fumbles lost (3). Ezekiel Elliot was second with six fumbles and one lost. Cohen had a total of 170 touches compared to Ellliot's 381. Most of these fumbles came in the second half of the season. After his third fumble lost in Week 15, Cohen only had 14 touches in his final two regular season games. More alarming, he only had four total touches in Chicago's playoff defeat to the Eagles. Clearly, Cohen fell out of favor with coach Nagy.
To put this into perspective, David Montgomery had three fumbles and three fumbles lost in three years on nearly 700 touches. Kerrith Whyte had three fumbles and two fumbles lost while playing 37 games in college. Clearly, both are an upgrade from Cohen in that department.
Conclusion
David Montgomery is poised to be a bell cow. He was severely undervalued less than a month ago but now his value is rising and for good reason. He has the college production and size to be in the RB2 conversation with the potential to slide into the top-12. A month ago he was considered an RB5 and now he's considered a low-end RB2. Chicago has one of the better teams in the league and will be often leading in games. Therefore, Montgomery's floor will be higher than Cohen's week to week. And because of his receiving ability also has a higher ceiling.
Kerrith Whyte will not be drafted in redraft and does not have to be. He is such a long-shot and most likely will not gain any more buzz during the off-season. However, keep your eye on him. The moment he gets his opportunity out of the backfield even if it is not voluminous, go get him.
As for Tarik Cohen, drafting him at his ADP appears to be a value. However, don't be surprised if he turns out to be more like Chris Thompson of 2018. Remember, he is an undersized scatback who got more opportunity sharing the field with the limited and replaceable Jordan Howard.
The 2019 Chicago Bears' backfield is exciting. Just don't be so excited about Tarik Cohen.