Height

6' 1"

Weight

214 lbs

Arm Length

32 1/2"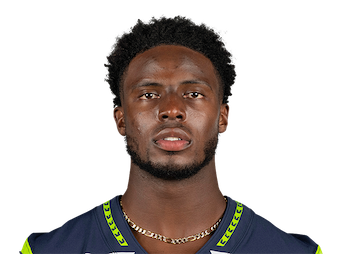 Draft Pick

4.18

2019

College

West Virginia

Age

25.2
Workout Metrics
40-Yard Dash
Speed Score
Burst Score
Agility Score
Catch Radius
College Dominator

College YPR

College Target Share

Breakout Age
Gary Jennings News & Analysis
Recent News
Former West Virginia University wide receiver Gary Jennings ...
Miami Dolphins second-year wide receiver Gary Jennings is learning the slot, where he had success at West Virginia, and the boundary receiver positions. If Jennings makes the team, he could be used to create mismatches on smaller, slower players. He was drafted by the Seahawks in the fourth round ...
Related Articles
Player Popularity Index (PPI) ranks PlayerProfiler page views over the last 30 days. For example, the No. 1 PPI player page is the most frequently visited page in recent weeks.
Gary Jennings Injury History
Games Missed
Injury Reports
Shoulder sprain
Week 11 (2019)
Gary Jennings College Stats
Year

Year

Games

Games

Receptions

Recs

Receiving Yards

Rec Yds

Target Share

Tgt Share

Catch Rate

Catch Rate

Receiving Touchdowns

Rec TDs

Special Teams Yards

Special Teams

Age

Age

School

School

2015

10

(WR)

7

(13 tgts)

116

(16.6 ypr)

3.0%

53.8%

1

186

17

West Virginia

2016

11

(WR)

10

(11 tgts)

165

(16.5 ypr)

2.7%

90.9%

2

67

18

West Virginia

2017

13

(WR)

97

(133 tgts)

1,096

(11.3 ypr)

27.7%

72.9%

1

0

19

West Virginia

2018

11

(WR)

54

(74 tgts)

917

(17.0 ypr)

16.6%

73.0%

13

0

20

West Virginia
Gary Jennings Athleticism