This year, more than others, it feels like everybody's rookie rankings look completely different. Because the 2019 class, while having quality depth, has fewer players who project as high-end studs at the NFL level. Even the near-consensus 1.01 is not the favorite prospect among the Underworld ranks. With the advanced stats, metrics, and analytical analysis available at our fingertips than ever before, rookie drafts become the wild wild west once the first four or five players are selected. 
This thought process played itself out in the form of a 12-team, four round rookie mock draft conducted at RotoUnderworld. In examining the advanced stats, metrics and analytics profiles of players the way that we do here, we've tended to be higher and lower on certain players than consensus over the years. As such, it may surprise you to see where some of them were picked in this experiment. This four-part series, featuring 12 minions and/or friends of the Underworld, will tell you everything you need to know to help you slay your rookie drafts.
1.01 – Josh Jacobs, RB, Raiders
Rationale: Josh Jacobs to the Raiders seemed like a pre-arranged marriage entering the draft. It wasn't a matter of if they'd take him with one of their two picks in the latter part of the first round of April's draft, it was a matter of at which pick. A 5-10, 220-pound back who is much faster than the 4.69 40 he clocked at the combine, Jacobs is in line to make an immediate impact at the pro level. While his production profile isn't great, he is a low-mileage player — Alabama backs frequently enter the NFL with high wear and tear — and can do it all. Not only is he a three-down back, but Jacobs could also make a splash as a returner and even played some wildcat quarterback in college. That level of versatility is difficult to find and fits the mold of a prototypically productive Jon Gruden back. What's more, he is excellent in pass protection, which gets him on the field sooner if he can make a smooth transition from college to the pros. And despite the fact that the Raiders quickly scooped up Doug Martin following Isaiah Crowell's season-ending Achilles tear, Oakland's RB1 spot is Jacobs' for the taking, especially on early downs. After all, the Raiders didn't spend first-round draft capital on a running back of Jacobs' ability for him to ride the pine behind a 30-year-old rusher who averaged 2.9 yards per carry in two of the past three seasons. And while Jalen Richard could maintain a role in passing situations, Jacobs has the upside and skill set to be their three-down back by October. Although the Raiders' offensive line isn't what it used to be — it was a top-five unit a few years back — they revamped their receiving personnel, which should command enough attention to keep the running lanes open if the line is halfway competent. At the 1.01 Jacobs is hard to pass up with his level of skill-set, opportunity and top 15 upside for 2019.
Other Considerations: N'Keal Harry.
---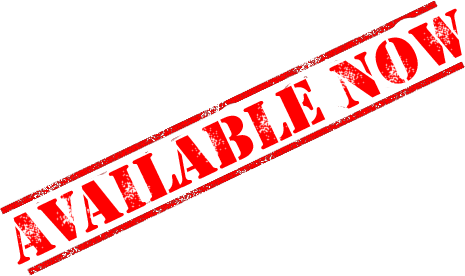 ---
Beats by Ray: Luckily I didn't have much to say about this pick because I think Anthony covered it all. Though we weren't as high on Josh Jacobs pre-draft as others, and though he's still not our consensus 1.01, his talent/opportunity/situation combo is undeniable.
1.02 – Miles Sanders, RB, Eagles
Analyst: Ray Marzarella (@rayraymarz)
Rationale: Miles Sanders fits the prototype of what Shawn Siegele, through his work in bringing the Zero RB theory to fantasy football, calls a Profile 2 runner. These kinds of backs generally fall into the 200 to 220-pound range and have demonstrated good speed and agility for their size. They don't always start their careers receiving the chance to be every-down NFL workhorses. But if they receive that chance, they have Matt Forte/Jamaal Charles/LeSean McCoy-level upside. I've been higher on Wendell Smallwood than most over the years, as he also fits the Profile 2 description. But he's had his chances and Sanders is the best running back prospect to come to Philadelphia since McCoy. He was the best running back prospect in this rookie class, who landed on a team that we know focuses on the right sorts of details. Not even the presence of Jordan Howard, or the fear of the dreaded 'c' word, can keep me from pulling the trigger on Sanders at 1.01 if given the chance.
Other Considerations: I would listen to any arguments for N'Keal Harry at 1.01. But the opportunity cost of passing on the next potential workhorse running back in Philadelphia is too much for me to pass up this early in a rookie draft.
Beats by Ray: Not much to add here. So just to clear up any confusion, I'll mention that the dreaded 'c' word I was referring to earlier was 'committee.'
1.03 – David Montgomery, RB, Bears
Rationale: David Montgomery has feature back size with prolific all-purpose college production, but lackluster athleticism makes him a tier two running back prospect. On the flip side, he should easily seize the starting running back role on an ascending offense, which makes him one of the three players likely to accrue the most value in their rookie year (Miles Sanders, Josh Jacobs and Montgomery), which makes this an easy pick even with, N'Keal Harry, one of the best wide receiver prospects in recent memory, still on the board.
Other Considerations: N'Keal Harry.
Beats by Ray: A converted high school quarterback, David Montgomery still has room to grow at the running back position. It's hard to argue that he's in one of the best positions among the 2019 rookie class to increase his value after year one. Especially after showing feature back potential for more than one college season, unlike Josh Jacobs and Miles Sanders. Despite the presence of capable pass-catchers in Tarik Cohen and Mike Davis, the Bears trading up to draft Montgomery signals their intent to make him the team's carry leader in 2019.
1.04 – N'Keal Harry, WR, Patriots
Rationale: Age-adjusted college production (check). Athleticism (check). Good landing spot (check). I think that it is more probable that one of the running backs taken above bust than N'Keal Harry does.
Other Considerations: None – I think this is the end of the first tier of players.
Beats by Ray: Is it any coincidence that Matt, Anthony and I all listed N'Keal Harry as the only other player we were considering at our respective draft slots? The Underworld has been touting Harry as a top-five dynasty league prospect since before the 2019 NFL Draft, if not the top prospect overall. Film analysis shows that his skill-set fits well with what the Patriots like to do in the passing game, and Rob Gronkowski's retirement opens the door to a tremendous amount of year one opportunity. It's enough to offset concerns that, for at least this year, he's tethered to a 42-year old quarterback who has seen his efficiency steadily decline over the last three seasons. Harry has the makeup of an instant fantasy contributor at the NFL level and deserves consideration at the 1.01 depending on your team building philosophy and league format.
1.05 – Parris Campbell, WR, Colts
Analyst: Mark Leipold (@LeipoldNFL)
Rationale: Close between Parris Campbell and Deebo Samuel with a lot of similarities, so I want the player tied to Andrew Luck. Rookie year production could be slow with lots of target competition, but his role in the offense seems likely to smooth out before long. Campbell's skill-set is not redundant with any other receiving option on the team, so the majority of his rookie contract should be spent as a starter on one of the league's pass-happiest teams. Campbell's ability to operate in space gives him a lot of room to grow in one of the NFL's best passing offenses.
Other Considerations: Deebo Samuel, but would ideally trade back here.
Beats by Ray: Parris Campbell going to Indianapolis in the second round crashed the Player Profiler servers, and we're fine with it. The allure of a 205-pound wide receiver with 4.31 speed operating in this offense is hard to ignore at this point in a rookie draft. He's one of the most dynamic and versatile playmakers in this class. And his low college target depth does not matter, at least not as much as it's been made out to. What matters is that the Colts, a team that we know focuses on the right details, made sure that he ended up on their roster. Wheels up, and pants off.
1.06 – D.K. Metcalf, WR, Seahawks
Rationale: With elite athleticism, a 6-3 228-pound frame and great deep ball skills, D.K. Metcalf will make a splash right out the gate as a starter. Hard to pass up on this talent tethered to an elite quarterback in Russell Wilson. Keep your shirt on, Pete Carroll.
Other Considerations: Deebo Samuel or trade.
Beats by Ray: Speaking of pants off, or shirt off in this case, here's D.K. Metcalf. The agility, injury, college production and route inventory concerns are well-documented. But so is the freakish athleticism. Landing on a team that recently made Russell Wilson the league's highest paid player doesn't hurt. Neither does the fact that his strengths align well with Wilson's skill-set. The fantasy-based opportunity opened up by Doug Baldwin's retirement can't be understated. Wheels up, pants off, part two.
1.07 – Deebo Samuel, WR, 49ers
Analyst: Mike Randle (@RandleRant)
Rationale: Big winner of the NFL Draft. A better version of Dante Pettis, impacts the game all-around as a kick returner. Being an early-second round pick tethered to Jimmy Garoppolo will provide him with huge volume.
Other Considerations: Mecole Hardman.
Beats by Ray: When one of our favorite wide receiver prospects ends up in one of our favorite landing spots, one with a depth chart in flux and Jimmy Garoppolo set to return, it's another wheels up situation. There aren't many players who offer the kind of versatility that we've seen from Deebo Samuel. With 27 touchdowns in 30 career college games as a receiver (16), runner (7) and kick returner (4), he has the ability to excel anywhere on the field. His modern-day NFL stature and athleticism, combined with his skill-set, will help him become an early-career contributor at the NFL level.
1.08 – Mecole Hardman, WR, Chiefs
Analyst: Akash Bhatia (@FantasyKash)
Rationale: All about landing spot. With Tyreek Hill likely banished from Kansas City, the opportunity is there for Mecole Hardman to seize the No. 2 receiver role in a Patrick Mahomes-led offense for the next half decade.
Other Considerations: None.
Beats by Ray: Mecole Hardman was one of the biggest post-draft risers given his landing spot and similarities to the player he'll presumably be replacing in Kansas City. Being a converted defensive back, who's only entering his third season playing the wide receiver position, can help rationalize away his low College Dominator Rating. Performing as well as he did in a run-happy offense despite his inexperience, and doing so alongside two teammates who were also drafted, paints his production in a much more impressive light. He's also widely considered to be the best return specialist in this class, which has proven to be predictive of future success for smaller receivers. All of this only strengthens his growing case as a first-round rookie pick.
1.09 – A.J. Brown, WR, Titans
Rationale: A.J. Brown was a consensus Top-3 wide receiver prospect pre-draft, because he checks all of the boxes. The age-adjusted production he demonstrated during his sensational sophomore season–1,200 yards & 11 touchdowns at Ole Miss–is reminiscent of JuJu Smith-Schuster. He looks like a muscular fire hydrant at 6-0, 226-pounds, but is an exceptional athlete exemplified by his 90th-percentile Speed Score. Given the second round draft capital invested by the Titans, Brown is a bulletproof prospect whose seemingly "bad" landing spot with the Titans prevents him from falling any further. If a finally healthy Marcus Mariota surprises next year, Brown will be a steal here at 1.09.
Other Considerations: Andy Isabella.
Beats by Ray: A.J. Brown fits the modern-day NFL receiver archetype, and landing in what's been classified as a bad fantasy destination in Tennessee shouldn't make us forget why he was on a pre-draft tier of his own with N'Keal Harry. As excited and/or skeptical as we are about certain players given their immediate situations, it's important to remember that situations in the NFL can change when we least expect them to. Tennessee, for instance, becomes a much more palatable landing spot if Marcus Mariota can finally put it all together this season. Once the running backs and wide receivers with the clearest paths to rookie year fantasy viability are spoken for, it makes sense to target the players with the best all-around profiles.
1.10 – Andy Isabella, WR, Cardinals
Analyst: Alex Johnson (@a_johnsonff)
Rationale: Andy Isabella is an elite athlete with dominant college production. He can line up all over the field and compares favorably to Seahawks wide receiver Tyler Lockett. He has few flaws on his profile, second round draft capital and landed in a creative offense with a talented young quarterback. He will have a great NFL career.
Other Considerations: T.J. Hockenson would have been next best available.
Beats by Ray: Speaking of players with exceptional profiles, we come to Andy Isabella. He may be small, but he has a lot of high end player comps per the Player Profiler Data Analysis tool. And despite playing his college ball against softer competition, he's had some of the best games of his career against Power-5 conference schools. He's an exciting fit for the NFL's version of the Air Raid offense, and is an ideal selection in the late-first round of any rookie draft.
1.11- J.J. Arcega-Whiteside, WR, Eagles
Analyst: Neil Dutton (@ndutton13)
Rationale: Dominant in college – check (42.7-percent College Dominator Rating). Early Breakout age – check (19.7, 74th-percentile). Closest comparable player on PlayerProfiler: Kenny Golladay – check, check and check some more. Couldn't be happier to snap him up at this spot. Granted his 2019 prospects don't look too great, with a whole host of players competing for targets in the Eagles receiving corps. But with a lot of those players getting up in there in age, and a chance to tether a player to Carson Wentz for the foreseeable future, I'm not afraid to jump into the water after this JAWS.
Other Considerations: Kyler Murray crossed my mind, as did T.J. Hockenson. But the Lions passing game worries in the short term, and I couldn't bring myself to trust a player starting his NFL career in a Darrell Bevel offense.
Beats by Ray: Make it eight consecutive wide receivers chosen after the first three off the board were running backs. All I really feel compelled to add here is that in the battle of the nicknames, I'm going JAWS over JJAW every time and I'm not sorry.
1.12 – T.J. Hockenson, TE, Lions
Rationale: Tight End is hard to value highly in standard PPR, but T.J. Hockenson is the rare prospect that has a good shot to rise above the position's recent slump. He was highly productive playing alongside another elite prospect in Noah Fant, and had exceptional speed for a guy measuring at 6-5, 251-pounds. Hockenson should immediately step into an every down role after the Lions spent a high first round pick on him. With Kenny Golladay and Marvin Jones on the outside, and few other weapons, there will be a good chunk of targets available in the intermediate part of the field where Hockenson will excel.
Other Considerations: None, clear tier break for me before any other players available.
Beats by Ray: When the best tight end prospect to enter the NFL in several years is selected with a top ten draft pick, they deserve late-first round rookie pick consideration. We know that the position has a steep professional learning curve, but rookie year breakouts aren't impossible. And T.J. Hawk checks enough proverbial boxes to inspire confidence that he could be the next.