Running backs that profile as legitimate assets in the passing game are an increasingly valuable commodity for NFL teams:  
NFL teams are throwing the ball in general (and to running backs) at an increasing rate.

Running backs that enter the NFL as prolific college receivers are found more scarcely than the between-the-tackles compilers. Considering the replaceability  of the position and that NFL teams are becoming more willing to employ a platoon of running backs, having the more unique prowess in the passing game will help those backs stand out in increasingly muddled backfields.

And on a more anecdotal note: those primary backs whose touch distributions skew toward targets (Christian McCaffrey, Alvin Kamara) in the open field versus the punishing carries up the gut, who rely on elusivity versus yards after contact, will hold up better physically. Availability is ability. This theory could potentially be borne out in future data as production and athletic profile of the prototypical "workhorse back" changes.
PlayerProfiler's College Target Share and Average Target Distance will be used to identify which running backs may be values based on their consistent (and in some cases still untapped) receiving usage in college and the NFL, and which running backs may be sells due to their deficiencies as receivers. As compared to raw targets, for example, target depth is a superior gauge of receiving ability currently available. Josh Hermsmeyer has explained that air yards is a good indicator of the intent of a coaching staff and quarterback to get the ball in the hands of a receiver. Explained differently, target depth help distinguish between those running backs utilized as downfield threats as receivers and those backs whose targets are mainly checkdowns, which suggests a generally more replaceable skillset based on the advanced stats, metrics, and analytics player profiles. 
Jalen Richard, Raiders
Oakland's drafting of Josh Jacobs in the 1st round was a damaging blow to whatever remained of the dynasty value of Jalen Richard. According to PlayerProfiler's Dynasty Dominator App, Richard has been the RB67 over the last 30 days. His advanced stats and metrics profile paint a much more optimistic picture. Richard's 80 total targets in 2018, ranking 9th overall at running backs, was impressive and surprising, especially considering that Richard had to earn touches in a semi-competitive backfield and Oakland being below league average in 1st down pass rate. Furthermore, his 1.8 average target depth was higher than all running backs with 80 or more targets other than Nyheim Hines, Tarik Cohen, Alvin Kamara and James White. Even with such a sizable depth and quantity of targets, Richard still sported an excellent 84% catch rate, No. 4 at the position. Richard's 29.3% Juke Rate also ranked No. 15 among qualified NFL running backs, and he will only be 26 years old in the 2019 season.
All these impressive metrics give a glimpse into Richard's talent and upside, but opportunity and random circumstance drive running back production more than at any other position. C.J. Anderson, Damian Williams and James Conner are just a few recent examples of this. In 2019, Richard faces far more imposing competition for touches in Jacobs, who holds massive draft capital and a more similar skillset to Richard than other recent Oakland running backs. John Gruden, who has faced plenty of media scrutiny, will likely make it a priority to feed Jacobs this year to justify this pick, similar to what Jacksonville did with Leonard Fournette in his rookie year.
---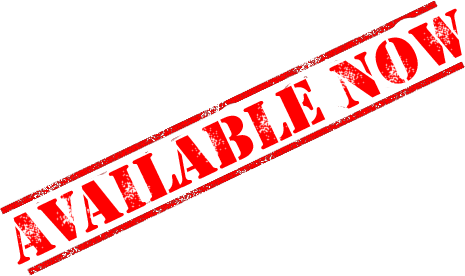 ---
Though unlikely, Oakland would save $3 million dollars if they cut Richard before June 1, which would provide a potential opportunity for Richard to join a more pass-heavy and/or efficient offense with more immediate opportunity and that will better take advantage of Richard's services. Houston and Tampa Bay come to mind. If Richard does stay with Oakland, there is still room for him to be viable in 2019. He is very likely the best pure pass catcher in his backfield, and the Oakland receiving core is lacking established target hogs outside of Antonio Brown. To further illustrate just how unique and valuable Richard's receiving usage was in 2018, I used the Rotoviz Screener to filter out all single running back seasons from 2000-2018 with less total targets, receiving expected points and percentage of deep targets than Richard's 2018, and the list of running backs that remain is a consistent Who's Who of workhorse studs.
While Richard will lands at the bottom of this list in terms of his career projections, the results of the screener speak much more optimistically to Richard's 2018 and long term prospects than what his current dynasty price would indicate. Josh Jacobs is not without his red flags, posting uncharacteristically poor college market share and combine measurables for a 1st-round pick. And to reinforce the point made at the beginning of the article, Richard, who has done most of his NFL work as a receiver and who relies on elusivity rather than grinding yards after contact, has been durable, not missing a game in 3 years.
Elijah McGuire, Jets
When sifting through air yards data for running backs, Elijah McGuire is an immediate standout, with a 3.4 and 6.0 Average Target Distance in 2017 and 2018, respectively. For reference, among running backs with 50+ targets in 2018, Tarik Cohen lead running backs with a 3.7 Average Target Distance. McGuire has only compiled 56 targets in the last 2 seasons, but when considering his 93rd-percentile College Target Share and almost 350 receiving yards per year in college (including 384 receiving yards on 22 targets in his freshman year), his upside as an NFL receiving threat is evident. McGuire could thrive in Adam Gase's offense assuming a similar role to Kenyan Drake in 2018, in which he received an impressive 2.4 Average Target Distance on 74 targets. There is hope that, with the upgrade at quarterback from Miami to New York, Gase will improve on the lower 1st down pass rate of 47% in 2018. McGuire checks other boxes you are looking for in an NFL back, such as the 8th and 20th-highest Juke Rate among running backs in 2017 and 2018. And unlike Drake, who showed little potential in college for NFL workhorse status, Mcguire boasted a 72nd-percentile College Dominator Rating.
McGuire's dynasty ADP over the last 30 days has been RB77, essentially free. And understandably so, as McGuire is very clearly behind Le'Veon Bell, whom the Jets are financially incentivized to feed. Coincidentally, while working on this article, news has sprouted of a power struggle in New York leading to the potential trade of Bell. This would mean Wheels Up for McGuire. When considering that the massive projected workload for Bell carries a higher injury risk, Bell remaining on the Jets may not necessarily be a death sentence for McGuire.   
Ito Smith, Falcons
Over the last 30 days, Smith's dynasty ADP is RB47, behind 2018 non-factors like Kalen Ballage and Ronald Jones and rookie backs in crowded backfields like Devin Singletary, Damien Harris and Darrell Henderson. This is understandable, as rookie fever typically sets in this time of year, and when given some opportunity, Smith wasn't particularly revelatory in Year 1. On a 38% snap share, he compiled 315 rushing yards and 152 receiving yards with the No. 39 ranked Juke Rate. The most enticing aspect of Ito Smith's profile coming into the NFL was his excellent 88th percentile college target share and 482 receiving yards per season at Southern Mississippi. Unfortunately, Smith's receiving usage in 2018 was forgettable, with a 0.1 Average Target Distance on 32 targets.
Smith's detractors point to poor efficiency (52nd overall in yards per touch) as evidence of his insufficient talent at the NFL level. Making definitive conclusions about a player's talent on such a small sample size, and using non-predictive metrics to make your case, is an inadvisable endeavor. Melvin Gordon averaged 3.5, 3.9, and 3.9 yards per rushing attempt in his first three seasons before blowing up with 5.1 in 2018. Todd Gurley averaged 3.2 yards per carry in his sophomore season. As mentioned above, opportunity and random circumstance drives running back production more than at any other position. Efficiency metrics like yards per touch tend not to be sticky from year to year, as other factors unrelated to a running back's "talent", such as overall offensive efficiency, play-calling, line play, and variance on longer runs, all play a role in a running back's success.
Per PlayerProfiler, Atlanta's running block efficiency on Ito Smith touches ranked 58th overall in 2018. Smith carving any sort of role in his rookie season despite weaker draft capital and playing behind a more established running back is still a meaningfully positive indicator. Most importantly, Smith operates in an efficient and high-scoring offense and is the direct backup to a physical runner that will demand a significant workload and that has already suffered three documented concussions and multiple leg injuries. Atlanta saves 3.5 million dollars if Devonta Freeman is cut before June 1 of next year and $6.3 million dollars the following year. Dan Quinn spoke highly of Smith in a post-season presser and Atlanta did not draft a running back in a round higher than the 5th in the 2019 draft. 5th round pick Qadree Ollison will be a 23-year old rookie with an inferior College Dominator rating to Smith and mediocre college receiving production (94 receiving yards per season). Fade the small sample size noise about running back "talent" and scoop Smith up for a 3rd round rookie pick.