The 2019 NFL Draft is right around the corner and with it comes insanely horrible comparisons insinuating that players who aren't even drafted yet will be the next Randy Moss or Deion Sanders. While there are a handful of terrible comps to choose from, one player seems to be the only topic of discussion on Twitter these days: D.K. Metcalf. Let's see who compares closely to Metcalf using the analytics.
Uncommon Athlete
Metcalf melted everyone's stopwatches at the 2019 NFL Scouting Combine. Film grinders and analytics gurus alike knew that he would be a stellar athlete, but his 4.33 40-yard dash at 228-pounds equated to a 133.33 (99th-percentile) Speed Score. That's the highest Speed Score we've seen from a wide receiver since Calvin Johnson.
He then jumped 40 inches and posted a 135.9 (97th-percentile) Burst Score and #DraftTwitter's collective minds exploded. While people were drooling over the raw explosiveness of Metcalf, they didn't see his brutal numbers in the agility drills.
Metcalf posted the third-worst three-cone time and the fourth-worst short shuttle drill time. Those numbers gave him an 11.88 (4th-percentile) Agility Score. Yikes.
This means that he struggles with changing directions and getting in and out of breaks, something that scouts told him during the Combine process. Despite the poor agility showing, Metcalf still managed to post a 139.7 (99th-percentile) SPARQ-x score, ensuring his "freak athlete" label.
Best Comparisons
Here are the five receivers most comparable to Metcalf: Andre Johnson, Donte Moncrief, Mike Evans, Julio Jones, and Marques Colston. All Stand at 6-2 or taller and posted 90th-percentile Speed Scores just as Metcalf did. While we have 2.5 potential Hall of Famers in Johnson, Jones, and Evans, we also have two career role players in Moncrief and Colston.
Let's start with Johnson and Jones. Both posted insane 10.91 (84th-percentile) Agility Scores at 220-pounds. While both dominate with their size and speed on the field, Jones and Johnson are both exceptional route runners because of their ability to get in and out of breaks. Their dominance in all phases of being a receiver will likely lead to them both to Canton one day. This would be the absolute best-case for Metcalf.
---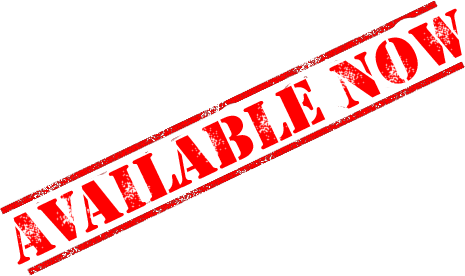 ---
Evans and Colston are also very similar players. Both stand at 6-5 and posted 4.5-second 40-yard dashes, but both also have below-average agility. This is logical, as it is hard to move 230 lbs side-to-side very quickly. That simply shows how rare the Julio Jones-level athletes truly are. Colston posted multiple fantasy-viable seasons while tethered to the Hall of Famer, Drew Brees, and Evans is well on his way to a stellar career after posting his fifth-straight 1,000-yard season in 2018.
Then there is Donte Moncrief, who has had a lackluster career thus far. Moncrief has never been anywhere close to 1,000 yards and has maxed out at seven touchdowns in his best season. Moncrief posted an 11.32 (38th-percentile) Agility Score and it has limited his upside as a receiver.
We can't really blame his stats on his QB, as he had Andrew Luck for four years. He simply lacks the athletic traits to be an exceptional route runner. This was proven in Jacksonville, as Moncrief was relegated to a strictly-vertical passing game role for the Jaguars despite there not being an established alpha.
Range of Outcomes
So where does Metcalf fall on the spectrum? Based on his advanced stats and metrics profile, somewhere between the Mike Evans and Moncrief. Metcalf's lack of agility will make generating short-area separation difficult ala Moncrief and limit his yards after the catch potential ala Evans. His future team could stick him in a big-slot role, which requires a smaller route inventory than on the typical perimeter route tree. Colston made a living in that role with the Saints, but Metcalf's 4.33 wheels make him a tantalizing field stretcher and splash play machine.
Metcalf must land in a spot with an accurate downfield quarterback or an offense that schemes him open if he wants to reach his absolute ceiling. On the wrong team, he could cap out as an occasional deep threat and red zone weapon. Situational players can help a team win games, but they rarely achieve WR1 seasons for fantasy football. As the über athleticism fades, agility and nuance to gain separation is required, and based on Metcalf's eclectic comps, he is far from a finished product. Dynasty leaguers chasing the Julio Jones-level upside must also consider the Donte Moncrief-level downside.