The original format of this article was to be my top-12 prospects in a one man, one round dynasty rookie mock draft. It was great. But when I went to write about the twelfth and final player, I realized that more than half of the article was missing. As I'm sure you can imagine, my lungs were deflated faster than a Tom Brady football as I choked back the tears of frustration. All of that time, energy, and research wasted. Instead of giving up, though, I regained my composure and improvised. So here it is, the top-five rookie prospects broken down by the positives and negatives of their advanced stats, metrics, and analytics player profiles. Enjoy.
No. 1: N'Keal Harry, WR, Arizona State
Positives: N'Keal Harry caught 213 passes in three seasons at Arizona State for nearly 3,000 receiving yards. He broke out as a true freshman at the age of 18.7 (95th-percentile) when he had 22-percent of the team's receptions, 21-percent of the team's receiving yards, and 31-percent of the receiving touchdowns in 2016. He finished his career with a 43.9-percent (88th-percentile) College Dominator and 14.9 (55th-percentile) yards-per-reception. Add to that, 23 career rush attempts for 144 yards and three touchdowns and a punt returned for a score in 2018, and we have a prospect who is versatile and a proven playmaker. Harry has prototypical WR1 size at 6-2, 228-pounds and performed well at the Combine. His 4.53 40-time converts to a 109.8 (90th-percentile) Speed Score with a 126.5 (78th-percentile) Burst Score. He uses his big, physical frame coupled with his athleticism to not only dominate before the catch, but to be a run-after-catch monster as well. The Sun Devils targeted Harry on screen passes quite often to take advantage of his ability in that department.
Negatives: Despite his 6-2, 228-pounds frame and overall dominant college career, Harry never saw double-digit touchdown numbers in any of this three seasons at Arizona State. In his junior season, Harry saw 15 red zone targets, catching just four for two touchdowns, putting him outside of the top-30 receivers in the 2019 class in terms of production inside the 20.
Best Comparable Player: Allen Robinson
---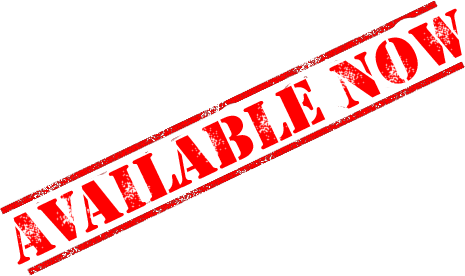 ---
Bottom Line: N'Keal Harry is the best player in this draft class. He is the no-brainer 1.01 in dynasty rookie drafts, independent of NFL landing spot. While he can certainly be effective as a prototypical x-receiver in the NFL, he is best suited for a big slot role that sees him kick outside occasionally at the next level.
No. 2: A.J. Brown, WR, Mississippi
Positives: A.J. Brown contended with two other quality NFL draft prospects (D.K. Metcalf and DaMarkus Lodge) for targets over his career at Ole Miss, but was a dominant producer anyway. He combined for 2,572 receiving yards and 17 touchdowns on 160 receptions over 23 games during his sophomore and junior campaigns. His 2,984 total receiving yards over his three-year career is the most in school history. That's more than guys like Laquon Treadwell, Donte Moncrief, and Evan Engram. He finished his college career with a 32.6-percent (59th-percentile) Dominator Rating and a 16.1 (71st-percentile) yards-per-reception average. While he was overshadowed by the freakish performance of his Rebels teammate D.K. Metcalf, Brown quietly had an impressive showing of his own at the NFL Combine. He measured at 6-0, 226-pounds and ran a 4.49 40-yard-dash with a 36.5-inch vertical, netting a 109.7 (89th-percentile) Speed Score and 122.1 (56th-percentile) Burst Score. Despite playing the majority of the time in the slot, Brown proved to be more than just a "slot guy." Over the final stretch of his junior season he showed the ability to play at a high level outside of the numbers as well. His background playing outfielder contributes to his elite hand-eye coordination and ball-tracking skills.
Negatives: A criticism of Brown is that he is inconsistent in creating separation on his routes against athletic corners. There are also questions about his ability to play on the outside against press coverage. Overall, though, there is not much to hate about Brown's game. He is one of the cleanest prospects in the class.
Best Comparable Player: Dwayne Bowe (in a good way)
Bottom Line: Brown is one of the safest picks in this rookie class. He may not have the ceiling of a Metcalf or Hakeem Butler, but he has the highest floor of any wideout. He will likely play a bunch in the slot at the next level but if a team commits to developing his skills on the outside, he has WR1 upside.
No. 3: Miles Sanders, RB, Penn State
Positives: Miles Sanders' time to shine finally came in 2018 after spending two seasons behind one of the best running back talents we have ever seen. Sanders took full advantage of the opportunity lent to him once Saquon Barkley made the jump to the NFL. On 220 carries as a junior in 2018, Sanders ran for 1,274 yards and nine touchdowns with a 5.8 (62nd-percentile) yards-per-carry average. He displayed a natural skill set as a receiver, both out of the backfield as well as lining up in the slot, hauling in 24 receptions for 139 yards. At 5-11, 211-pounds, Sanders possesses a solid frame for an NFL RB1. His performance at the Combine indicates he has the athleticism too. His broad jump, three-cone, 40-yard dash, and vertical jump all came in at or better than the 70th percentile. It translated to a 103.8 (75th-percentile) Speed Score and 123.2 (75th-percentile) Burst Score. His 11.08 (83rd-percentile) Agility Score may be his most impressive trait and it shows up on the field. His jump-cuts devastate defenders while knocking them off-balance. His contact balance, especially at the second level, stands out as well.
Negatives: It's unfair to count Sanders' late Breakout Age of 21.4 (24th-percentile) against him considering he played behind a generational talent for two seasons, but I'll mention it here anyway. While poor offensive line play shares some of the blame, it is worth noting that Sanders failed to eclipse 51 rushing yards against Kentucky, Ohio State, or Michigan in 2018. He averaged 2.87 yards-per-carry over those three games. A final blemish on Sanders' profile is his problem with fumbles. He fumbled 10 times as a Nittany Lion, half of which came in 2018.
Best Comparable Player: Felix Jones (in a good way)
Bottom Line: This makes two years in a row that Penn State has produced the best running back in the class. Sanders may not be as talented as Barkley but he can still be an above average featured back in the NFL.
No. 4: D.K. Metcalf, WR, Mississippi
Positives: D.K. Metcalf is the most physically gifted athlete in the 2019 draft class. At 6-3, 228lbs he dominated the Combine with a 4.33 40-time, 27 bench press reps, 40.5-inch vertical jump and 134.0-inch broad jump. Those are all freakish numbers for a guy of his size, resulting in a 133.3 (99th-percentile) Speed Score, 135.9 (97th-percentile) Burst Score, and 139.7 (99th-percentile) SPARQ-x Score. With that type of athleticism, Metcalf can dominate after the catch using his rare combination of speed, strength, balance and quickness. Metcalf averaged 21.9 (96th-percentile) yards-per-reception in his final year at Ole Miss, with a College Dominator Rating of 32.1-percent (58th-percentile). The 21-year-old has the upside to develop into a game-changing WR at the NFL level.
Negatives: Metcalf's athleticism gives him as high of a ceiling as anyone in this class. However, there are red flags and concerns all over his profile that indicate he has a lower floor than many of the top wide receiver prospects. While he blew up most of the drills at the Combine, he struggled in the agility portion. His 20-yard shuttle clocked in at 4.5 seconds (3rd-percentile) with a 7.38 seconds (2nd-percentile) three cone drill. The results translated to an 11.88 (4th-percentile) Agility Score. We can't discuss Metcalf without getting into his injury history. As a true freshman, he played in the first two games of 2016 before suffering a season-ending foot injury. Seven games into the 2018 season, he suffered a neck injury which required surgery. In between the two injury-shortened seasons, Metcalf recorded 39 receptions for 646 yards and seven touchdowns in 12 games as a redshirt sophomore. Teammate and sophomore A.J. Brown played in one fewer game that season and finished with 75 receptions for 1,252 yards and 11 scores. The difference in production leads to the question of why was Metcalf out-produced by such a large margin if he is widely considered the superior talent? Metcalf may have the prototypical size and explosive traits of a dominant WR1, but his on-field skill set is better suited for a complimentary role to a true alpha teammate. At Mississippi, he was limited to the left boundary of the field running primarily curls, hitches, comebacks, and go routes.
Best Comparable Player: Andre Johnson
Bottom Line: Metcalf is one of the most polarizing prospects in this class. His athleticism is off the charts in most areas but he lacks the production profile we look for in a future NFL WR1. Metcalf is not likely to be a high-volume receiver or focal point of a passing attack at the next level. Instead, he is best suited for a complimentary WR2 role as a team's primary outside deep threat.
No. 5: Darrell Henderson, RB, Memphis
Positives: Darrell Henderson leaves Memphis as the second-leading rusher behind only DeAngelo Williams in the program's history. He was unanimously voted first-team All-American in 2018 when he finished second in the country with 1,909 rushing yards and 22 touchdowns. He did it on just 214 carries with an incredible 8.9 yards-per-carry average. Even more impressive is that it was his second-straight season with 8.9 YPC. Contributing to his eye-popping numbers is Henderson's elite home-run hitting ability. In 2018 alone, he had 43 carries of 15 or more yards and 11 total touchdowns longer than 53 yards. On top of his knack for hitting long runs, Henderson displays quality skills as a receiver with the ability to track and adjust down the field as well as catching swings and screens. He had 19 or more receptions in all three seasons at Memphis with 12.0 yards per reception and a 7.4-percent (51st-percentile) target share. He finished with a 33.9-percent (77th-percentile) Dominator Rating. Henderson is a decisive runner with impressive lower body strength, good balance, and quick feet. He ran a 4.49 40-yard-dash at the Combine, resulting in a 102.4 (72nd-percentile) Speed Score.
Negatives: The only real concerns in Henderson's profile are his small stature and level of competition. At 5-8, 208-pounds, he is not exactly prototypical NFL RB1 size. At Memphis, Henderson often saw wide running lanes, partly due to light numbers in the box and lesser competition compared to some of the other running backs in the class. He is also knocked for his struggles in pass protection which could limit his playing time on passing downs early in his career if he doesn't improve.
Best Comparable Player: Maurice Jones-Drew
Bottom Line: Henderson is a versatile runner that is best suited for a lead role in a backfield with a running mate, à la Devonta Freeman/Tevin Coleman, as opposed to dominating the touches.
Just for kicks, here are the next five prospects on the list:
1.06: Parris Campbell
1.07: Damien Harris
1.08: Josh Jacobs
1.09: Andy Isabella
1.10: Rodney Anderson
Woooof. This class is awful.