Like a groundhog seeing his shadow, orange leaves carpeting the ground, or The Podfather declaring the unleashing of Russell Wilson, the signals of annual change are upon us. Scott Fish Bowl drafts across the world will kick off in a number of days, ushering in the next season of fantasy football. #SFBX is this year's iteration and will feature 1,440 participants, with tens of thousands of dollars going to Toys for Tots. The scoring is .5 PPR and tight end premium with a half-point per first down via rushing and receiving.
First downs are extremely correlated with volume and overall production. Because volume is sticky year over year and it predicts first downs very well, first downs are fairly stable from one year to the next. 4for4's T.J. Hernandez showed just how repeatable this stat is considering most NFL stats can vary widely between seasons. 
For those participating in #SFBX or any point per first down league, here are the year-to-year correlations by position over the last five years.

Rush FD % = FD/RushAtt
Rec FD % = FD/Targets pic.twitter.com/2WMz6eXgj9

— TJ Hernandez (@TJHernandez) June 28, 2020
The result of this is that the best fantasy players separate themselves even more and running backs get a boost because their overall volume leads to more first downs.
SFBX's other major wrinkle is the quarterback scoring. Passers lose four points per interception and one for an incompletion while gaining .5 points for a completion (check out Clint Hale's breakdown of the quarterback scoring here). For now, just know that this greatly benefits risk-averse and accurate passers.
The easiest way to see the effects first downs and the quarterback changes have on overall scoring is simple; look at the differences between PlayerProfiler's .5 PPR rankings (found in the World Famous Draft Kit) and the SFBX-specific projections. We'll look at the biggest risers and fallers within each position to better understand the types of players to target and fade heading into fantasy's biggest event.
Running Back Risers
Jordan Howard, Miami Dolphins, +6
The Miami backfield is muddled at best but, at worst, it could be a unit led by Jordan Howard. The veteran grinder was last seen being usurped by Miles Sanders with the Eagles last year. 
---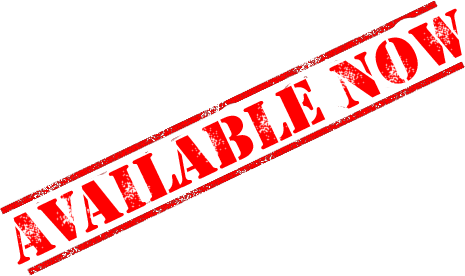 ---
Howard facing only Matt Breida and Patrick Laird as competition for touches is an incredible boon for his fantasy stock. In addition to his easy path to volume, he also showed some juice last year, posting top-20 marks in Juke Rate and Breakaway Run Rate. He's a grinder with volume to spare and that makes him a value in this unique format.
Sony Michel, New England Patriots, +6
Sony Michel is just Jordan Howard North, but that's a fine deal as far as value goes. Michel's 45 red zone touches last year ranked No. 10 among qualified running backs, and he registered 247 (No. 9) carries. What these two backs are telling us is that volume is king in fantasy football, and that sentiment is only boosted when first downs enter the mix.
Running Back Fallers
Kareem Hunt, Cleveland Browns, -10
Despite his resume of leading the league in rushing with the Chiefs, Kareem Hunt has a role that is on the fringes of fantasy relevancy in Cleveland. He is the satellite back to Nick Chubb's two-down role and if Cleveland bounces back, the game script will favor Chubb even more. Hunt saw 44 targets in eight games but the Browns managed a 4-4 record during that span. If Baker Mayfield rights the ship, his role as a pass-catcher will become less important and turn him into an overpriced satellite back.
Ryquell Armstead, Jacksonville Jaguars, -4
The selection of Ryquell Armstead isn't egregious because his cost is negligible, but there are plenty of backups who can produce fantasy points without their starter taking a fall. Tony Pollard posted two 100-yard games last year as Ezekiel Elliott's foil while Armstead peaked at 65 yards in 15 games with Leonard Fournette healthy. The SFBX scoring demands players who have roles and Armstead isn't that.
Quarterback Risers
Derek Carr, Las Vegas Raiders, +10
"Timid passer who avoids mistakes and completes a high percentage of his passes" describes both Derek Carr and the type of passer that will be good in this scoring format perfectly. Carr's 78.6-percent True Completion Percentage was second in the league last year. He also posted top-5 marks with a 77.9-percent (No. 5) Clean Pocket Completion Percentage and 7.7 (No. 3) Accuracy Rating. The biggest change to his offense will be the presence of Henry Ruggs. The Alabama receiver was often used as a dynamic YAC producer on short routes despite the belief that receivers with sub-4.3 speed just run go routes all game. If he is effective in that same role as a rookie, Carr will have legitimate upside in this league. 
Drew Brees, New Orleans Saints, +8
Drew Brees has been top-two in competition percentage for seven straight seasons and he has thrown an interception on less than two percent of his passes in five of those seasons. The Scott Fish Bowl was designed by a Brees marketing agency to boost his fantasy stock and it's going to work. His fantasy output will be on par with Lamar Jackson and Patrick Mahomes.
Clint Hale breaks down this duo and more in detail while diving deeper into the QB strategy, so be sure to check that out.
Quarterback Fallers
Josh Allen, Buffalo Bills, -11
The combo of negative values for incompletions and sacks sends Josh Allen's fantasy outlook plummeting. Over his 27 starts, Allen's sacks and turnovers have cost him 5.4 fantasy points per game using the SFBX scoring.
This league is designed for smart and accurate passers, neither of which remotely describe Allen.
Sam Darnold, New York Jets, -10
Throughout his two seasons as a Jet, Sam Darnold has been very bad at football. He's thrown an interception on 3.3-percent of his passes and has a sack rate of 6.9-percent. Now the team has exchanged Robby Anderson for a rookie without an offseason in Denzel Mims and first-round bust Breshad Perriman, a wash at best for this season alone. Darnold will need to make a herculean leap forward and that isn't in the projections at PlayerProfiler. He's ranked among the worst possible options at quarterback.
Wide Receiver Risers
Brandon Aiyuk, San Francisco 49ers, +7
Much like the running backs, any receiver with a shot at No. 1 duties gets a massive boost in their rankings. With Deebo Samuel set to miss Week 1 and a push to start the year on the PUP, Brandon Aiyuk has a legitimate shot at being the top wide receiver on an efficient offense.
The Arizona State product posted an 82nd-percentile College Dominator Rating on top of an 87th-percentile College Target Share. At 6-0 and 205-pounds, Aiyuk has the profile and size to earn an alpha role in his rookie season.
Darius Slayton, New York Giants, +7
Since the year 2000, Darius Slayton's 740-yard rookie campaign was the second-best by any Day 3 receiver. He did so by posting a +24.2 (No. 10) Production Premium and 15.4 (No. 20) yards per reception. He generated chunk plays on a consistent basis and that means a large portion of his catches resulted in first downs. Players who are targeted beyond the sticks often exemplify the SFBX advantage and none do so more than Slayton.
Wide Receiver Fallers
Alshon Jeffery, Philadelphia Eagles, -6
Doing the receiver fallers was hard because on the whole, early every receiver fell. Brandon Aiyuk rose more than any other wideout and he still dropped nine spots compared to his Half PPR ranking. Running backs get the ball more often and that leads to more first downs, leaving receivers in the dust. Focus on drafting wideouts who have incredible upside and low costs, because while whiffing on a receiver isn't back-breaking, the position isn't that valuable in the first place. Whiffing on receiver when a high-upside running back was on the board is a different story. With stud-prospect Jalen Reagor in the mix, Alshon Jeffrey no longer holds any of the upside necessary to be a worthwhile pick.
Allen Lazard, Green Bay Packers, -5
The problem with Allen Lazard is that he owns no real path to considerable upside. Lazard played three games without Davante Adams on the field and peaked at five targets. He posted a single game above eight fantasy points over that span. He is simply a role player on a receding offense and the SFBX rankings tease that out incredibly well. 
Tight End Risers
Chris Herndon, New York Jets, +6
The fantasy fervor around Chris Herndon has reached an all-time low and there are some reasons for that shift. After being suspended for PED use, Herndon played a single game last year and buried fantasy owners applying the "Bridge to Herndon" strategy. However, he posted 502 receiving yards as a rookie and a majority of the tight ends with more receiving yards in their inaugural season would go on to post a TE1 season at some point in their career. Drafting Herndon is a bet on his age-adjusted production predicting an offensive takeover sooner rather than later.
Irv Smith, Minnesota Vikings, +5
Coming out of Alabama, Irv Smith was a dynamic prospect. He possessed above-average speed even when factoring in his 6-2, 242-pound bowling ball frame. He also posted 16.1 (87th-percentile) college yards per reception by dominating defenders with his quickness.
Smith's upside is taking over for Kyle Rudolph as the TE1 on a Minnesota team that desperately needs a target opposite Adam Thielen. The Scott Fish Bowl rankings recognize that volume-based upside and give him a boost.
Tight End Fallers
Jimmy Graham, Chicago Bears, -6
Jimmy Graham has posted one season with a positive Target Premium over the past six years and will now be catching passes from Mitchell Trubisky. What more do I need to say?
Noah Fant, Denver Broncos, -4
The argument against Noah Fant at least requires some explaining being that he's one of the few players to reach the Chris Herndon tier of production in his rookie season as a tight end. However, the scoring of the Scott Fish Bowl necessitates volume above all else, especially at tight end, where players are given .5 extra points per reception and first down, both of which are purely products of opportunity. The Broncos have two of the best receiver prospects in recent years on their roster in Courtland Sutton and Jerry Jeudy plus deep-ball extraordinaire K.J. Hamler. Fant could benefit from the coverage these studs will draw and be efficient but the overall volume seems unlikely based on his competition. He's a talent worth chasing in dynasty but the SFBX is a different beast entirely.