We are less than a week away from drafts kicking off for the 2020 Scott Fish Bowl (#SFBX). For the uninitiated, the Scott Fish Bowl is a huge fantasy football contest ran by Scott Fish that pits the best fantasy football analysts in the industry against fans while raising money through Fantasy Cares to be used to purchase toys for children at Christmas. In addition to being a fantastic fundraiser for a great cause, the Scott Fish Bowl also marks the beginning of the fantasy football season. Plus, Scott always includes a fun twist to the scoring settings which changes player values and rankings in unique ways.
#SFBX 2020 Scoring Changes
This year the biggest scoring changes come at the quarterback position, of which each team can start two given the extra Superflex spot. Passers earn 6 points per passing touchdown and 1 point for every 25 yards passing, but every sack is -1 point and each interception thrown results in -4 points with interceptions returned for touchdowns costing the passer another -2 points. To further complicate things, passers earn .5 points per completion but lose 1 point for each incompletion. This means a passer needs a completion percentage of 66.7-percent or better to gain points and avoid negative points from their completion percentage. A final more obscure scoring setting this year is that players gain an additional .5 points per first down gained rushing, which benefits Konami code quarterbacks because first downs are highly correlated to volume.
#SFBX vs FFPC Scoring
For comparison, per the FFPC scoring settings quarterbacks earn just 4 points per passing touchdown but earn 1 point per 20 yards passing, and interceptions result in just -1 point. When comparing quarterback fantasy points for the 2019 season between #SFBX and FFPC scoring settings, a clear theme emerges. Accurate and efficient passers see a value boost while inaccurate turnover-prone signal-callers see their values diminished. Last season Jameis Winston finished as the No. 2 overall quarterback in FFPC cumulative scoring but dropped to the No. 17 quarterback per #SFBX scoring. Winston's Fantasy Points per Game average fell by 13.2 points due to the scoring format changes. Despite finishing with 33 (No. 2 among qualified quarterbacks) passing touchdowns and leading the league with 319.3 passing yards per game in 2019, Winston would have been a detrimental anchor to his teams under #SFBX scoring due to his 30 interceptions and 60.7-percent completion percentage.
In terms of draft strategy for quarterbacks in #SFBX, the first tier of passers in PlayerProfiler's #SFBX Seasonal Rankings closely resemble the "World Famous" Draft Kit 2QB/Superflex Rankings. However, after Tier 1, certain throwers see their values rise with the change in scoring settings. Based on the advanced stats and metrics, the following passers profile as undervalued targets in this season's Scott Fish Bowl.
Drew Brees, New Orleans Saints
Things that are guaranteed in life: death, taxes, and an elder Drew Brees completing over 70-percent of his passes. Over the last three seasons, Brees has posted the first, second, and third highest completion percentages of all time! In the 11 regular season games Brees played in 2019 he posted a 79.6-percent (No. 1) True Completion Percentage. He benefited from his surroundings with an 85.5-percent (No. 8) Protection Rate and a +13.44 (No. 3) Supporting Cast Efficiency rating thanks to the likes of Michael Thomas, Alvin Kamara and Jared Cook who all return in 2020.
Not only is Brees accurate and efficient, he avoids risky situations. He only threw 13 (No. 25) Interceptable Passes on his 378 (No. 27) attempts last year. In 2018 and 2019 he committed just 18 (No. 26) and 13 (No. 35) Danger Plays, respectively, Brees hasn't had a season with higher than a 3.0-percent completion percentage since 2011, throwing 17 total interceptions over the last three seasons. Jared Goff, Baker Mayfield, and Philip Rivers threw 16, 20, and 21 interceptions, respectively, last year alone.
In standard scoring leagues, Brees is barely a QB1 due to his inability to add any rushing upside. However, in the Scott Fish Bowl, his best qualities are amplified. In the switch from FFPC to #SFBX scoring settings in terms of 2019 statistics, he saw a +3.7 Fantasy Points per Game bump. Other than Brees, only Lamar Jackson saw a positive net point per game differential in the switch to #SFBX scoring while all other quarterbacks saw their 2019 points per game average decrease. It feels gross to press the draft button on a 41.5 year old quarterback, but Brees has value on par with the best Konami code quarterbacks in #SFBX settings.
Kirk Cousins, Minnesota Vikings
In most fantasy leagues, Kirk Cousins is a backup at best because his volume is capped due to Minnesota's run-heavy scheme. Though ex-OC Kevin Stefanski has moved on to Cleveland, head coach Mike Zimmer remains and has inserted rushing zealot Gary Kubiak as offensive coordinator. Again, in #SFBX settings, efficiency is more important than volume. Over the past two seasons, Cousins is No. 3 with a 69.6-percent average completion percentage and was Top-5 both years in terms of True Completion Percentage. Plus, he's a good fit when paired with Dalvin Cook and a strong run game. In 2018 and 2019, he posted a 75.2-percent (No. 2) and 73.6-percent (No. 4) Play-Action Completion Percentage, respectively. Even if Cook holds out to start the season, Alexander Mattison and Mike Boone are more than capable of buoying the run game to support Cousins.
Like Drew Brees, Cousins benefited from strong surroundings with a +16.43 (No. 2) Supporting Cast Efficiency rating. He lost his deep threat over the offseason when Stefon Diggs was traded to Buffalo, but Minnesota drafted Justin Jefferson in the first round as his replacement. When paired with potential breakout tight end Irv Smith and old reliable Adam Thielen, Cousins still has a strong pass catching crew around him. Minnesota projects to pass more in 2020 with potential shootouts against NFC South clubs and a +0.56 (No. 7) Strength of Schedule. If Cousins can maintain his efficiency with a bump up in volume and the benefit of 11 indoor games, he should be a solid QB1 in #SFBX scoring that can be drafted at QB2 prices.
Derek Carr, Las Vegas Raiders
Derek Carr's last two seasons while paired with head coach Jon Gruden appear similar on a surface-level based on his raw counting stats. With a deeper dive into his advanced metrics, Carr's evolution into a more accurate and less mistake-prone passer is revealed. Carr maintained an impressive True Completion Percentage from 2018 to 2019, finishing No. 2 and No. 3 each season, respectively. However, his Pass Attempt Distance dropped from 7.0 (No. 18) yards per attempt in 2018 to 6.5 (No. 25) yards per attempt in 2019, and he reduced his Danger Plays from 36 (No. 2) to 18 (No. 25). Carr's more conservative passing strategy served him well. He was one of only three quarterbacks in 2019 to post a completion percentage of at least 70.0-percent. The others were Drew Brees and Ryan Tannehill.
Another important factor in Carr's 2018-2019 evolution was his offensive line's improvement. He's finished with a 33.1-percent (No. 23) and 34.8-percent (No. 17) Pressured Completion Percentage over the last two years. He just isn't an elite quarterback when under pressure. To combat that, Gruden and company focused the offense around last year's first round pick Josh Jacobs and slowed games down with a bottom-three Pace of Play at 2.08 plays per minute. Thanks to an 88.6-percent (No. 1) Protection Rate in 2019, Carr posted a 77.9-percent (No. 5) Clean Pocket Completion Percentage and a 74.3-percent (No. 3) Play-Action Completion Percentage.
---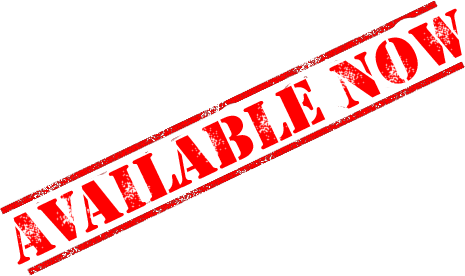 ---
This offseason, Las Vegas provided Carr with exciting new pass-catchers. They drafted speedster Henry Ruggs, Breakout Finder favorite Bryan Edwards, and swiss army knife Lynn Bowden. Ruggs is fast but, counter-intuitively, his skillset may mesh with Carr if he is targeted on slants and screens with space for yards after the catch instead of on fades and go routes. Plus, his top target from 2019, tight end Darren Waller, returns after his 2019 breakout. His new low-risk style is a turnoff in leagues with standard scoring settings, with him providing little upside for explosive plays. However, #SFBX is no standard league, so Carr's fear of going deep and avoidance of turnovers makes him a possible boom rather than a bust. With Marcus Mariota's looming presence in Las Vegas worrying timid drafters, Carr's perceived value is a questionable QB2, but his advanced stats and metrics reveal he will be a QB1 in the 2020 Scott Fish Bowl.