Couldn't wait any longer for Cam Newton to land in New England. Here are your definitive winners and losers from NFL Free Agency.
WINNERS
Teddy Bridgewater to Carolina (+4.83)
Teddy Bridgewater gains a substantial 4.83 lifetime value points on PlayerProfiler's Dynasty Rankings after landing in the singular situation to maximize his limited skill set. The Panthers' passing game features three big time RB/WR hybrid playmakers in Christian McCaffrey, D.J. Moore, and Curtis Samuel, which is the ideal fit for a quarterback who keeps the ball close to the line of scrimmage. With Teddy throwing short darts, Carolina's receiving corps could lead the NFL in team yards after catch.
Kyler Murray (+6.67)
Heading into his second-season leap year, Kyler Murray has the true alpha No. 1 wide receiver that he sorely missed last season. While DeAndre Hopkins' value necessarily declines with more target competition in Arizona paired with the challenges of building rapport with a new quarterback in a quarantined world, Murray's value has surged this offseason. Even more important than the Hopkins trade, Arizona extended starting tackles D.J. Humphries and Justin Murray to ensure continuity on the offensive line that vastly improved in 2019.
Marcus Mariota to Oakland (+1.21)
The highest paid backup is parked behind one of the NFL's least effective starters. If the Raiders do not draft a quarterback in Round 1, expect Komani-lite Marcus Mariota to start games sooner rather than later and be more fantasy-relevant than most expect.
Austin Ekeler (+27.29)
"Christian McCaffrey West" was the most efficient running back in the league in 2019, ranking No. 1 with a +54.5 Production Premium and 6.9 yards per touch, and the Chargers noticed. With a fresh extension in-hand and Melvin Gordon now in Denver, Austin Ekeler is a low-risk, high-upside pick in the second round of best ball drafts.
Kenyan Drake (+25.74)
David Johnson's departure lifts the cloud of uncertainty hovering over the Cardinals backfield. A highly volatile home run threat boasting 4.45 wheels, Kenyan Drake is perfectly positioned to become a fantasy RB1 as the featured back in an up-tempo offense with an efficient run blocking unit and a quarterback who keeps linebackers honest. A note of caution for dynasty leaguers: Arizona has worked out and interviewed numerous high profile rookie running backs this offseason.
Todd Gurley to Atlanta (+6.89)
Todd Gurley  is not dead yet as he heads to Atlanta to fulfill his prophecy as the next Steven Jackson. Atlanta's once-effective running game is in now shambles, but fortunately, the team has numerous needs to address in the NFL Draft other than running back. His "arthritic" knee took all the blame for his productivity decline when fingers should have pointed at the Rams' arthritic offensive line. He is a relatively safe post-hype sleeper tee'd up for a workhorse role in a high-octane offense.
Nyheim Hines (+1.27)
Philip Rivers' arm is shot, so look for him to heavily target running backs in the passing game as he did during his waning years in Los Angeles. Nyheim Hines is a lighter, more explosive Austin Ekeler, and Marlon Mack is a lighter, more explosive Melvin Gordon. Giddy up!
Duke Johnson (+0.42)
The acquisition of David Johnson was the NFL Draft meat shield that Duke Johnson needed. While David Johnson has not been an efficient producer since 2016(!), Duke Johnson consistently finishes among the top-5 most efficient NFL running backs using metrics from Juke Rate to Production Premium to yards per touch. As with Aaron Jones in the Green Bay, a satellite back-plus just needs to string together a couple effective games in a starting role to seize a significant opportunity share.
Emmanuel Sanders to New Orleans (+4.25)
Few wide receivers who change teams enhance their fantasy value, but Emmanuel Sanders heading to New Orleans is the exception. While it signals the end for Tre'Quan Smith (editors note: crying face emoji), Sanders' new beginning is legitimately exciting. He keeps his body in exquisite shape and his cliff season may still be a year or two away. As Drew Brees' No. 3 option behind Michael Thomas and Alvin Kamara, Sanders is the perfect source of WR depth for running back-centric fantasy squads.
Adam Thielen (+2.62)
Not yet 30 years old, Adam Thielen was the No. 1 wide receiver in fantasy through the first half of 2018. After a lost 2019 season, a healthy Thielen's game should age well. When the Vikings jettisoned Stefon Diggs last month, Thielen became the Law of the Conservation of Targets poster child. Minnesota's pass volume should bounce back (assuming we have a season). Even if the Vikings select a wide receiver early, he will be the locked-in primary option in all game situations.
Randall Cobb to Houston (+1.72)
See Emmanuel Sanders.
Hayden Hurst to Atlanta (+3.99)
Opportunity is king. Like with Todd Gurley, Hayden Hurst is no longer viewed as an explosive playmaker, but his 80th-percentile speed suggests otherwise. As the No. 3 option in a pass-first offense, Hurst's ADP is surging across all formats. Finally out from the shadow of Mark Andrews and still valued as a second round pick by NFL GMs, Hurst is poised for his own breakout in 2020.
Irv Smith (+2.56)
If Adam Thielen is the Law of the Conservation of Targets poster child at wide receiver, then Irv Smith is the big winner at tight end. Still just 21 years old and athletically comparable to Eric Ebron (in a good way), Smith is tee'd up to break out all over the place as the Kirk Cousins' defacto No. 2 option in 2020.
Blake Jarwin (+2.06)
Why was Blake Jarwin a high priority for the Cowboys to extend this offseason? We will find out this season. Blessed with above average workout metrics across the board, Jarwin translated his athletic gifts into top-line efficiency in the NFL, evidenced by two consecutive yards per target top-12 finishes. Jarwin's ADP has already moved up two full rounds over at the FFPC, and he remains a value.
---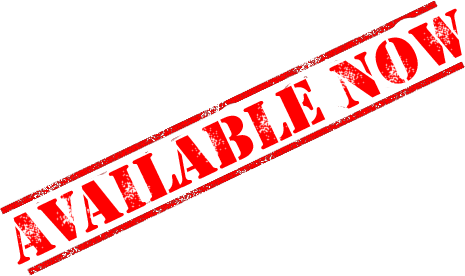 ---
LOSERS
Jameis Winston (-3.14)
The end is nigh when a great fantasy quarterback/bad real life quarterback loses his starting job. Jameis Winston's 30 interceptions didn't even tell the full story as he tossed 49 (No. 1 among qualified quarterbacks) interceptable passes in 2019. Gross. Ripped from the high-volume bosom of Mike Evans, Chris Godwin and Bruce Arians, Winston is the ultimate sell low candidate in dynasty leagues.
Deshaun Watson (-3.08)
Bill O'Brien replacing Deshaun Watson's cheat code alpha wide receiver with Randall Cobb was the ultimate betrayal. Watson will be asked to carry an offense devoid of go-to receivers and full of question marks along the offensive line. His mobility will fuel some boom weeks, but those high-end weekly performances will be fleeting.
Cam Newton (-1.41)
What a stomach punch. Cam Newton goes from throwing passes to the best receiving corps in the league (D.J. Moore, Robby Anderson, Curtis Samuel, Christian McCaffrey, and Ian Thomas) to just needing someone to believe in him. According to his Instagram videos, Newton looks rededicated and is a great uncertainty-fueled value play later in fantasy drafts.
Phillip Lindsay (-14.72), Melvin Gordon (-5.60) & Royce Freeman (-1.80)
The arrival of all-purpose back Melvin Gordon should relegate Phillip Lindsay to a satellite back role (his strength) and Royce Freeman to the bench. Lindsay is locked into a Denver purgatory, while Freeman may escape via trade in the months ahead. Freeman is a sneaky value stash right now.
For Melvin Gordon, the contract says it all: $16 million over two years confirms the entire NFL knows running backs don't matter. Gordon not only settled for a disappointing market value, he also landed in an underwhelming situation. Without strong run blocking or consistent quarterback play, Gordon's big play ability and touchdown scoring potential are significantly reduced in Denver.
Kareem Hunt (-9.75) & Nick Chubb (-6.05)
Nick Chubb only commanded 11 total targets after Week 10 last season, but not enough fantasy fantasy analysts are talking about the cannibalizing effects of Kareem Hunt on Chubb (and vice versa). Situation trumps talent, and Cleveland's continued touch competition plus poor offensive line point to another disappointing season for these two talented running backs.
Devonta Freeman (-3.06)
He's dust.
Ronald Jones (-2.99)
One of the worst pass blocking backs in the NFL, Ronald Jones has an uphill climb ahead to convince a stationary Tom Brady that he should be trusted as the team's primary ball carrier.
Christian Kirk (-11.54)
The heartbreak Deshaun Watson experienced watching his primary option walk out the door can only be matched by Christian Kirk's despair at the realization that he will be a complementary receiver for the foreseeable future. Now falling outside the top-100 players selected in FFPC bestball drafts, DeAndre Hopkins' arrival creates value for fantasy gamers. Kirk is an ideal high floor, high upside play in the double-digit rounds of seasonal league drafts.
Stefon Diggs to Buffalo (-10.83)
You can tell yourself a story that Stefon Diggs is now the undisputed No. 1 option in Buffalo, but the lights below the surface are blinking red. Fundamentally, moving to a run-first offense led by an erratic quarterback is a fantasy football value destroyer.
Curtis Samuel (-6.80)
Poor Curtis Samuel. He goes from ranking No. 1 in unrealized Air Yards in 2019 to Carolina's No. 5 receiving option in 2020. With Robby Anderson taking over as field stretcher, Samuel will likely slide into a hybrid/gadget role. Sadly, a fun real life role stinks fantasy football.
Austin Hooper to Cleveland (-7.35) & David Njoku (-1.61)
See Nick Chubb/Kareem Hunt. Austin Hooper is not a special playmaker and goes from having the middle of the field to himself in Atlanta to competing with Hunt, Jarvis Landry, and David Njoku. Bad news.
Hunter Henry (-4.05)
Downgrading from Philip Rivers to bridge QB Tyrod Taylor hurts everyone from Keenan Allen to Mike Williams to Hunter Henry. As the No. 3 option, Henry takes the biggest hit.
Darren Waller (-0.52)
Jason Witten may play in white New Balance sneakers, but his presence, as well as a potential first-round rookie wide receiver, will shave down Darren Waller's target share.