What is the Scott Fish Bowl?
Each year since 2010, Scott Fish (@ScottFish24) organizes a massive fantasy football league (The Scott Fish Bowl) full of the top analysts and fans to benefit his charity, FantasyCares. The money raised goes to Toys for Tots. So far this year, FantasyCares has raised $42,249.18. In Scott's words, "Our game may be fantasy, but this is reality."
Participating in the Scott Fish Bowl is both a nightmare and a delight. It is comprised of 900 teams split up into 75 12-team leagues with 22 roster spots. There is only one winner in the Scott Fish Bowl. Out of 900 teams, only one winner. Take that in.
The Rules
The draft is a slow-style (six-hour draft pick timer), 22-round snake draft. And the rules make you reconsider all of your rankings and analysis. Superflex. No kickers or defenses. Tight end premium. Half-Point for reception and for 1st down. Six points for a passing touchdown, but negative four points for an interception.
Oh, and no trades, only waivers. It's hardcore. When you see someone else pick one of your guys, he's basically gone for the season. You can never have him. Brutal. For all these reasons, the Scott Fish Bowl draft is high-stakes and thought-provoking. It has drawn so many applicants into the league.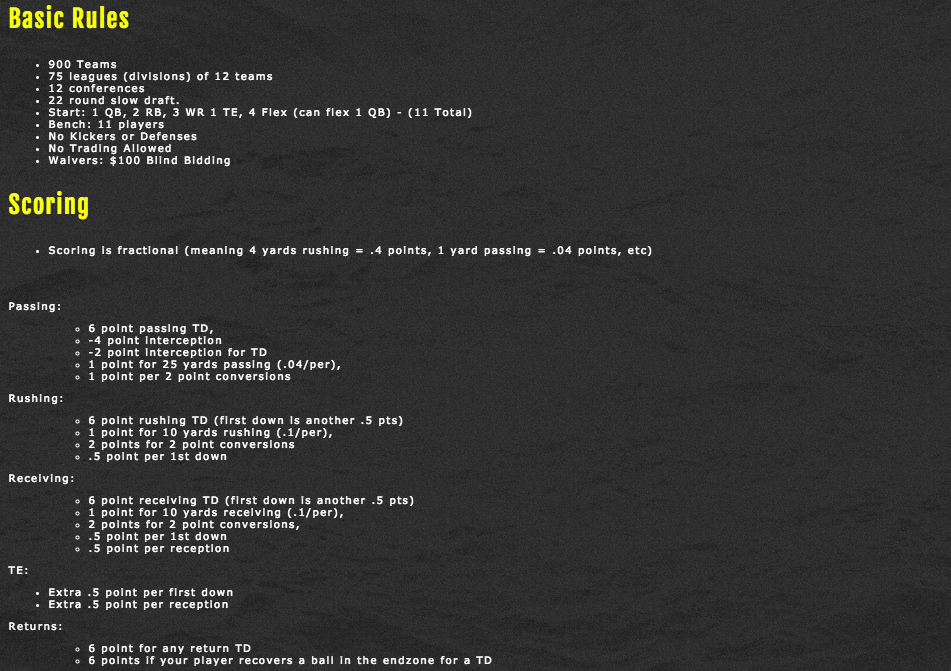 My Draft Style
Leading up to the Scott Fish Bowl, I tried to familiarize myself with the format and how others will draft. Thank goodness people love to Tweet about their fantasy mock-drafts, last year's drafts, and any other thoughts they have. After review I came to these conclusions:
Quarterbacks and Tight Ends will be Over-Drafted
Running Backs Need to be Drafted Early
There is Value in Mid-Late Round Wide Receivers
The Draft
Round 1: DeAndre Hopkins
I was dead set on going running back heavy early on. But then I ended up picking DeAndre Hopkins instead of Saquon Barkley. I figured Melvin Gordon might still be available in the second round and there would be a bigger difference between Hopkins and the next receiver than Barkley and Gordon. So I went with a safe, volume-driven wide receiver.
Round 2: Julio Jones
Melvin Gordon did not make it back to me in the second round. But surprisingly, Julio Jones did. I was then faced with the choice of picking a tried and true top-receiver or one of the following running backs: Joe Mixon, Christian McCaffrey, Devonta Freeman Jerrick McKinnon. Again, it seemed like the safer pick to pick a target hog instead of a running back. Jones, in the past four years, has averaged 161 targets, 103 receptions, 1580 yards, 6 touchdowns, and 75 first downs. The choice seemed pretty simple.
Round 3: Davante Adams
The Green Bay Packers let Jordy Nelson walk away. Discounting 2017 because Aaron Rodgers played for less than half the season, Nelson has been Rodgers go-to receiver. From 2013-2016, he averaged 143 targets, 93 receptions, 1360 yards, and 12 touchdowns. That's all gone. Davante Adams is entering his fifth year with Rodgers and the Packers. Last season, even though they were a bottom-half offensive team with a back-up quarterback, Adams still caught 10 touchdowns. His upside, Nelson gone and Cobb often injured, is the number-one wide receiver in fantasy. In the Scott Fish Bowl, you are forced to start at least three wide receivers, but only two running backs. If I drafted Adams, I would have my starting wide receiver positions locked up with a clear advantage over other teams. It was an easy pick.
Remember I went into the draft thinking I would go robust running back. But apparently the wisdom of Shawn Siegel (@FF_Contrarian) and the maniacal Zero-RB push of Matt Kelley (@Fantasy_Mansion) pushed me into a lineup that is anti-fragile.
Round 4: Rashaad Penny
Rashaad Penny has a chance to be the Seattle Seahawks bell cow running back. Penny boasts a 4.46 (88th-percentile) 40-Yard Dash, a 111.2 (92nd-percentile) Speed Score, a 50.1-percent (98th-percentile) College Dominator, and a 10.3-percent (73rd-percentile) College Target Share. Tethered to Russell Wilson with first-round draft capital, he could potentially see 300-plus touches in 2018. Without a running back yet, I needed to have top upside on my team.
Round 5: Alex Collins
Alex Collins known as a between-the-tackles grinder. However, he is a sneaky receiver. Looking at 2017 totals, most people will miss this. In 2017, Collins had 36 targets and 23 receptions. Javorius Allen had 60 targets and 46 receptions. Clearly, Allen is the better pass-catching running back. However, when we look further, things change. From weeks 8-17, Collins totaled 34 targets and 23 receptions compared to Allen's 21 targets and 15 receptions. Wait. Collins was a better receiver than Allen in the second half of the season? Surprisingly, yes.
---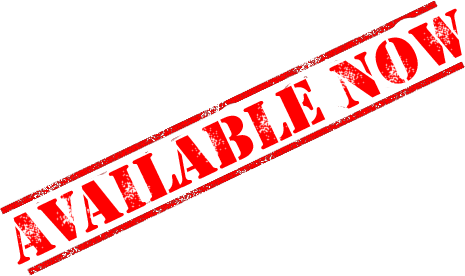 ---
Collins averaged 16.67 carries per game and 3.78 targets per game in weeks 8-17. If we push that to a full season, he would have 267 carries and 60 targets for 41 receptions. He's a potential 300-plus touch running back with the possibility of running beside a mobile quarterback if Lamar Jackson usurps Joe Flacco.
Round 6: Dion Lewis
Thought of as a small-framed, satellite back (or satellite back-plus), Dion Lewis is actually an all-purpose back. Against a base defense, his 5.4 yards per carry ranked No.4 in the NFL in 2017. His 2017 profile also includes a 39.6-percent (No.3) Juke Rate, 542 Yards Created (No.2), 2.56 Yards Created Per Carry (No.1), 896 rushing yards (No. 14), a 5.6-percent (No. 10) Big Run Rate, and a 91.4% (No. 1) Catch Rate. Lewis is a quality running back in all phases.
He also was signed to a near 20-million dollar deal this offseason. It's clear that the Titans want to have Lewis be a key contributor in their offense. However, Derrick Henry is still a part of that offense. Nonetheless, I went with the running back that was cheaper, catches passes, has shown extreme efficiency, and the Titans paid up for.
Round 7: Dak Prescott
After 18 other quarterbacks were drafted, I thought it best to draft a solid weekly starter. Dak Prescott will (hopefully) have Ezekiel Elliott this entire season and a better offensive line. He won't have Dez Bryant or Jason Witten, but the Cowboys did draft Michael Gallup and signed Allen Hurns. Prescott has finished as the QB6 or the QB10 in his first two seasons. In addition, he is a rushing quarterback. The Konami Code for rushing quarterbacks even works in six point-per-touchdown leagues. Especially when interceptions are negative-four points each.
Round 8: Tevin Coleman
The Atlanta Falcons offense was not quite themselves last season. They suffered a massive regression from 2016 to 2017. They should have a bounce back to their mean in 2018. Not to 2016 status, but somewhere in between. Tevin Coleman is a complete running back in a time-share with Devonta Freeman as the lead back. If Freeman is injured or inefficient, Coleman can become a big-time fantasy running back. He has a 4.44 (91st-percentile) 40-Yard Dash, a 106.0 (82nd-percentile) Speed Score, a 43.2-percent (93rd-percentile) College Dominator, and has shown productivity and efficiency in the pass-game. He's a satellite back-plus, and I want that upside.
Round 9: O.J. Howard
Ugh. I got greedy here. This one killed me. I wanted to take O.J. Howard and George Kittle for my first two tight ends. I have Kittle finishing higher than Howard in seasonal leagues. Howard has massive upside with his efficiency last season. He had a plus 56.5 Production Premium, a plus-62.0-percent (No. 1) Target Premium, 286 (No.1) Air Yards, 11.1 (No. 1) Yards Per Target, a 132.7 (No. 1) QB Rating when targeted, 2.13 (No. 1) Yards of Target Separation, 0.61 (No. 1) Fantasy Points Per Route, 2.65 (N0. 1) Fantasy Points Per Target, and 2.56 (No.2) Yards Per Route. He was number one in 6 PlayerProfiler Efficiency Metrics. Combined with his 123.1 (87th-percentile) SPARQ-x Score, his upside is massive.
Top Tight End Yards Per Target in 2017:
1. OJ Howard: 11.1
2. Rob Gronkowski: 10.3
3. Vernon Davis: 9.5
4. Hunter Henry: 9.3
5. Travis Kelce: 8.5
6. George Kittle: 8.2
7. Austin Hooper: 8.1
8. Jared Cook: 8.0
9. Cameron Brate: 7.7
10. Charles Clay: 7.5
10. Zach Ertz: 7.5 pic.twitter.com/CWCK92w2uT

— RotoUnderworld (@rotounderworld) July 17, 2018
Unfortunately, there are a lot of quality receivers in the Bucs offense. They also just signed the buzzkill-tight end, Cameron Brate, to an extension. There are less weapons in the 49ers offense, Kittle has elite-athleticism (89th-percentile) SPARQ-x Score, and he had 16 red zone targets in 2017. For this reason, I wanted to hedge my projections with both of the hyper-athletic sophomore tight ends. But, I figured Kittle had a bigger chance to slip to me in the next round. So I took Howard and hoped for the best. Kittle didn't make it back to me – that's just the way drafts go.
Round 10: D.J. Moore
D.J. Moore was Matt Kelley's "pound the table" wide receiver prospect for the 2018 draft. It makes sense when you see his profile. He had a 53.3-percent (97th-percentile) College Dominator, a 123.8 (92nd-percentile) SPARQ-x Score, and a 18.4 (98th-percentile) Breakout Age. He goes to an offense where the top receiving options are Devin Funchess, Greg Olsen, and Christian McCaffrey. If there is a rookie wide receiver to draft for upside, it's Moore.
Round 11: Case Keenum
Case Keenum was a good quarterback last season. He had a 69.8 (No. 4) QBR, a 103.8 (No. 11) True Passer Rating, a 71.4-percent (No. 4) True Completion Percentage, a 40.7-percent (No. 8) Deep Ball Completion Percentage, a 63.5-percent (No. 10) Red Zone Completion Percentage, and had 16 (No. 8) Money Throws compared to 19 (No. 26) Danger Plays. Keenum changed teams and no longer gets to throw to Stefon Diggs and Adam Theilen, but he does still get to throw to Emmanuel Sanders and Demaryius Thomas.
Round 12: Tyrod Taylor
I perhaps drafted my best quarterback last. Tyrod Taylor boasts a 79.0 (69th-percentile) College QBR, a 117.4 (98th-percentile) SPARQ-x Score, and his Best Comparable Player is Russell Wilson. Taylor ranked third in carries and rushing yards and fifth in red zone carries. He was seventeenth in fantasy points per game, despite playing for the hapless Buffalo Bills last season. In 2018, Taylor gets a plethora of offensive weapons: Josh Gordon, Jarvis Landry, David Njoku, Duke Johnson, Nick Chubb, Carlos Hyde, and of course, Jeff Janis. He also gets Todd Haley as an offensive coordinator. If he can hold onto the starting job over Baker Mayfield, Taylor has top-10 upside at his position.
Round 13: Jordan Wilkins
Andrew Luck is back. I repeat, Andrew Luck is back. The Indianapolis Colts offense in 2018 will be much better than 2017. Also, the Colts drafted two different running backs in this years' draft: Nyheim Hines and Jordan Wilkins. It appears the organization does not trust Marlon Mack as much as fantasy gamers want them to. Mack also had a late-surgery in the offseason. During OTAs, it was Wilkins who was handling the first team touches. For this reason, I drafted the cheapest of the three running backs. I would like a chance to get a lead running back tethered to a Luck offensive machine.
Round 14: Michael Gallup
Michael Gallup has a 37.4-percent (74th-percentile) College Dominator, a 15.4 (63rd-percentile) College Yards Per Reception, and was drafted by a team without a true WR1. The Cowboys have 272 (No. 3) vacated targets. Gallup has a chance to become Dak Prescott's go-to receiver. It's not a stretch to think that Gallup could beat Allen Hurns and Cole Beasley for that role.
Round 15: Jared Cook
Jared Cook was an easy pick for a reliable tight end. Last year with the Raiders, he had 86 targets (No. 9), 54 receptions (No. 11), 687 receiving yards (No. 7), 481 Air Yards (No. 5), and 1.69 (No. 11) Yards per Route. He was surprisingly effective.
The Raiders also cut ties with Michael Crabtree, which opens up a lot of targets, short/intermediate routes, and touchdowns to be had. JJ Zachariason (@LateRoundQB) also notes Jared Cook has an excellent early-season schedule. This made Cook a perfect TE2.
Round 16: Jordan Matthews
At that moment in the draft, I was considering waiting on Matthews a little longer. However, due to a storm of Twitter mentions, I drafted Matthews earlier than I wanted to. I couldn't have been okay with myself if I let someone else take the volume-slot receiver upside in the Patriots offense.
If you really want my full Jordan Matthews take, please read the articles I wrote on the Patriots receiving options on PlayerProfiler and on numberFire. However, with news of Matthews injury, that take is now old and cold.
Round 17: Peyton Barber
In weeks 13-17, Tampa Bay decided to go with Peyton Barber as their lead back. In those five games, he averaged 15.6 carries, 2.8 targets for 2.4 receptions and 83.6 total yards per game. It's not amazing, but it's not horrible. He did his job on an offensive line with a 48.5 (No. 27) O-Line Rating. Plus, Tamba Bay's final memory the 2017 season is a game in which they upset the New Orleans Saints. In that game, Barber had 17 carries, 2 receptions, 89 yards, and 1 touchdown.
The knock against Barber is obvious. The Bucs drafted Ronald Jones in the second round of the 2018 NFL draft. Jones was top prospect by many analysts. He was a big-play running back in college, but didn't test well at the combine, only had a 4.3-percent (16th-percentile) College Target Share, and only has a 28.6 (17th-percentile) BMI. Barber has the better BMI, 32.7 (92nd-percentile) and has a similar College Target Share, 5.2-percent (25th-percentile). However, Barber did garner 19 targets for 16 receptions (a 84.2-percent catch rate) in 2017. If he can beat out the rookie or outlast him in injuries, he has some upside.
Round 18: Tyler Kroft
Tyler Eifert, in five NFL seasons, has only played in 39 games. Yikes. He seems to always have an injury. For that reason, I drafted the actual tight end of the Bengals, Tyler Kroft. In what was a down year for the Bengals' offense, Kroft still had 62 targets for 42 receptions, 404 yards and 7 touchdowns. For tight ends, touchdowns are king. Kroft was also incredibly efficient last season. He had a plus-20.3 (No.2) Production Premium, a plus-30.0-percent (No. 3) Target Premium, a 123.3 (No. 2) QB Rating when targeted, a 20.4-percent (No. 12) Dominator Rating, and 2.01 (No. 4) Fantasy Points Per Target. His Best Comparable Player is Kyle Rudolph, AKA the Red Zone Reindeer. It makes sense when you consider Kroft also had a 23.5-percent (No. 9) Red Zone Target Share and a 31.2-pecent (No. 5) End Zone Target Share. When Eifert most likely misses time, Kroft becomes an easy play.
Round 19: Terrance West
Mark Ingram will be missing the first four weeks of the 2018 season due to a PED suspension. That leaves an opportunity for another running back to take his place for those games. Terrance West has a 47.3-percent (97th-percentile) College Dominator and has NFL production. In 2016, he rushed 193 times for 774 yards (4.0 yards per carry) and had 45 targets for 34 receptions and 236 receiving yards. He's my best best to take over for the Ingram role in the first four weeks. Well worth the draft pick.
Round 20: Justin Jackson
The Chargers are a prolific offense. Justin Jackson has incredible collegiate production, never missed a game in college, and has a 126.5 (86th-percentile) Burst Score, a 10.88 (95th-percentile) Agility Score, a 30.7-percent (66th-percentile) College Dominator, and a 12.8-percent (86th-percentile) College Target Share. If Melvin Gordon misses time, my bet is that Justin Jackson takes over. With his talent, he could also push for time in the offense above Austin Ekeler.
Round 21: Ed Dickson
The Seattle Seahawks have 217 vacated targets (No.7 in NFL). Jimmy Graham, Paul Richardson, and Luke Willson accounted for 20 of Russell Wilsons passing touchdowns. Those are all gone. Ed Dickson also boasts a 35.3-percent (94th-percentile) College Dominator and a 110.9 (65th-percentile) SPARQ-x Score. Dickson has sneaky upside in an offense that needs reliable receivers.
Round 22: Jermaine Kearse
With my final pick, I went for value at a needed position. I picked Jermaine Kearse, who was the WR32 in 2017 for this Scott Fish Bowl format. In his offense, Quincy Enunwa is returning from injury, Robby Anderson will possibly be suspended, and Terrell Pryor only has one year of wide receiver production. Kearse could be their top wide receiver and in the final round of this draft, that value was great.
Conclusion
Overall, the Scott Fish Bowl was very enjoyable. It tasked fantasy gamers and analysts to draw up new research and conclusions. And, because of the slow-draft style, it also gave ample time to really think about your picks. It could be an entire day between draft picks. The draft also really brings together the fantasy community. When you have 900 participants all drafting at once, it is something to behold. Twitter goes wild and everyone is sharing their insight, picks, suggestions, criticism, and feelings. Scott Fish knows what he's doing with this draft. Here's to upside, and here's to a victory for PlayerProfiler.