The New England Patriots' offense is one of the most prolific we have ever seen. Tom Brady has led this team to a multitude of playoff appearances, conference championships and Super Bowls. He is discussed as one of the greatest — if not the greatest — NFL players of all time. But does his greatness translate to fantasy points for his receivers? The answer is yes, occasionally, although perhaps not as often as one might assume in such a high-volume offense. Predicting which wide receivers will flourish in the Patriots' offense requires a close look at Patriots receivers' past advanced stats, metrics, and analytics, as well as historic usage patterns.
Tom Brady and the Patriots Offense
Looking at Tom Brady's splits between 2002-2006 and 2007-2017, there is a very distinct difference in his play. He clearly took a step up into a prolific passing role and grew in his ability to support multiple receiving options in his offense.
|  Tom Brady | 50+ Reception Receivers | 500+ Receiving Yards | 5+ Receiving Touchdowns |
| --- | --- | --- | --- |
| 2002-2006 | 1.4 per year | 2.0 per year | 1.2 per year |
| 2007-2017 | 2.9 per year | 2.5 per year | 2.8 per year |
Of the aforementioned seasons, let's further review the impact the Patriots' wide receivers have in Brady's 2007-2017 split. In those seasons, here is what his wide receivers have provided:
62-percent of 50-plus reception seasons
66-percent of 500-plus receiving yard seasons
50-percent of five-plus receiving touchdown seasons
The use of tight ends and running backs, along with Brady's tendency to spread the ball around, doesn't make for a large fantasy opportunity for Patriot wide receivers. This offense doesn't rely heavily on the strict use of the WR1 and WR2. Instead, Brady usually utilizes one or two targets, regardless of tight end or wide receiver, and funnels production to them. The rest is a large variety of receiving contributions from other wide receivers, tight ends and running backs. It is very similar to how the Cleveland Cavaliers offense operated with LeBron James and Kyrie Irving. They had two "kings." Each took turns taking over the offense, with Kevin Love getting a solid, but not elite, share of points. The rest of the team had spread out, sometimes sporadic, production. Think of the receiving options the Patriots have like this. Two big options soak up most of the opportunity, while the supporting cast divvies up the rest. Your hope is to draft Brady's LeBron/Irving, or at least nab the Kevin Love of the team for undervalued fantasy points.
With that understood, who are the players competing against each other in this offense?
Rob Gronkowski
Rob Gronkowski gets his. He's arguably the best tight end to play the position and has given Tom Brady consistent production when he's in the game. If there is a LeBron among Brady's receivers, it's Gronk. In his eight seasons with the Patriots, he has:
Five seasons (62.5-percent of his total seasons played) with 50-plus receptions
Eight seasons (100-percent) with 500-plus receiving yards (including four seasons of more than 1,000 yards)
Six seasons (75-percent) with at least five receiving touchdowns (including five with 10 or more touchdowns)
In short, Gronk gonna Gronk. He's Brady's best option in the offense and his most reliable red zone option. The only knock against him is his injury history. The tight end position is a very injury-prone one, and with the target share Gronkowski demands, he is at a higher risk to miss games. Since his third NFL season, he has missed 26/96 (27-percent) games. He's always an injury risk. But let's remember this basic rule: when he's on the field, Rob Gronowski demands Tom Brady's attention.
Running Backs: James White, Sony Michel, Rex Burkhead
Running backs in the Patriots offense have not historically had receiving production that has topped that of wide receivers. In Tom Brady's 2007-2017 split, he has supported a total of 92 receiving seasons with either 50-plus receptions, 500-plus receiving yards or five-plus touchdowns. Of those, only five have came from running backs. However the exception to this rule could be James White. He has topped 50 receptions twice, 500 receiving yards once and had a season with five receiving touchdowns. His season highs are 60 receptions, 551 yards and five receiving touchdowns. Not a large threat to the Patriots' top receivers, but he certainly can take the role of Brady's third or fourth passing option if Hogan or Jordan Matthews don't step up. Keep an eye on this as he operates in the short areas of the field, which could hamper a slot receiver's production.
There is also the addition of Sony Michel in the draft, who has three-down potential. And if anyone forgot, he was drafted in the first round. Cue collective analytic sighs. With his departure to the Tennessee Titans, Dion Lewis leaves a role for Michel to step into without having to cannibalize wide receiver production. Rex Burkhead remains an intriguing mystery in this offense. His short area agility/quickness and receiving ability leave room for the Patriots to utilize him.
Julian Edelman
Julian Edelman, post-Wes Welker, has also been one of the two kings in the Pats' offense. In four seasons from 2013-2016, this is his production:
Four seasons (100-percent) with 50-plus receptions, including three with 90-plus receptions. He's a target hog for Brady.
Four seasons (100-percent) with 500-plus receiving yards, including two with 1,000-plus yards and a third where he fell just short of 1,000 with 974
Two seasons (50-percent) with at least five receiving touchdowns
Since the departure of Welker, Edelman has taken over as the Patriots' best wide receiver to own in fantasy. However, there are serious questions surrounding Edelman for the 2018 season. He is 32 and coming off of a lost season due to a torn ACL. An older player with a recently reconstructed knee is a red flag. His explosion and athleticism is an unknown. And this is after his efficiency had already dipped in 2016. In 2016, Edelman had a -19.5 (No.94) Production Premium and a -31.7-percent (N0. 104) Target Premium. Even though he was still the apple of Tom Brady's eye in 2016 and made an incredible catch in the Super Bowl, he was not efficient. That inefficiency began at age 30, before he tore his ACL. And to top it all off, Edelman is currently appealing a four-game PED suspension. Things do not look good for him in 2018.
Chris Hogan
Even though the will of fantasy gamers has been strong, Chris Hogan has yet to break out. Hogan is a 99th-percentile SPARQ-x athlete. While he only had a 15.6-percent (14th-percentile) College Dominator, he also only played one year of wide receiver at the collegiate level after attending Penn State on a lacrosse scholarship. Nonetheless, he appeared to be close to a breakout in 2017, starting the year as one of Brady's top options.
Unfortunately, he missed time due to injury and provided only nine games of service. Extrapolating his receiving statistics to a full 16-game season would result in 105 targets, 60 receptions, 780 receiving yards and nine touchdowns. Not bad, but not great. It's more of a Brandon LaFell type of season. Though six seasons, Hogan has yet to top 61 targets, 41 receptions, 680 receiving yards or five receiving touchdowns. It's possible that he is simply the new Danny Amendola with a ceiling of LaFell. He's also inching closer to age 30.
The good news with Hogan is that he had a +4 (No. 44) Production Premium and a +7.6-percent (No. 40) Target Premium in 2017. He also had a +20.7 (No. 12) Production Premium and a +21.7-percent (No. 5) Target Premium in 2016.
Kenny Britt
Kenny Britt is one of the hardest receivers to analyze. In his first seven seasons, his bests were 90 targets, 48 receptions, 775 yards and nine touchdowns. His 775 receiving yards and nine receiving touchdowns came in his second season. Everyone projected a breakout, but it didn't happen until 2016, his eighth season. With the Los Angeles Rams, he garnered 111 targets, 68 receptions, 1,002 yards and five touchdowns. He then followed up his best season with his worst season. 12 games, 43 targets, 20 receptions, 256 yards and two touchdowns.
He is perplexing. Which Kenny Britt is the real one? Is he the LA Rams late-bloomer, the Cleveland wash-out, or the perennial 500-700 receiving yards option? Most likely he's just another replacement-level wide receiver who can get 70-plus targets on a team devoid of talent. The Patriots are not that team.
Malcolm Mitchell
Malcolm Mitchell is unfortunately ranked low on this list because of his medical history. He missed all of 2017 due to recurring knee issues, an injury that has plagued him since college. He tore his ACL in 2013, had another knee tear in 2014, a knee strain in 2016, and another knee tear in 2017, all on the right knee. To top it off, he still is not practicing in full. In mini-camp, he was only seen on the rehab field. Until he actually is getting playing time and proves his knee will not be a problem, he is only worth a roster spot in the deepest of dynasty leagues.
Jordan Matthews
Then there is Jordan Matthews, a player that has been summarily dismissed by fantasy gamers and the general football community. It was less than a year ago when seemingly everyone was talking about Matthews as one of the best slot receivers in the league. Through three seasons in the NFL, Matthews racked up 346 targets, 225 receptions, 2,673 yards and 20 touchdowns. He produced immediately in the NFL when most wide receivers can't. And as Matt Kelley has pointed out to this community time and time again, Matthews is one of the most prolific collegiate producers in history. His 48.3-percent (93rd-percentile) College Dominator Rating shows that. He has the most receptions and receiving yards in SEC history, as well as Vanderbilt's receiving touchdown record.
Matthews also has a 90th-percentile Speed Score, an 84th-percentile Catch Radius, a 91st-percentile SPARQ-x Score and a 100th-percentile Breakout Age. If none of this excites you, then you are on the wrong website. Matthews also has been efficient when called upon. He has had a positive Production Premium in three of his four seasons and a positive Target Premium in all four seasons. Matthews is, in the simplest of terms, good at football. He consistently shows it when he's on the field.
The best part about Jordan Matthews, though, is his role in the slot. Slot receivers in the Patriots offense have played a prominent role. From 2007-2017, Patriots wide receivers has 18 50-plus receptions seasons, 23 500-plus receiving yard seasons and 14 five-plus receiving touchdown seasons. Of those, Patriot slot receivers have accounted for 35 of 55 (64-percent) seasons. Wes Welker, Julian Edelman, Deion Branch and even Danny Amendola have all been effectively utilized by Tom Brady.
While fantasy gamers have enjoyed the production of Edelman from 2012-2016, he was no Welker. Welker dominated the offense. He was Brady's signature volume slot receiver. Through five seasons with Brady, Welker totaled 777 targets for 561 receptions, 6,294 receiving yards and 34 receiving touchdowns. He finished as a WR1 in four of those seasons and a WR2 in his lone "down" year.
---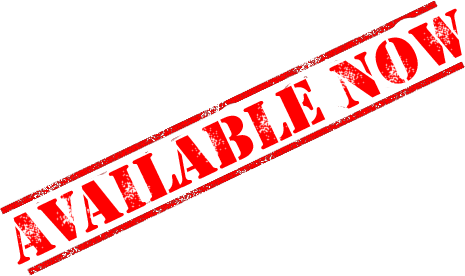 ---
The volume slot role is up for grabs in 2018 with Edelman coming back from injury. Matthews has the chance to take that opportunity. In his first three seasons (2014-2016), Matthews outpaced Randall Cobb, Jarvis Landry, Doug Baldwin and Larry Fitzgerald with 2,389 slot yards. Matthews has tremendous upside. He could finish the year as a WR1 if Edelman is old and broken. However, he could also finish the season in irrelevance. Edelman could remain Brady's first target and Hogan could build on his early 2017 chemistry. All that said, Matthews is going undrafted in redraft, WR69 in best ball leagues and he's a throw-in in dynasty trades. He's basically free of charge. Pick him up for nothing and hope for everything.
Conclusion
The best bets you have for capturing the most production out of the Patriots receiving corps is by either acquiring Rob Gronkowski in the early rounds, acquiring James White in a zero-RB approach or drafting two of their wide receivers. If you opt for the latter, follow this pattern: Pick one of Chris Hogan or Julian Edelman. Both are being drafted in the sixth rounds of 12-team PPR leagues. Then, draft Jordan Matthews with your last pick. This maximizes your upside. One of those three will be Tom Brady's go-to wide receiver, so strive to give yourself two out of three chances to get that production. You might just wind up with a WR1 from a sixth round pick or a final round flier.