We continue to rock and roll during the fantasy football offseason as we digest dynasty content. Last time, we analyzed several dynasty sell-high candidates at running back. This week, we're looking at sell-high candidates at the wide receiver position. Generally speaking, we want a solid core of wide receivers in dynasty leagues. However, it's a good idea to assess and evaluate a certain player's value during the offseason. Make sure to check out the Dynasty Deluxe Rankings – a wonderful resource. There's even a sweet trade analyzer with rankings for Superflex and Tight End Premium leagues. Straight fire.
Adam Thielen, Minnesota Vikings
With no Stefon Diggs, Adam Thielen projected to be Minnesota's WR1. However, after a brief slow start to the 2020 season, rookie Justin Jefferson came knocking on the door. Keep in mind, Thielen signed a four-year contract extension in 2019, but he's a bit of an older receiver at 30.5 years old. He received a healthy amount of opportunities, yet he relied heavily on efficiency in 2020.
Thielen earned 108 (No. 27 among qualified wide receivers) Targets and a 24.4-percent (No. 16) Target Share, with 1,291 (No. 21) Air Yards and a 35.3-percent (No. 11) Air Yards Share. Not bad right? Well, he barely ranked inside the top-24 with 74 (No. 23) Receptions and 925 (No. 24) Receiving Yards. However, he amassed 14 (No. 3) Total Touchdowns, good for an 18.2-percent (No. 4) Touchdown Rate. That's likely unsustainable year-over-year, and gives us an opportunity to place him on the trade block.
Let's briefly compare the first and second half of the season.
It's a tale of two halves with Thielen starting hot then tailing off, yet touchdowns kept his fantasy production afloat in the second half. On the flip side, Jefferson earned more opportunities and produced. One quick caveat – the passing attempts increased for Kirk Cousins in the second half. Cousins averaged 26.1 pass attempts from Week 1-9, then averaged 38.5 pass attempts from Week 10-17. Even if we toss out Week 17 since it's typically not fantasy-relevant, the opportunity and productivity metrics still hold strong.
Potential Trade Targets
We're not saying that Adam Thielen can't repeat his uber-efficient 2020 season since Kirk Cousins ranked highly in many of PlayerProfiler's efficiency metrics over the past two seasons. Cousins boasted a +16.9 (No. 7) Production Premium in 2019, following it up with a +16.7 (No. 5) mark in 2020. On our Dynasty Deluxe Rankings, Thielen ranks No. 108 overall in SuperFlex leagues between Brandin Cooks and Jalen Reagor. Put him on the trade block and use the Dynasty Deluxe as a guide. There's a possibility he could net you Cooks or Reagor-plus.
Odell Beckham, Cleveland Browns
Unfortunately, Odell Beckham suffered a torn ACL in Week 7, ending his 2020 season. During the first six weeks plus a portion of Week 7, Beckham earned 44 (No. 94) Targets, a 22.3-percent (No. 29) Target Share and 32.8-percent (No. 19) Air Yards Share. On the season, he recorded one monster performance with 38.4 (No. 1) Fantasy Points, bolstered by three total touchdowns. Meanwhile, he finished with single-digit fantasy points in three other weeks, not including Week 7 where he barely played. Recent reports indicate that he's on schedule to return in 2021. However, there's speculation that the Browns may look to trade him in the offseason.
All of that aside, the Browns offense under Kevin Stefanski leaned on the run game. That means slightly less passing volume and the need to rely on efficiency for Beckham, which isn't impossible given his talent. The Browns averaged 36.2 (No. 20) Team Pass Plays per Game in 2019 and 32.9 (No. 29) in 2020. Meanwhile, they established the run with 24.6 (No. 22) Team Run Plays per Game in 2019, which bumped up to 30.9 (No. 4) in 2020.
The run-heavy game plan boosted Baker Mayfield's efficiency from 2019 to 2020, evidenced by a 7.3 (No. 12) Adjusted Yards per Attempt average in 2020, up from 5.8 (No. 29) in 2019. Although it's possibly a coincidence or randomness, Mayfield's productivity and efficiency improved shortly after Beckham's injury. He either grasped the offense better or, maybe, didn't feel the need to force the ball to one player.
Potential Trade Targets
Based on name value, consider moving Odell Beckham as we inch closer to the start of training camp since his value should built up by that point, assuming there's no trade or he doesn't land on another weak offense. On PlayerProfiler's Dynasty Deluxe Rankings, Beckham ranks No. 102 overall in SuperFlex leagues near notable names such as Deebo Samuel, T.J. Hockenson, and Will Fuller. Given his name value and upside, there's a chance you could net one of those three mentioned plus another small piece. Keep in mind, don't sell just to make trades, but see if there's anyone in your league valuing him higher.
Mecole Hardman, Kansas City Chiefs
Over the past two seasons, people have overdrafted Mecole Hardman due to the speed and what-if factor. With his 4.33 (99th-percentile) 40-yard Dash time and 102.0 (74th-percentile) Speed Score, we're waiting for the opportunities to tick up. Sure his opportunities slightly increased from 2019 to 2020, but it still resulted in a mere 7.5 (No. 78) Fantasy Points per Game. He displayed elite efficiency in 2019 with his 13.1 (No. 1) Yards per Target and 2.77 (No. 1) Fantasy Points Per Target averages. With the increased opportunities, his efficiency slightly dipped down to 9.0 (No. 29) Yards per Target and 1.94 (No. 34) Fantasy Points per Target.
---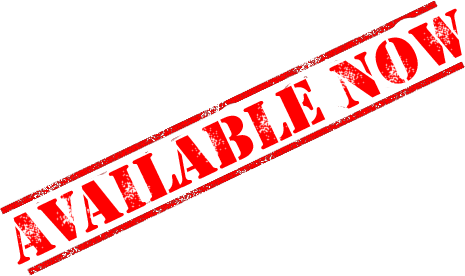 ---
Potential Trade Targets
With Sammy Watkins as an unrestricted free agent, is 2021 the year? Possibly, but Mecole Hardman doesn't inspire confidence outside of his breakaway speed and efficiency. At this point, the Chiefs offense runs through Travis Kelce and Tyreek Hill, followed by the running backs. Hardman appears to be more of a handcuff for Hill, but it's yet to be seen. He currently ranks at No. 147 on the Dynasty Deluxe Rankings near Darnell Mooney, Tony Pollard, Parris Campbell, and Irv Smith. See if anyone else is drawn to the speed and efficiency.
Robby Anderson, Carolina Panthers
Speedster Robby Anderson reunited with his college coach Matt Rhule and exploded through the first half of the 2020 season. Anderson earned 138 (No. 8) Targets and a 26.1-percent (No. 6) Target Share with 1,328 (No. 15) Air Yards and a 33.1-percent (No. 18) Air Yards Share. Yes, the season-long opportunities look great, but the opportunities and production slipped a bit in the second half outside of the equal target total. That likely indicates that he struggled a bit down the stretch with efficiency, while D.J. Moore and Curtis Samuel trended up.
The Panthers used Anderson in more of a possession-type role, evidenced by his 7.9 (No. 62) Yards Per Target and 9.6 (No. 64) Average Target Distance marks. He earned a healthy 22 (No. 12) Deep Targets, yet only scored three (No. 65) Total Touchdowns. Due to the lack of touchdowns, he only finished with a 13.8 (No. 30) Fantasy Points per Game despite hauling in 95 (No. 8) Receptions for 1,088 (No. 13) Receiving Yards. Regardless, his dynasty stock increased from 2019 to 2020 given his career-best season across the board.
Potential Trade Targets
Notching a career-best season after just passing the age apex makes Robby Anderson a prime dynasty sell-high candidate. Dangle his name out in the trade market and see who bites. He ranks No. 123 overall on the Dynasty Deluxe Rankings. Some notable names ranked nearby include Michael Gallup, Denzel Mims, Michael Pittman, and Corey Davis. If you have a rebuilding squad, move on from Anderson to one of the younger receivers in Gallup, Mims, and Pittman. Though Anderson could net you Pittman plus a tiny piece in return.