The offseason has finally come to an end. Instead of overreacting to every blurb and preseason snap, we can endlessly tinker with our redraft and DFS lineups. In this space each week, we will follow along with the key takeaways from the weekend's action and learn what decisions to make as we go forward. Whether that be sitting a star in a tough upcoming matchup, taking advantage of a DFS mispricing or going after a slumping player in dynasty. We'll keep it fun and actionable all season long, covering the Thursday and Sunday games while highlighting a focus point for MNF's matchup. Now, let's get down to it and see what the advanced stats, metrics and analytics told us about week one.
Lesson One (TNF): Keep the faith on Davante Adams
Although Green Bay and Chicago gave us our first taste of regular season action, the on-field product could've fooled anyone. Both offenses looked sloppy, especially the Bears and Mitchell Trubisky. Allen Robinson was the lone bright spot on an abysmal night for the Bears, reminding people that he is among the most QB-proof talents in football. The buy-low window on him is officially closed. The rest of the Bears passing game, especially Anthony Miller and Taylor Gabriel, looks to be on life support. Chalk it up to early season rust, but Trubisky looked as dazed and confused as ever. There isn't much evidence for a prolific passing game going forward.
The Packers, however, didn't look much better. The Bears' ferocious defensive line terrorized Aaron Rodgers all night. Even so, Jimmy Graham and Marquez Valdez-Scantling both had usable fantasy performances. Davante Adams had a rare dud after never scoring fewer than 16 PPR points in any game in 2018. Look for him to be more involved next week against Minnesota, where he logged lines of 8-64-1 and 5-69-1 last year.
Action: Buy Adams and David Montgomery in dynasty, and keep MVS in starting lineups as a flex option going forward.
Lesson Two: Regression? Patrick Mahomes is still matchup-proof
While TNF resembled a preseason game, Sunday brought the heat. The Jacksonville defense stifled Patrick Mahomes in their meeting last year. The reigning MVP showed no early season rust this time, carving up a top tier defense for 378 yards and three touchdowns. However, more surprisingly was Sammy Watkins being the main beneficiary of Mahomes' quick start. He gashed the Jags for a career day of eight catches for 198 yards and all three Mahomes touchdowns, proving he is more than a decoy in the Chiefs' aerial attack. Watkins matched his 2018 touchdown total three quarters into 2019.
Those numbers were inflated in part by Tyreek Hill's exit with a shoulder injury early on, and Hill is now expected to miss at least a couple of games. Watkins and Travis Kelce are the main pass catchers for the foreseeable future. We'll also see if Mecole Hardman (who played on 53-of-59 snaps, 22 in the slot) or even Demarcus Robinson step up in Hill's absence. These two players may be overlooked on waivers in a week where so many off-brand wide receivers had career days.
Action: Jam Watkins into redraft lineups each and every week. Smash the button on Mahomes and Kelce in Week 2 DFS regardless of price. Float an offer to the Hill owner. Check redraft waiver wires for Hardman and Robinson.
Lesson Three: Lamar Jackson is a confirmed league winner
Everyone expected Baltimore to crush the Dolphins on the first leg of the Miami's 2019 "Hi, We're Tanking" Tour. Not many expected Lamar Jackson to toss five touchdowns in this thrashing. He started the game 10 of 10 for 201 yards and four passing touchdowns. All that before he even attempted a rush. Yes this offensive explosion came against a team committed to landing the 1.01 in next year's NFL draft. Still, Jackson showed some touch and his receiving group looked sharp and lightning quick all day long.
It bodes well for Jackson's season-long outlook, silencing any stragglers in the "Jackson can't throw" camp. He has breathed life into a passing game that looked murky all offseason long. Marquise Brown, Mark Andrews, Miles Boykin and even Willie Snead joined in on the fun in the touchdown column this week. The Ravens host the Cardinals next week, another defense that will not be giving many offenses trouble this year. Andrews will be tough to turn away from in DFS against an Arizona team that let T.J. Hockenson rock them for 131 yards and a touchdown.
Action: Pick up the leftover pieces of the Ravens passing game off redraft waiver wires. Eat the likely chalk in GPP's with Jackson, Andrews and Brown. Speed kills.
Lesson Four: Cleveland's offensive line is their Achilles' heel
The offseason's most hyped team was brought back down to earth during a meeting with the Titans, a game many considered Cleveland smash spot and a foregone conclusion. Instead, the Tennessee defensive line tormented Baker Mayfield. It all came to a critical mass when the weakest link on the Cleveland offensive line, career bust Greg Robinson, was ejected after kicking a Titans player in the face. This offensive line issue poses a serious problem for a team with such high aspirations and many fantasy relevant players. Even so, Nick Chubb finished with 16 carries for 74 yards and Odell Beckham had seven catches for 71 yards. This on a day where even the mobile, creative Mayfield looked lost. He took three sacks in total and threw a handful of picks while on the comeback trail in the second half.
---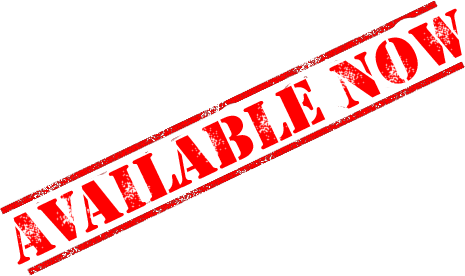 ---
Next week, Cleveland takes on an opportunistic Jets defense that troubled Josh Allen all day in Week 1. After such a crushing defeat by Tennessee, it may be time to temper those Super Bowl-winning expectations. The pressure is on for the Browns to get this offensive line in order, or the Jets will send them to 0-2 in a heartbeat.
Action: Target the Browns players in dynasty leagues if owners are panicking. Take a long look at other options besides Jarvis Landry in redraft this week. Toss Baker and his pass catchers into DFS lineups in Week 2 as a truly contrarian play.
Lesson Five: Dalvin Cook is the real deal, with Top-3 upside
A quarterback stat line of 8-for-10, 98 yards and one passing touchdown would look disappointing for most, but it had to be the best thing Mike Zimmer saw all day. The Vikings rode Dalvin Cook for four quarters in a 28-12 lashing of the perennially-bad Falcons run defense. Cook rolled up 111 rushing yards and two touchdowns, looking healthy and explosive in an offense that is so clearly committed to him.
It wasn't as promising for Kirk Cousins and his pass catchers, but it's not yet time to throw dirt on their collective graves. Minnesota was up 21-0 on Atlanta in the blink of an eye. With Cook and Alexander Mattison running through Atlanta like Montezuma's Revenge on a group of clueless tourists, Cousins simply turned and handed the ball off all day long. They will not be in such favorable spots every week, and now is the time to strike on Vikings pass-catchers for the panicky owners in dynasty leagues. Don't let one bad day force you off Cousins, Thielen or Diggs (health pending) against the Packers in Week 2.
Action: Send out offers for the Vikings receivers in dynasty leagues. Dalvin Cook is a DFS lock while healthy.
Lesson Six: Jacoby Brissett and Marlon Mack will be fine
The Colts facing the Chargers on the road seemed like a Week 1 trap before Andrew Luck retired. But afterwards? Few picked the Colts to be competitive in this game, let alone pushing the Bolts to an overtime photo finish. All eyes were on Jacoby Brissett and the new-look offense. He delivered. Brissett was not the problem in this close loss, with defensive and special teams miscues neutering the comeback attempt. He and T.Y. Hilton connected for two clutch touchdowns. Marlon Mack steamrolled a formidable Chargers front seven, highlighted by a 63-yard mad dash to the end zone in the third quarter. Declaring the talented, explosive Mack dead after the Luck retirement was never sharp.
Things that haven't changed for Marlon Mack:

– 3-down potential as of late last season
– Top 5 Offensive Line ranking
– Offensive scheme
– Low competition for rushing
– Low competition for short yardage targets
– Underrated Defensive unit

— Fantasy Football King (@FFTheKing) August 26, 2019
With such an elite offensive line, Brissett, Mack, Hilton and Jack Doyle will continue to be usable fantasy options. This positive outlook comes after the Colts have faced their toughest defensive test for at least the next month. They take on the Titans, Falcons and Raiders next, all leading up to a Sunday night showdown with the Chiefs. Look for the team to continue to gel before then, and start Colts players with confidence.
Action: If Brissett somehow slipped through waivers in any league, blow FAAB budgets on him. Continue to trot out Brissett-Hilton stacks in DFS, as one or two long touchdowns can break the slate in your favor. Look for Deon Cain and Parris Campbell on waiver wires as well, with Devin Funchess expected to miss significant time with a collarbone injury.
Monday Night Homework: All eyes on workhorse running backs
Instead of writing up the 1,000th think piece this weekend about the Oakland Raiders, let's pivot to the other half of the MNF doubleheader. Shift the focus to a trio of running backs that are highly relevant to our fantasy teams. Alvin Kamara entered the season as a 1.01 candidate in seasonal leagues, and it's time to see what the Saints running game will look like without Mark Ingram. Latavius Murray enters the year penciled in as the Ingram replacement, but it will be telling to see how these two backs are deployed against J.J. Watt and friends on Monday night. Will Murray siphon away goal line work? Will Kamara be utilized as much as last year regardless? Let's watch closely.
On the other side, Duke Johnson looks locked in as Houston's workhorse back. The Texans did not bring in any running backs of consequence after losing Lamar Miller for the season, so it's time to see how much work the Texans will give Johnson both in the rushing and receiving game. Their receiving group is among the most explosive in the league. This cadre of burners should open lanes close to the line of scrimmage for Johnson on a team with no real receiving threat at tight end. Study Johnson's workload intently against a New Orleans team that Houston will likely have to pull out all the tricks to stop.