When David Johnson went down in Week 1 of the 2017 season, Kerwynn Williams became the hot waiver add. High priority waiver claims and countless FAAB dollars were spent on a player who delivered 4.2 (No. 78 among qualified running backs) fantasy points per game. More often than not, we tend to be wrong about how opportunity will be dispersed in these situations. Few times in a season does a player emerge that's truly worthy of a high priority pickup.
The league-winning move may be one that doesn't require any FAAB dollars to be spent. A key to winning consistently in fantasy football is using advanced stats and metrics to identify potential breakouts before they happen. Stashing players that would become hot adds with a big game before others have a chance to acquire them is a winning strategy in any format.
Last year, the Tomorrow's Newspaper series was able to highlight pre-breakout players such as Tre'Quan Smith, Jonnu Smith and, most notably, Damien Williams. Despite those success stories, pinpointing hits like that with any consistent success is inherently difficult. Entering any given week, these widely available players have enough obstacles to overcome on the path to consistent fantasy relevancy to keep the general public off of them. Still, there are enough players with upside worth stashing in advance of this week's kickoffs in case they hit big. 
Jacoby Brissett, QB, Colts
In two-QB or superflex leagues with FAAB budgets in play, Jacoby Brissett was likely already snagged by the player who drafted Andrew Luck. Those are the situations where it makes sense to break the bank early on. In more casual leagues, the new starting quarterback of the Indianapolis Colts went largely undrafted. Brissett isn't showing up on anybody's Week 1 streaming lists in a tough road matchup with a low Vegas-implied point total. Still, a top 10 positional finish against the Chargers isn't an inconceivable scenario.
---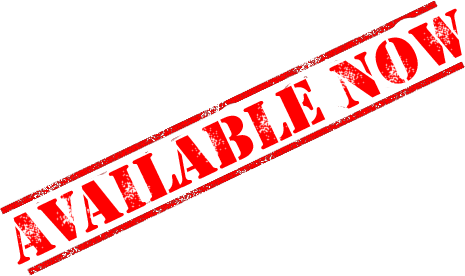 ---
Brissett has a much better team around him than he did in 2017 when he last started games. We can't forget that he was traded to the Colts eight days before that season began. That combined with suffering through 38 dropped passes makes his 13.5 (No. 24 among qualified quarterbacks) fantasy points per game all the more impressive. Much of that came from his hidden Konami Code appeal, with 64 (No. 5) carries and four (No. 6) rushing touchdowns. Now add a better offensive line, better receiving options outside of T.Y. Hilton and one of the league's better coaches in Frank Reich. Even if he has a subpar game against the Chargers this week, he should be stashed for upcoming contests against the Falcons and Raiders at home.
Dare Ogunbowale, RB, Bucs
Dare Ogunbowale became a popular late round flier as draft season dwindled down. Those who participated in early-summer drafts will be able to find him on waivers, as he generated zero buzz until early August. He's been singled out multiple times by Bruce Arians as a player who has been working his way up the ranks. His ascension to the third spot on the depth chart culminated in the release of Andre Ellington, which is a far bigger deal than it sounds like given his history with Arians.
Ogunbowale is already the best pass-catching running back on the Tampa Bay roster. Though he shared the backfield with Corey Clement in 2016, he caught 60 passes over his last two seasons at Wisconsin. This gives him an 11.9-percent (85th-percentile) College Target Share. Peyton Barber and Ronald Jones have a 9.5-percent College Target Share between them. On an offense that projects to pass as much and have as bad a run game as the Bucs, it makes sense to stash the one player with a true satellite back-plus profile.
Dontrell Hilliard, RB, Browns
Duke Johnson's departure from Cleveland opens up a massive early-season opportunity in the Browns backfield. Second year back Dontrell Hilliard is the player best suited to take advantage of the vacated work and Kareem Hunt's eight-game suspension. It's no coincidence that Hilliard was the one who soaked up the extra reps in OTAs with Johnson skipping out. The undrafted free agent from Tulane began to see more on-field action once Freddie Kitchens took over play calling duties in Week 9 of last season. He made enough noise during training camp to lead to speculation that he could make Johnson expendable — which turned out to be correct. Given speculation that Hunt could be traded before ever seeing the field, Hilliard may end up as more than an early-season depth play.
Hilliard combines 66th-percentile agility with well-above average pass catching acumen, evidenced by two college seasons with 20-plus receptions. He translated this ability to the pro level in his rookie year, catching nine of 10 targets for 105 yards. With Nick Chubb being an unknown as an NFL-level pass-catcher, Hilliard will produce fantasy-usable weeks in this Cleveland offense. His only competition for this early-season playing time is fellow second year UDFA D'Ernest Johnson. He showed similar pass-catching chops at USF but failed to break 1,000 rushing yards in any of his four seasons, which Hilliard accomplished in his senior year. While neither player has recorded a carry in the NFL, Hilliard is the player to bet on breaking out from a fantasy perspective.
Damion Willis, WR, Bengals
A final college season with 876 receiving yards and 10 touchdowns isn't a whole lot to write home about. It's much more impressive given the context of a Troy offense that failed to break 2,800 total passing yards and only threw for 25 touchdowns. Players like Damion Willis are the reason that College Dominator Rating exists. Though he played in the Sun Belt conference, he dominated it with a 42.1-percent, 85th-percentile mark in the metric.
6-3 small school wr with a great dominator and good speed score who apparently outplayed stanley morgan in camp and should get starter's snaps in week 1.

just another reason to lean rb in dynasty, especially rookie drafts… https://t.co/qvl17omAPf

— the podfather (@Fantasy_Mansion) August 26, 2019
With A.J. Green set to miss early season time, new faces need to step up to ease the burden on Tyler Boyd, Joe Mixon and company. Willis, an undrafted free agent, being named the starter in Green's place well in advance of final cuts is telling. Though best comparable to Underworld favorite Jake Kumerow from a measurables standpoint, Willis doesn't look like a player whose profile screams breakout. Otherwise he would be widely rostered. Still, a starting receiver on a team projected to be playing from behind in Week 1 is always worth monitoring. Last year at this time, a similar argument was made for stashing Boyd. That turned out pretty good, so there's a precedent for Willis to surprise fantasy gamers.
Rashard Higgins, WR, Browns
Rashard Higgins tested poorly as an athlete at the 2016 NFL Combine, which cratered his draft stock. A final season at Colorado State that saw his receiving yardage total drop by 689 and his touchdown total drop by nine didn't help matters. What a player does in their true sophomore season though is the best indicator of future success, as discussed constantly around here. A 96-catch, 1,750 yard sophomore year with 17 touchdowns wasn't enough to overshadow his poor athleticism. He fell to the fifth round of the 2016 NFL Draft.
#Browns QB Baker Mayfield & third WR Rashard Higgins showed great chemistry this preseason.

But their bond began manifesting last year when Higgins caught 33-of-43 Mayfield targets (77%) for 487 yards (14.8 YPR) & 4 TDs.

70% of Mayfield & Higgins' connections moved the chains.

— Evan Silva (@evansilva) September 3, 2019
Hollywood Higgins has seen his role and production increase in each season as a pro. His 92.9-percent (No. 5) True Catch Rate, +35.1 (No. 2) Production Premium and +31.7-percent (No. 10) Target Premium prove that he was already among the league's most efficient receivers. Now with Antonio Callaway suspended to start the year, Higgins will see his early-season role increase even more. This series constantly suggests stashing players on teams with offenses projected to see lots of volume. Talent plus opportunity plus situation equals stash this guy yesterday.
KeeSean Johnson, WR, Cardinals
Speaking of offenses projected to see lots of volume, we come to Arizona. Much has been made of the Air Raid and the impact it will have on these skill position players for fantasy purposes. We still have to figure out which of these players will be the best ones to take free stabs at before they can blow up and become hot waiver commodities. The clinical play would be to stash Michael Crabtree. Bench stashes are all about upside though, and KeeSean Johnson offers more of it.
While Andy Isabella is, and remains, an Underworld favorite, it's fair to speculate about how much of an early-season role he's going to have. Especially given the signing of Crabtree and Johnson's dominance of the preseason. Opportunity is king in fantasy football. The more opportunity that Johnson sees, the more likely he is to capitalize with a big week. Besides, it wasn't all that long ago that another unathletic, productive receiver in Anquan Boldin took advantage of the first career opportunity he was given in Arizona and parlayed it into a great career.