Entering Week 7, the Vikings, Dolphins, Colts, and Ravens are all on bye. That means fantasy football assets such as Dalvin Cook, Adam Thielen, Justin Jefferson, Myles Gaskin, DeVante Parker, Mike Gesicki, Jonathan Taylor, Trey Burton, Lamar Jackson, and Mark Andrews hit the bench.
While this is not a start/sit or sell high/buy low piece, we know that more than likely the biggest question you have on a given week is who to Flex. So each week, we provide you a handful of players to target specifically for the week at the position. With that said, we are forward-thinkers, so this list also includes names of players to stash while on bye. We also include a few players that have seen consistent opportunity but have yet to break out. Since we know your time is valuable, we do this all in 2-3 paragraphs. Remember: stats don't play favorites. If you're looking for more players, watch our weekly show Waiver Wired.
Last week, we suggested Travis Fulgham was a hot commodity, and that it was wheels up for Andy Dalton. As we proceed, it's safe to say trends are taking shape, so let's use PlayerProfiler's advanced stats, metrics, and analytics to unearth actionable, evidence-based takes for fantasy football.
Before we get started, below are key statistics to know while following along:
Route Participation  – How frequently a pass-catcher runs a route on his team's pass plays.
Target Rate – Targets Per Routes Run. How frequently a pass-catcher commands a target in context with his Route Participation mark.
Weighted Opportunities – Determines which backs receive the most meaningful touches.
Logan Thomas
The opportunity has always been there for Logan Thomas. The former quarterback has recorded a 92.5-percent (No. 4 among qualified tight ends) Snap Share, a 17.1-percent (No. 11) Target Share on a team averaging 40.3 (No. 7) Team Pass Plays Per Game, a 95.4-percent (No. 2) Route Participation mark, and a 17.3-percent (No. 68) Target Rate.
logan thomas looks like this year's darren waller.
*über athlete (played qb in college)
*excellent size-speed comps
*wide open tight end depth chart in washington
*no. 2 receiver chair up for grabs pic.twitter.com/BumNoSmH7t

— the podfather (@Fantasy_Mansion) September 4, 2020
With that said, the execution is nothing to write home about. Thomas has totaled 17 (No. 16) receptions, 148 (No. 26) receiving yards, two (No. 10) touchdowns, and a lowly 7.3 (No. 28) Fantasy Points Per Game thus far. What's changed? Well, Kyle Allen became the starting quarterback. The duo's first game together yielded one catch, but the following week, Thomas strung together a 3-42-1 receiving line on four targets. Adding Thomas is a bet on Allen to consistently target him with catchable passes. If you need a tight end, you can do worse than Thomas against the Cowboys. It helps that both team rank among the top-7 in Pace of Play.
Trey Burton
After spending the first three games of the season on IR, Trey Burton has quietly commanded at least five targets in the three games since. With the Colts on bye this week, Burton should still be available for the taking. His Snap Share in Week 4 was 49.3-percent, and that number has gradually increased in every game, climbing to 57.6-percent in Week 6 against the Bengals.
Since Burton is a low-cost acquisition, he's worth the gamble. Through three games, he's totaled 16 (No. 30) targets on 58 (No. 43) Routes Run, good for a 27.6-percent (No. 25) Target Rate. Last week added another dimension to Burton's game, as he was successfully used in the Green Zone, scoring on a one-yard rush and again on a 10-yard catch from Philip Rivers. While the Colts average 34.7 (No. 27) Team Pass Plays Per Game, the team ranks No. 16 in tight end targets. That isn't an elite allocation of targets to the position, but it's enough to keep Burton fantasy relevant if his usage remains comparable after his bye.
Adam Humphries
Switching gears to receivers, adding Adam Humphries is a play with an emphasis on the short-term. Remember, the rest-of-season, long-term view in fantasy football doesn't positively affect us if we're already out of playoff contention by the time it comes around. With Corey Davis on the COVID-19 Reserve List, Humphries managed a 55.9-percent Snap Share, six targets on 29 routes run (20.7-percent Target Rate), and a 6-64-1 receiving line.
This can all be moot if Davis has no setbacks after being reactivated, but we recommend waiting and seeing on Humphries just in case. He ranked as the No. 12 receiver in fantasy last week. With that said, Ryan Tannehill is averaging 35 pass attempts per game in his past three matchups, while the Steelers, Tennessee's next opponent, rank in the bottom-third in points allowed to receivers.
Demarcus Robinson
Like with Adam Humphries, Demarcus Robinson is a conditional play. Unlike Corey Davis though, Sammy Watkins, who Robinson replaced, is not likely to play. Many fantasy managers anticipated Mecole Hardman, the more dynamic player, to take the place of Watkins. Unfortunately for those budding scientists, Hardman has totaled a Snap Share over 60.0-percent only twice this season, maxing out at 34.7-percent with Watkins out in Week 6.
Robinson did his best Watkins impersonation against Buffalo, totaling a 97.2-percent Snap Share, six targets on 31 routes run (19.4-percent Target Rate), and a 5-69 receiving line. That was good for 11.9 (No. 31) fantasy points at the receiver position. That aligns perfectly with what we're trying to do, which is find Flex options. The matchup isn't the best, against a Broncos unit that stifled the Patriots aerial attack last week after a bye. With that said, Robinson is operating as the No. 2 receiver in the league's best offense. It's wheels up if Watkins is out.
James Washington
In Diontae Johnson's absence, James Washington basically ascended to full-time player status. He totaled a 68.3-percent Snap Share, seven targets on 23 routes run (30.4-percent Target Rate), and a 4-68-1 receiving line against the Browns. The production totaled 16.8 (No. 16) fantasy points. Johnson practiced in full on Wednesday and is on track to return in Week 7, but the Steelers square off against the Titans, a defense that has allowed the fourth-most points to receivers thus far.
It's important to note that Johnson and JuJu Smith-Schuster both have season-long Target Shares under 20.0-percent, and are within two percentage points of each other. This sheds light on the fact Smith-Schuster is not the target hog we expected him to be. For context, Smith-Schuster averaged 10.4 (No. 4) targets per game in his breakout 2018 season. Now, he averages a lowly 5.6 (No. 58) targets per game. That's actually less than Johnson's 6.5 (No. 39) clip and is on par with Washington's  5.2 (No. 63) mark.
Basically, there's already an opportunity for Washington if Johnson does suit up as expected, but any potential absence would opens the door for a higher ceiling. Smith-Schuster missed practice 0n Wednesday, so that's another situation to monitor.
Brandin Cooks and Randall Cobb
Rostered in just over 80-percent of ESPN leagues, Brandin Cooks is a player we recommend poaching from your leaguemates. After a slow start, Cooks has totaled 21 targets on 77 routes (27.3-percent Target Rate) over the past two games. The opportunity parlayed into 17 receptions for 229 yards. Cooks scored in each game as well, posting consecutive top-6 weekly finishes at his position.
Jordan Akins has been inactive the past two weeks, narrowing Houston's passing game tree. With that said, we project Cooks to average more than 5.25 targets per game, his average from Weeks 1-4, moving forward. He won't average 10.5 targets per game like he has over the past two, but Cooks appears to finally be healthy and acclimated into the Texans offense.
---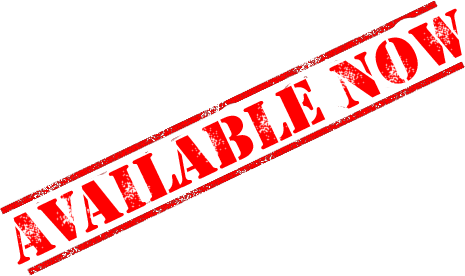 ---
The Texans average 36.7 (No. 15) Team Pass Plays Per Game, while Cooks' Air Yards Share is a healthy 23.3-percent (No. 49) of the offense's total. There's a decent opportunity, and he is getting his share of high-value reception looks. It's not a great fantasy matchup against the Packers this week, a defense allowing the seventh-fewest fantasy points to receivers, and then there's a bye. The Cooks owner may be open to trading him with this information at their disposal.
houston is actually doing a fantastic job getting their speed receivers in a position to win. check the slot snaps from sunday:

cobb: 22
cook: 10
fuller: 9
stills: 4

this is progress!

— the podfather (@Fantasy_Mansion) October 19, 2020
If you aren't able to finagle Cooks in your league, Randall Cobb is a speculative add. The Texans offense ranks No. 8 in DVOA, including No. 8 in pass DVOA. Cobb isn't as involved in the offense, averaging 4.7 (No. 76) targets per game, but a bet on Cobb is a bet on Deshaun Watson. If the Texans offense remains hot, Cobb is worth the bench spot through his bye. The Texans play the Jaguars in Week 9, one of the defenses Cobb has squared off against in the past two weeks. He totaled at least 10 fantasy points in each of the last two games, providing weekly finishes of WR43 and WR36, respectively.
Devin Duvernay
Since the Ravens are on bye, you can get away with stashing Devin Duvernay next week if he's not already rostered, but we want to make you aware of the receiver. As The Podfather suggests, the Ravens are phasing out incumbent No. 3 receiver Miles Boykin in favor of the rookie. Like with Donovan Peoples-Jones a few weeks ago, we always want to stash talented players on the bench when we can.
baltimore no. 3 wr watch

*duvernay: 51% route participation
*boykin: 35% route participation

mega-bust boykin officially getting phased out. pic.twitter.com/ZfLeDdjgIm

— the podfather (@Fantasy_Mansion) October 19, 2020
The Ravens average 30 (No. 32) Team Pass Plays Per Game and Duvernay is the No. 3 receiver. His 32.5-percent College Dominator Rating hovers around the almighty 35.0-percent mark PlayerProfiler looks for. Basically, Duvernay's college market share of his team's production is right below the elite mark suggesting he has the potential to be a team's No. 1 WR and/or a high caliber contributor. If his Snap Share continues to gradually increase, the Ravens may in fact pass more this season. It's a risk-free gamble worth taking in deeper leagues. Duvernay totaled a career-high 35.9-percent Snap Share last week, with 17 routes run and three targets. With a 3-31 receiving line, he made the most of the limited opportunity. We want more!
Corey Clement
Corey Clement is a desperation play in deep PPR leagues. In Week 1 with Miles Sanders out, Clement totaled eight touches in a game that Boston Scott, the Sanders replacement, missed time in. Scott totaled 11 touches though. As risky as Clement is as a dart throw, the matchup against the Giants is what draws us to him. The Giants allow the ninth-most fantasy points to backs thus far, while they specifically have allowed 37 receptions to the position. This includes a 4-25 receiving line to Antonio Gibson and a 6-43 receiving line to J.D. McKissic last week.
jason huntley and clement were both active in week 6, but scott got all the remaining rb touches in the 4th quarter.

sadly, less time to prepare for tnf likely means less huntley.

— the podfather (@Fantasy_Mansion) October 19, 2020
Look, we have Clement at the bottom for a reason, but with the information above, it's not that bad of a dart throw all things considered.
D'Andre Swift
Rounding out the list, D'Andre Swift is another trade target. If last week is an indication of things to come, it appears the Lions prioritized giving Swift more opportunity while on bye.
Whereas Swift totaled at least four targets in three of his first four games, he crossed the double-digit carry threshold for the first time last week. Although his Snap Share was only 37.1-percent, the encouraging sign is he out-touched Adrian Peterson 17-16. Swift's 17 touches parlayed into 123 scrimmage yards and two touchdowns. Because we don't expect Peterson to factor into the passing game – he has five receptions in five games – we are confidently projecting Swift as an RB2 rest of the season.
d'andre swift last 3 weeks

week 3
*opp share: 6.9%
*targets: 2
*touches: 1
*rz touches: 0
*fantasy pts: 2.9

week 4
*opp share: 30.3%
*targets: 4
*touches: 8
*rz touches: 2
*fantasy pts: 15.2

week 6
*opp share: 42.9%
*targets: 4
*touches: 17
*rz touches: 4
*fantasy pts: 27.3 pic.twitter.com/Uq4mKJveOM

— the podfather (@Fantasy_Mansion) October 19, 2020
Kerryon Jonson, meanwhile, is a pesky thorn to the side of Swift. He averages five (No. 59) carries per game, but the Lions average a healthy 27.6 (No. 16) Team Run Plays Per Game. The Lions can be in a position to salt away the game late in three of their next four, with matchups against the 1-5 Falcons, 1-5 Vikings, and the 1-5 Washington Football Team. We hope that if Swift's usage remains comparable in these matchups to what we saw against the Jaguars, and if he produces, the Lions coaches will have no choice but to increase his Snap Share rate – if that's not already in the cards.
Swift has a season-long 34.0-percent (No. 54) Snap Share, while he averages 1.50 (No. 6) Fantasy Points Per Opportunity. With that said, he has created 47.0 (No. 38) Weighted Opportunites. Basically, the passing role is enough to keep him fantasy relevant as is. However, if he starts totaling more carries, specifically Green Zone carries (he scored on two such touches last week), the ceiling is lifted like the roof at Arrowhead Stadium.
To have lineup-specific questions answered,