Last week, we suggested to stash Isaiah Ford in fantasy football for bye-week purposes, and that Chase Edmonds may be in line for more work. This week, we'll examine why Andy Dalton is a suitable Dak Prescott replacement. We'll examine why Travis Fulgham is a hot commodity as well. In addition, we'll address six other players' usage patterns we want to take advantage of. Stats don't play favorites. If you're looking for more players, you can frequent PlayerProfiler's weekly Waiver Wired show here.
As we proceed to Week 6, it's safe to say trends are taking shape, so let's use PlayerProfiler's advanced stats, metrics, and analytics to unearth actionable, evidence-based takes for fantasy football purposes.
Before we get started, below are key statistics to know while following along:
Route Participation – How frequently a pass-catcher runs a route on his team's pass plays.
Target Rate – Targets Per Routes Run. How frequently a pass-catcher commands a target in context with his Route Participation mark.
Weighted Opportunities – Determines which backs receive the most meaningful touches.
Andy Dalton
The Cowboys average 49.4 (No. 1) Team Pass Plays Per Game with a leaky defense. In fact, they've trailed in every game except their most recent entering the fourth quarter. That's good (or not so good) for a -7.91 (No. 29) Game Script mark, indicating they have to pass and score to keep up. Lastly, Dak Prescott's Supporting Cast Efficiency – now supporting Andy Dalton – is a sturdy +5.6 (No. 16), while he graded out with a 90.0 (No. 6) Protection Rate. Dallas won't sustain 49 pass attempts per game, but we expect the offense to remain inside the top-5 of attempts at the position. That's more than enough potential volume for Dalton.
in 2013, with aj green, marvin jones, tyler eifert, and giovani bernard in their prime, andy dalton was a top-5 fantasy quarterback posting:

*4300 passing yards
*180 rushing yards
*33 touchdowns pic.twitter.com/WmEWMBMMnZ

— the podfather (@Fantasy_Mansion) October 12, 2020
Prescott totaled 27 (No. 2 among qualified quarterbacks) Deep Ball Attempts attempts. The aggressive nature of the offensive scheme helped him record 1,856 (No. 1) passing yards, 1,689 (No. 5) Air Yards, nine (No. 9) passing touchdowns, and 26.1 (No. 4) Fantasy Points Per Game. Unless you think Dalton is completely washed, he will have plenty of top-15 finishes at his position in fantasy football. The Cardinals, Dallas' Week 6 opponent, just lost defensive centerpiece Chandler Jones to injury, so if you can't land Teddy Bridgewater or a comparable streamer, Dalton is worth the dart throw.
We suggest throwing a dart on Dalton over the likes of Baker Mayfield, Nick Foles, Daniel Jones, and Carson Wentz.
Travis Fulgham
Travis Fulgham's Week 4 box score didn't move the needle for fantasy managers because he totaled only three targets. A week later, that number jumped to 13 targets. He compiled a 10-152-1 receiving line against the Steelers, reaching the end zone for a second consecutive week. Then, there's this:
This morning on my @SiriusXMFantasy show, @caplannfl said on Travis Fulgham: "he'll be [the Eagles] starting x-receiver, the rest of the way." Obviously, Fulgham will have to keep playing good football to keep the job, but his fantasy arrowing is pointing straight up.

— Jeff Ratcliffe (@JeffRatcliffe) October 15, 2020
The Eagles want Fulgham involved. His Snap Share jumped to 86.5-percent in Week 5, his Routes Run jumped up from 13 to 34, and he ended the week with 31.2 (No. 2) fantasy points. It's in the realm of possibility that Fulgham is completely phased out, but with the Eagles averaging 43 (No. 4) Team Pass Plays Per Game, we are comfortable recommending him as a Flex.
Although the Eagles offense ranks No. 29 in DVOA, including No. 29 in pass DVOA, the unit performed well in Week 5 against the Steelers defense. It's a tough matchup in Week 6 against the Ravens, a unit that's allowed 70 receptions for 811 yards and only two touchdowns to wide receivers through five games.
That said, we suggest flexing Fulgham over the likes of  Marvin Jones, T.Y. Hilton, Preston Williams, and N'Keal Harry.
Teddy Bridgewater
Teddy Bridgewater's Week 6 matchup against the Bears isn't great. Chicago's defense ranks No. 5 in DVOA, including No. 6 in pass DVOA. Quarterbacks have managed 1,219 passing yards (243.8 per game) and only four touchdowns in the air through five games against the unit. No signal-caller threw for multiple touchdowns against the Bears defense in that span. Still, Bridgewater is rolling, throwing for at least 275 yards and two touchdowns in consecutive games entering Week 6. He's a great long-term replacement for the Dak Prescott owner. After this week, Bridgewater draws matchups against the Falcons and Chiefs over the next three weeks.
Although the Panthers average 37.2 (No. 18) Team Pass Plays Per Game, Bridgewater has attempted 178 (No. 11) passes. Staying true to form, he's averaging 6.7 (No. 29) Air Yards Per Attempt and Carolina's Game Script differential sits at -0.49 (No. 18). This means they've been competitive. Ranking No. 11 in pass attempts and with 1,461 (No. 6) passing yards, Bridgewater may be due for slight positive touchdown regression. He's thrown only six (No. 22) touchdown passes thus far. The Panthers offense sit No. 9 in DVOA, including No. 10 in pass DVOA, highlighting Bridgewater's touchdown misfortune.
Chase Claypool
Chase Claypool is the real deal. After showing flashes of brilliance in limited playing time over the first three games of the season, Claypool exploded after his team's bye. He paced all receivers with 42.6 fantasy points. Week 5 marked the second time he logged a full-time Snap Share, playing on 72.7-percent of the snaps. Though each instance was because of injury to Diontae Johnson. While Johnson's status for Week 6 is unclear, Claypool is worthy of Flex consideration regardless after his Week 5 performance. His 11 targets on 24 routes run in Week 5 amounted to a 45.8-percent Target Rate. That's not sustainable, but he's either due to run more routes because of injury, or his rate will tail off but remain relatively high.
The Steelers want Claypool involved. It's just a matter of how much they can right now, assuming Johnson is healthy. It's important to note that his season-long Average Target Distance sits at 13.4 (No. 23), while Johnson has a 9.2 (No. 68) mark. Claypool is running routes further down the field in a presumed different role than Johnson, whose absence vacates 6.5 targets on average. Because he's been a part-time player, his season-long Target Share looks much worse than his Target Rate and Target Share, which are both great for a part-time player.
We suggest starting Claypool over the likes of Marvin Jones, T.Y. Hilton, Preston Williams, and N'Keal Harry in Week 6.
Justin Jackson
With Justin Jackson on bye this week, it's the optimal time to inquire about his services in your leagues. In Austin Ekeler's first game out, Jackson managed a 57.6-percent Snap Share, 20 touches for 94 scrimmage yards, and a 40-percent Target Rate – meaning he drew a target on almost every other route run. The opportunity parlayed into 14.4 (No. 22) fantasy points in Week 5 against the Saints. Jackson may not be relevant in three weeks. but he can contribute to your starting lineup in Week 7 if he can be had at a fair price. It's worth speculating. The Chargers average 32.2 (No. 5) Team Run Plays Per Game.
Myles Gaskin
With Jordan Howard inactive as a healthy scratch, Gaskin eclipsed 20 touches Week 5 against the 49ers. Myles Gaskin parlayed the opportunity – 16 carries, five receptions – into 20.1 (No. 8) fantasy points. It remains to be seen if Howard will remain inactive. Gaskin logged consecutive top-24 finishes at his position prior to Week 5, and he's remained in the Flex conversation every week. He has not finished lower than No. 35 at his position on a given week through five games. Gaskin is a trade target with a floor of 9.2 fantasy points through five games, with potential room for upside. If Gaskins retains heavy Green Zone usage – he had five such touches in Week 5 – we are looking at a potential high-end RB2 that's valued as a Flex at the moment.
---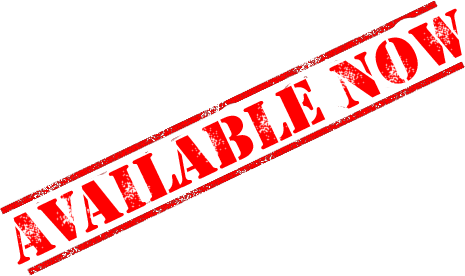 ---
The Dolphins offense rank No. 11 in pass DVOA. That's great for Gaskin, a back with 25 (No. 5) targets, 23 (No. 4) receptions, and 147 (No. 6) receiving yards. That and his 14.9 (No. 6) Target Share helps him average 13.7 (No. 23) Fantasy Points Per Game. We'd love to see Gaskin sustain Green Zone usage since he's operating so close to the area of the field. In fact, he has 22 (No. 3) Red Zone Touches thus far. Some of these touches occurred from within 10 yards out.
Gaskin's 64.2-percent (No. 15) Snap Share, 61.4-percent (No. 18) Opportunity Share on a Dolphins team averaging 28.0 (No. 13) Team Run Plays Per Game, and 77.7 (No. 10) Weighted Opportunities suggest that he's only missing the elite scoring opportunity. The calculated risk is worth trading for.
That said, we suggest starting Gaskin in Week 6 over the likes of Todd Gurley, Kenyan Drake, Ronald Jones, and Phillip Lindsay.
Justin Herbert
Underestimated during the draft process, Justin Herbert has overproduced since becoming the starter for the Chargers. Although the offense rank No. 21 in DVOA, the aerial attack ranks No. 8 in pass DVOA. In fact, Herbert's averaging 21.8 (No. 9) Fantasy Points Per Game, 8.3 (No. 13) Air Yards Per Attempt (indicating a decisiveness to take risks downfield), and he's thrown nine (No. 9) touchdowns even though he didn't start Week 1. Herbert has attempted at least 30 passes in every start except one. Though he hasn't provided much with his legs yet.
All told, Herbert's a player on the ascension that we can stash during his bye before he completely breaks out. We are under the assumption he already has, so we don't mind holding him through his bye. With a 53.5-percent (No. 7) Pressured Completion Percentage and 15 (No. 1) Money Throws, Herbert's demonstrated a veteran-esque poise through four starts. His ceiling in fantasy football is right below the elite signal-callers that average 30-plus Fantasy Points Per Game.
Mike Davis
Since entering the starting lineup Week 3, Mike Davis has totaled three consecutive top-10 weekly finishes at his position. Davis has totaled at least five receptions, 90 scrimmage yards, and a touchdown in every start. His 33 (No. 2) targets on 93 (No. 12) Routes Run are good for a 35.4-percent Target Rate, while he has totaled at least 73-percent of the offensive snaps in each contest, indicating he's a full-time player.
Although Christian McCaffrey is likely back within the next three weeks, Davis possesses carry-your-team-to-a-win upside so long as McCaffrey is out. His Opportunity Share – he didn't start Week 1 – sits at 65.3-percent (No. 14) on a Panthers team averaging 27.4 (No. 15) Team Run Plays Per Game. He has 33 (No. 2) targets and has created 79.4 (No.8) Weighted Opportunities. The opportunity has helped him average 22.6 (No. 4) Fantasy Points Per Game to this point in the season. His 33 targets and 23.7-percent (No. 2) Target Share has produced 206 (No. 2) receiving yards and 30 (No. 2) receptions.
If you need a win this week, we suggest attempting to acquire Davis since McCaffrey is due back soon. The Davis owner, unless it is the McCaffrey owner, may be willing to execute a trade thinking they are "getting over." In reality, since there are 13 matchups in fantasy football, each weekly matchup is important. The rest of the season, a long-term view many redraft players have, doesn't matter if you sacrifice wins early in the season. Basically, you have to stay afloat early and mid-season for the long-term, rest-of-season view to positively impact you. Davis is a clear-cut RB1 so long as he's the starter.
Revisiting Chase Edmonds, Isaiah Ford
Chase Edmonds totaled a season-high 35.8-percent Snap Share in Week 5 against the Jets. He tied a season-high with six targets on 15 routes run, good for a 40-percent Target Rate. The opportunity – three carries and six targets – parlayed into five receptions, 92 scrimmage yards, and a touchdown. Edmonds totaled 20.2 (No. 7) fantasy points. Kenyan Drake secured his lone target on 16 routes run, but he out-carried Edmonds 16-3. Drake commanded all three of the Arizona's Green Zone rushes and totaled an 86.7-percent Snap Share.
Isaiah Ford, on the other hand, was a Week 5 dud. He failed to command five-plus targets, which he's scored at least eight Fantasy Points per Game on. That said, Ford totaled a 39.3-percent Snap Share, two targets on 20 routes run, and two receptions for 23 yards. It appears, through five games of data, that Ford and Preston Williams will alternate fantasy-relevant weeks.