Last week, we suggested to fire up David Montgomery in fantasy football, and that Joe Mixon may be in line for a breakthrough game. This week, we'll examine why Isaiah Ford is a reliable bye-week replacement option, why you may want to stash Gus Edwards, and we tap into dynasty league strategy with another sneaky stash. If you're looking for more players to potentially add, you can frequent PlayerProfiler's weekly Waiver Wired show here.
As we proceed to Week 5, it's safe to say trends are taking shape, so let's use PlayerProfiler's advanced stats, metrics, and analytics to unearth actionable, evidence-based takes.
Before we get started, below are key statistics to know while following along:
Route Participation – How frequently a pass-catcher runs a route on his team's pass plays.
Target Rate – Targets Per Routes Run. How frequently a pass-catcher commands a target in context with his Route Participation mark. We believe a rate of 25.0 to 30.0-percent may be able to withstand a low Route Participation mark hovering around 65.0 to 70.0-percent.
Weighted Opportunities – Determines which backs receive the most meaningful touches.
Isaiah Ford
Isaiah Ford isn't coming off a strong Week 4 box score, but that's why he should be available for the taking prior to Week 5. Against the Seahawks, Ford totaled his second-highest Snap Share, playing on 67.2-percent of offensive snaps. That said, he commanded 10 (No. 2 among Dolphins pass-catchers) targets, but converted his opportunity into a 4-48 receiving line. He drew 93 Air Yards as well.
Speaking candidly, there isn't a singular thing that Ford does great, per se. However, with bye weeks here, he's a viable bye-week replacement with a floor. He has a 91.4-percent (No. 2) Slot Rate, an 8.1 (No. 85) Average Target Distance, and zero (No. 119) Deep Targets for the Dolphins thus far. This indicates he has a semblance of a floor, with the majority of his targets occurring near the line of scrimmage. Whereas Ford has scored at least eight points in games where he's drawn five-plus targets, his upside is capped. The Dolphins average 37.0 (No. 20) Team Pass Plays Per Game, which isn't voluminous. His 17.7-percent (No. 40) Target Share isn't dominating, and neither is his 9.8-percent (No. 79) Target Rate. His Route Participation mark sits at 88.7-percent (No. 45) as well.
coming off a 10-target game on 45 routes run (he commanded 9 targets on 38 routes in week 2), how many times does isaiah ford have to out-produce preston williams before he's taken seriously? pic.twitter.com/qLarAKr1Jv

— the podfather (@Fantasy_Mansion) October 6, 2020
Ford averages 7.5 (No. 77) Fantasy Points Per Game on a Dolphins team ranking No. 22 in Football Outsiders' passing offense DVOA, No. 14 in yards per drive, and No. 12 in drive success rate. His next opponent is the 49ers, a unit that's allowed 55 receptions for 843 yards and four touchdowns to receivers through four games.
Gus Edwards
Gus Edwards is a speculative add as opposed to a Week 5 plug-and-play option. With that said, if an unfortunate injury were to befall Mark Ingram or J.K. Dobbins, Edwards' value would skyrocket. His Snap Share plateaued around 25.0-percent for the first three games of the season, but rose to 40.0-percent in Week 4. Whereas he isn't fantasy relevant right now, he sits at a 29.7-percent (No. 49) Opportunity Share, while he's recorded 16.2 (No. 66) Weighted Opportunites. Again, this is a speculative add for the third back on a Ravens team averaging 30.0 (No. 7) Team Run Plays Per Game. With a 10.2 (No. 8) EPA mark, 5.9 (No. 2) True Yards Per Carry, and a maybe-not-sustainable-but-great 6.2 (No. 8) Yards Per Touch, Edwards has proven that he just needs more work.
---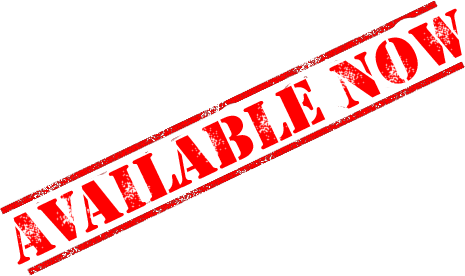 ---
The Ravens rank No. 4 in Football Outsiders' rushing offense DVOA, indicating a friendly environment for Edwards to enter if he gets the opportunity.
Chase Edmonds
Kenyan Drake has dominated the opportunity in the Arizona backfield, recording a 68.6-percent (No. 13) Opportunity Share to a 31.4-percent (No. 45) mark for Chase Edmonds. However, Edmonds has totaled 36.3 (No. 38) Weighted Opportunities to 48.1 (No. 23) for Drake. Basically, Edmonds' touches are limited, but of the high value variety. In fact, his 17 (No. 11) targets are more than triple the five (No. 58) that Drake has managed. This stat has allowed Edmonds to create 1.16 (No. 24) Fantasy Points Per Opportunity, while Drake has labored through four games – creating 0.53 (No. 101) Fantasy Points Per Opportunity. With Drake on a one-year contract, it's not out of the realm of possibility for the Cardinals to phase him out of the offense down the stretch if his ineffectiveness continues.
kenyan drake weekly fantasy output (72 touches):
wk 1: 14.5
wk 2: 11.5
wk 3: 8.9
wk 4: 3.5

chase edmonds (29 touches):
wk 1: 13.5
wk 2: 4.3
wk 3: 5.4
wk 4: 15.0 pic.twitter.com/dCWGcJ0Mzd

— the podfather (@Fantasy_Mansion) October 5, 2020
While the Cardinals average 29.5 (No. 10) Team Run Plays Per Game, Drake's efficiency numbers are nothing to write home about. He's averaging 9.6 (No. 37) Fantasy Points Per Game, 3.8 (No. 46) True Yards Per Carry, and 3.8 (No. 51) Yards Per Touch, with 58 (No. 30) Yards Created. Edmonds, meanwhile, hasn't been much better than Drake from an efficiency standpoint, but his numbers will change – for better or worse – if given a heavy workload. The Cardinals rank No. 14 in Football Outsiders' rushing offense DVOA, which isn't elite but a tier below.
Tampa Bay Tight End Room
Before being placed on season-ending IR, O.J. Howard's season-long opportunity totals through four games were the following: a 46.7-percent (No. 50) Snap Share, 38.1-percent (No. 35) Route Participation mark, 12.7-percent (No. 25) Target Share, 32.2-percent (No. 11) Target Rate, an 18.7-percent (No. 9) Air Yards Share, and a 13.3 (No. 1) Average Target Distance mark.
Basically, Howard was not a full-time player, but when he was on the field running a route, there was a huge chance he was getting the ball. For context, alpha receiver DeAndre Hopkins has a 29.9-percent (No. 11) Target Rate. Howard being targeted at a high rate and commanding such a high Average Target Distance means he was targeted on routes further down the field than most tight ends. The deeper the throw – the higher risk of incompletion, we must acknowledge – the more fantasy points we can accrue.
In last night's game against Chicago, the first post-Howard game, Cameron Brate and Rob Gronkowski each drew six targets. While Gronk played more snaps than Brate and recorded eight more yards (52 to 44) on two fewer catches (3 to 5), it was Tanner Hudson who actually drew both of the tight end group's Deep Targets. Coming into this game, Gronk led the position with four deep looks. On paper, Brate is the safest play going forward due to his red zone presence and general efficiency, but it's possible all three of these players cancel each other out for fantasy purposes.
Donovan Peoples-Jones (Dynasty Stash)  
Donovan Peoples-Jones made his NFL debut Week 4, compiling a 39.4-percent Snap Share and running 11 routes. Although he failed to register a fantasy point in Week 4, The Podfather strongly encourages stashing Peoples-Jones in dynasty while you still have the chance.
donovan peoples-jones ran as the clear no. 3 wr for the browns on sunday: 11 routes (0 targets).

stash him now in dynasty. pic.twitter.com/Gw0LnvYX9o

— the podfather (@Fantasy_Mansion) October 5, 2020
The Browns average 30.5 (No. 30) Team Pass Plays Per Game, so Peoples-Jones' ceiling is capped as the No. 3 receiver in a low-volume pass offense. Still, we want to add talented players to our bench any time we get the chance.
Olamide Zaccheaus
Lastly, with Julio Jones' Week 5 status in doubt, let's talk about Olamide Zaccheaus. Jones left Atlanta's Week 4 matchup early, only running 11 routes. If he sits this week, Zaccheaus is clearly running ahead of Christian Blake. Zaccheaus has logged consecutive games with a full-time Snap Share of 70.0-percent or higher. In that span, he has totaled 15 targets on 65 routes, good for a 23.0-percent Target Rate. The opportunities have totaled 12 receptions for 127 receiving yards, with 169 Air Yards and an average of 12.35 Fantasy Points Per Game.
atlanta week 4 wr usage breakout:

*olamide zaccheaus: 33 routes, 9 tgts
*russell gage: 32 routes, 3 tgts
*calvin ridley: 28 routes, 5 tgts
*christian blake: 13 routes, 5 tgts
*julio jones: 11 routes, 4 tgts

— the podfather (@Fantasy_Mansion) October 6, 2020
Playing on an offense averaging 44.2 (No. 3) Team Pass Plays Per Game, and with a respectable 11.1 (No. 49) Average Target Distance, it's not out of the realm of possibility for Zaccheaus to start converting his opportunities into touchdowns. If Jones is ruled out, it's Calvin Ridley taking on the opposing defense's No. 1 corner. That alone opens up softer coverage and potential spots in the defense for Zaccheaus, who has logged 41 (No. 66) Yards After Catch thus far, to exploit.