With the 2020 NFL Draft in the rearview mirror, it's time to begin analyzing how each team fared. Let's use PlayerProfiler's advanced stats and metrics to help us grade each of the draft's first round selections.
1) Bengals – QB Joe Burrow (Grade: A)
After a historic season which saw Joe Burrow win the Heisman Trophy after throwing 60 touchdowns and posting a 94.9 (99th-percentile among qualified quarterbacks) QBR, this was truly the only viable selection for the Bengals with the No. 1 pick.
The only question marks surrounding Burrow are his advanced age and his underwhelming production prior to 2019. Regardless, he will supplant Andy Dalton as the starting quarterback for the Bengals. This move will elevate the offense and do wonders for Tyler Boyd and A.J. Green.
2) Washington – EDGE Chase Young (Grade: A-)
Washington decided to stay put at No. 2 and go with the best player available in Chase Young. Despite rampant rumors of a trade down and suggestions from some in the media to draft a quarterback to supplant Dwayne Haskins, Washington went with a prospect who is as can't miss as they come. Young was dominant in college, routinely drawing double teams yet still finding ways to wreak havoc on opposing offenses. Far and away the best EDGE prospect in the class, he'll have a similar impact in the NFL.
3) Lions – CB Jeff Okudah (Grade: A-)
Detroit joined Cincinnati and Washington in taking the best player available. Jeff Okudah is a hyper-athletic, uber-talented cornerback with impressive production in college. He has the physical traits and size to seamlessly replace Darius Slay, evidenced by his Best Comparable Player being Jalen Ramsey.
Detroit couldn't find a trade partner, which is the one downside to selecting Okudah with the No. 3 pick. He would have likely been available at No. 5 or No. 6 had the Dolphins or Chargers deemed it necessary to trade up for Tua Tagovailoa or Justin Herbert. A hypothetical trade would have netted the Lions an additional mid-round pick. Still, it's hard to fault the organization if there were no suitable offers on the table.
4) Giants – OL Andrew Thomas (Grade: B)
Giants General Manager Dave Gettleman opted for a safe pick at No. 4 in Andrew Thomas, Jake Fromm's blindside protector for two seasons at Georgia. While not the best athlete among the tackles in this class, his strong performance over the past two seasons rivals anyone's. Per Pro Football Focus, Thomas allowed 37 pressures across 1,075 pass blocking snaps. The previously hapless offensive line of the Giants got a much needed upgrade in Thomas. He will step in at right tackle and provide Pro Bowl-caliber protection for sophomore quarterback Daniel Jones.
5) Dolphins – QB Tua Tagovailoa (Grade: A)
The undisputed No. 1 quarterback prospect coming into the 2019 season, Tua Tagovailoa had to wait until the No. 5 selection to hear his name called. The combination of Joe Burrow taking the college football world by storm and Tagovailoa's lengthy injury history is the basis for this minor slide. It remains to be seen if Tagovailoa will be ready to play in Week 1, whenever that may be. It's still worth noting that medical testing performed post-Combine has come back with sparkling results.
---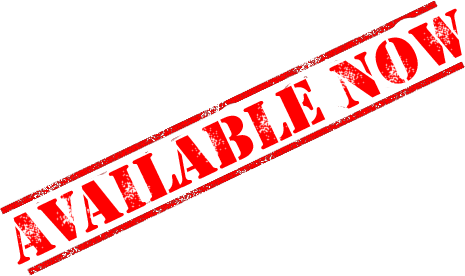 ---
When talking strictly about Tagovailoa's on-field ability, he is as talented a quarterback as you will find. He possesses the requisite arm strength needed to lead a modern-day vertical offense and combines that with pinpoint accuracy. His 94.8 (99th-percentile) College QBR trailed only Burrow among rookies. Unlike Burrow though, Tagovailoa has multiple seasons of proven production in the SEC under his belt. The receiving talent surrounding him in Miami will be a downgrade from what he was accustomed to at Alabama. Meaning he will need to get accustomed to throwing into tighter windows and making full-field reads. There is every reason to believe that the Dolphins have drafted their franchise quarterback, given he avoids further injury.
6) Chargers – QB Justin Herbert (Grade: B-) 
After moving on from franchise cornerstone Philip Rivers, the Chargers were always expected to select a quarterback at this spot. Los Angeles had to settle for the No. 3 quarterback off the board, which happened to be Justin Herbert. He possesses prototypical size for the position and had a decorated career at Oregon, throwing for 95 touchdowns and just 23 interceptions across four seasons. Herbert did all of this while maintaining an 8.9 (76th-percentile) College YPA and completing 64-percent of his passes. Despite these high marks and having a legitimate cannon for an arm, there are reservations about his ability to be an impactful starter early in his career.
Herbert missed a good amount of throws to open receivers within 10 yards of the line of scrimmage. Most concerning are the signs that he frequently underperformed his athleticism in college. He tested well at the Combine, recording a 123.6 (91st-percentile) Burst Score (91st-percentile) and a 99.5 (78th-percentile) SPARQ-x score. His upper-echelon athleticism didn't show itself often on the field, however, totaling 560 rushing yards in 43 starts. He was also an atrocious thrower of the football outside the pocket. Pro Football Focus credited Herbert with a 25-percent accuracy rating on plays where he scrambled, ranking No. 102 in college football. To put this in perspective, the two quarterbacks selected before Herbert put up marks of 61.1-percent and 66.7-percent, ranking No. 1 and No. 3. Herbert has much to improve in his game in order to ensure his physical traits translate to on-field production.
7) Panthers – DT Derrick Brown (Grade: D+)
Derrick Brown combined a lackluster 99.9 (34th-percentile) Burst Score and a bad 13.01 (6th-percentile) Agility Score) with average production at Auburn on his way to becoming the No. 7 pick of the draft. Defensive tackle was a top position of need for Carolina. They were consistently embarrassed and thoroughly outmatched by opposing rushing attacks in 2019. Though for a rebuilding franchise, drafting a nose tackle in the Top 10 won't significantly improve their outlook in the short or long term. Brown should be good at what he will be asked to do, and Carolina's run defense will improve in 2020. He's still more of a luxury pick who won't be able to move the needle in either direction.
8) Cardinals – LB Isaiah Simmons (Grade: B+)
Arizona made free square defender Isaiah Simmons the No. 8 pick in the Draft. Hardly shocking for a team that values versatility and athleticism to the degree the innovative coaching staff in Arizona does. Simmons logged hundreds of snaps at several different positions, including safety, cornerback, and outside/inside linebacker. While it's safe to say he won't be playing much cornerback in the NFL, he should be an above-average defender of tight ends and wide receivers in the slot, given his absurd athletic testing at the Combine.
Simmons crushed the drills he participated in. His 4.39 (100th-percentile) 40-Yard Dash gives him a 128.2 (100th-percentile) Speed Score. That's not to mention his 132.3 (96th-percentile) Burst Score. Simmons has a good chance to become the face of the Cardinals defense and will be deployed in several roles.
9) Jaguars – CB C.J. Henderson (Grade: B+)
Jacksonville desperately needed help in the secondary after moving on from franchise cornerstone cornerbacks Jalen Ramsey and A.J. Bouye. They got that help in C.J. Henderson. He's a perfect modern-day cornerback, blending freakish athleticism with impressive college production.
Henderson paced all rookie cornerbacks with a 4.39 (91st-percentile) 40-Yard Dash, which is even more impressive considering he's 6-1, 204-pounds. This combination of size and athleticism allows him to match up with any receiver anywhere on the field. He's not much of a tackler, meaning he isn't going to do much in stopping the run, but those are minor knocks on a polished pass defender who broke up 11 passes as a junior.
10) Browns – OL Jedrick Wills (Grade: B+)
Cleveland double-dipped in significant investments in the offensive line this offseason, signing former Tennessee Titans tackle Jack Conklin to a 3-year, $42 million contract and drafting Alabama offensive tackle Jedrick Wills with the No. 10 pick. His specialty is pass blocking, with Pro Football Focus crediting him with allowing just one sack in 929 pass-blocking snaps. Wills projects as an upgrade over Chris Hubbard in all phases. He played right tackle for Alabama, but should be expected to move over to left tackle for Cleveland considering Conklin has performed at an All-Pro level on the right side in the past.
The Browns certainly have a type along the offensive line, valuing athletes at the position more than other teams. Wills is an otherworldly athlete, combining a 95.9 (84th-percentile) Speed Score with a 115.2 (96th-percentile) Burst Score. Due to his physical traits and status as an elite pass-blocker, he has as much upside as any offensive lineman in the class.
11) Jets – OL Mekhi Becton (Grade: B+)
Speaking of otherworldly athletes, the 6-7, 364-pound Mekhi Becton parlayed being the biggest offensive lineman in the class with being the most athletic. Becton ran a 5.10 (77th-percentile) 40-Yard Dash which, taking his size into account, turns into a 107.6 (97th-percentile) Speed Score. He struggles at times in pass protection, which could lead to a slow start in his career. The Jets would've been better suited drafting a wide receiver with this pick and targeting offensive line help later. Losing Robby Anderson in free agency leaves New York banking on Jamison Crowder and newly-signed Breshad Perriman as their only legitimate threats at wideout heading into Sam Darnold's third season.
12) Raiders – WR Henry Ruggs (Grade: D+)
Stop me if you've heard this before: the Raiders targeted speed at wide receiver early in the draft. That's exactly what the newly-anointed Las Vegas Raiders did with the No. 12 pick, making Henry Ruggs the third player selected from Alabama and the first wide receiver off the board. Ruggs possesses game-breaking speed at a vital position of need for the Raiders. While it's noble that Gruden and company are trying to provide Derek Carr with a semblance of talent around him, Ruggs brings many analytical red flags to the table.
Ruggs never crested a College Dominator Rating above 20-percent, therefore rendering him without the minimum threshold of production that necessitates a true breakout season. He joined Cordarrelle Patterson as the only first round wide receivers since 2000 with no registered breakout season. When he did touch the ball, he was extremely efficient, evidenced by his 17.4 (83rd-percentile) College YPR and 75-percent Catch Rate over his final two seasons at Alabama. Las Vegas drafted Ruggs to be the guy, but should be viewed as a complimentary receiver at best.
13) Buccaneers: OL Tristan Wirfs (Grade: A)
It took 13 picks but there was finally a trade in the 2020 Draft. Tampa Bay moved up one spot to provide Tom Brady some protection on the right side. It came in the form of Iowa's Tristan Wirfs.
Like his fellow top-tier offensive line prospects, Wirfs an athletic freak. He owns the second-highest Burst Score and fifth-highest Speed Score among offensive lineman in the PlayerProfiler database. He will be a franchise cornerstone in Tampa Bay. It's hard to imagine this Bucs team that's suddenly stockpiled with talent missing the playoffs in 2020.
14) 49ers – DT Javon Kinlaw (Grade: C+)
Coming within one win of a championship in 2019, San Francisco could afford to make a luxury selection after trading DeForest Buckner for this pick. South Carolina's Javon Kinlaw figures to step in for Buckner right away and join a defensive line already consisting of Nick Bosa, Solomon Thomas, Arik Armstead, and Dee Ford. Unlike Derrick Brown, Kinlaw is a more refined pass-rusher and therefore more valuable in combating opposing passing attacks. He didn't have overwhelming college production, but was mighty disruptive and should play a role as a rotational defensive lineman.
15) Broncos – WR Jerry Jeudy (Grade: A)
Denver needed to accumulate offensive talent to play alongside Drew Lock, who looked competent enough in limited action as a rookie to give the front office confidence that he's the quarterback of the future. The draft board couldn't have set up better for the Broncos. They stayed put and landed a very good receiver in Alabama's Jerry Jeudy.
Despite playing alongside Henry Ruggs, Devonta Smith, and Jaylen Waddle, Jeudy drew a 25.1-percent (64th-percentile) Target Share. He's viewed as the most NFL-ready wide receiver in the class given the level of talent he routinely faced in the SEC combined with his impressive 19.4 (82nd-percentile) Breakout Age.
16) Falcons: CB A.J. Terrell (Grade: D+)
Clemson's A.J. Terrell became the first reach of the draft when Atlanta selected him No. 16 overall. He doesn't lack requisite size or athleticism, but he was extremely inconsistent in college. He broke up just three passes over each of the last two seasons and came up short in big moments. Simply put, he is a project at a position where being inconsistent will hurt an already lackluster Falcons defense. Despite lacking ball skills, Terrell does flash with the ball in his hands (26.7 INT return average), so it's possible Atlanta utilizes him in a special teams role.
17) Cowboys – WR CeeDee Lamb (Grade: A)
Already boasting a loaded receiver room which included Amari Cooper and Michael Gallup, the Cowboys opted to add another impressive talent in Oklahoma wide receiver CeeDee Lamb. The Dallas passing game was already effective with Dak Prescott at the helm. After losing Randall Cobb to free agency, they were thin beyond Cooper and Gallup.
There isn't a box Lamb doesn't check. He consistently wins up and down the field, is elite after the catch due to his tackle-breaking prowess, and owns a 19.4 (81st-percentile) Breakout Age. Despite his readiness to contribute immediately, it's tough to project Lamb having significant involvement in the passing game right away given Cooper and Gallup's strong footprints in the target totem pole.
18) Dolphins – OL Austin Jackson (Grade: C+)
Miami was supposedly interested in selecting a tackle in the Top 5 but settled for Austin Jackson, an uber-athletic, developmental tackle. The Dolphins had a hole at left tackle, Jackson's position at USC, so that's where he'll slot in. He has tremendous upside, but the selection marked the beginning of a new tier of offensive linemen below the Big Four of Andrew Thomas, Jedrick Wills, Mekhi Becton and Tristan Wirfs
19) Raiders – CB Damon Arnette (Grade: D)
This was an egregious reach by Las Vegas. It has little to do with Damon Arnette's playing ability and more to do with value or lack thereof. Arnette had a consensus ranking of No. 63 on The Athletic's Arif Hasan's Consensus Big Board, with reports suggesting he could have been had much later in the draft. The Raiders would have been well-served trading down and accumulating an extra Day 2 selection rather than reaching for a decent corner who isn't physically gifted compared to his peers.
Arnette opted to run the 40-Yard Dash and pass on the other drills at the Combine. A wise move, considering his first round selection in spite of his non-participation in these drills. Had he also posted a lower-percentile Burst Score/Agility Score, it would have only lowered his draft stock. Las Vegas exited the first round with two players playing positions of dire need, but time will tell if Arnette and/or Henry Ruggs will satisfy those needs. The odds are not on their side.
20) Jaguars – EDGE K'Lavon Chaisson (Grade: B-)
Jacksonville doubled down on upgrading their depleted defense in the first round by selecting LSU's K'Lavon Chaisson. This marks the second straight draft that the Jaguars opted to select a pass rusher in Round 1. Yannick Ngakoue figures to be on the way out of Jacksonville and All-Pro Calais Campbell was already lost to the Ravens in free agency, so pass rush help was needed.
Chaisson is the youngest player selected in the first round at 20 years old and doesn't turn 21 until July. This also means he has a ways to go in his development. When he won off the edge at LSU, it was because he utilized his absurd athleticism to practically run circles around inferior opposing tackles. When he was challenged at the point of attack, he struggled to shed blocks and pressure quarterbacks. He won't be facing many mediocre offensive tackles in the NFL, so he desperately needs to develop a more sound technique and come along quickly as a pass rusher. Or else he will be at risk of underperforming his athleticism at the next level.
21) Eagles – WR Jalen Reagor  (Grade: A-)
Sorely lacking speed on offense, Philadelphia found someone to supply it in Jalen Reagor. He endured a brutal 2019 season which was fueled by shoddy quarterback play, seeing him post career-worst marks in Catch Rate, College YPR and touchdowns. Despite this, the Eagles are betting on the 21-year old's talent and upside.
Reagor's junior season decline can be explained away by one metric. According to Pro Football Focus, only 31-percent of balls thrown his way were deemed catchable. He was a victim of his surrounding cast and little to nothing else. He truly looks like he will be a precocious talent in the NFL and you don't have to look beyond his 18.7 (95th-percentile) Breakout Age and 32.6-percent (93rd-percentile) College Target Share to see that.
22) Vikings – WR Justin Jefferson (Grade: A-)
What better way is there to ease the pain of dealing Stefon Diggs to Buffalo than to draft his replacement with the pick acquired in return? While undoubtedly a beneficiary of being tethered to No. 1 overall pick Joe Burrow, Justin Jefferson impressed enough in his sophomore 2018 season to inspire belief that he'll be an impact player at the next level. He gave us his best Michael Thomas impersonation in 2019, hauling in an obscene 91-percent of his 122 targets and turning them into 111 catches, 1,540 yards and 18 touchdowns.
Jefferson's role with Minnesota is yet to be determined, playing nearly exclusively in the slot in the LSU offense. That happens to be where Adam Thielen does a lot of his damage in Minnesota. It's likely that Thielen's time spent in the slot will decrease in order to maximize Jefferson's skillset. He stunned the football world at the Combine when he put up scores at or above the 80th-percentile in the 40-Yard Dash, Speed Score and Burst Score. Beyond recognizing that he was fortunate to catch passes from Burrow, it's tough to find any true concerns with Jefferson.
23) Chargers – LB Kenneth Murray (Grade: C) 
Los Angeles followed up their Justin Herbert selection by trading back into the first round and selecting Oklahoma LB Kenneth Murray. He is an absolute force as a run stopper, tallying 36.5 TFL and 325 total tackles in his 40 games at Oklahoma. The Chargers know what they are getting, which means they hopefully know his restrictions as a player in addition to his strengths. He should not be counted on to play on third downs early in his career given his lack of impact in pass coverage, but he has the physical traits to one day become capable in coverage.
Murray is a better athlete than the vast majority of tight ends he will be asked to match up against, as displayed by his 129.1 (92nd-percentile) Burst Score. The reason he is viewed as a project in this regard is because in three seasons at Oklahoma, he never came down with an interception and deflected just four passes. While he's sure to improve the Chargers run defense right away, there isn't much value in trading pick No. 37 and No. 71 to New England to get it done.
24) Saints – OL Cesar Ruiz (Grade: C+)
This was a puzzling selection for a team positioned near the top of the NFC with a 41-year-old quarterback in Drew Brees and a lack of weapons surrounding him. Cesar Ruiz is a fine center and a bully on the interior for Michigan. New Orleans, however, invested second round draft capital into Erik McCoy in 2019, signed left guard Andrus Peat to a five-year, $57.5 million contract in March, and got solid play from veteran right guard Larry Warford. Ruiz is a pick made with the front office's eyes set on the future, but more could have been done to help Brees and company in what will be his final hurrah in 2020.
25) 49ers – WR Brandon Aiyuk (Grade: C-)
In a vacuum, it's hard to view spending a first round pick on Brandon Aiyuk, a wide receiver who brings a 21.5 (26th-percentile) Breakout Age to the table, in a favorable light. However, if any team can get the most out of Aiyuk's RAC-oriented skillset, it would be San Francisco. He may not be ready to command the third-most targets on the 49ers behind George Kittle and Deebo Samuel, but he will be given every opportunity to do so.
It's worth noting that Aiyuk possesses a lot of the same traits as Samuel with the ball in his hands. Aiyuk will presumably spend more time in the slot though, with Samuel playing just 14.8-percent of his snaps there in 2019. San Francisco doubled down on an archetype they clearly value at the wide receiver position: players who create easy throws underneath for Jimmy Garoppolo.
26) Packers – QB Jordan Love (Grade: C) 
It is certainly ideal that a prospect of Jordan Love's developmental stature landed on a team like Green Bay that will allow him to sit on the bench and develop for two or three seasons. The team still would have been better served selecting a player to maximize the small remainder of a competitive window they have with Aaron Rodgers at the helm.
Love has enormous upside and can make every throw imaginable, but needs to completely revamp his skillset as it pertains to his ability to read the full field. He only managed a 59.8 (12th-percentile) College QBR and suffered a fairly significant drop-off in play from his sophomore to junior seasons. Love's proponents will draw this up to him having to learn a new offense and Utah State losing nine starters on offense from the previous year. Whatever the reason, Love has a lot to work on as he makes the transition to the NFL, but he couldn't have wound up in a better situation.
27) Seahawks – LB Jordyn Brooks (Grade: D-)
Seattle remained true to their #Brand in drafting an explosive off-ball linebacker at a draft position he belonged nowhere near. This was an absolutely puzzling pick with versatile chess piece Patrick Queen still available, but the Seahawks are best known for their 'unique' draft boards.
Brooks is coming off a season which saw him tally an intriguing 20 TFL along with 108 total tackles. Seattle must be confident that his prowess as a run defender will translate to the next level. He certainly has the speed to carve out a role, but a player of his stature could have been had on Day 2 or Day 3.
28) Ravens – LB Patrick Queen (Grade A-)
Home run. Patrick Queen was the best off-ball linebacker remaining, and arguably the best in the draft class depending on how one classifies Isaiah Simmons. Queen is stellar in coverage, a game-breaking athlete, and has plenty room to improve as a 20-year old. At 229-pounds, he's a bit undersized to be considered a capable defender in run defense at this early stage in his career, but his instincts are off the charts. He should be able to add some weight, given his youth. Queen was among the single biggest risers in the pre-draft process, fresh off being named defensive MVP in a National Championship victory over Clemson.
29) Titans – OL Isaiah Wilson (Grade: C)
Tennessee selected the second offensive tackle slotted in the tier below the Big Four in Georgia's Isaiah Wilson. He shouldn't be expected to contribute right away along the offensive line. He's a raw prospect from a pass blocking perspective, and posted a concerning 8.26-second 3-Cone Drill at the Combine. Per Pro Football Focus' Mike Renner, Wilson is the first player, regardless of position, to be drafted in the first round despite a 3-cone time of 8-plus seconds.
30) Dolphins – CB Noah Igbinoghene (Grade: B)
Noah Igbinoghene is the NFL's perfect modern-day slot corner, possessing the physical tools and an impressive collegiate track record at Auburn to convince Miami to pair him with a suddenly lethal cornerback duo of Xavien Howard and Byron Jones. Igbinoghene doesn't turn 21 until the final week of November, so there's sure to be some hills and valleys along his development. This pick by Miami filled a need, with the team being thin at defensive back behind Howard and Jones.
31) Vikings – CB Jeff Gladney (Grade: B+)
Following up their necessary selection of Justin Jefferson, the Vikings drafted a defensive back in Jeff Gladney, who has an advanced ability to play press-man coverage. Minnesota nailed their first round picks, prioritizing players at positions that win games in today's NFL, and filling two needs in the process. Gladney was ultra-disruptive over his final two seasons at TCU, breaking up 26 passes and coming down with three interceptions. There is not much in the way of him playing an every-down role as Minnesota's CB1.
32) Chiefs – RB Clyde Edwards-Helaire (Grade: C-)
Clyde Edwards-Helaire won the landing spot lottery, being drafted by Kansas City to be the likely starting running back on a prolific, Super Bowl-winning offense.
Edwards-Helaire offers serious pass-catching upside, serving as Joe Burrow's safety blanket underneath and racking up 453 yards on 55 receptions. That's not to say he is exclusively a satellite-type. He took advantage of LSU's gaudy passing attack, consistently torching light boxes focused on defending the vertical threats in the offense. He totaled 1,414 rushing yards on only 215 totes. The value is not here with this pick though, and Kansas City would have been better off bolstering the secondary or front seven.