The NFL Draft went a lot smoother than anyone anticipated, and dynasty leaguers are especially pleased with the results. 
If talking about big skill position winners from the NFL Draft, look no further than the big-5 running backs. Clyde Edwards-Helaire's upside in Kansas City is self-evident. D'Andre Swift takes his early second round draft capital to the league's most underrated offensive line. Jonathan Taylor is one of the best inside runners in college football history, and joins the NFL's best inside running game. J.K. Dobbins is at most a year away from being featured in the NFL's most efficient running team led by a quarterback who constantly keeps linebackers on their heels. Cam Akers walks right into Todd Gurley's bell cow role in Los Angeles and should lead all rookie running backs in touches in 2020.  
But you don't come to The Podfather for the obvious takes. Let's walk through 10 less-discussed winners from the 2020 NFL Draft.
1) Ke'Shawn Vaughn, RB
Ke'Shawn Vaughn was not only drafted 20-30 slots higher than mock drafters projected, he went to the best possible NFL landing spot. Tom Brady has historically enabled even underwhelming running back talents to thrive (see James White, see LeGarrette Blount), and the draft day robbery of Tristan Wirfs will boost Tampa's running game efficiency.  
---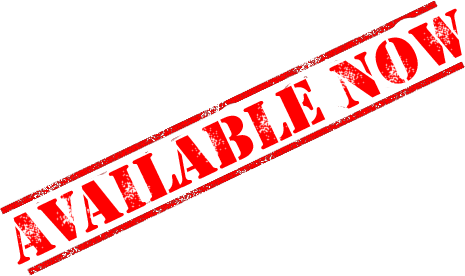 ---
Vaughn was a superior prospect to Ronald Jones in every way, especially in pass protection, which is a requirement to share a backfield with a 42-year old statue quarterback. As Matt Dunleavy outlined in a recent PlayerProfiler piece, Vaughn's 4.50 speed, receiving skills, and clear path to workhorse touches tees him up to lead all rookie backs in fantasy points this season. Ronald Jones enthusiasts just have to eat it.
2) Jalen Reagor, WR
The Jalen Reagor vs. Justin Jefferson debate in super-intriguing. Both first-round uber talents landed on wide open depth charts, but Philadelphia's pass-first philosophy combined with Reagor's upper percentile explosiveness fuels upside that Jefferson, and certainly Jerry Jeudy, simply can't hope to touch. Yet, many still rank Jeudy above Reagor. This will be laughable a year from now and further expose the cognitive dissonance and groupthink that all-too-often infects the fantasy football industry.  
3) Denzel Mims, WR
Like Jalen Reagor vs. Justin Jefferson, the Denzel Mims vs. Michael Pittman choice will swing the outcome of dynasty rookie drafts. Calling Pittman a big winner initially makes sense on paper given the Colts' unproven WR depth chart behind T.Y. Hilton. Unfortunately, the Jonathan Taylor selection was ominous. Like the Vikings, the Colts are signaling a strong desire to run-run-pass.  
Mims has a more impressive overall prospect profile and outplayed Pittman at the Senior Bowl. Though he "fell" in the draft, Mims was selected earlier than D.K. Metcalf a year prior and immediately projects to be Sam Darnold's go-to outside receiver. Unlike many of his safe-throw contemporaries, Darnold is a young gunslinger prototype who fearlessly pushes the ball out to the boundary where Mims thrives. Meanwhile, Pittman will compete with Jack Doyle, Zach Pascal, Parris Campbell, and Nyheim Hines for shallow and intermediate targets in Year One. Advantage: Mims.
4) Anthony McFarland, RB
Once you realize Anthony McFarland played through a high ankle sprain in 2019, his curiously low usage rate makes more sense. The Steelers front office puts a premium on character and relationships. This combined with the team's close connection to the University of Maryland helps explain how McFarland ended up in Pittsburgh with a high-value fourth round selection.
The team refuses to commit to the oft-injured James Conner, Benny Snell is just a guy, and Jaylen Samuels never fired. The runway lights are lit for McFarland and his 4.44 speed to lift off as Ben Roethlisberger returns in 2020.  
5) Adam Trautman, TE
After Michael Pittman and Denzel Mims, Adam Trautman was the third best RECEIVER at the Senior Bowl, sorry Chase Claypool fans. Super-productive with impressive size-adjusted athleticism, Trautman is best comparable to Dallas Goedert and should immediately push Jared Cook for tight end snaps in New Orleans. While his window with Drew Brees is closing fast, securing third round draft capital launched Trautman into the No. 1 tight end position in the 2020 rookie class by a wide margin.  
6) Bryan Edwards, WR
Armed with a 94th-percentile College Dominator Rating and the best Breakout Age in PlayerProfiler history, the Raiders made up for a catastrophic first round by acquiring a true box-stuffing wide receiver at value in round three. Senior year injuries drove down Bryan Edwards' draft stock, but if healthy in 2020, he is well-positioned to compete with Jalen Reagor and Michael Pittman to be the rookie wide receiver target leader.  
7) Eno Benjamin, RB
Not all seventh round picks are created equal. Eno Benjamin thrived in all phases at Arizona State, and should immediately compete with Chase Edmonds to back up Kenyan Drake. After underwhelming at Alabama and flaming out in Miami, the super-volatile Drake is far from an established workhorse. Given the fragility of Arizona's backfield, look for the criminally underrated Benjamin to win a satellite back role plus some early down work as soon as this season.  
8) Tua Tagovailoa, QB
Pre-draft rumors swirled that Tua Tagovailoa could fall out of the top-10. Later we learned that both the Dolphins and Chargers ranked Tagovailoa ahead of Justin Herbert, and for good reason. Tagovailoa is one of the most efficient college quarterbacks of all time, and unlike Joe Burrow, he lands on a forward-looking franchise with a clear plan to protect their franchise quarterback and surround him with the necessary weapons to thrive long term. Tua is in good hands in Miami.  
9) Devin Duvernay, WR
Despite not flashing at the Senior Bowl, late-blooming former track star Devin Duvernay won the draft by landing on the most talent-deficient wide receiver corps in the NFL. He should easily secure a starting job in 3-receiver sets over mega-bust Miles Boykin and nothing man Chris Moore. A role on an ascendent offense will support his floor, while his 4.39 wheels should drive up his ceiling.
While Duvernay is a top candidate to accrue value in Year One, his poor age-adjusted production profile will make him a prime pump-and-dump sell candidate heading into 2021. 
10) Joshua Kelley, RB
Listening to the undrafted Austin Ekeler called a "big winner" on draft day, because Joshua Kelley was arbitrarily pick No. 113 rather than pick No. 99, is truly mind-melting fantasy analysis. At 199-pounds, Ekeler has never operated as a primary back for more than a handful of games. His breakout 2019 season was fueled by unsustainable passing game efficiency tethered to Philip Rivers, one of the NFL's best screen game quarterbacks.
If you think Ekeler's extreme efficiency will carry over into 2020 sharing a backfield with a rookie quarterback behind an ineffective offensive line, this whole fantasy football things probably isn't for you. Kelley is the only Chargers running back with the requisite size and all-purpose skillset to endure as a primary back in the league. The fourth round is the new third round given how the NFL has devalued the RB position. Kelley is the best-value rookie running back in dynasty.