Playing the market is the key to dominating fantasy football dynasty leagues. When we can identify factors that will cause a player's stock to dip or rise, we can capitalize on it and profit. Spotting a breakout player in the midst of these factors can transform our dynasty teams into contenders. On the other end, cutting bait on a bust a year early will save our squads the dead weight. Here are three wide receivers that you should be buying and three you should be selling based on advanced stats, metrics, and analytics player profiles.
Buys
Allen Robinson
Allen Robinson is in a unique position where his offensive situation can only improve in 2020. While dealing with Mitchell Trubisky, Robinson has ranked outside the top 50 in Target Accuracy, Catchable Target Rate, and Target Quality Rating in two years with the Bears. He has still managed to put up 153 receptions for 1,901 yards and 11 touchdowns in 29 games, which is a testament to his raw talent. Literally any passer would be an upgrade for A-Rob, and he should get one in 2020.
The Bears traded a fourth-rounder for Nick Foles and also declined Trubisky's fifth-year option. The team basically has no faith in him, so Foles should see starts this year. Chicago would also be in a position to upgrade the quarterback position with significant draft capital following 2020. With Robinson still just 26 years old, he'll enjoy multiple seasons of improved quarterback play before his value begins to decline. He has posted elite fantasy seasons with both Blake Bortles and Trubisky, so buying him now locks WR1 numbers into your starting lineup for the next three seasons.
D.J. Chark
One of the best spots to mine fantasy value is on bad teams with pass-happy offenses. These teams see negative game script and throw their way out of holes. The best one to target this year is the Jacksonville Jaguars, who quietly ranked No. 10 in Team Pass Plays Per Game in 2019. Most sportsbooks have them as a four-win team, so Gardner Minshew will be chucking the ball to D.J. Chark often in 2020.
That is a recipe for success given Chark's 115.3 (96th-percentile among qualified wide receivers) Speed Score and Minshew's 45.1-percent (No. 5) Deep Ball Completion Percentage. Chark also had zero drops on his 117 targets, proving to be a reliable target.
The Jags did invest a second-round pick into Laviska Shenault, another size/speed freak to play opposite Chark. Like all rookies this season, Shenault will have some growing pains due to limited contact with his teammates. While he adds another dynamic element to this passing game, he won't take significant looks away from Chark as a rookie. At just 23 years old, Chark will be a dynasty building block for years to come.
N'Keal Harry
It's crazy to think fantasy gamers have already cut bait on last year's top receiving prospect after a season lost due to injury. N'Keal Harry checks every box imaginable with an 18.7 (95th-percentile) Breakout Age, a 43.9-percent (89th-percentile) College Dominator, a 109.8 (90th-percentile) Speed Score, and most importantly, first-round draft capital.
Harry was also sharing the field with Brandon Aiyuk, who was just taken in the first round of the 2020 NFL Draft. If he came out this season, he would once again be the consensus WR1 in this draft class. Now he is being drafted after nearly every receiver in this class, according to FFPC dynasty ADP data. Guys like Tee Higgins should not go ahead of a consensus WR1 in his sophomore season.
Jarrett Stidham is obviously an unknown as a passer, but that is a good thing for Harry. While Julian Edelman has been a target hot with Tom Brady, the slate is clean with Stidham. Harry could easily be the favored target in New England over the 34-year-old slot receiver. Given the mentality of the market, the risk is incredibly low for a guy who hasn't even had a chance to prove himself. Be aggressive and target Harry in your dynasty league.
Sells
Mike Evans
In most cases, it's a positive when your new quarterback happens to be the greatest of all time. This isn't one of those cases for Mike Evans. As far as fantasy football goes, Tom Brady is a significant downgrade from Jameis Winston. The 2019 Buccaneers offense was so fortuitous because of Winston's aggressive nature. He led the NFL in Pass Attempts, Deep Ball Attempts, and Pass Attempt Distance. While his 66 (No. 1) Danger Plays is a bad statistic for real life, that DGAF mentality is what a player like Evans needs.
Evans is all Air Yards, ranking outside the top 30 receivers in Yards After Catch in every single NFL season. While most receivers see the benefit in turning upfield for extra yards, he seems to enjoy falling down. That isn't great with Brady in the mix. His Deep Ball Attempts have declined in three straight seasons as his love for check-downs has taken over. His tendencies could change in Bruce Arians' offense, but do we really want to rely on a 42-year-old's arm for deep shots?
In addition to a new passer, Evans also has Chris Godwin to deal with. Godwin paced his teammate in targets, receptions, yards, touchdowns and Yards After Catch. It is obvious that he'll be the preferred option for Brady. With six straight seasons of 1,000 receiving yards, Evans has historic production that you can dangle in front of other fantasy owners. Sell him now before he disappoints.
Stefon Diggs
Stefon Diggs wanted out of Minnesota and they punished him for it. While the Vikings were a run-heavy offense, Kirk Cousins ranked top 10 in nearly every efficiency metric we chart here at PlayerProfiler. Those high-value targets helped Diggs post 1,129 yards and six touchdowns on just 93 targets. Now he'll be seeing targets from Josh Allen in Buffalo.
---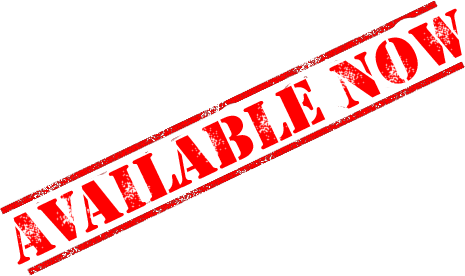 ---
Diggs enjoyed the No. 1 ranked Target Quality Rating with Cousins, which is something that won't continue given Allen's 6.5 (No. 35) Accuracy Rating. He also might not even see the volume bump that many are expecting. Allen already has an entrenched top target in John Brown as well as a slot receiver in Cole Beasley. They both accounted for over 100 targets a piece and have established rapport with Allen.
The dreaded "WR changing teams" narrative is also going against Diggs. As we discussed with DeAndre Hopkins, 75-percent of top 16 fantasy receivers changing teams fail to live up to their ADP. Diggs seems destined for a down year, meaning his trade value is likely at its peak right now.
Keenan Allen
After dominating the Chargers target share for the last three seasons, Keenan Allen is set to take a nosedive in 2020. With Philip Rivers out of Los Angeles, he's going to catch fewer passes from the combination of Tyrod Taylor and Justin Herbert. They aren't nearly as accurate as Rivers and also have the ability to run with the ball. Their legs will take away shallow targets that Allen usually dominates on.
While most of the weapons return to the offense, this quarterback shift will change the identity of the offense. Whether Taylor holds onto the starting job or Herbert steals the show, the Chargers won't want either of these passers slinging it 30 times a game. Over the last three seasons, Allen has averaged 148 targets per year, giving him a monster floor in PPR leagues. That floor will evaporate in this new-look offense.
Unless the team signs him to an extension, Allen will be a free agent following 2020. He would need to make the decision of sticking with Herbert for the rest of his career or trying to land on a team with 150 vacated targets for him. There aren't likely to be many wide-open receiver rooms in need of a 29-year-old slot receiver, so it looks like the beginning of the end for Allen.