Before this off-season, only one wide receiver inside the current Top 24 in the PlayerProfiler.com dynasty rankings had ever hit free agency and changed teams — Robert Woods. The only other top 24 receiver to change teams was Brandin Cooks, who was traded from New Orleans to New England last year. Stud wide receivers don't usually make it to free agency (see Mike Evans). That said, in a year with a weak rookie wide receiver class by most accounts, NFL fans and the dynasty community were treated to an excellent free agent wide receiver crop, highlighted by Allen Robinson, Sammy Watkins and Jarvis Landry. Some quality veterans also found new homes after being cut by their 2017 teams, including Jordy Nelson and Michael Crabtree. Examining the advanced stats, metrics and analytics profiles can help provide an outlook for these players in 2018 and beyond.
Quality Wide Receivers Changing Addresses
The following wideouts have already signed with a new team early in free agency (as of March 30), as reported by RotoWorld's Free Agency Tracker:
Good and Bad Landing Zones
The top five of those already signed in the PlayerProfiler.com Dynasty Rankings (as of the end of March) are Allen Robinson, Jarvis Landry, Sammy Watkins, Marqise Lee and Michael Crabtree, in that order. No others are inside the top 50.
Allen Robinson, WR, Chicago Bears
In order to properly evaluate Allen Robinson's outlook, we must consider his 2015 season, in which he racked up 1,400 receiving yards and 14 touchdowns. In that season, he won by converting deep ball attempts for long receptions, ranking inside the top five in the NFL in yards per reception with 17.5, which sandwiched him right between DeSean Jackson (17.6) and Sammy Watkins (17.4). Robinson also converted 65.8-percent of his contested targets (38). No wide receiver with a higher conversion rate had more than 21 targets. Even in a disappointing 2016 season, Robinson saw 150 targets (No. 9 among NFL wide receivers) and a 26-percent end zone target share (No. 11). Most of Robinson's struggles in 2016 can be attributed to poor quarterback play, as Blake Bortles completed less than 60-percent of his passes, both overall and in the red zone, and completed just 21.4-percent of his deep ball attempts. Robinson was pegged by many as a 2017 bounce-back candidate, but tore his ACL in Week 1 and missed the entire season.
Fortunately, now Robinson gets to move to Chicago and play with Mitchell Trubisky, who is a prime breakout candidate for 2018. On paper, this looks like an upgrade for Robinson, who may not see 150 targets in Chicago, but should benefit from increased efficiency and scoring opportunity. Last year, Trubisky's true completion percentage was 65.3-percent and he completed 36.7-percent of his deep ball attempts, good for 11th in the NFL. The downside is that Trubisky did not attempt many deep balls, or many passes at all. Trubisky ranked 32nd in the league in deep ball attempts, and the Bears as a team ranked 32nd in passing plays. We can probably safely blame the offensive style on former head coach John Fox, and it should help that the Bears brought in former Chiefs offensive coordinator Matt Nagy to fill the head coaching role. Under Nagy in Kansas City, Alex Smith attempted 4.5 deep balls per game in 2017, good for sixth in the league. It's safe to say that we can expect Trubisky to throw more deep balls in 2018 than he did in 2017, and Robinson should see the majority of those targets. Robinson certainly has WR1 potential for fantasy in 2018 and he's tied to Trubisky for the next three years, so his outlook in dynasty is also bright.
Jarvis Landry, WR, Cleveland Browns
Technically, Landry never made it to free agency, but had Miami not franchise tagged him, he would have been in the free agent pool, so we'll count him. After four years of consistent fantasy production in Miami (and spiting all DeVante Parker owners), Landry was traded to Cleveland. Moving to Cleveland is a downgrade for Landry, despite the improved outlook of the Browns' offense after adding Tyrod Taylor and Carlos Hyde, not to mention potential additions with the first and fourth picks in the 2018 NFL Draft. Landry, who finished as the WR4 overall in PPR points per game in 2017, ranked 88th in yards per target (6.1). His saving grace last season was 161 targets and nine touchdowns, both of which ranked third in the league.
It would be a stretch for Landry to achieve a 27.4-percent target share on an offense that also features Josh Gordon (26.4-percent target share in 2017), Corey Coleman (19.3-percent), David Njoku (10.6-percent) and Seth DeValve (10.2-percent) as its other pass catchers, not to mention the newly-acquired Hyde, who had 88 targets manufactured for him despite being a sub-par pass-catcher, and Duke Johnson, who saw 93 targets in 2017. There is not going to be much meat left on the bone (cliche alert!) for Landry, considering Taylor only averaged 28 pass attempts per game as Buffalo's starter. With Taylor's limited volume, it's hard to project Landry for more than a line in the neighborhood of 125 targets, 90 receptions, 875 yards and five touchdowns, which would net 207.5 PPR points — about 13 points per game, good for WR23 in points per game last year, just behind Sterling Shepard. It's hard to see how this is a positive or even lateral move for fantasy purposes. Expect Landry to be overvalued in 2018.
Sammy Watkins, WR, Kansas City Chiefs
Sammy Watkins' move from the crowded depth chart of the Rams to the crowded depth chart of the Chiefs looks similar to the Jarvis Landry move, except Watkins wasn't a target hog in Los Angeles, so it's not a downgrade as much as a disappointing lateral move. Watkins does have plenty of upside moving to a team with Patrick Mahomes as its quarterback, though. Watkins has been plagued by injuries since entering the league, but has shown that he can be both productive and efficient as a team's top target. Watkins's 2015 season was incredibly efficient, featuring a Production Premium of +39.6, behind only Doug Baldwin. Even last year with the Rams, Watkins scored eight touchdowns, good for eighth in the league among wide receivers, and he was efficient with his limited targets, posting a +23.8 Production Premium, which was also eighth in the league.
Jared Goff had a 115.9 quarterback rating when targeting Watkins, the fifth-best mark for any wide receiver in the league, and Watkins also ranked seventh in fantasy points per target at 2.09. Watkins fits Patrick Mahomes's profile well — Mahomes is a gunslinger with a 60-mph (97th-percentile) throw velocity, and Watkins is a deep-ball specialist. The biggest questions surrounding Watkins' outlook for fantasy football is whether Mahomes will deliver on his hype, and how many targets will be fed to Watkins. Given the size of his contract, it should be well above the 14.7-percent target share he saw last year with the Rams, but with Tyreek Hill, Travis Kelce and Kareem Hunt all still on the roster, Watkins faces the same battle as Jarvis Landry. Watkins looks like a more-appealing "best ball" play than normal fantasy football asset, as he will likely be boom-or-bust for 2018. On the plus side, though, he is now tethered to a good offense and to Mahomes for three years, so if the Chiefs use him as they should, he could rise in value very quickly.
Marqise Lee, WR, Jacksonville Jaguars
Not much is changing for Lee, who is a PlayerProfiler.com favorite relative to rankings elsewhere, from 2017 to 2018 except that Allen Robinson has been replaced with Donte Moncrief, whom the Jaguars signed in free agency. Lee saw a 23.6-percent target share in 2017, good for 16th in the league among wide receivers. Replacing Robinson with Moncrief does not threaten Lee's status as a starter, especially since the Jaguars paid Lee with his new contract. As a Colt, Moncrief saw a 17.4-percent target share in 2016 and 12.1-percent target share in 2017. However, Jacksonville signed him to a deal similar in value (though only one year) to Lee's contract, so they should use him plenty.
---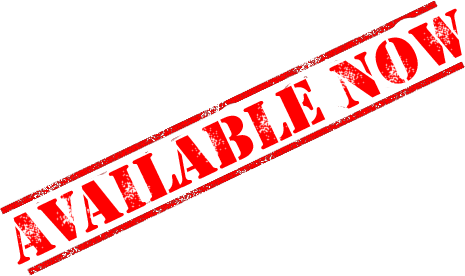 ---
With last year's rookies Dede Westbrook and Keelan Cole also on the rise and returning, and the addition of Austin Seferian-Jenkins, Jacksonville could have a decent passing attack in 2018. Lee is a safe bet to be first or second on the team in targets, but with that many weapons and a run-first mentality, Lee likely won't eclipse his roughly 7.5 targets per game from 2017. It's hard to view Lee as more than a fantasy WR3 at best, but he should see enough volume to return decent fantasy value in 2018, as  he'll go later in fantasy drafts than most other wideouts who project to see similar volume. He's currently (as of late March) the WR41 in early Expert Consensus Rankings (ECR) from FantasyPros, which makes him a nice value. Jacksonville liked him enough to let Allen Robinson go in free agency, so Lee is also a nice buy in dynasty formats.
Michael Crabtree, WR, Baltimore Ravens
Crabtree, who has been a value in fantasy football in recent years, slots in as the top target on a Ravens team which is more pass-happy than most casual fans realize. Joe Flacco ranked seventh in pass attempts in 2017 and first in pass attempts in 2016, so Crabtree could see plenty of volume. He saw only a 22.1-percent target share in Oakland last season, but that figures to increase in 2018, as the Ravens did not have a real WR1 (Mike Wallace led the team in targets in 2017 with less than 100). If Flacco throws 600 pass attempts in 2018, and Crabtree sees 22.1-percent of them, that comes out to about 130 targets, so 150 is well within his range of outcomes. Crabtree also saw a 53.1-percent end zone target share in 2017, which led all wide receivers outside of Odell Beckham Jr., who appeared in only 4 games.
Crabtree was tied for third in targets inside the 10-yard line, and tied for the lead in targets inside the 5-yard line. While Flacco only threw 18 touchdowns in 2017, Crabtree could easily be the recipient of half of those. If Crabtree gets 150 targets and even comes close to nine touchdowns, that looks a lot like a "lite" version of Antonio Brown from 2017 (probably less yardage), which isn't bad at all. Crabtree is ranked (as of late March) as the WR26 in early ECR per FantasyPros, and he has the upside to deliver much more. Even if the Ravens draft a receiver early, Crabtree looks like a high-end WR2 in fantasy, so the move to Baltimore looks lateral or maybe a slight upgrade, and Crabtree looks like a nice value at this point.
What about the others?
Paul Richardson is not set up for success playing on the Redskins with Alex Smith, who does not push the ball downfield, despite the outlier that was 2017. At WR61 in early ECR, though, he looks like a nice dart throw with some boom-or-bust upside.
Jordy Nelson figures to be second in line for targets on a decent offense in Oakland. He's currently ranked as the WR29 in early ECR, and based on volume alone, he could deliver if he find chemistry with Derek Carr and can score touchdowns. He's a risky proposition at his age, though. Sell in dynasty formats if you can.
Allen Hurns figures to be the second option in the Dallas passing game, assuming Dez Bryant returns. He will likely be on the field plenty, which is great at WR69 in early ECR. Depending on how the Cowboys decide to deal with Bryant and the NFL Draft, Hurns could quietly amass targets and be relevant for fantasy.
Terrelle Pryor, one of the signature busts of 2017, probably offers as much upside as anyone in this group, and figures to see the field plenty in New York. Depending on who is throwing him the ball, he could offer some splash plays. He's currently ranked as the WR65 in early ECR. For a player who was drafted in the early rounds last year, Pryor isn't a bad dart throw either.
Jordan Matthews has been a solid producer throughout his career, but has been overshadowed by the 2014 wide receiver class. Matthews racked up more than 2,500 yards on 225 receptions in three years with Philadelphia, and then had essentially a lost year in 2017 with Buffalo due to injuries. Matthews also scored eight touchdowns in each of his first two seasons. Matthews is an upper-percentile athlete by most metrics, and broke out at one of the youngest ages in the PlayerProfiler.com database while accounting for nearly 50-percent of Vanderbilt's passing offense before turning pro. In 2016, Matthews posted a +5.6-percent Target Premium while leading the Eagles with 117 targets. In short, there's a lot to like about Matthews, and with Danny Amendola and Brandin Cooks gone from New England, Matthews has far more upside than he ever would have in Buffalo.
John Brown is currently ranked as the WR64, and can deliver much more than that as we've seen in past years. The Ravens have a depth chart at wide receiver currently featuring Michael Crabtree, Brown, Chris Moore and Breshad Perriman as the only notable players. Brown could easily operate as the second wideout on the team, though he'll more likely see work as the third receiver when the Ravens select a wideout early in the NFL Draft. Yet again, he's not a bad dart throw.
Kendall Wright is a decent slot receiver, and a former first round pick. He's always had potential, and Minnesota is a nice landing spot. However, there are lots of other targets in the Minnesota passing game, so Wright looks like a decent floor player (relative to other late round picks) with a limited ceiling.
Albert Wilson is one of the more interesting signings, as he got paid more than anyone expected ($8M per year which is the same as Paul Richardson, and more than Jordy Nelson). He's ranked as the WR74 in early ECR, but should operate out of the slot and be on the field, so Wilson looks like as good a bet as anyone else on this list to return some value.
Donte Moncrief could be on the field in base offensive formations for Jacksonville. He's currently ranked as the WR57 in early ECR. If he earns the starting job, he'll return good value. If Dede Westbrook or Keelan Cole see more snaps than Moncrief, he won't. It's nearly impossible to say at this point how to feel about Moncrief heading into 2018, but he is a PlayerProfiler.com favorite.
Danny Amendola is a redundant asset to Albert Wilson, and Wilson got paid more. This looks like more of a "locker room" move or a signing just because he was on the Patriots. Amendola is unlikely to carry much fantasy value in 2018.
Taylor Gabriel is a deep-ball specialist who now has to play on a team with Allen Robinson. It'll be hard for him to carve out targets, especially if the Bears add any more wide receiver talent. As the WR92, you could throw a dart at him, but try for Tanner Gentry, who is a true slot receiver, instead.
Jeff Janis found a new home, as we all hoped, and it is with the Browns, who are loaded at wide receiver, but there is a chance. A slim chance, but it could happen. Stash him for one more year in dynasty.
Brice Butler enters a wide open depth chart in Arizona, and could see snaps early. He's been a solid producer, but has never gotten much opportunity, so he's not a name brand. He doesn't mesh with the playing style and skillset of Sam Bradford, but if anyone else gets under center in Arizona (including Lamar Jackson), Butler could have sneaky upside. Expect him to surface in GPPs if nothing else.
Cody Latimer is unlikely to make any impact in 2018 with the Giants, so don't rush out to the waiver wire looking for him. He's only on a one-year deal, so his future looks bleak.
Jaron Brown, largely unknown on the Cardinals, went to a Seahawks team that already has several similar receivers. Their passing game will be interesting, and given the current set of wideouts on the roster, it's hard to project how they will implement each. He's signed for two years, but don't hold your breath.
Best Buys
It's worth putting in offers for Allen Hurns or Donte Moncrief. As mentioned, Hurns looks like one of the favorites to see volume in the near future, and he's probably dirt cheap. Moncrief has a chance to win a starting job opposite Marqise Lee, and it's worth gambling on that potential if he can be had for cheap. The only others in the second group who are below the age apex of 27 are Paul Richardson, whose landing spot was suboptimal, Albert Wilson, who is on a loaded depth chart, and Cody Latimer, who seems like a bust.
Oh, and you should have already bought Jordan Matthews, because now it's too late.