When looking at the depth chart of the Los Angeles Rams skill positions, after running back Todd Gurley, there wasn't much of anything to be desired. Perhaps new Head Coach Sean McVay realized this as well, and seeing teams like the Titans, Buccaneers, and Eagles make concerted efforts to put as much talent as they could around their young franchise quarterbacks, the Rams could not go into this season with the group they had assembled. Needing QB Jared Goff to succeed and put his rookie season woes behind him, one of the least exciting teams in the NFL made a big splash acquisition, landing WR Sammy Watkins via trade with the Bills. With Watkins entrenched as the Rams WR1, let's take a look at how the rest of the receiving corps is shaping up for this season.
Sammy Watkins
Prior to being traded, Sammy Watkins had been picking up steam as a target player to select in the third round of fantasy drafts with his combination of target volume and efficiency. With the better part of 2016 lost to a foot injury, he has looked fully recovered in his first preseason action. Now with a downgrade in quarterback from one of the most efficient QBs in Tyrod Taylor, to one of the least last season in Jared Goff, his ADP will more than likely take a hit, it is too early to tell by how much.
The Rams project to see an increase in passing volume this season from the 582 (No.24) team passing plays in 2016 . In Washington under Coach McVay, the team averaged 606 team passing plays (35.8 attempts) in his three seasons as offensive coordinator. Once he gets up to speed in the offense, the Rams are going to lean heavily on Sammy Watkins as he looks to regain his 2015 form, in which he was one of the most productive receivers (+39.2, No.2 Production Premium) in the league.
Of course, the key in Sammy Watkins' success and fantasy output will be the development of Jared Goff, as we witnessed last season how early round WR picks DeAndre Hopkins and Allen Robinson were sabotaged by poor quarterback play. An elite talent, Watkins is still a solid dynasty asset at the receiver position, but he is shaping up as a boom/bust selection for redraft leagues.
Tavon Austin
Currently without a clear role in the offense, Tavon Austin has yet to live up to his high draft capital (and contract) in his career and certainly hasn't been much of a contributor for fantasy football leagues either. Austin is a complimentary player and not a centerpiece of an offensive. He was second on the Rams last year in targets (106, No.33) behind the departed Kenny Britt, and he only managed 58 receptions for 509 yards, although both of which were career highs. The increase in opportunity was met with a decrease in efficiency as Tavon Austin posted a -30.4 (No.102) Production Premium. Austin posted a career low 54.7-percent (No.73) catch rate, but what's more concerning is for a player relying on manufactured touches, is how poor his catch was from behind the line of scrimmage to 5 yards.
Tavon Austin is similar in stature to satellite backs like teammate Lance Dunbar, who is out indefinitely with a knee injury, and with little depth in the backfield behind Todd Gurley, perhaps the Rams could get creative with Austin's usage and give him some more opportunity as a runner, as was the case in 2015 when he logged 52 rushing attempts, highlighting his one elite trait, his 4.34 (98th-percentile) speed. When speaking on Tavon Austin's role this season, Coach McVay has mentioned the role DeSean Jackson had in his Washington offense, and while running more downfield routes will help his value, he is already too difficult to trust as a weekly option. A highly volatile, manufactured touch player, Tavon Austin makes for a better best ball play and not a seasonal redraft one.
---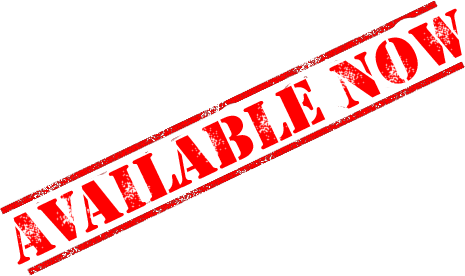 ---
Robert Woods
Thought to have escaped out of the shadow of Sammy Watkins, the biggest loser in all of this is Robert Woods. Set to see career highs in usage, Woods was a popular sleeper candidate for much of the offseason with his 14th round ADP.
Without the elite athletic profile 96.8 (23rd-percentile) SPARQ-x Score, Robert Woods fits mold of a possession receiver and steps back in to his ideal flanker role in the Rams offense. Woods now looks to be off the redraft radar, but would see a spike in targets and regain his appeal if Watkins went down to injury.
Cooper Kupp
One of the most debated players from draft season, regardless of position, has been Cooper Kupp. Kupp was a record breaker at the FCS college level, compiling 428 receptions, 6,464 yards, and 73 receiving touchdowns at Eastern Washington, good for a 40.4-percent (80th-percentile) College Dominator Rating. An older prospect (just 1 day younger than new teammate Sammy Watkins) the 6-2 Kupp was a mismatch out of the slot for his small school competition. Although his 10.83 (88th-percentile) Agility Score was impressive, he disappointed at the NFL Scouting Combine, running a 4.62 (24th-percentile) forty, and posted a 110.7 (6th-percentile) Burst Score.
Cooper Kupp is projected as the third receiver on the depth chart and has been working in the slot this offseason, and will have every opportunity to win the job. The Rams could certainly use his size on the outside, and it'll be interesting to see how he performs there throughout the preseason. Lacking the straight-line speed and explosiveness, he may fair better as a big slot receiver. Cooper Kupp has his share of supporters and detractors, not on the redraft radar, he is someone to watch in preseason to see if his success can carry over with an increase in competition before adding to dynasty league rosters.
Josh Reynolds
Another Rams rookie to closely monitor this August is fourth round selection, Josh Reynolds. Why? Well, other than Sammy Watkins  he is the only WR on the Rams with both athleticism and college production on his prospect profile. He also has size, although he needs to add mass to his 6-3 frame. With a College Yards Per Reception of 17.0 (79th-percentile), 4.52 (59th-percentile) speed, and a Catch Radius of 10.21 (85th-percentile), next to Watkins, he could make for a better downfield target than the 5-8 Tavon Austin, no?
Pharoh Cooper
A sneaky dynasty league stash who could also compete for the third receiver duties and challenge for the full-time slot role is Pharoh Cooper. In fact, of all the Rams' WRs, he's the easiest to acquire in dynasty with the lowest ADP  and could possibly be on your league's waiver wire.
While the athleticism (100.3, 34th-percentile SPARQ-x Score) may not be there, Pharoh Cooper's College Dominator Rating of 43.1-percent (86th-percentile) and 19.5-percent (78th-percentile) Breakout Age are indicators of success at the NFL level. Missing time with a shoulder injury hurt his development in his rookie season, as Cooper saw only 20 targets on a 38.6-percent (No.134) Snap Share , so the Rams haven't seen a large enough sample to see if he can be a contributor or not.
Pharoh Cooper has a Best Comparable Player to Willie Snead and compares favorably to another productive slot WR in Jamison Crowder. If Cooper gets the opportunity, and with improved QB play, would it be shocking if he followed the same career path as Snead and Crowder? Cooper Kupp will be given every opportunity to win the slot reciever role, but Pharoh Cooper could be a dark horse candidate to win it.