It was Friday February 14th, Valentines Day. My wife and I were excited. Not because we had romantic dinner plans, we were saving that for Sunday. We were excited because it was the end of our extremely long respective work weeks. We finally had time to unwind, hang out with our dogs and enjoy a night in without having to worry about waking up early for work. About 15 minutes after I get home from work, we lose power in exactly half of our house. The television can be moved to a working outlet, but not the internet router. A bummer and an inconvenience but we figure we can make it through the weekend, worst case. Besides, it's not like anything will come up where I need higher speed internet access, like a fantasy draft.
About 30 minutes after we lose power, I receive a notification on my phone. Ten days prior, I had emailed Breakout Finder's Ryan Lopes expressing interest in participating in a mock dynasty startup draft that needed drafters. This had completely slipped my mind. The notification was an email from the commissioner telling us that our draft was scheduled to begin the next day at noon. I now have approximately 18 hours to prepare for a relatively shallow 16-round dynasty draft. In addition, my internet access is compromised. I fortunately have enough of a general grasp on the advanced stats, metrics and analytics needed to put together a respectable squad. Still, it won't stop the calamity from ensuing in my brain over the next day. Luckily, I'm very much used to navigating through chaos when it comes to these matters.
Tales From The Underworld – Part II – Mock Dynasty Startup Draft
Fantasy drafts have the potential to go off the rails relatively quickly, especially online drafts. We all know this. Aside from playing fantasy football since 2004, I also have live performance experience of all kinds, from musical theater to playing in bands to professional wrestling. I'm always ready for anything and everything to go wrong. Hell, my internet access was compromised during my recent appearance on the Mind of Mansion podcast (I promise my audio will be better next time you hear me as long as this doesn't happen again). No matter the scenario, panicking is the enemy.
In addition to forcing my draft results upon you, the goal of this series is to give you as much actionable information as possible about players, draft strategy, etc. That said, it behooves me to not panic when making these selections, despite the copious amount of auto-selections and the pick clock being changed from 30 minutes to 10 after the first round. This was a 12-team, 16-round dynasty mock startup draft, including both rookies and veterans. Starters include: 1QB, 2RB, 2WR, 1TE, 1 FLEX (W/R/T) with nine bench spots. In channeling my inner Frank Reynolds, Rum Ham was able to draw the number one selection. My luck, it'll be the only one I get all year and it's for a mock draft. Regardless, let's take a look at what a draft of this style this looks like and how I managed to do given all the circumstances.
The Core
It's easy to take Christian McCaffrey's greatness for granted. Because he had the greatest fantasy season in recent memory, the assumption is there's not much left to say. While that's true to an extent, we can't ignore the positive situational headwind he's facing. For instance, a quarterback upgrade is on the horizon. That may be a healthy Cam Newton, or it may be an impending free agent signing. Carolina also brought in head coach Matt Rhule and offensive coordinator Joe Brady, both seem to fit the mold of the modern-day NFL coach. McCaffrey is also entering his uber prime. In short, he's the clear 1.01 over Saquon Barkley in all formats.
There weren't many huge shocks in the first two rounds. I had thought about stacking up on rookie running backs with my next two picks. However, those plans went out the window when Jonathan Taylor went at pick 2.09 (and I sneakily made sure to let the chat room know that). A Raheem Mostert autopick at 2.10 was followed by D'Andre Swift going at 2.11 and my evil plan had worked. I was about to pick the players I was actually targeting in George Kittle and Lamar Jackson. I'm not overthinking the best players at these positions in dynasty leagues, especially shallow ones. We can appreciate their greatness another time. Though Kittle still has a 100th-percentile Agility Score and is a diehard WWE fan. These two qualifications will see you drafted by my squad every time.
Deebo Samuel vs Stefon Diggs
Passing on JuJu Smith-Schuster wasn't easy. 2019 likely represented his worst-case scenario. Still, I'd rather have the stability that comes with having the top players at three different positions. I hoped the question of whether Amari Cooper will stay with Dallas would cause him to fall one more spot. It wasn't meant to be, however, and now it's decision time as it relates to this squad's WR1. In hindsight, Deebo Samuel probably should've been the pick over Stefon Diggs. Having more time to make these choices likely would've led me to that decision, but I do think it's important to go with your first gut instinct in most cases (No hesitation, no surrender). Samuel fits the new prototype of the modern-day alpha dog NFL wide receiver, ascending to that status as a rookie. However, my initial gut instinct told me to go with Diggs.
Diggs is a value as the 21st wide receiver selected despite the uncertainty surrounding him. Firstly, I'm in the camp that his cryptic social media activity is all show. Assuming he stays in Minnesota, he's likely to retain his newfound role as the team's deep threat. His effectiveness in that role led to the career-best efficiency. Despite the Vikings averaging 30.9 (No. 31) Team Pass Plays per game, a number that should improve in 2020, Diggs finished with 28 (No. 5 among qualified wide receivers) Deep Targets and 846 (No. 9) Completed Air Yards. Even if he switches teams and returns to his old role as a splash play possession receiver, his career efficiency has been sticky, evidenced by recording both a positive Production Premium and Target Premium in four of his five pro seasons.
Rounds Five through Eight
The next few decision points weren't as difficult. Because I just recently recommended selling Odell Beckham, it was easy to justify taking Michael Gallup over him at 5.01. One player is clearly ascending, one is clearly declining, on to the next one. Because the Detroit coaching staff hasn't fully committed to him, we can't discount the possibility of Kerryon Johnson being marginalized. Still, there's no reason that 30 running backs should've been picked before I nabbed him at 6.12. He's in the same age range as some of this year's rookie runners despite entering his third professional season and should never be selected over a full round after Mark Ingram. I'm good double dipping on Vikings receivers because Adam Thielen, a late career breakout with low mileage, is a buy. Either Stefon Diggs will be traded or the pass attempts will rise in Minnesota, Thielen benefits either way.
---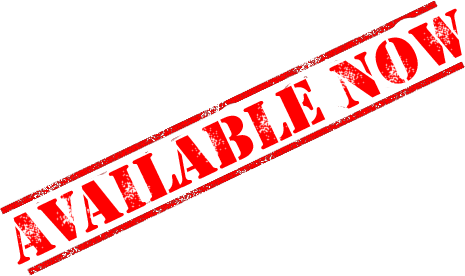 ---
John Ross is among the players that RotoUnderworld is much higher on than consensus. Playing with the Data Analysis Tool shows us that Ross averaged the fewest Completed Air Yards per Target of the players who were near the top of the league in Average Target Distance. Among the high-profile names, only Curtis Samuel, Odell Beckham and Marquez Valdes-Scantling averaged fewer than Ross' 5.8 Completed Air Yards per Target (of those players, only MVS had a higher Average Target Distance than Ross). His league-high Drop Rate had much to do with that, but the projected arrival of Joe Burrow would be a long-term tide that would lift all the proverbial boats of the Cincinnati skill-position players.
Rounds Nine through 12
There has been talk that the Broncos will implement a Le'Veon Bell-era Steelers-style gap blocking scheme. This would play more to Royce Freeman's strengths if true, and would signify that Denver wants him to be their workhorse. The stretch zone scheme they've been using has worked better for Phillip Lindsay since he has more speed and burst. Among the runners that went before my next selection, Freeman has the best chance to become his team's workhorse this season. I would've selected Tony Pollard over all those guys and ended up taking him in my next set of picks. An injury or suspension for Ezekiel Elliott would unlock a ceiling higher than that of most running backs. Pollard showed athleticism and elusiveness as a rookie with 1.91 (No. 1) Yards Created per Carry, 5.6 (No. 8) Yards per Touch and a 5.8-percent (No. 9) Breakaway Run Rate.
Though I would've loved to take rookies with my fifth and sixth receiver selections, others had the same idea with Tee Higgins, Jalen Reagor and Laviska Shenault all going in the 10th frame. Still, Anthony Miller is a fine consolation prize. His elite agility, burst and college dominance all point to a great football player, and he looks the part of the modern-day NFL slot receiver at 5-11, 201-pounds. A quarterback upgrade would unlock his full potential. My final non-rookie running back selection was Justice Hill. He barely contributed in year one, and his lack of preseason usage should've tipped us off that 2019 wouldn't be the year to pick him in redraft. Still, Mark Ingram is now 30. Gus Edwards isn't the long-term answer and is likely leaving Baltimore after this season. Hill's climb to the top of the running back depth chart isn't as steep as it appears.
The Final Rounds
In looking for the perfect balance between safety, upside and positional stability, I didn't select a rookie until Round 13. Though I missed out on the elite skill position prospects, this allowed me to scoop up late value. We know about Zack Moss' potential, and a good Combine performance and/or ideal landing spot would put him in the first-round conversation in rookie drafts. Though there's a chance Justin Jefferson may not test well, he's already had to overcome subpar athleticism and a bleak recruiting process to become the player he is today. He broke out as a sophomore and is declaring early, two huge check marks in his favor. He's among the most complete receivers in this year's rookie class.
Only 2 WRs in the 2020 class can claim the filthy trio of:

✅ Age 19 breakout w/30% Dominator
✅ Early declare
✅ Finish NFL rookie season at age 21

Jalen Reagor
and
Justin Jefferson

— Curtis Patrick (@CPatrickNFL) February 5, 2020
Though I'm admittedly a fan of Late Round Tight End Roulette candidates such as Ian Thomas and Jonnu Smith, O.J. Howard was too good to pass up this late. I'm a sucker for weight-adjusted agility, and Howard has an 11.01 (97th-percentile) Agility Score. His efficiency was way down last year, but his role as a downfield threat didn't change. One bad season is no reason for Jason Witten, Greg Olsen and Jack Doyle to be selected before him (autopicked or not). The final pick of this draft was Joe Burrow, likely to be the 2020 NFL Draft's No. 1 selection. Aside from recording the greatest college passing season of all time, he had 128 and 115 carries in two year's as LSU's starting quarterback. The hidden Konami Code appeal made him the pick over Jimmy Garoppolo and Carson Wentz.
Final Notes
Despite all the issues, autopicks and general calamity, we managed to complete this draft in just about eight hours. Valentines weekend dinner plans didn't have to be compromised as a result, and there was much rejoicing. The Underworld will host more of these startups in the future. From what I understand, these will be slow drafts. Though they're still scheduled to remain at 16 rounds, I'll be trying to partake in more of them for the good of this world-renowned series. Combine results and landing spots will dramatically change the outlooks for most of these rookies. This will make every subsequent draft of this kind an adventure. However, if you've been playing fantasy football for any length of time, you already knew that would be the case.
And now for something completely different.
RotoUnderworld XFL Seasonal League Standings – Through Week 3
As mentioned in Part One, some friends of the Underworld and I have a six-team XFL seasonal league. It includes fellow writers, coaches with varying degrees of experience, and my extremely prescient wife: The Joan. While most leagues saw DC (Cardale Jones) or LA (Josh Johnson) drafted first among team quarterbacks, Joan selected Houston and MVPJ (Phillip Walker) in the first round. Ironically, she made the pick because she thought she was getting Connor Cook, who she had been a fan of in college. Sometimes things just have a way of working out. Take my team, for instance. After scoring a league-low 51 points in Week 1, I've managed to climb out of the basement and up to the top of the league.
Being the worst Week 1 team gave me top waiver priority, and you bet your ass I used it on Cam Phillips. With 77.7 combined points over the last two weeks, he's single-handedly turned my season around. Ironically, 77.7 is also his SPARQ-x score on PlayerProfiler, the No. 709 mark among the 714 wide receiver scores in the database. It's his 18.7 (95th-percentile) Breakout Age, however, that's the most telling metric. It means he can succeed at professional football despite his nonexistent athleticism. Uber athlete Sammie Coates, conversely, has scored 8.5 fantasy points in three games. I still won't cut him. No one should be cutting any Houston players for any reason. Aside from Phillips, Matt Jones and Nelson Spruce have also been key factors in my squad's resurgence. Dynasty leaguers should keep these rising XFL stars in mind when they inevitably receive second chances at NFL glory.