Entering Week 8, the Football Team, Cardinals, Jaguars, and Texans are all on bye. That means fantasy football assets such as Antonio Gibson, J.D. McKissic, Terry McLaurin, Logan Thomas, Kyler Murray, Kenyan Drake, Chase Edmonds, DeAndre Hopkins, Christian Kirk, James Robinson, D.J. Chark, Deshaun Watson, David Johnson, Brandin Cooks, Will Fuller, and Randall Cobb hit the bench.
While this is not a start/sit or sell high/buy low piece, we know that more than likely the biggest question you have on a given week is who to Flex. So each week, we provide you a handful of players to target specifically for the week at the position. We are forward-thinkers, so this list also includes names of players to stash while on bye. We also include a few players that have seen consistent opportunity but have yet to break out. Stats don't play favorites. If you're looking for more players, watch our weekly Waiver Wired show.
Last week, we suggested stashing Logan Thomas and Trey Burton ahead of #NationalTightsEndDay. As we proceed, it's safe to say trends are taking shape, so let's use PlayerProfiler's advanced stats, metrics, and analytics to unearth actionable, evidence-based takes for fantasy football.
Before we get started, below are key statistics to know while following along:
Route Participation  – How frequently a pass-catcher runs a route on his team's pass plays.
Target Rate – Targets Per Routes Run. How frequently a pass-catcher commands a target in context with his Route Participation mark.
Weighted Opportunities – Determines which backs receive the most meaningful touches.
Joe Burrow
Coming off a No. 4 finish at his position on a Bengals team averaging 46.0 (No. 2) Team Pass Plays Per Game, and with a league-leading 293 pass attempts, Joe Burrow is a suitable bye-week replacement for Deshaun Watson or Kyler Murray. Burrow has attempted at least 30 pass attempts in every game, and the Bengals have a -2.93 (No. 21) Game Script differential, indicating a propensity to play from behind. He's thrown for at least 300 passing yards in consecutive starts, helping him achieve 2,023 (No. 3 among qualified quarterbacks) passing yards on the season thus far. While he's third in passing yards, he has only nine (No. 22) passing touchdowns. The Bengals offense ranks No. 28 in DVOA, indicating a lack of efficiency, relegating him to a volume-based play.
---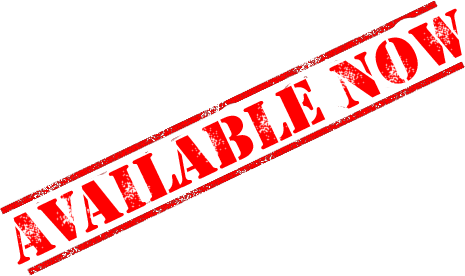 ---
That said, Burrow is coming off his best game of the year – he threw for 406 yards and three touchdowns – and squares off against the Titans. Tennessee's defense ranks No. 17 in DVOA and has allowed at least two passing touchdowns to signal-callers in every game since Week 2. You can do worse than Burrow.
Jimmy Garoppolo
If Joe Burrow isn't your cup of tea, Jimmy Garoppolo is teed up against the Seahawks this week. This is more about the matchup since Garoppolo has just one top-12 weekly finish at his position thus far. The Seahawks defense, Garoppolo's opponent this week, rank No. 28 in DVOA. In fact, the defense has allowed over 300 passing yards in every game thus far. Working in Garoppolo's favor is the implied total of 54 points, which is the highest of the week. While Garoppolo averages 24.8 (No. 36) pass attempts per game, his efficiency numbers are decent enough to expect more production in a projected voluminous passing game. He averages 8.2 (No. 7) Yards Per Attempt, 0.48 (No. 19) Fantasy Points Per Dropback, and has a 5.6-percent (No. 15) Touchdown Rate.
Harrison Bryant & David Njoku
In Austin Hooper's Week 7 absence, Harrison Bryant and David Njoku both filled in nicely. Bryant totaled a 76.5-percent Snap Share, commanding five targets on 14 routes run (35.7-percent Target Rate) for four catches, 56 receiving yards, and two touchdowns. Njoku, meanwhile, totaled a 56.9-percent Snap Share and three targets on 12 routes run (25.0-percent Target Rate), parlaying the opportunity into a 2-20-1 receiving line.
former mackey award-winner harrison bryant's usage mirrored njoku's in week 6, but njoku is more suited to play move tight end. pic.twitter.com/boSFg3cXkW

— the podfather (@Fantasy_Mansion) October 23, 2020
Moreso Bryant than Njoku, both tight ends need to be added with Hooper set to miss a few more weeks. Njoku figures to cap Bryant's upside if he's not traded. Working in the favor of both is the fact that, despite only averaging 31.7 (No. 30) Team Pass Plays Per Game, the Browns target tight ends at a 31.6-percent (No. 3) clip. Odell Beckham, the alpha receiver in the offense, is now out for the season as well, potentially opening up more targets for Bryant.
Scotty Miller
With Antonio Brown set to return in Week 9, a bet on Scott Miller is a bet on the short-term. The Giants, Miller's opponent this week, have allowed the tenth-most fantasy points to receivers thus far. Miller is coming off a nine-target, six-reception game that produced 109 yards and 22.9 (No. 9) fantasy points.
with miller operating almost exclusively outside, 50 slot routes were split evenly between mike evans (25) and chris godwin (24) on sunday.

will mike evans-in-the-slot continue to be a thing after antonio brown arrives?

— the podfather (@Fantasy_Mansion) October 26, 2020
The Bucs average 39.6 (No. 7) Team Pass Plays Per Game, while Miller totals a 17.2 (No. 4) Average Target Distance and a 28.0-percent (No. 29) Air Yards Share. Chris Godwin is out, potentially opening up a few more deep shots for Miller, as opposed to underneath to Justin Watson. All told, Miller's totaled at least five targets in three of his past four contests, clearing 80 yards in three of four as well, so we're comfortable recommending him.
Denzel Mims
A bet on Denzel Mims this week is a bet on talent. Mims finally made his pro debut last week, totaling a 97.8-percent Snap Share, seven targets on 26 routes run (26.9-percent Target Rate), and four receptions for 42 yards.
with crowder (groin) inactive, denzel mims drew the start and is not going away, especially with perriman now concussed.

*44 snaps
*90% route participation
*10 slot routes
*7 targets
*10.5 yards/reception
*8.2 fantasy points
*3.2k on dk week 8 pic.twitter.com/72dAfom422

— the podfather (@Fantasy_Mansion) October 26, 2020
The Jets average 37.7 (No. 12) Team Pass Plays Per Game, while the Jets-Chiefs implied point total sits at 49 AND the Jets are 19.5-point underdogs. This indicates the potential for a decent amount of scoring and that the Jets will have to pass to keep up. With Breshad Perriman ruled out, you can do worse than Mims in the Flex.
Lamical Perine
Lamical Perine stepped in and up post-Le'Veon Bell, totaling a 73.3-percent Snap Share, 13 touches (two receptions), and 55 scrimmage yards in Week 7 against the Bills. He scored as well.
lamical perine is new york's new bell cow back:

*33 snaps (gore 17)
*11 routes
*3 targets
*13 touches
*3 rz touches (gore 0)
*13.5 fantasy points
*4.3k salary wk 8 pic.twitter.com/o9cnBklFnv

— the podfather (@Fantasy_Mansion) October 26, 2020
While this is Perine's first fantasy-relevant weekly finish (RB18), another encouraging sign is that his usage is comparable to the week before. Combined, he has totaled 22 touches over the past two games. Perhaps Perine and Denzel Mims symbolize a new era in NYC, one led by Sam Darnold. Time will be our judge.
Marquez Callaway
Fresh off a bye, and with Michael Thomas still sidelined, Marquez Callaway maintained similar usage in consecutive games. He totaled a 69.7-percent Snap Share, 10 targets on 34 routes run (29.4-percent Target Rate), and eight receptions for 75 yards in Week 7 against the Panthers. He commanded 57 Air Yards as well.
marquez callaway was stealing tre'quan smith's soul before limping to the locker room at the end of the game:
*78% snap share
*94% route participation
*10 slot routes
*10 targets
*75 receiving yards
*15.5 fantasy pts
*3.4k salary wk 8 pic.twitter.com/cxqnYJuAGA

— the podfather (@Fantasy_Mansion) October 26, 2020
The Saints average 37.2 (No. 16) Team Pass Plays Per Game, while Callaway's 6.5 (No. 96) Average Target Distance mark indicates his targets are high-percentage throws. Unfortunately, he will be sidelined with an ankle injury this week. We suggest keeping him rostered if Thomas suffers an injury setback and/or doesn't return to his usual target-hogging form.
A.J. Green
Contrary to reports of his demise, A.J. Green has awakened over the past two games. Combined, he has totaled 24 targets on 78 routes run over the past two games (30.7-percent Target Rate). He has made the most of his opportunity – hauling in 15 receptions for 178 receiving yards.
ashes to ashes, dust to… not so fast on aj green last two weeks.

*92% snap share
*39 routes/gm
*12 targets/gm
*7.5 receptions/gm
*135 air yards/gm
*16.4 fantasy pts/gm
*4.5k salary wk 8

and the nfl full season leader in unrealized air yards.

— the podfather (@Fantasy_Mansion) October 26, 2020
Green has finished as the WR15 and the WR31 in each of his past two games, respectively. Considering our blurb on Joe Burrow above, we're comfortable recommending him as a Flex this week.
Nelson Agholor
Nelson Agholor is listed at the bottom of this piece for a reason. That said, he's coming off a nine-target game and that's something we can't ignore. In fact, he commanded a 27.2-percent Target Rate, playing on a 78.3-percent Snap Share. More impressively, he posted a 5-107-1 receiving line. This marks the fourth consecutive game where he maintained full-time player status – 70-percent Snap Share or higher – as well. He has totaled a 28.3-percent Slote Rate, while commanding a 14.3 (No. 18) Average Target Distance. This indicates he is multi-dimensional, commanding Deep Balls and short, high-percentage throws.
the nelson agholor fantasy funeral has been POSTPONED.

week 7 air yards:
*agholor = 141
*waller + renfrow + ruggs = 118

whew.

— the podfather (@Fantasy_Mansion) October 26, 2020
Agholor's 9.9-percent (No. 93) Target Share and 18.5-percent (No. 66) Air Yards Share are nothing to write home about. He's still trending up and the Browns, his next opponent, allow the second-most fantasy points to receivers. The Raiders offense ranks No. 9 in DVOA, including No. 6 in pass DVOA. All of these factors make Agholor a desperation dart throw with week-winning upside.