With half a season of NFL football behind us, PlayerProfiler's cornerback rankings are now more important than ever. The cornerbacks at the top of the rankings need to be taken into account when making lineup decisions. There are three wide receivers considered weekly starters that need to be avoided if there is a replacement option. Do NOT take my recommendations to avoid these players to start Jeff Smith or other receivers of his talent level. The players mentioned are good, but are in unfavorable matchups.
Amari Cooper (CB Matchup: Darius Slay – No. 19)
Amari Cooper started the 2020 season off with four straight games recording over 100 Air Yards. Cooper's 51 targets in those first four-game had him on pace for a 200-target season with the Dallas Cowboys playing in shootouts against their opponents. Then Dak Prescott fractured his ankle. Since the devastating injury, Cooper has not topped 62 Air Yards, and now third-string rookie Ben DiNucci is the starting quarterback. With DiNucci under center, the Cowboys have the second-fewest Implied Vegas Points (18.00) this week. Cooper has benefitted from a heavy target volume, his 72 targets rank No. 2 among qualified wide receivers, but the loss of Prescott is shown in the advanced stats. His -4.9-percent (No. 66) Target Premium and 89.1 (No. 68) QB Rating When Targeted have been affected by the quarterback replacement.
Darius Slay has been, wait for it, slaying it (I'm not apologizing for that pun) in his first season with Philadelphia. The Eagles, pre-Travis Fulgham, may have struggled to find healthy, NFL-caliber wide receivers, but Slay has done his job of stopping opposing wideouts. Of his 240 (No. 13) Routes Defended, he has 47 (No. 47) Targets Allowed, 29 (No. 60) Receptions Allowed, and 272 (No. 32) Yards Allowed. He is top-10 with 9.4 (No. 5) Yards Per Reception Allowed and 5.8 (No. 8) Yards Per Target Allowed. He is responsible for only one (No. 17) touchdown allowed and 8.9 (No. 19) Fantasy Points Allowed Per Game. His defensive back teammates, Nickell Robey-Coleman (No. 86) and Cre'Von LeBlanc (No. 95) are better cornerbacks for rookie Ben DiNucci to target in this game.
Keenan Allen (CB Matchup: Bryce Callahan – No. 10)
Keenan Allen exited early from Week 5's matchup with the New Orleans Saints, unable to exceed lofty expectations in that game. After a bye week to get healthy, he toasted rookie cornerback C.J. Henderson and the Jacksonville Jaguars for a 10-125-0 line. His 18.9-percent (No. 5) Hog Rate and is 31.0-percent (No. 21) Air Yards Share reveal his alpha receiver role on the Chargers offense. Volume is key to fantasy production, but Allen's -29.2-percent (No. 97) Target Premium, 7.27 (No. 48) Target Accuracy, and 81.6 (No. 81) QB Rating When Targeted reveal that he benefits more once he has the ball in his hands rather than catching longer passes that defenses fear. This isn't an issue when facing inferior competition such as Donte Jackson in Week 3 (13-132-1). However, when faced with a good cornerback such as Carlton Davis in Week 4, he struggled (8-62-0 and 81 Air Yards).
This week, Allen goes against a top slot cornerback in Bryce Callahan, who has built up an impressive resume of production. He hasn't given up a touchdown or 60 yards receiving in a game this season. Call him Elmer because he will stick to opposing receivers. His 0.72 (No. 6) Target Separation mark makes it impossible for his opponents to receive easy targets, evidenced by a 1.74 (No. 7) Target Accuracy mark.  He is top-10 with 9.3 (No. 4) Yards Per Reception Allowed and 5.7 (No. 7) Yards Per Target Allowed. Justin Herbert has targeted Allen 10-plus times in each of his starts, except the game that Allen left early. While he may see the same target volume, Callahan's 1.20 (No. 5) Fantasy Points Allowed Per Target will make it a disappointing performance.
Robert Woods (CB Matchup: Xavien Howard – No. 8)
It's not easy being the alpha receiver on an offense. Ask Robert Woods. In the past two weeks, he has faced two top cornerbacks in PlayerProfiler's cornerback rankings in Jason Verrett (No. 2) and Kyle Fuller (No. 14). He combined for 51 receiving yards in those games and not even a touchdown helped him finish as a WR2 against Verrett in Week 6. Woods has faced off with two other top-20 cornerbacks in Darius Slay (No. 19) and James Bradberry (No. 20), finishing outside the top-40 in wide receivers in those weeks. His 71.7-percent (No. 77) Catchable Target Rate, 244 (No. 29) Unrealized Air Yards, and 1.47 (No. 71) yards of Target Separation reveal the struggles he and Jared Goff have had against top cornerbacks.
---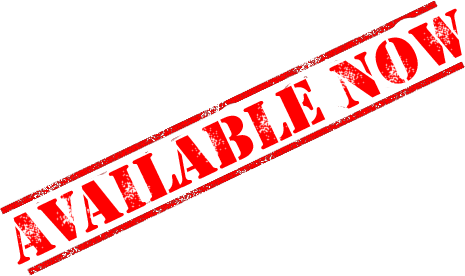 ---
Xavien Howard has an impressive four-game streak of recording an interception. A hiccup performance against D.K. Metcalf (7-193-0) is the only blemish on his +64.7 (No. 4) Coverage Rating. On the season, he is top-3 with a 45.9-percent (No. 2) Catch Rate Allowed and 40.9 (No. 3) Passer Rating Allowed. Along with his five (No. 10) Pass Break-ups and four (No. 1) interceptions, Howard has displayed the qualities of a shutdown cornerback. His ability to make plays on the ball is because he is close to his coverage assignments, allowing 0.86 (No. 11) yards of Target Separation. Since going against Metcalf in Week 5, he has 3.7 Fantasy Points Allowed COMBINED in Weeks 6 and 7. Metcalf was kryptonite to Howard in their matchup, but Woods is no athletic superman; avoid him in this matchup.