Heading into the fantasy finals, it's become painfully obvious that if your QB can run, you've already got a leg up on your opponent. You're spotted 5-10 points right off the bat in most cases and that's more than enough to turn your week from a brutal defeat to a close victory. Justin Herbert started the week exhibiting this, while Jalen Hurts and Kyler Murray ended the week putting an emphatic exclamation point on it. We have just a few days to tune up our teams for the fantasy finals and the finale of regular season DFS. Let's use PlayerProfiler.com's advanced stats, metrics, and analytics to unpack and conquer it all.
Thursday Night Breakdown: Herbert Leads Chargers to OT Victory
It's a miracle! The Chargers hung on to win in overtime against their division rival on Thursday night. Missed field goals factored in, as always, but a failed sequence at the goal line by impressive fill-in Marcus Mariota left the door open for Justin Herbert to drive his team down for a dive-in win. It's more of the same for Herbert, a near-lock for Rookie of the Year. He's eighth in the league in passing yards with one fewer game played than most everyone else, and top-10 in various PlayerProfiler.com metrics such as Money Throws and Pressured Completion Percentage.
Justin Herbert generated a career-high +23.7 Total EPA on dropbacks, almost half of which came under pressure (+11.0 EPA, most in a game by any QB this season).

Herbert Under Pressure
➤ 6/10, 131 yards, TD#LACvsLV | #BoltUp pic.twitter.com/cs50D3tUpF

— Next Gen Stats (@NextGenStats) December 18, 2020
When evaluating Herbert and another QB we'll discuss later, I keep coming back to this tweet from @HaydenWinks:
Pretty much out on all QB prospects that can't run

— Hayden Winks (@HaydenWinks) December 16, 2020
Herbert has also chipped in 199 yards (more than any of his college seasons) and four scores on the ground. Those extra 43.9 points lift him from the QB13 to the QB9, which counts for a lot on a week-to-week basis. Sure, it's not earth-shattering, but that ability to scramble, to roll out and dive into the endzone when the options are covered as opposed to heaving the ball out the back of the endzone or into a dangerous window, is worth a ton.
---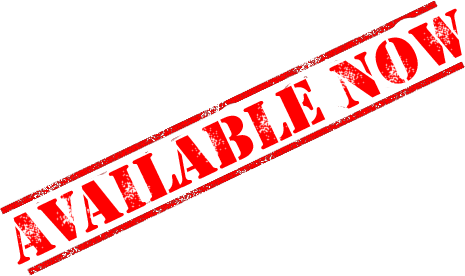 ---
The statuesque QBs of years past are being phased out– in fantasy for certain– in favor of the more mobile passers. Your top 10 QBs are averaging 360.9 rushing yards on the season compared to 144.3 rushing yards on average for QBs 11-20. Even mediocre passers are buoyed by this production in a huge way, especially in leagues where rushing scores are worth more than passing scores. In rookie drafts this year, keep your eyes glued to the Konami-ready QBs slipping for the more traditional pocket passers.
Action: I've been covering intriguing buy low candidates in dynasty in another series, and Joe Burrow rushed for 142 yards and three scores in his 11 starts. Oh, and he was pretty good at passing the ball too. While he gets overlooked for Herbert, Jalen Hurts, and other hot rookie QBs, don't forget about buying Burrow while he's out of sight and his price is depressed.
Lesson Two: Josh Allen Scores Four in Rout of Denver
The Chiefs are the best team in football. The Bills are number two. Josh Allen flexed every muscle on Saturday, carving up Denver through the air and on the ground on the way to his best fantasy day of the season. His marriage with Stefon Diggs has been pure gold, with Diggs currently the WR3 in PPR. And Allen has kept several receivers relevant, with Cole Beasley the WR16 (!!!) and even rookie Gabriel Davis ninth among rookies with 459 receiving yards, operating in a part-time role this year as John Brown battles injury.
Josh Allen just joined a very exclusive club ?

Players with 30 pass TD and 8 rush TD in a season:

‣ Josh Allen (2020)
‣ Cam Newton (2015)

Cam won the MVP that season, so what does that say about Josh Allen? #BillsMafia pic.twitter.com/FTA1jAu1TC

— CBS Sports HQ (@CBSSportsHQ) December 20, 2020
Offensive Coordinator Brian Daboll has been among the best in the league this year, leaning on Allen's dual strengths and fitting the scheme to the player as opposed to the inverse. Allen is seventh in pass attempts and top-10 in red zone attempts on what was considered a run-heavy team. It's the ideal plan for a player who gets you net-positive results the more touches he gets, and the Bills are Super Bowl contenders because of it.
Action: Allen and the Bills are off the main slate in Week 16 as they'll close out the fantasy regular season on Monday Night Football against the Patriots. He and Diggs will once again be premier Showdown plays against a defeated Pats team that could be starting Jarrett Stidham. Allen remains a top-5 QB regardless of matchup and I won't be scared off him by a Patriots defense that just lost Stephon Gilmore.
Lesson Three: Tony Pollard Excels in Surprise Start
It's become more and more lukewarm over the season to suggest that Tony Pollard is a better, more explosive player than Ezekiel Elliott. Pollard removed all doubt on Sunday. He was the definition of a three-down bellcow and he succeeded in each phase, breaking off chunk runs like the 40-yard score that essentially iced the game. Pollard has four 20-plus yard runs on 87 carries this season. Elliott has two on 211 carries. It's more evidence that Zeke was grossly overpaid, especially while Dak Prescott recovers on the franchise tag after a scorching start to the 2020 season.
Tony Pollard without Zeke:

* 52-of-58 snaps
* 75% of the RB carries
* 9 targets for a team-high 26% share
* Averaged 7.3 yards per touch
* 100% of the carries inside the 5-yard line
* Zeke has a $90M contract (actual LOL)

— Adam Levitan (@adamlevitan) December 21, 2020
Pollard also paced the team in targets with nine, catching six for 63 yards and a long reception of 30. It was more explosive plays from the dynasty darling, and he remains one of the few worth-it dynasty handcuffs for this exact reason. If the offense wasn't so stacked at receiver (and it might not be after this offseason), give the guy some more slot snaps already.
Action: Elliott should return next week, but Pollard will more than likely eat into his touches more than before. He's a risky start in the finals if that's the case, but he's got the potential to rip off a long touchdown run on any given carry, just like he showed Sunday. If Zeke's calf injury is still eating at him, Pollard could retain the role. If so, all systems are obviously full go against the Eagles.
Lesson Four: Brees Unimpressive in Return
The Chiefs – Saints game was tabbed as a possible Super Bowl preview, especially after the news broke that Drew Brees would be returning to the lineup. I wish he would've stayed home. Brees was awful for much of the game, finishing the day 15 of 34 for 234 yards, three scores and a pick. The production came almost exclusively in the second half, with Brees looking like a man recovering from numerous broken ribs in the first period. He spread the ball around near the line of scrimmage, getting Alvin Kamara to a hair under 100 scrimmage yards and a receiving score, which was about the only positive outcome for New Orleans' fantasy assets in Brees' return.
Drew Brees 51-yard pass to Emmanuel Sanders traveled 50.8 yards of air distance, Brees' longest completion over the last 3 seasons.

Sanders has been the targeted receiver for the three longest completions by the Saints this season.#KCvsNO | Powered by @awscloud pic.twitter.com/3YN50Cx97U

— Next Gen Stats (@NextGenStats) December 20, 2020
I understand it's hard to look a "healthy" Brees in the face and say "We're going with Taysom Hill," but a week after Jalen Hurts beat the Saints in his first career start, how could the Konami-friendly Hill not have given the Saints a better chance to upset the best team in football? I can hardly believe it either, but it's true. Brees will almost certainly be the starter against the Vikings on Christmas, but they'd simply be better off with Hill.
Action: Kamara's value gets a big boost with Brees back under center, and he's underpriced on Christmas based on his heavy usage in the Brees-led offense. At $7600, he's a jam in Mon-Fri slates with his receiving profile and scoring upside as high as any back in the league.
Lesson Five: Jalen Hurts Goes Nuclear in Comeback Attempt
Jalen Hurts completed 24 of 44 passes for 338 yards and three scores, also recording 11 carries for 63 yards and another touchdown on the ground in the explosive matchup of Oklahoma QBs. Kyler Murray outdueled him, but Hurts stamped his mark as a franchise player with his furious comeback attempt in a back and forth game. Carson Wentz is a goner.
Jalen Hurts: 401 total yards in Wk 15 (338 passing, 63 rushing)

That is more than Carson Wentz has had in a single game in his entire career. pic.twitter.com/e0xzcGwV2J

— PFF (@PFF) December 21, 2020
Remember when we talked about how crucial rushing is to quarterbacks coming into the league? Hurts is the QB2 over his first two career starts, with 166 yards and a score on the ground to go along with a monster 505 passing yards and four scores through the air. Keep in mind his best receivers are rookie Jalen Reagor and… Miles Sanders? Dallas Goedert, maybe? Elite creator. It's what dreams are made of for dynasty leaguers that were able to scoop up Hurts in the second round of rookie drafts, and he looks like a legitimate franchise rejuvenator for the Eagles.
Action: DraftKings has finally got wise and boosted Hurts' cost to a more accurate $7000, with the upper echelon QBs like Russell Wilson ($7300) and Justin Herbert($7400). That said, you best believe he'll be a core piece of my lineups against the Dallas Cowboys next week in an immensely relevant game.