Two weeks before the 2020 NFL Draft, I corralled some fellow analysts and friends for a superflex dynasty startup. Here, I'll lay out my key picks and explain why I made them as we dive headfirst into the most popular time of year for dynasty startups.
A little background on this particular league. It's Superflex and TE premium (1.5 PPR for tight ends as opposed to one PPR for running backs and receivers). We only have to start one running back, wide receiver and tight end. We have six flex spots, making for 11 total starters. I wanted to use this flexible format because it allows owners to build their teams however they want, with multiple viable strategies. There were also 2020 rookie picks available for drafting in the startup, for a rookie draft that hasn't yet taken place. This draft went for 30 rounds, but we'll only cover the most crucial selections here. Let's dive in.
Early Rounds
In both rookie drafts and startups, my policy is almost always to trade back early. It's likely that a number of assets will be of similar value up top before positional scarcity can take place. Moving back and acquiring even more blue chip players is a big plus. I drew the 1.03 in this draft and it was tough passing on Lamar Jackson, but I traded the 1.03 and 3.03 for the 1.06 and the 2.07. Those picks turned into Ezekiel Elliott and Chris Godwin. This start allowed me to lock in my one required weekly starter at running back and start my mad dash of acquiring young, athletic wideouts that haven't yet reached their peak of both production or trade value.
I went with Elliott over Dalvin Cook, Alvin Kamara, and Joe Mixon. Elliot's situation is highly unlikely to change over the next few seasons. He is locked into a top five offense in which he has no competition for volume or goal line work. His volume and situation is as strong as ever, so locking him in as my surefire RB1 felt safe.
Following up with Godwin over the likes of JuJu Smith-Schuster, D.J. Moore, and Davante Adams was a bet on his talent and dynamism. Even in the face of a changing situation in 2020 and beyond. Tom Brady hasn't had a weapon like this since Randy Moss. With the Buccaneers gearing up for a title run in this short window, it made perfect sense to scoop up Godwin as my WR1 both short and long term.
I selected Miles Sanders at 2.10. Another all-purpose back locked into high volume and increased red zone volume as his young career impresses. With Jordan Howard out of the way, Sanders is making a beeline for the top tier of running backs.
I didn't love my options are 3.06, so I again traded down. I moved the 4.10 and 9.03 for the 5.05 and 7.05, acquiring Deebo Samuel at 5.03 and Terry McLaurin at 5.05. This continues the theme of hoarding young athletes at the receiver position that have already shown signs of a breakout but still have room to grow both in their role and their long term trade value.
This is a key point in dynasty: receivers retain trade value much longer than running backs. The receiver's prime takes place later in their careers and they can still be effective at an older age. Julio Jones, age 31, went at pick 4.01 in this startup draft. You simply won't find running backs going this early in startups. As such, their trade value will start to decline almost as soon as they enter the league.
Middle Rounds
I punted on early round QB in favor of these young phenoms, so I then tripled up at the position. I took Matt Ryan, Matthew Stafford, and Drew Lock in the sixth and seventh rounds. The first two gave me solid QB1 production with still several years of life left. The third became one of my favorite picks in the draft. I targeted and missed out on both Daniel Jones and Josh Allen, and I really wanted to lock in a younger QB with room to grow. Lock was the pick at 7.05.
This startup took place days before the NFL Draft, and there might not have been a bigger winner from the weekend than the 22-year-old from Mizzou. He had a brief starting stint at the end of 2019. While there was some uneven play, Lock clearly has the potential. After the team added Jerry Jeudy and K.J. Hamler…and Albert Okwuegbunam… and Melvin Gordon…and already had Courtland Sutton and Noah Fant, he now has the weapons too. Lock is arbitrage play Daniel Jones at a cheaper price and I'm all in just like the Broncos' brass.
Just like I punted on QB, it was time to acquire some tight ends in this TE-premium format. I was thrilled to land Hayden Hurst at 8.10. He's a better athlete than Austin Hooper, who finished as the TE6 while missing three games. The lack of depth at the position encourages optimism for Hurst, a former first round pick who happened to be buried behind Top-5 talent Mark Andrews. Hurst offers great value as the current TE15 in FFPC ADP. I scooped up Jack Doyle a few rounds later, finding myself with a sturdy duo with upside heading into 2020.
I picked A.J. Green with the 10.01, banking on one or two years of production in the retooled Bengals offense. Joe Burrow will not be wanting for options in his passing game. Green, who's cheaper to acquire than Tyler Boyd, is a sure bet to contribute this season.
---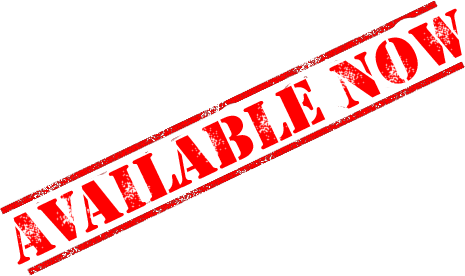 ---
The 1.01 rookie pick went at 1.07 overall, and the run on rookie picks ensued. For that reason, I forfeit the chance to draft any until the middle rounds. I took the 2.04, 2.07, and 2.09 between Rounds 11 and 14. While the rookie draft hasn't happened yet, early ADP and my own rookie drafts have shown me I have the chance to draft players such as Michael Pittman, Laviska Shenault, and Chase Claypool in this range. I'm all about that at cost.
Later Rounds
The second half of the draft was all about upside and depth. In Rounds 15 and 16, I selected two running backs with promising profiles that needed changes of scenery to become relevant once again. I took Royce Freeman first, banking on an eventual trade. At only 24 years old, Freeman still has time to hit his ceiling. With Phillip Lindsay and Melvin Gordon ahead of him, there's hope he gets shipped out this summer or in season and has a chance to prove himself. Situation trumps all for running backs, so taking a shot this late on a back young enough to get his career back on track felt like good value.
I then took Matt Breida, who is shockingly only 24 years old. The sheet of injuries seems long, but he's overcome the various sprains and strains and proven himself a warrior. I was lucky enough to hit on my strategy when Breida was shipped to Miami during the NFL Draft. He walks into a high-value role as the best receiving back on a pass-happy team with only Jordan Howard in town. Breida's 6.5-percent Breakaway Run rate, No. 6 among qualified running backs, gives me hope for hitting on a solid upside play this late in the draft.
The rest of the draft saw me grabbing upside and undervalued volume plays wherever possible. Including Devin Funchess, Josh Reynolds, Kaden Smith and Trey Quinn. While I didn't land the stud QBs or TEs early that many of my competitors did, I felt pretty pleased to grab the young studs where I did. The players and rookie picks I landed give me a good opportunity to compete both early and in the upcoming seasons.