Earlier this week, I wrote about five players for whom the world looked a lot brighter after the NFL Draft. Five situations wherein players saw the deeds of their respective teams and thought "all is right with the footballing world." In the interest of balance, it is only fair that we acknowledge that not every player is presently writing sea poems about how well things went and looking forward to the future with a sense of security and excitement.
It is these players that we will focus on today. These five players sat back over the weekend of April 23rd-25th and watched as their NFL futures began to look a lot different, and not in a good way.
Aaron Rodgers
The last time the Green Bay Packers spent a first-round pick on an offensive skill player was back in 2005 when they surprisingly selected Aaron Rodgers. Fast forward 15 years and, in one of the deepest wide receiver classes in living memory, Rodgers must have been secretly hoping that drought would come to an end.
It did, but not in a way that Rodgers would have wanted. Instead, the Packers threw away a fourth-rounder to move up and select Jordan Love, his eventual replacement.
Rodgers's current contract makes it likely that he will remain the starting quarterback for at least 2020. While he would have to put up with the fact that the Packers hadn't landed a top tier wideout, he could take solace in the knowledge that the team would invest in the position on Days Two and Three.
They did not. Instead, they drafted a running back in A.J. Dillon with absolutely zero chops in the passing game and a tight end/fullback hybrid called Josiah Deguara to block for said running back. None of the 35 wide receivers picked in the 2020 NFL Draft were selected by the Packers.
---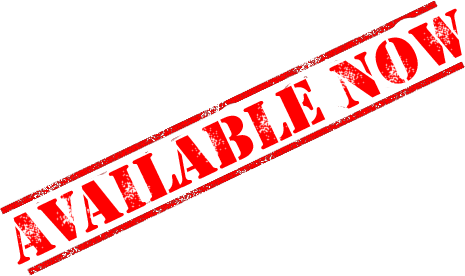 ---
Rodgers eeked by in 2019 with the middle-of-the-road efficiency from the players around him. His +1.20 Supporting Cast Efficiency mark ranked No. 14 among qualified quarterbacks. You cannot with your hand on your heart say that the Packers added players to their roster to increase this in 2020. It won't happen for a while, but when the Packers/Rodgers divorce happens, in the words of Gerard Butler, "It's going to be biblical."
Jalen Hurts
Quarterbacks taken in the first round of the NFL Draft are almost expected to start straight away these days. Yes, the last two NFL MVPs didn't do this, but I digress. Those taken in the second round have benefited from a certain amount of patience in recent times. Even so, of the 10 quarterbacks drafted in the second round since 2010, nine saw playing time as a rookie. Five started at least ten games, while Andy Dalton, Derek Carr, and Geno Smith started all 16 games. The only player not to take a single regular snap was Christian Hackenberg.
My point is that when a quarterback is taken in the second round, he is likely to see the field at some point as a rookie. I would be surprised if this was the case for Jalen Hurts. The advanced stats and metrics make Hurts a prospect to drool over. Do you like quarterbacks who broke out early? His 18.1 Breakout Age is in the 100th-percentile. What about quarterbacks who can move the ball through the air in an efficient way? Look at his 89.7 (95th-percentile) College QBR and 11.3 (98th-percentile) College YPA. WOW.
Philadelphia's selection of Hurts has been seen by many as an indicator of doubt the team has about Carson Wentz. Though the word coming out of the Eagles camp is that the Hurts pick was a simple question of trusting their board. Ok…
If this is true, and we should allow some benefit of the doubt, then Hurts has landed on a team with an entrenched starter at quarterback on big money until the year 2022. Every bad Wentz throw or fumble will lead the more vociferous Eagles fans to call for Hurts, but he will likely spend the entirety of his rookie season (and probably his second) on the bench. He could have wished for a better landing spot if he hoped to challenge for the starter's gig in his first season. Instead, the best he can hope for is to become another member of the famed Philadelphia Quarterback Factory.
Marlon Mack
The current NFL attitude towards giving running backs a second contract makes contract years a nervous enough time for them. A team drafting one of the best running back prospects for many a year in the second round before said contract year can only add to the apprehension. Especially if the team trades up to get that player. This is what has happened to Marlon Mack.
Mack posted his first career 1,000-yard season in 2019 behind the force of nature that is the Indianapolis Colts offensive line. This came on the back of the 908 yards he managed in 2018. Still, he only managed 4.5 (No. 40) yards per touch last season. He has also dealt with a litany of injuries since entering the NFL.
These and other factors must have played a part in the reasoning behind selecting Jonathan Taylor.
Taylor was a truly dominant college performer. This is evident with his 41.8-percent (93rd-percentile) College Dominator Rating. In his worst season in college, he rushed for 1977 yards. His WORST season. He commanded a more than acceptable 10.3-percent (77th-percentile) Target Share in 2019. Plus, his workout numbers are just fabulous.
Drafting Taylor is not an immediate sign of the Colts wanting Mack off their books and out of their lives, but it's not exactly a glowing vote of confidence, is it? Given how they have used him over the last two seasons, Mack likely doesn't even have the comfort of seeing passing down work. He has 31 receptions combined over the last two seasons.
The best Mack could hope for is that the Colts will look to rotate him and Taylor in 2020 before allowing Mack to hit the open market after the season. If Taylor begins to look accustomed to life as an NFL back though, Mack could be relegated to a backup role. This would help him in free agency, as he would still likely have tread left on his tires. This blessing in disguise, if indeed it is a blessing in disguise, is particularly well disguised at this time.
Kerryon Johnson
The Detroit Lions have tried to tell us how they feel about Kerryon Johnson, but we just won't listen. They don't want to use him as an every-down workhorse. They want a running back committee. Still, we write and speak about how good it will be when Johnson is finally handed the keys to the Lions rushing attack.
The team's early-second round selection of D'Andre Swift should finally convince the Kerryon truthers that this is not going happen.
Swift was not an elite-level dominant college producer. We can see this. In truth, how many backs out of Georgia in the last few seasons have been? Nick Chubb only had a 25.0-percent (52nd-percentile) College Dominator Rating, Sony Michel a 27.5-percent (60th-percentile) College Dominator. Granted, Todd Gurley managed a 33.5-percent (78th-percentile) mark, but you take my meaning. While he may not have been truly dominant, Swift was certainly productive. He averaged 6.2 (77th-percentile) yards per carry for the Bulldogs. All the while commanding a 10.1-percent (75th-percentile) Target Share.
Swift may not be a complete back, and probably isn't a player to take over an entire backfield, but remember what I said at the beginning? The Lions don't want to put all their running back eggs into one basket. This situation has all the hallmarks of a committee, and a jolly messy one at that.
Dante Pettis
Many moons ago, before the 2019 NFL, I wrote about how Dante Pettis had "won" free agency after the San Francisco 49ers took limited steps to address the wide receiver spot. This left the door open for Pettis to emerge as a playmaker on an ascending offense designed by one of the NFL's more creative offensive minds.
This victory was short lived. Pettis spent the bulk of the 2019 season in the doghouse. He saw the team acquire Deebo Samuel in the draft and Emmanuel Sanders via trade as the 49ers marched to the Super Bowl. Sanders left for the Saints in free agency. Thus potentially leaving the door open to a way back for Pettis. Could that famous third-year leap be coming?
It looks unlikely. The 49ers traded up in the first round of the draft to select Brandon Aiyuk. His late Breakout Age can partially be explained by his spending two years at junior college, but he had an elite level College Dominator Rating and College YPR, also boasting a 132.0 (92nd-percentile) Burst Score.
The 49ers then offered Pettis a glimmer of hope by sending Marquise Goodwin to the Philadelphia Eagles, but just to keep Pettis on the back foot, they used a seventh-round pick on Jauan Jennings.
It wasn't just the rookie selections that made Pettis something of a loser. The 49ers are still hopeful players like Trent Taylor and Jalen Hurd can contribute after lost 2019 seasons. Travis Benjamin was brought in during free agency. This 49ers wide receiver depth chart is among the deepest in the NFL. This despite the lack of a true alpha in the group. Most of the players on it have something to offer and have the backing of their head coach. Pettis, it seems has neither.