It appears as though Week 6 of the NFL season will go undisturbed. However, it was but 48 hours ago that a sense of deja vu hit the fantasy community; a positive COVID-19 test popped up in Atlanta on Thursday. Indianapolis and New England followed suit on Friday. As of Saturday, all three teams have been cleared to return to practice and the games are still on. Everyone can breathe a sigh of relief; go ahead, it'll feel good.
Though the COVID news trended in the right direction, there remains an abundance of injury news. Chris Godwin and Julio Jones are set to return, but the losses always outweigh the gains. Aside from a certain running back joining the defending champs, the hot topic of the week has been the injury to star quarterback, Dak Prescott. See why the players want long term contracts, kids? Prescott's injury may be the most notable, but it certainly isn't the only one of consequence. Into The Infirmary!
IR Bound
Chris Hogan– NYJ (Ankle), Darrynton Evans– TEN (Hamstring)
ANALYSIS:
Darrynton Evans, Tennessee's rookie running back, was well-liked going into the draft and many applauded the landing spot. However, he hasn't had the time to make an impact and now heads to the reserve. Jeremy McNichols is the one to watch behind star Derrick Henry. A look at his player profile reveals impressive workout metrics and college production. He's worth a stash in deeper leagues.
As for Hogan's injury, it simply means Joe Flacco will have even less pass catchers to work with this Sunday. However, returning from IR is rookie Denzel Mims. Many expected a big rookie year from Mims, given his talent and the lack of weapons around quarterback Sam Darnold. A double-hamstring injury put a halt to that to begin the year, but Mims is back at practice, and working towards a return to playing on game day.
OUT for Week 6
Dawson Knox– BUF (Calf), Dak Prescott– DAL (Ankle), Noah Fant–DEN (Ankle), Melvin Gordon– DEN (Illness), K.J. Hamler– DEN (Hamstring), Mo-Alie Cox– IND (Knee), Dalvin Cook– MIN (Groin), DeSean Jackson– PHI (Hamstring), Alshon Jeffery– PHI (Foot), Diontae Johnson– PIT (Back)
ANALYSIS:
The injury to Dak Prescott is devastating on many levels, but this won't kill the fantasy value of the skill players. Is backup Andy Dalton some sort of Cowboy savior? Unlikely, but he has proven in the past that when he has weapons (and boy does he have them in Dallas), that he can provide very good quarterback play. Ezekiel Elliott may be a bigger part of the game plan going forward with Dalton, but there should be little drop off with the receivers.
Cook's injury is the next most notable, though Alexander Mattison makes for a fine play in the star's stead. It's wise of the Vikings to sit Cook with a bye next week, allowing the back to properly rehab. This will be better in the long run.
The Steelers offense should be fine without Diontae Johnson, given the rise of rookie Chase Claypool. He, along with JuJu Smith-Schuster, may be in for a very big day.
With DeSean Jackson and Alshon Jeffery out in Philadelphia, fire up Travis Fulgham for another week.
DOUBTFUL for Week 6
Sammy Watkins– KC (Hamstring), Sam Darnold– NYJ (Shoulder)
ANALYSIS:
With Sammy Watkins out, Mecole Hardman has an opportunity to make a splash on Monday night. Patrick Mahomes and the Chiefs offense hasn't looked as explosive this year, and a matchup against the struggling Bills defense is just what the doctor ordered. '
As for Darnold and the Jets, there isn't a doctor (or human, rather) that could fix that organization.
QUESTIONABLE for Week 6
Curtis Samuel– CAR (Knee), Jarvis Landry– CLE (Hip/Ribs), Baker Mayfield– CLE (Chest/Ribs), Drew Lock– DEN (Shoulder), D.J. Chark– JAX (Ankle), Tyler Eifert– JAX (Neck), Julian Edelman– NE (Knee), Darius Slayton– NYG (Foot), Breshad Perriman– NYJ (Ankle), Leonard Fournette– TB (Ankle)
ANALYSIS: 
Most of the players with the questionable tag are on track to play this weekend. Cleveland should be at full capacity heading into Pittsburgh, while Julian Edelman is appearing per his weekly ritual. Darius Slayton appears ready to go and Leonard Fournette seems set for limited work. The biggest question on this list is Drew Lock.
The Broncos quarterback has a good chance to start; he will be missing some weapons, however. With Noah Fant, Melvin Gordon and K.J. Hamler all out for this week, Lock will have to rely on Phillip Lindsay, Tim Patrick and rookie Jerry Jeudy.
---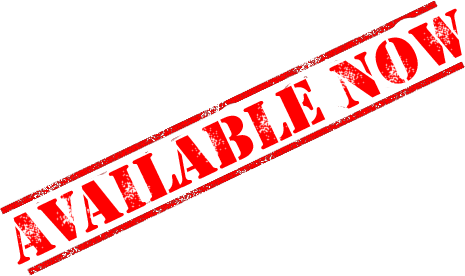 ---
Being down weapons against a Bill Belichick-led defense isn't exactly ideal, particularly for a second-year quarterback coming off of an injury. Lock is better off returning next week.
Conclusion
Losing Dak Prescott for the season is a bummer for football in general, but there's no need to shy away from the Dallas offense in fantasy football with Andy Dalton at the helm. Alexander Mattison should have a good week filling in for Dalvin Cook, while Travis Fulgham is another solid start. The list wasn't as heavy this week, but that won't always be the case. Be sure to check back again for next week's edition of The Infirmary.