NFL teams once again threw millions of dollars around in free agency with the hopes of making a championship run. With training camp underway, we can take a moment to reflect on the fallout. We can look ahead to see how familiar faces will perform in new environments in 2019. Let's key in on a few of the more interesting signings from a fantasy perspective using advanced stats, metrics and analytics profiles.
Nick Foles, QB, Jacksonville Jaguars
Signed 4-year, $88M deal
Fresh off another playoff run, Nick Foles cashed in after playing backup to Carson Wentz in 2017 and 2018. It was a foregone conclusion that Foles would end up in Florida. The Jaguars confirmed those beliefs by giving the 30-year-old a starting job and a new lease on life. His whirlwind late season pushes have called his actual skill level into question. While he kept the Eagles in games when all hope looked lost, he now joins a Jaguars team with a much more shallow roster. It's a clear downgrade from a core with Alshon Jeffrey and Zach Ertz to a mishmash group headed up by Dede Westbrook and Keelan Cole. Ownership's hope is that he can elevate the play of his new squad. That will prove difficult behind a bottom-tier offensive line.
The Eagles have boasted one of the best offensive lines in football for a few years now. Signing anywhere besides Indianapolis or Pittsburgh would've been a tick down for Foles in that regard. Player Profiler credited 2018 Jags starter Blake Bortles with a 77.6-percent (No. 31 among qualified players) Protection Rate in 2018. Foles, in comparison, was gifted an 80.3-percent (No. 21) Protection Rate. It also doesn't help that Foles is even less agile than Bortles. He is the definition of a pocket passer who relies on making reads and executing before the pocket collapses. If that time passes, it's essentially curtains on the play.
Foles is on a team that will feature a finally healthy (?) Leonard Fournette as the focal point, and may be deployed as a glorified game manager. Though his price tag constitutes that he should be able do more when called upon. The Jags want to stick to the archaic blueprint of "run hard, hit hard" football. Foles will help them accomplish that goal on their way to dead last in the AFC South. He is a low-ceiling QB2-type going into this season.
Le'Veon Bell, RB, New York Jets
Signed 4-year, $52.5 deal
The most interesting storyline of last year's offseason reached its conclusion in March when Le'Veon Bell signed with the Jets for a boatload. The team is certainly still far from a title run as long as Bill Belichick and Tom Brady still breathe. Still, this signing immediately boosted the fantasy outlook of an offense that flashed late last season as young gun Sam Darnold finally found his land legs. The inclusion of a talent like Bell in place of Bilal Powell and Isaiah Crowell means an immediate uptick in production for everyone in town. The offensive line is nothing to write home about, even with the addition of Kelechi Osemele. The hope is that Bell's crafty ways and (what should be) fresh legs can help alleviate the pressure on his sophomore quarterback and offensive line. Young QBs tend to favor good pass-catching backs. Bell has proven himself to be one of the best in that arena.
We haven't seen Bell carry the load in an offense containing anything but superstars. This will certainly be a new challenge for a player whose motivation and professionalism has been called into question (However, even taking on New York sports media is probably better than dealing with whatever festering drama had made its home back in the Steel City). With a hopefully focused and rested Bell, a developing Darnold and a receiving group marked by youth and craftiness, this New York Jets team looks ready to make good on the late season promises they made in 2018. Bell is firmly in the conversation as round one snakes into round two. He can be picked after the uber-elite backs and wide receivers, and Travis Kelce, have gone off the board.
Kareem Hunt, RB, Browns
Signed 1-year, $1M deal
Kareem Hunt is another precocious talent that allowed off-field issues to derail a promising career. He was picked up by the Cleveland Browns, who will watch him keep the bench warm for the first half of the season while he serves a suspension. Nick Chubb is the workhorse of this offense, and new head coach Freddie Kitchens seemed content to ride him once he took over the play calling last season. Disgruntled Duke Johnson recently hired a new agent in the hopes of getting out of town. Which means that Hunt looks to serve as the number two by the time he's eligible to play. While many a hot take have been thrown into the "Browns Super Bowl" fire over the last few months, playing anywhere but Kansas City is a step down for Hunt. He's hurt by an eight game suspension and by sharing a backfield with a runner better than anybody that was on the Chiefs roster last year.
---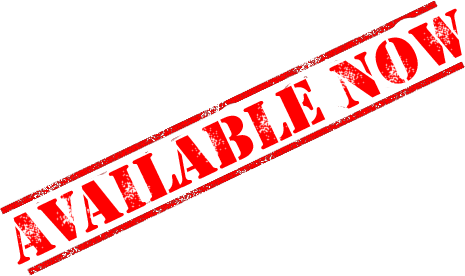 ---
The Browns did run the ball a bit more than the Chiefs in 2018. Cleveland is still going to look so different with personnel changes that we can't predict an increase in backfield opportunity for Hunt's stint as a Brown. His ADP suggests he'll get ample opportunity to see the field in 2018. An injury to Chubb or the loss of Johnson would increase those projections on an offense that has every piece for a big step forward in Baker Mayfield's second season. While he makes more sense as a best ball pick, Hunt is worth a look in redraft. However, placing any amount of trust in a player that's giving you half a season of production in half-or-less of the backfield opportunity is pure danger. Play that game at your own risk.
Tevin Coleman, RB, San Francisco 49ers
Signed 2-year, $8.5M deal
Reunited with Kyle Shanahan, Tevin Coleman enters the muddled San Francisco depth chart as the early favorite to lead the backfield in production. However, this situation might devolve into a Patriots-esque committee sooner rather than later. He's competing for touches with Jerick McKinnon, fresh off a 2018 preseason ACL tear, and a T-1000 that eats soft tissue injuries for breakfast in Matt Breida. Ineffective play or injury would lead to missed expectations for Coleman in a hurry. The bright side is that Shanahan has always spoken highly of him, and now has a chance to truly feature him with no Devonta Freeman around. An accomplished receiver, Coleman racked up 31, 27, and 32 catches over the last three years in Atlanta while sharing time with Freeman. With a wide receiver group featuring plenty of youth and speed but not much experience, his receiving ability will likely be put to use immediately by now-healthy Jimmy Garoppolo.
Luckily, the 49ers field an above-average offensive line for Coleman to work with. They provided the battered and bruised Breida with a 91.1 (No. 10) run blocking efficiency rate per Player Profiler. That was with opponents facing off against C.J. Beathard and Nick Mullens for 14 of 17 games. Coleman is the quintessential best ball pick right now. Injuries and preseason work will shed a little light on the backfield opportunity this year. He'll be worth his mid-round price tag if he takes hold of the opportunity in what projects as a high-octane, efficient offense. It wasn't that long ago that Shanahan led an MVP-caliber offensive campaign. With Coleman as his hand-picked workhorse, he should rocket up to low-end RB1 status in a hurry.
Devin Funchess, WR, Indianapolis Colts
Signed 1-year, $10M deal
With most of the blue chip free agents already on planes to their new homes, Devin Funchess die-hards and haters alike took to Twitter after the loaded Colts signed him to a one-year deal. While he underperformed last year in Carolina, he provides the Colts offense with an element they've been missing as of late. Healthy, big-bodied receivers who can out-jump defenders and rake in touchdowns have been in short supply in Indianapolis. Chester Rogers and Ryan Grant have failed to make much impact alongside T.Y. Hilton. Eric Ebron is also not bringing in 13 touchdowns again in 2019, and remains one of this year's most obvious regression candidates. Regardless, the Colts offense looks to be even better than they were last year.
Andrew Luck enjoyed his healthiest offseason yet after a career-best year of efficiency. He had 70 (No. 10) deep ball attempts last season, and that was without a 6-4, 230-pound bruiser waiting downfield. Parris Campbell was introduced into the mix as well, but he and Funchess differ greatly in how they win. If anyone is about to be pushed for work, it's Nyheim Hines. Funchess is a great pick in the mid-to-late rounds of redraft and best ball leagues. His spiked weekly touchdown upside is as high, if not higher, than receivers being selected around him such as James Washington, D.K. Metcalf and TreQuan Smith.
Tyrell Williams, WR, Oakland Raiders
Signed 4-year, $44.3M deal
Now playing behind Antonio Brown instead of Keenan Allen, Tyrell Williams enters 2019 as the firm secondary option for Derek Carr. Oakland will certainly be passing the ball a ton with an unimpressive defense keeping opponents in contention. Jared Cook and his 101 targets are also now gone. However, the additions of Brown and Josh Jacobs will likely cap Williams' target share. Which isn't necessarily a bad thing.
The Gazelle has received fewer than 70 targets in each of the last two years. Sporting a 15.9 (No. 13) yards per reception clip last year showed that he remained efficient in his ancillary role. Even more so than Allen, Brown will command maximum attention from opposing corners. This will allow Williams to feast on secondary defenders and remain usable in fantasy as a WR3 type with spiked-week potential. Assuming that Carr can ever get a ball downfield far enough for him to scoot down the sideline for a touchdown.
Jared Cook, TE, New Orleans Saints
Signed 2-year, $15.5M deal
After a 2018 season for the ages, 32-year-old Jared Cook will take his talents to New Orleans. A place where productivity at tight end hasn't been a reality since the halcyon days of Jimmy Graham. Cook enjoyed a career year with Derek Carr in the midst of Amari Cooper's departure and general dysfunction. He now joins a team poised to make one or two serious runs at a title with Drew Brees still under center. Though Mark Ingram, Alvin Kamara and a truly elite defense did much of the heavy lifting in New Orleans last year. However, even as the Saints attempted a mere 33.7 (No. 29) pass plays per game last year, Brees had 93 red zone attempts. Guess who had a 26.3-percent red zone target share and an insane 32-percent end zone target share in 2018? None other than The Cook, baby.
Cook's presence will immediately be felt for a team with relatively thin receiving options behind Kamara and Michael Thomas. Especially in scoring opportunities, which are a-plenty in the bayou. It was only three years ago that then 35-year old Ben Watson enjoyed his own career-best year in New Orleans. Cook's potential as a mid-round TE target is immense. Add him if you miss out on one of the elite players.