Fantasy football is a head-to-head game. No matter the league size, you are always taking on one opponent any given week. And the best way to give yourself an edge in a week is with team stacks. Stacking good players from elite fantasy offenses raises the ceiling of your squad. When you have a team stack comprised of a QB and his top playmakers, odds are you'll dominate anyone in your way when your gunslinger posts a 300-yard, 3-touchdown day. This is a strategy often deployed by elite DFS gamers. Prior to the 2018 season, guys that pulled down the Milly Maker on DraftKings used a stack of some sort in 79 percent of victories. While team stacks are a staple in DFS and best ball drafts, the same principle can apply to seasonal leagues. But unless fantasy gamers are playing in an "Average Joe" league, most won't be able to land "Patrick Mahomes–Travis Kelce–Tyreek Hill" stacks. Here are four value teams that advanced stats, metrics, and analytics suggest you should be hoarding in fantasy football leagues.
Arizona Cardinals
Team Stack: Kyler Murray, David Johnson, Christian Kirk, Ricky Seals-Jones
The new Arizona Cardinals are going to be a problem for NFL defenses. Led by the electric 2018 Heisman Trophy-winner, Kyler Murray, this offense is going to bring Air Raid tactics to the field every Sunday. Murray posted a 95.8 (100th-percentile) QBR at Oklahoma with an 11.6 (99th-percentile) YPA. His passing stats coupled with his dynamic mobility make him one of the most impressive QB prospects we've ever seen.
The most expensive player from this stack is running back David Johnson. Johnson was the most recent example of an exceptional player trapped in an uninspiring offensive system. That is no longer the case, as his elite receiving chops will be utilized in Kliff Kingsbury's system. This team will be able to move the ball, meaning more red zone touches and goal line carries for Johnson. If he is able to hit his ceiling, he could return to No. 1 overall status again in 2019.
Christian Kirk is set to break out in his sophomore season. He handed in elite efficiency relative to his teammates, as evidenced by his +39.9 percent Target Premium (No. 5 among qualified receivers), and penciled in as the alpha dog in the offense. The Cardinals did select multiple receivers in the NFL Draft, but Kirk has a history with HC Kingsbury and is a natural fit for the Air Raid offense.
The wildcard of the offense is TE Ricky Seals-Jones. He was an undrafted free agent out of Texas A&M and was largely inefficient in 2018, but things are looking up for the third-year tight end. Seals-Jones finished No. 5 at his position in Hog Rate, indicating that the team wanted to get him involved last season. The innovative offensive system will put him in better situations to show off his 101.2 (68th-percentile) Speed Score and create mismatches with linebackers. As a last-round fantasy pick, Seals-Jones offers immense upside in 2019.
Tampa Bay Buccaneers
Team Stack: Jameis Winston, Mike Evans, Chris Godwin, O.J. Howard
Former Cardinals HC Bruce Arians was also a pass-happy offensive wizard. He now finds himself in Tampa Bay with Jameis Winston and some intriguing receiving options. Arians' spread offense is centralized around deep passes, and Winston seems to be an excellent fit for this system. His 5.6 Air Yards Per Attempt ranked No. 2 among QBs in 2018. Winston has also finished top-5 in that stat in each of the last three seasons.
Winston's top target, WR Mike Evans, is also a perfect fit for Arians' offense. Evans finished No. 1 in completed Air Yards in 2018 and was No. 4 in Yards Per Reception with 17.7. At 6-5, 231 lbs with a 115.7 (96th-percentile) Speed Score, he is one of the most terrifying deep threats in the league and capable of posting insane boom weeks this season.
Next on the list of "sure-fire" breakouts is WR Chris Godwin. Over the last two seasons, he has played in the shadow of DeSean Jackson. In games where they both played, Godwin averaged a measly 4.16 targets, 37.2 yards, and 7.52 fantasy points. In the six games without Jackson, Godwin averaged 7.67 targets, 72.83 yards, and a robust 14.95 fantasy points. With Jackson now in Philly, an upgraded HC in the fold, and no legitimate receiving RB or No. 3 WR, the Buccaneers could support two top-12 fantasy receivers.
No tight end scored as efficiently as O.J. Howard. He didn't see elite volume, ranking outside the top 10 in Target Share and Hog Rate, but he made his bread on deep routes. Howard's Average Target Distance of 11.8 was No. 2 behind only Rob Gronkowski. This allowed Howard to lead tight ends in Yards Per Target (11.8), Yards Per Reception (16.6) Fantasy Points Per Target (2.51), and Fantasy Points Per Pass Route (0.66). An eminent increase in volume with his level of efficiency will vault him into elite territory this season.
Miami Dolphins
Team Stack: Ryan Fitzpatrick, Kenyan Drake, Kenny Stills, Albert Wilson, Mike Gesicki
The Dolphins are the best value team stack in fantasy football. At the center of the bargain barrel rests QB Ryan Fitzpatrick, the signature gunslinger of 2018. "Fitzmagic" averaged an NFL-leading 6.2 Air Yards Per Attempt while also completing a No. 1-ranked 51.5 percent of his deep balls. Miami will let their QB loose in 2019, as they aren't actively trying to win games. This will elevate the ceiling of the entire offense, making Fitzpatrick a screaming value.
---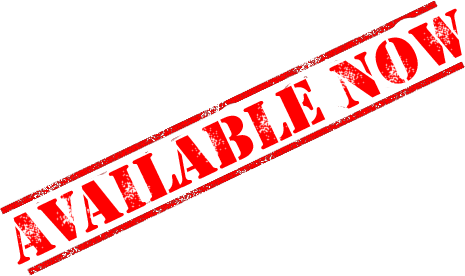 ---
Running back Kenyan Drake is the highest priced asset on this team, but even he is going outside the top 50 picks in FFPC drafts. This doesn't make any sense, as Drake is primed to see bell-cow work in the absence of Frank Gore. With a 34.7 percent Juke Rate in 2018, he has shown the elite ability to create on his own. An expanded workload on top of his stable passing game usage makes Drake worth his fourth-round price tag. Fade the training camp noise and trust the talent.
The best deep threat to pair with Fitzpatrick is speedster Kenny Stills. Stills was not consistent in 2018, as he finished outside the top 20 of receivers in 13 games. But in the other two, he posted over 25 fantasy points. Still's high Average Target Distance will mesh well with his new quarterback. In the right matchup, he'll be a week-winning receiver.
Now with a healthy hip, Albert Wilson steps into the high-volume slot/possession receiver role in this offense. Wilson was a menace after the catch in 2018, averaging 9.5 yards after the catch on a per-target basis. With consistent volume, his athleticism and efficiency after the catch will make life easy for Fitzpatrick.
New York Jets
Stackable Assets: Sam Darnold, Le'Veon Bell, Robby Anderson, Chris Herndon
Carson Wentz, Jared Goff, and Patrick Mahomes are the most recent examples of second-year QBs making massive leaps. Sam Darnold is next on that list after flashing his upside in the final four weeks of the 2018 season. Coming back from injury in Week 14, Darnold posted the highest QBR to close out the year. He tossed six touchdowns to only one interception and scored over 21 fantasy points twice. Darnold returns with his same supporting cast elevated with pass-catching phenom, Leveon Bell, making a second-year breakout all but certain.
Bell is primed for a massive workload after taking a year off from football. While he claims he is prepared for 500 touches, and his fresh legs and lack of competition will allow him to be a high-touch bell-cow. Negative game scripts and poor run blocking will tarnish his consistency, but Bell will still be able to swing matchups with his talents.
While Darnold was laying waste to defenses down the stretch, Robby Anderson was the prime beneficiary. From Weeks 14-16, Anderson posted 23 fantasy points per game and finished as a top-5 receiver twice. He accomplished this with deep catches, as his Average Target Distance of 16.4 was No. 9 among receivers. Anderson will see an expanded target share on top of these high-value deep shots, making him a perfect stack candidate.
Chris Herndon is also a candidate for a sophomore breakout. The fourth-rounder from Miami finished No. 1 in both Production Premium and Target Premium as a rookie and only had one drop on his 56 targets. His four-game suspension will suppress his ADP, making him a free piece to the Jets team stack.