For those who haven't been indulging in best ball leagues since June or so, and plan on walking into their first draft(s) of the season this week, there may be some "surprises" even when leveraging the most sophisticated advanced stats, metrics, and analytics player profiles. There's always been an emphasis put on the running back position early in drafts. After seeing the impact the last two classes have had immediately into their careers, the RB thirst has become that much more insatiable. A majority of owners, for fairly sound reasoning, will favor the running back position ahead of the first few rounds. Stockpiling worthwhile options is an absolute necessity in today's game.
While I still am a zero RB truther, it would be silly to attempt to downplay the impact one of these true workhorse, three-down backs has for fantasy owners. If you're drafting inside the top four or five, you have to consider a runner. You need to come away with a surefire RB1. More notably, in my opinion, is the obvious tier drop-offs that happen after the first few come and go. Yes, there are still a handful of zero RB options for those that choose to construct their rosters in that fashion, but it would behoove owners to secure one of the flashy names when presented the opportunity to do so.
The tiers below have a redraft, full-point PPR focus and complete rankings are found on the PlayerProfiler "World Famous" Draft Kit's Extreme Draft Cheat.
Tier 1
Le'Veon Bell, PIT: Safest and most consistent for my money; a player that could be in for a notable walk-year volume swing, only padding his floor and raising his ceiling.
David Johnson, ARI: Cardinals are transitioning. New head coach and a new offense, with a questionable offensive line. No matter. Assuming he's 100-percent, Johnson's arguably the league's best runner and a player that's able to elevate and carry his side of the ball unquestionably.
Todd Gurley, LAR: Elite talent finally unearthed upon Sean McVay's arrival, once buried and misused by then-head coach Jeff Fisher. Expect some touchdown regression.
Tier 2
Saquon Barkley, NYG: Arguably the best running out of college since Adrian Peterson or LaDainian Tomlinson. Pass-catching capabilities should put him in the first-round discussion alone.
Alvin Kamara, NO: Kamara set the rookie bar, jumped over it, and kept running. Saints should continue to feed their star running back, but the options in New Orleans remain plentiful (and in what should be a Drew Brees "bounce back" season through the air).
Ezekiel Elliott, DAL: Cowboys' pass-catchers are a mess right now; Elliott's targets and receptions should jump up, although the offensive line is now also in shambles (or appears that will be the case). Volume is still enticing.
Melvin Gordon, LAC: Much like Elliott, the talk is of more work through the air.
Kareem Hunt, KC: Looking forward to plenty of Patrick Mahomes bombs, but Hunt's too good not to feature as he proved in his rookie season.
Leonard Fournette, JAX: Jaguars' defense should keep the ball in the offense's hands often. With Blake Bortles under center, look for things to continue to run through the ground. Strong possibility that third-down usage increases; offensive line has improved.
Tier 3
Christian McCaffrey, CAR: Elite pass-catching option. Through early preseason games, Panthers look committed to him on the ground and between the tackles, too.
Joe Mixon, CIN: Looking forward to an improved Bengals' offensive line with the second-year pro having shed weight this offseason.
---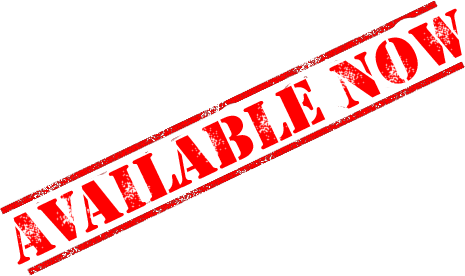 ---
Devonta Freeman, ATL:  Buying almost every Falcons' skill position player in an offense ready to take-off again. Outside of Bell, arguably the safest floor amongst early RB picks.
Dalvin Cook, MIN: The sample size is small, as he's returning from season-ending injury, but the former Seminole finds himself a part of an even better offense than last year. Offensive line a concerning factor.
Tier 4
Alex Collins, BAL: The breakout should continue in Baltimore where the Ravens didn't add any new options via draft or free agency.
Jordan Howard, CHI: Serious questions in the pass game, although we're told the Bears' insist on increasing his third-down work. Either way, Chicago's offense projects as one of the more explosive units under first-year head coach Matt Nagy.
Jerick McKinnon, SF: Early injury scare and teammates are a real threat to volume. Still, well paid and in a Shanahan-led offense.
LeSean McCoy, BUF: I have no idea what to do with Shady. Talent puts him in the second or third round range, but the questions surrounding the Bills' offense and McCoy's off-field issues drop him much, much lower.
Tier 5
Jay Ajayi, PHI: Capable bodies behind him, Ajayi should get first crack at the bulk of work in an above-average Philadelphia offense.
Kenyan Drake, MIA: Polarizing enough, also coming off an impactful finish to the 2017 season, but old man Gore is still, somehow, lurking.
Lamar Miller, HOU: Returns Deshaun Watson, and no D'Onta Foreman to worry about.
Derrick Henry, TEN: Might've been a year too early on the Titans' breakout campaign last year. Stars are aligning for the freaky Alabama product, who has strong touchdown upside.
Royce Freeman, DEN: Tier 5 may end up looking low in hindsight for the rookie who's done nothing but climb as the rest of his classmates have either struggled or gotten hurt. Denver's RB1.
Rex Burkhead, NE: Burkhead appears to be in the RB1 seat and has enough talent to not relinquish it, even upon Sony Michel's return. Patriots also being cautious with his recovery with big things in mind this season.
Tevin Coleman, ATL: Contract year for one of the league's best pass-catching backs. He should go on to secure the bag McKinnon-style next offseason while filing up the box score in Atlanta this season. Good way to address the RB spot for "zero RB" believers.
Tier 6
Jamaal Williams, GB: Hard to ignore Aaron Rodgers' RB1, although Aaron Jones' presence post-suspension lowers his ceiling.
Marshawn Lynch, OAK: Has quietly "stood out" in camp. Paired with "offensive mastermind" Jon Gruden in what should, theoretically, be a rebound year for 2017's depressing offense.
Carlos Hyde, CLE: Still has to contend with Duke Johnson, but Hyde has gained full control of Browns' backfield heading into the season. Handled 88 targets last year as well.
Dion Lewis, TEN: Seemingly under-appreciated in New England, but now paid and stuck behind Henry, Lewis's hands and versatility will keep him involved in a Titans' offense ready to breakout.
Chris Thompson, WAS: Locked into a voluminous pass-catching role prior to the Derrius Guice injury. Ceiling only got higher since, assuming health's on his side.
Tier 7
Peyton Barber, TB: Role will grow and become more secure with every day the rookie second-rounder struggles.
Chris Carson, SEA: Back healthy and ticketed for RB1 work. Difficult to trust "Lyin'" Pete Carroll and the early-investment in Rashaad Penny only leaves the door open.
Kerryon Johnson, DET: Another rookie riser, despite inconsistent, early-preseason usage. Could take control of the Lions' backfield before mid-season.
Mark Ingram, NO: Suspended to start the season, but still returns to a backfield split that he made work last season. Missed time could/should change things, however.
Adrian Peterson, WAS: Immediately makes the case as Washington's RB1.
Tier 8
Rashaad Penny, SEA: Dinged up and on the mend. Currently an afterthought after Carson appears back healthy and in the driver's seat.
Duke Johnson, CLE: Recently paid in what appears to be a fun Browns' offense (it's weird to even type).
Tarik Cohen, CHI: Won't get the volume to take him much higher, but still an exciting gadget-type player with safe hands in an ascending offense.
Marlon Mack, IND: Colts' backfield looks like a full-blown RBBC in what appeared to be a promising spot for the second-year home run hitter.
Sony Michel, NE: Historically, "The Hoodie" doesn't care for early-round running backs. Have to think there's a safe role for him upon return — assuming he puts the fumbling issues behind him.
Isaiah Crowell, NYJ: Strong bet to secure lead-back duties. Only 26.
James White, NE: Always seems to have just enough volume in order for us not to hate ourselves when starting him in a flex spot. Michel's absence opens up the door.
Tier 9
Giovani Bernard, CIN: Despite Mixon's talent and obvious upside, any early-season stumbles will lead to a much larger role for Bernard.
Ronald Jones, TB: Stinking things up in Tampa Bay and being outplayed by Barber. Hands were a question in college too, but we can't fold this early even the draft capital.
Jordan Wilkins, IND: A Mike Clay favorite, the post-draft prophecy appears on track with Wilkins factoring in early/often through two preseason games.
Bilal Powell: Somewhat of a factor now that Elijah McGuire is banged up; got some first-string looks this preseason as well. Ultimately, I think he falls behind Crowell.
Ty Montgomery, GB: Featured last season, before injuries derailed things. Starting off as McCarthy's RB2.
Tier 10
Aaron Jones, GB: Underrated in the draft process. Popped when given the work in 2017, now suspended, giving Williams chance to dig in.
Latavius Murray, MIN: Notable handcuff, and a runner that the coaching staff may give more work to than expected, even when Cook's healthy.
Nick Chubb, CLE: A better dynasty bet, but talented enough to come on mid-to-late in the year and make an impact.
Matt Breida, SF: The "Coleman" to McKinnon's "Freeman".
Devontae Booker, DEN: Short leash behind talented rookie. Third down role?
Corey Clement, PHI: Perhaps not a feature runner, but specialized and talented enough and in a good spot in Pederson's offense.
Tier 11
Austin Ekeler, LAC: Strong RB2-ish candidate if anything were to happen to Gordon. May also present to value regardless, as the Chargers insist on getting the exciting Ekeler going.
Buck Allen, BAL: Plus-pass catcher who should fight off oft-injured teammate Kenneth Dixon.
Kenneth Dixon, BAL: Healthy, we're told, and looking serviceable.
Frank Gore, MIA: He might play forever; backing up Kenyan Drake and a good bet to eat away at some touchdown opportunities as such.
Doug Martin, OAK: Jon Gruden's done nothing but praise Martin from the jump. Insists on resting him in the preseason; easy path to volume if Lynch were to go down.
Tier 12
Nyheim Hines, IND: Could easily argue that he's undraftable given the preseason struggles. But it's early yet, and Hines is still tethered to Andrew Luck.
C.J. Anderson, CAR: "Pale Sayers" handcuff; could/should vulture some goal line work.
Theo Riddick, DET: Late-down option only, but ultimately lost in the shuffle.
Rob Kelley, WAS – Was looking at new volume post-Guice injury but now, with All Day's arrival, could quickly be relegated.