When the 2018 regular season comes to an end, and before we shift our focus onto the playoffs and the run to the Super Bowl, I am convinced that we will all have to take a minute and reflect on the fact that Rob Gronkowski will have delivered the greatest tight end season of all time. This may not seem like a hot take of truly volcanic proportions, I know. Gronkowski can already lay claim to having some of the best tight end seasons in NFL history since entering the league. But 2018 may be the greatest. The advanced stats, metrics, analytics, and planets are all aligning to make it so.
I recently wrote that I expected Travis Kelce to become the first tight end since the dawn of the 21st Century to be the overall TE1 in fantasy for three consecutive seasons. So what has changed? Has Kelce suffered a catastrophic injury? No. Has one of his teammates played so well this offseason that Kelce could see a reduction in his role? Not to my knowledge. In fact, my shift in thinking has nothing to do with Kelce, and everything to do with Gronkowski and the New England Patriots. I still love Kelce, by the way, and heartily agree with his being atop the PlayerProfiler Tight End Dynasty Rankings.
Quiet Summer Bounce Back
It has been something of a pleasantly different offseason for Gronkowski. For so long racked by injury, his offseason has contained no stories of surgeries, or procedures, or cleanups. Granted, there have been rumblings about whether he would retire. Or whether the Patriots had grown weary of him and would look to trade him. But he did not retire. The Patriots did not trade him. So Gronkowski may be heading into a season fully healthy for the first time in many a year. This is enough to ignite my excitement levels.
It may seem odd, but Gronkowski had something of a down year in 2017. His 69 receptions in 14 games were his lowest total in a season in which he appeared in at least 14 games since his rookie season. Gronkowski averaged less than five catches per game for only the third time in a campaign that saw him play at least ten games. His eight receiving touchdowns marked the first time in his career that he played double-digit games but didn't score double-digit touchdowns. That being said, he still led all tight ends in several key metrics, and if he didn't lead he was second, according to PlayerProfiler.
| | | |
| --- | --- | --- |
| Category | Total | Rank |
| Receiving Yards | 1083 | 1st |
| Air Yards | 759 | 2nd |
| Target Distance | 1256 | 1st |
| Touchdowns | 8 | 2nd |
| Red Zone Target Share | 29.7 percent | 2nd |
| Production Premium | +25.2 | 1st |
| Target Premium | +31.1 percent | 2nd |
| Fantasy Points per Game | 17.3 | 1st |
| Yards per Target | 10.3 | 2nd |
| Yards per Pass Route | 2.59 | 1st |
| Fantasy Points per Route | 0.54 | 2nd |
| Fantasy Points per Target | 2.15 | 2nd |
Gronkowski already owns the single-season record in receiving yards (1,327 back in 2011). Oh,  and receiving touchdowns too (17, also in 2011.) So how can he possibly hope to top all of this? It's quite simple, actually. The Patriots and Tom Brady have nowhere else to go.
He Completes Him
Tom Brady has the ability to raise the talent level of the players around him. Wide receivers who, elsewhere in their careers, have shown little to no inkling that they could be productive NFL players become capable of almost anything with Brady throwing them the ball. There can be no better recent example than Chris Hogan.
But while Brady has gone about his business improving those around him, Gronkowski has done nothing so complicated as to make Brady better.
Having a fully fit and healthy Gronkowski is key for the Patriots most years, but especially heading into the 2018 season. The Patriots have embraced the forward pass like few teams as successful as they have ever done. They have gone out of their way to destroy the myth that the great teams have to lean on their ground game. Since Gronkowski entered the NFL in 2010, the Patriots have attempted the 5th most passes with 4764. They have amassed the second most passing yards with 36,643, and their 270 passing touchdowns are the third most. The Patriots are 102-26 in that span.
According to Graham Barfield, in the last two seasons, the Patriots have passed the ball when leading by at least three points on 52 percent of their plays. That is well above the league average of 49.3 percent. The Patriots want to pass the ball, this is certain. But aside from Gronkowski, they would appear to have no one else capable of shouldering such a significant workload over a full 16 game season.
Target Competition
"Ah," I hear you begin to think, "Julian Edelman will be back. He is one of Brady's boys." This is true, to an extent. Edelman did manage to attract 29 and 24 percent of the Patriots total team targets back in 2016 and 2013. But it should be noted that Gronkowski played eight and seven games those seasons. Indeed, Edelman's numbers take quite the hit when Gronkowski is in the lineup with him. The image below shows the difference in Edelman's output since 2013.
Edelman is recovering from an ACL tear that cost him the entire 2017 season, and lest we forget is also suspended for the opening four games of the season. So who else does Tom Brady have to work with? There is Chris Hogan, who we have already spoken of. But he has never managed more than 41 receptions in a single season. Nor has he managed a target share in excess of 13 percent. The rest of the Patriots wide receiving corps makes for pretty grim reading at present. Eric Decker looks set to have dropped himself out of a place on the roster. Only first-round busts Phillip Dorsett and Cordarrelle Patterson lie in wait.
---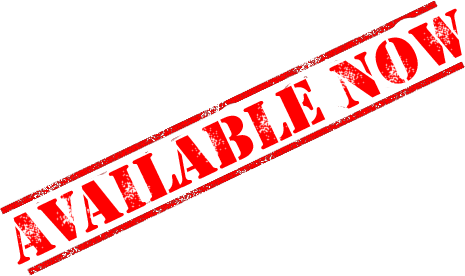 ---
The idea that Tom Brady can turn these into studs is a bit far-fetched, even with Brady's track record. It is much more likely to me that Brady looks to Gronkowski again and again. This is especially true until Edelman returns. If Gronkowski is able to see a market share in excess of 20 percent (a feat he has managed only once, back in 2014), and the Patriots keep up their usual volume of passing (Tom Brady is projected to have 579 pass attempts, according to the World Famous Draft Kit, but who would be shocked if this was higher?), then Jason Witten's 110 receptions from 2012 is in danger.
Can Gronkowski reel in these targets at his career average (15.1 yards per reception)? If so, he would smash his own yardage record of 1,327. As we already know, if Gronkowski plays in more than ten games, he usually scores at least ten touchdowns. Could he seriously threaten his record of 17 as well?
Given the options surrounding him, the sky for Rob Gronkowski in 2018 would seem to be the limit.