The FFPC will be hosting the FFPC Playoff Challenge. There is a $200 buy-in and it pays a cool $500,000 up top. We'll look at a quick overview of the rules and then talk about the strategy for taking down this unique, 6,500 entry tournament. Most of the advice here is also great for office leagues and smaller playoff fantasy contests.
Overview
Nearly 50-percent of the total prize money goes to first – $500,000.
Each team will consist of ten (10) NFL players in a FFPC starting roster format:
1-QB, 2-RB, 2-WR, 1-TE, 2-Flex, 1-K, 1-D (Flex can be RB, WR or TE)
Notable scoring settings:
-PPR scoring
-Tight end premium (1.5 PPR for tight ends)
-20 passing yards = one point (a slight uptick from most leagues where 25 yards equals a point)
-Five points for every safety
-12 points for every shutout
Neither of the defensive scoring quirks is predictable, just know that you will be tilting if and when a Super Bowl safety costs you thousands of dollars.
Only one player per NFL team is allowed.
All points scored in the Super Bowl count twice.
Strategy Notes
So much of the value is allocated to first place so the highest EV strategies will be exclusively designed to take home the top prize. That means big pivots and contrarians plays.
Rostering two players who appear in the Super Bowl, likely a quarterback and premier flex player, is almost mandatory because of the double scoring.
Tight end premium makes the premier tight ends even more valuable and very viable flex options.
We'll look at the top four teams by seed and split them into three player categories:
–Chalk – We don't need to remind anyone that Michael Thomas is good. We'll briefly discuss which chalk is good to eat and who can be faded.
–Pivots – This is where first place will be won.
–Sleepers – If taking a few chalk players, consider getting weird in some spots.
Then we'll take a broader view of the rest of the playoff teams.
Baltimore Ravens
Chalk
Lamar Jackson scored more fantasy points in 15 games than any other quarterback in NFL history. The problem is that everyone knows this and he may end up being the most-owned player. Those who want him will have to go way off-board elsewhere.
Pivots
Mark Andrews was No. 5 among qualified tight ends in Fantasy Points Per Game and should come at low ownership because of how much Lamar Jackson will soak up. Andrews was an efficiency and volume beast this year and the Ravens are -150 to make the Super Bowl. We almost have to take a Baltimore player, and the scoring format favors the tight ends that are their team's top receiving options.
Sleepers
Mark Ingram has said he'll be playing in the Divisional Round but he's unlikely to be at 100-percent health. His volume was also a bit fraudulent this season. Despite finishing with 201 (No. 18) carries, he only recorded 167.7 (No. 25) Weighted Opportunites because of his minor receiving role.
---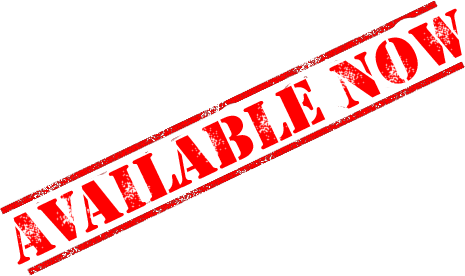 ---
The only edge in taking Ingram is if he vultures numerous touchdowns from Jackson. That can happen, and Ingram will be virtually unowned, so feel free to get chalky after taking him.
San Francisco 49ers
Chalk
Because San Francisco has so little in terms of consistent weekly volume outside of George Kittle, he will be one the most popular tight ends and may end up being the highest owned player. We suggest taking only one of Kittle or Lamar Jackson. Rostering both will ensure your lineup has little leverage over the field.
We'll give the edge to Kittle because he led all tight ends with 6.1 receptions per game this year and that will go a long way if the 49ers make a run.
Pivots
Deebo Samuel rushed for 159 yards through the regular season, scoring on the ground three times. His rushing production isn't why we'd roster him but it does illuminate a larger point: San Francisco wants to get him the ball. He produces when they do because he's a dynamic playmaker. In fact, only D.J. Moore and Tyreek Hill have rushed for more yards in their rookie campaign.
Receivers destined for NFL success have a way of making plays, even if they need to take to the ground to do so.
Sleepers
No sleepers on the 49ers. Since Matt Breida returned in Week 14, Raheem Mostert has averaged 11.3 carries and a lone reception per game. Neither Breida nor Tevin Coleman has topped seven touches in a game. Because of Kittle's projected ownership, going Samuel is different enough.
Kansas City Chiefs
Chalk
Kansas City has a wealth of good options so none will be awfully chalky. That makes Patrick Mahomes, Tyreek Hill, and Travis Kelce easy selections from this team, with Kelce being our favorite. He only scored six touchdowns, which does a great job masking how prolific he was this year. His 97 receptions and 1,229 receiving yards both rank No. 8 all-time for a tight end.
Kelce hasn't gone under four receptions in a game since Week 1, and he's had at least 58 yards in every game but one. If touchdown variance swings his way in the playoffs, he will be a lock for the winning lineup.
Pivots
There's not a big need need to pivot off the Big Three in KC but Damien Williams makes a compelling case, especially for teams taking popular plays on other teams.
Williams has started and finished four games in the second half of the season. He's averaged 120.8 yards and one touchdown in those four games. The Chiefs are without Darrel Williams (IR) and LeSean McCoy has been healthy scratched twice, plus McCoy received zero touches in a crucial Week 17 game. Darwin Thompson has been a non-factor all season.
Sleepers
There's no need to go any deeper than Damien.
Green Bay Packers
Chalk
Aaron Jones has played two games without Jamaal Williams. In those games, he's averaged an extra 8.5 carries, 3.1 targets, and 0.9 touchdowns per game. This has amounted to an extra 14 PPR points per game. He's good, but as long as Williams is healthy, which he's expected to be after the bye week and a Week 17 rest, Jones is a solid fade.
Davante Adams, on the other hand, is great chalk. He has a 30.3-percent (No. 3) Target Share that skyrockets to 39.7-percent in the red zone. He can easily finish as the highest-scoring receiver in the playoffs.
Pivots
Aaron Rodgers is the eighth-highest scoring passer, not on the year, but out of the 12 playoff passers on a per-game basis. Don't pivot to him.
Sleepers
The only sleeper on Green Bay is no one. Literally. Don't take someone from this team. The Packers don't play in the Wild Card Round and then they are projected to face New Orleans, who has better odds of making it the Super Bowl than Green Bay (+240 vs. +375). Take no one or take Mason Crosby and bank on the Packers playing a single playoff game.
No. 3 and No. 4 Seeds
New Orleans Saints
New Orleans is the premier favorite out of the teams playing in the Wild Card Round. They have the fourth-best odds of making the Super Bowl but would play an extra game compared to a top-two seed. Michael Thomas will be the chalky option from this team and for good reason. His 80.1-percent (No. 2) Catch Rate and 11.3 targets per game give him a higher floor than any other playoff flex player. Derrick Henry and Dalvin Cook have scored more fantasy points than Alvin Kamara this season but both are projected to lose in the first round. That makes Kamara the only high-end running back projected to play in multiple games.
Going Drew Brees over Lamar Jackson is a great pivot to make and pays out instantly if the Saints make the Super Bowl by virtue of Brees playing the most games at the highest-scoring position.
New England Patriots
The Patriots are 4-4 in their last eight games and have scored more than 24 points once, which came against the Bengals. Their defense will be the most popular play at the position so pivoting to Nick Folk at kicker is a viable swap. Lastly, the James White playoff narrative is legit. He's played nine postseason games in the past three years. His average stat line: 5.2 catches for 40.3 yards, 3.2 carries for 12.9 yards and 0.6 touchdowns.
Philadelphia Eagles
The Eagles are underdogs in their own stadium to a Seahawks team traveling cross country. Zach Ertz has a lacerated kidney and may not play, while Miles Sanders should play through a low-grade ankle sprain. No team is an easier fade than Philly.
Houston Texans
There are two plays on the Texans and we know who they are. Deshaun Watson's legs have done a great Lamar Jackson impersonation this year.
However, the Texans were curbstomped 41-7 the last time they faced Baltimore and are +2000 to make the Super Bowl. The odds of being blanked at QB multiple times are too high to take Watson.
DeAndre Hopkins' splits without Will Fuller have been encouraging, and Fuller appears set to miss one to two playoff games.
No. 5 and No. 6 Seeds
Seattle Seahawks
Russell Wilson is the other sneaky play at quarterback. His path to the Super Bowl likely goes through Philly, San Francisco and Green Bay. Seattle has already beaten Philly and they were six inches away from sweeping the 49ers.
After Wilson, Tyler Lockett is the only player worth considering. Lockett averaged 0.53 (No. 18) Fantasy Points Per Pass Route and 2.14 (No. 11) Fantasy Points Per Target because Wilson's top option is always an efficiency master. The Seahawks are likely to be underdogs the entire way after they dismantle Philly, which should keep the passes flowing from Wilson, further propelling Lockett's upside.
Minnesota Vikings
Anyone from Minnesota is most likely a one-week play because the Vikings are eight-point dogs this week. Even though they are the least likely to advance out of the Wild Card Round, we'd much rather take a Vikings player for one week than a Bills, Eagles or Titans player with a slightly better chance of playing twice.
Because running back is so thin, Dalvin Cook has massive upside for one game after coming off three weeks of rest. The Saints give up more points at home (22.9) than on the road (19.8) and the Vikings/Saints showdown has a 48-point total, highest of the first weekend. Cook has per-game marks of 17.9 (No. 6) carries, 17.8 (No. 7) Weighted Opportunites and 3.6 (No. 4) red zone touches.
Stefon Diggs and Adam Thielen are both viable but the receiver pool is deep. The opportunity cost of forgoing Cook for another Viking is too high.
Buffalo Bills and Tennesee Titans
John Brown, Derrick Henry and A.J. Brown would all be fine plays if they weren't so incredibly unlikely to make the Super Bowl. The Bills and Titans are +2500 and +2600 to win the AFC.  Because the Titans have been so prolific in the past month, Henry and Brown's ownerships will almost certainly exceed the odds that they go off versus the best defense in the league or play multiple games.
Smokey Brown has generated 1,677.5 (No. 7) yards of total target distance and the Texans have allowed the fourth-most passing yards to their opponents at 267.2 per game. He's another player who may pay off the cost of rostering him in a single week, should the Bills lose.
Finally, Buffalo's defense is my favorite play after New England. Deshaun Watson is sixth in the NFL in sacks (44) and 11th in interceptions (12), all while sitting out Week 17.