Among all positions in fantasy, wide receiver remains the hardest to evaluate on a week-to-week basis. Wide receivers compete with others of the same position on the field at one time and unlike running back and quarterback, they see far less opportunity in a game. Understandably, this makes the wide receiver landscape substantially more difficult to project week in and week out. Small nuance in the way gamers track weekly match-ups can be monumental. With that said, evaluating a wide receiver against total team defense is obsolete. The true value lies in deciphering the in-game wide receiver versus cornerback battles and projecting for the best outcome given the matchup. Using advanced stats, metrics and analytics, this series will break down the top wide receiver vs cornerback plays each week. Identifying these marquee match-ups will give fantasy gamers an automatic edge in their lineups.
Davante Adams, GB vs Darius Slay, DET
Week 17 is a rough spot for gamers to still be playing fantasy in. However, team incentive for better playoff spots is an exploitable factor that can give a huge edge in fantasy. Enter Davante Adams, one of the few elite WRs who have the combination of a great matchup and plenty of incentive to ball out this week. With the Packers looking to lock up the No. 1 seed in the NFC playoff race, all starters are expected to operate at regular capacity. Initially, that's more than enough to start Adams this week, but the matchup with Darius Slay makes him a strong play.
---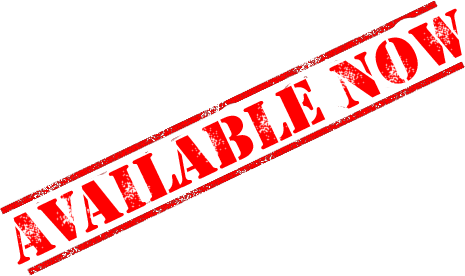 ---
Slay is coming off a stout two-game skid that's seemingly worked him out of a midseason slump, but only fools suffer from recency bias. Digesting his 49 (No. 38 among qualified cornerbacks) Receptions Allowed for 704 (No. 53) Yards Allowed vs his 22.6-percent (No. 36) Target Rate helps paint the whole picture. When he sees increased volume, he gives up production. In eight games that he has seen seven or fewer targets thrown his way, he's averaged 31 yards allowed and eight or fewer fantasy points given up. In the five games where he has seen eight or more targets thrown his way, he's averaged 90 yards allowed and 10 or more fantasy points given up.
The correlation between Slay's production given up against increased volume is staggering. Going up against Adams, who has 114 (No. 18) Targets and a 31.2-percent (No. 2) Target Share, gives this matchup a boom ceiling. Slay is giving up 14.4 (No. 62) Yards Per Reception Allowed while Adams is averaging 11.9 (No. 66) Yards Per Reception on a 66.7-percent (No. 27) Catch Rate. Pushing Slay's "elite cover corner" narrative to the side, gamers can bank on volume and production from Adams.
Courtland Sutton, DEN vs Trayvon Mullen, OAK
Courtland Sutton has stumbled into some high volume over the last two weeks, logging back-to-back games with 10 targets. Thanks to Drew Lock's passing prowess, he walks into Week 17 a top fantasy play. Sutton has been a bright spot in an otherwise dull offense with 68 (No. 21) Receptions for 1,060 (No. 17) Receiving Yards. Despite operating with Joe Flacco and Brandon Allen for a majority of the season, Sutton's maintained a 25.8-percent (No. 9) Target Share and produced seven top-24 fantasy weeks on that volume. This week, Sutton will face off against Trayvon Mullen and a horrendous Raiders secondary.
Mullen is the unlucky variable in this equation. He's been nothing short of mediocre in coverage when on the field for extended snaps. Mullen is allowing a 60.6-percent Catch Rate with 43 Receptions Allowed on 71 Targets. On 278 Routes Defended, he's surrendered 597 yards for an average 13.9 Yards Per Reception and three TDs. In games he's seen over an 80-percent Snap Share, he's averaged 11.6 Fantasy Points Per Game Allowed and has given up 14 or more points in three of his last four outings.
Sutton is a tall task for any defender. Averaging 2.48 (No. 11) Yards Per Pass Route and 15.8 (No. 18) Yards Per Reception, he's among the most efficient receivers in the league. Sutton also has an added layer of scoring potential with 11 (No. 9) Red Zone Receptions and six receiving TDs. Last time he saw Oakland, Sutton exploded for seven receptions and 120 receiving yards for 19 fantasy points. With Oakland allowing 269 passing yards and two passing TDs on a per game average, Sutton's in line for another boom week to end 2019 on a high note.
Allen Robinson, CHI vs Xavier Rhodes, MIN
Allen Robinson has been on a tear on the back end of this season. He's averaged six receptions for 88 receiving yards over his last five games and logged four of his seven total TDs in the same span. The culmination of the aforementioned has been an average of 20 Fantasy Point Per Game and three top-10 fantasy finishes since Week 12. Despite having a 4.9 (No. 83) Target Quality Rating from struggling Mitchell Trubisky, Robinson continues to outperform his situation in averaging six receptions, 71 receiving yards, and 15.9 (No. 10) Fantasy Points Per Game. He'll continue his fantasy success against an abysmal Xavier Rhodes in Week 17.
Rhodes grades out as one of the least efficient cornerbacks by PlayerProfiler standards. On 399 (No. 51) Routes Defended, he's surrendered 65 (No. 66) Receptions on 86 (No. 48) Targets for a whopping 75.6-percent (No. 76) Catch Rate Allowed. Despite giving up 835 (No. 69) Yards, Rhodes' 21.6-percent (No. 26) Target Rate shows that he isn't targeted nearly as much as other corners with his production issues. Which, thinking intuitively, is even more telling of just how bad Rhodes has been this year.
Although Robinson is walking into this matchup as a target hog, it's clear he won't need a robust uptick in volume to have his way with Rhodes. Regardless, Robinson's 33.5-percent (No. 11) Dominator Rating in a Chicago offense that averages 38.9 (No. 11) Team Pass Plays Per Game will be enough to push Rhodes to failure.  Robinson's also boasting an 88.1-percent (No. 19) True Catch Rate and 2.21 (No. 27) Yards Per Pass Route that should give gamers some added confidence against Rhodes. Lock Robinson in as a top play for week 17.