For most fantasy football leagues, Week 13 represents the final week of the regular season. This can mean postseason excitement for some, and closure on a disappointing campaign for others. Sure, it's just a game; but missing the playoffs just plain sucks, right? Of course it does. Followers of PlayerProfiler can't possibly be in that boat, though.
At this point in the NFL season, every player is playing less than 100-percent. How could they not be? The game is brutal. And while many endure the pain to make it through Sundays, some are beaten and battered enough to warrant time off. Not to mention COVID is doing it's best to stay relevant. Injury news is never as crucial to a team owner as it is come playoff time. Damn good thing The Infirmary is here!
IR BOUND-
Robert Griffin III– BAL (Thigh)
ANALYSIS: 
While there isn't a lot to be taken from this news, it does make Trace McSorley the new backup quarterback in Baltimore. For Lamar Jackson owners, McSorley is a must-add. Though a limited sample size, he played well in Week 12 and the offense flowed better with him under center than Griffin. Should anything happen to Jackson during a playoff run, McSorley will be a solid fill-in at the very least.
The players returning from injured reserve are the bigger news here. David Johnson returns from a multi-week absence to boost fantasy lineups for the home stretch. The Texans schedule is favorable, not once facing a top ten run defense. Myles Gaskin also looks to get back on the field to reclaim starting duties for the Dolphins.
OUT for Week 13
Khadarel Hodge– CLE (Hamstring), Kenny Golladay– DET (Hip), C.J. Prosise– HOU (Illness), Josh Jacobs– LV (Ankle), Irv Smith– MIN (Back), Jonnu Smith– TEN (Knee)
ANALYSIS: 
The Golladay-less Detroit Lions will look to bounce back after the firing of head coach Matt Patricia. Perhaps the termination will pump some life into this team, though the return of a certain running back would do wonders, as well. Look for T.J. Hockenson to be heavily relied upon against the Bears, who rank No. 23 against opposing tight ends. Speaking of, the two Smiths missing this Sunday will lead to more targets for team's wideouts, not the veteran backup tight ends.
The other big name on this list is Jacobs, whose absence from Sunday's game opens the door for Devontae Booker. For his part, Booker has been involved in about every game in some capacity. The 28-year old even has a couple of double-digit point games. However, this Sunday he'll see the bulk of the workload and will pay dividends.
---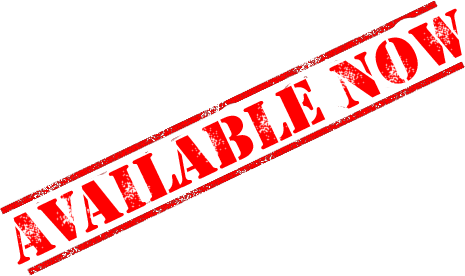 ---
In limited action this year, Booker averages 5.1 (No. 2 among qualified running backs) True Yards Per Carry and 5.6 (No. 10) Yards Per Touch.
DOUBTFUL for Week 13
D'Andre Swift– DET (Illness), DeAndre Washington– MIA (Hamstring), Salvon Ahmed– MIA (Shoulder), Daniel Jones– NYJ (Hamstring), Travis Homer– SEA (Knee/Wrist)
ANALYSIS: 
With Washington and Ahmed likely to miss, the Dolphins badly need Myles Gaskin to suit up. He needs to be in lineups if he plays. It'd be nice to think the Giants will be fine with Colt McCoy under center, but they were pretty much just fine with Jones in there. Between McCoy and a Seattle run defense ranked No. 7 against the run, temper expectations for Wayne Gallman in this one. And maybe always. Swift's absence is a killer for a Detroit offense already down Kenny Golladay.
QUESTIONABLE for Week 13
Julio Jones– ATL (Hamstring), Todd Gurley– ATL (Knee), Allen Robinson– CHI (Knee), Darnell Mooney– CHI (Knee), Jerry Jeudy– DEN (Ankle), Phillip Lindsay– DEN (Knee), Matthew Stafford– DET (Thumb), Tyler Ervin– GB (Ribs), Clyde Edwards-Helaire– KC (Illness), Kalen Ballage– LAC (Ankle), Tua Tagovailoa– MIA (Thumb), Cam Newton– NE (Abdomen), Ben Roethlisberger– PIT (Knee), Carlos Hyde– SEA (Toe), Terry McLaurin– WAS (Ankle)
ANALYSIS: 
Well, it seems as though most everyone on this list is expected to play. That's pretty good news for a week with the number "13" in it. It's not often it's this easy.
COVID LIST
Larry Fitzgerald– ARI, Mark Andrews– BAL, Willie Snead– BAL, Matt Breida– MIA, James Conner– PIT
ANALYSIS: 
With Andrews out in Baltimore, the newly acquired Luke Willson has an opportunity. It might be a one week thing, but with Lamar Jackson returning to the lineup Willlllllson is sure to see work. Forget not the man's profile, no matter how long he's been away from relevancy. It is loaded with intrigue.
Fitzgerald might be missing out at a good time here. The Cardinals face the Rams this Sunday, owners of the top defense against opposing wideouts. Perhaps Christian Kirk can find a way. Benny Snell led the way for Pittsburgh last week with Conner out. Will it remain the same this week, or will Anthony McFarland make it a note-worthy performance?
CONCLUSION
In a year where games have been rescheduled, where little to no fans attend games and an undrafted rookie wide receiver plays quarterback, a more tame injury report is certainly welcome. However, the stales only increase after this week, making the health of those players the thing to keep an eye on most. Stay tuned next week for a Playoff Edition of The Infirmary!!!