Week 11's Wide Receiver-Cornerback Matchups to Target article identified Will Fuller, Michael Pittman, and Tyler Boyd as startable options in fantasy football that weren't already Davante Adams-level auto-plays. All three wide receivers finished in the top-30 that week, despite only Pittman scoring a touchdown. Once again, the purpose of this week's article is to identify wide receivers to start, while avoiding the no-brainer, automatic-start wide receiver options. Implied Vegas points for player's NFL teams, predicted game outcome, weather, and a wide receiver's primary coverage factor into finding three to start this week.
Tim Patrick (CB Matchup: Charvarius Ward – No. 39)
Throw out last week's performance. Any fantasy football manager that keeps tabs on situations around the NFL knew that the Denver Broncos passing game was one to avoid with the lack of an NFL quarterback able to play in the game. In Tim Patrick's last six games before Week 12, he had three 100-plus yard outings and finished as a WR3 or better in fantasy football in five of them. In the six-game stretch, he received at least six targets and had 96 or more Air Yards in four games. There is a floor of production and volume for Patrick each week. He isn't a household name in fantasy football, but he is a good NFL wide receiver that receives the consistent volume that fantasy football managers look for in potential wide receivers to start.
With 19 (No. 7 among qualified wide receivers) Deep Targets and a +10.2 (No. 23) Production Premium, fantasy football managers can be assured that the targets Patrick receives produce quality fantasy football points. His 67.2-percent (No. 100) Catchable Target Rate is concerning and reveals less than ideal quarterback play. Patrick controls what he can though; he has caught 36 of his 39 targets that are deemed catchable for an impressive 92.3-percent (No. 16) True Catch Rate and zero drops this season.
Patrick's teammates, Jerry Jeudy and K.J. Hamler, drew the tougher cornerback matchups this week against Bashaud Breeland (No. 6-ranked cornerback) and L'Jarius Sneed (No. 21). Charvarius Ward's 0.83 (No. 8) Target Separation Allowed is his elite advanced stat to boast, but he struggles at preventing big plays. His 14.6 Yards Per Reception Allowed, 9.0 Yards Per Target Allowed, and 112.2 Passer Rating Allowed are outside the top-55 qualified cornerbacks. On the other side of the field, Patrick averages 15.6 (No. 21) Yards Per Reception, 9.7 (No. 20) Yards per Target, and has a 29.1-percent (No. 15) Dominator Rating. Vegas has the Broncos as an almost two-touchdown underdog, giving Patrick a favorable game flow for fantasy production.
T.Y. Hilton (CB Matchup: Phillip Gaines – No. 118)
This season has not been kind to T.Y. Hilton. A preseason hamstring strain plus the lack of a preseason to develop chemistry with Philip Rivers explains the early season struggles where he failed to score 10 fantasy points in each of his first four games. Hilton's Snap Share jumped to 98.0-percent in Week 5 and he put up 6 catches for 69 (nice) yards against PlayerProfiler's No. 3-ranked cornerback, Denzel Ward. Two games later, he left a game early because of a groin strain. Week 13 will put him five weeks out from his groin strain, and Snap Share being at 73.8-percent last week signifies that he is ready to resume playing at better health than he has in the past month.
---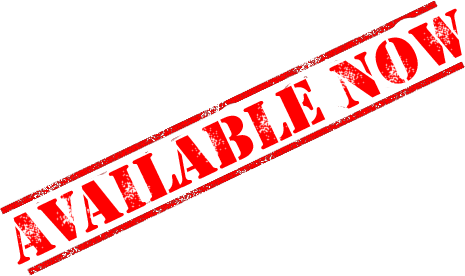 ---
Hilton had his best game of the season last week against Breon Borders, who has played for a quarter of the NFL teams in less than four years. This week, he matches up with Phillip Gaines, the third-worst ranked cornerback on PlayerProfiler's cornerback rankings. Gaines has two games this season where he played 80-percent of the Houston Texans' snaps. Opposing quarterbacks targeted him 22 times combined in those games. He has three games where he played less than 2-percent of the snaps and he allowed a catch in each of them, despite playing minimal snaps. It's worth mentioning that in 16 career games against the Houston Texans, Hilton has 85 career catches on 139 targets for 1,537 yards and 10 touchdowns.
Hilton has back-to-back games with 70-plus Air Yards after totaling 73 from Weeks 6-10. It's easier to convert Air Yards into receiving yards when Hilton is covered by a backup thrust into the starting lineup than it is against his Week 11 primary coverage, Jaire Alexander. Gaines's cornerback counterpart Vernon Hargreaves joins him near the bottom of the cornerback rankings. Hargreaves' 2.10 (No. 68) Fantasy Points Allowed Per Target and 115.6 (No. 67) Passer Rating Allowed are horrible, but Gaines is worse in both stats. He hasn't played enough snaps to qualify, but he has 2.30 Fantasy Points Allowed Per Target and a 127.2 Passer Rating Allowed. Gaines is a near-lock to allow a touchdown in this week's game. He has allowed four touchdowns this season on 88 Routes Defended.
Jarvis Landry (CB Matchup: Desmond King – No. 62)
Last week was the first time in the last four games that the Cleveland Browns passing offense eclipsed 250 yards in a game. Between bad weather and positive Game Script, the Browns have not had to rely on their passing game. Vegas has them as a 4.5-point underdog going into this game against the Titans, and the 53-point total is the highest on the Week 13 slate. That means Jarvis Landry and his 23.8-percent (No. 18) Target Share is ready for a second consecutive fantasy-relevant performance.
Landry averages 10.9 (No. 44) Fantasy Points per Game, but the disappointing seasonal performance is affected more by the team's 29.5 (No. 31) Team Pass Plays Per Game average than bad play from Landry himself. In fact, his 2.42 (No. 10) Yards Per Route Run and 0.47 (No. 22) Fantasy Points Per Route Run show that he maximizes his opportunities when he gets the ball in his hands. His 26.9-percent (No. 26) Target Rate is made more impressive when realizing that he has exceeded that rate in three of his last four games. Two of them saw it reach 50.0-percent!
Lining up across from Landry this week is Desmond King. On the season, King has three games where he was targeted seven times by opposing quarterbacks. In those games, he allowed 11.0, 10.9, and 15.0 fantasy points to the wide receivers he guarded. With an expected high Target Rate and negative (pass-friendly) Game Script, Landry has a WR3 floor with achievable WR2 upside. The upside is due in part to his 21.6-percent (No. 22) Red Zone Target Share.