Each week, football players inevitably let down those who started them. After reviewing the advanced stats and metrics on PlayerProfiler.com, the smartest gamers can figure out which Week 2 fantasy busts to cut, bench, trust or buy.
Quarterback
Mitchell Trubisky
Mitchell Trubisky is a horrible quarterback and is even making a case to be cut in two-QB leagues. The Week 2 fantasy bust's 120 passing yards equaled Lamar Jackson's rushing yards from week 2.
---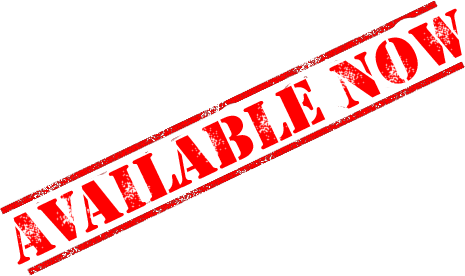 ---
Through two weeks, Trubisky has 348 passing yards, zero touchdowns and 19 rushing yards. Even though he is 12th in attempts and sixth in deep attempts, Trubisky has a -49.3 (No. 31 among qualified quarterbacks) Production Premium and a 50.4 (No. 31) True Passer Rating.
Deshaun Watson
Even with tempered expectations against the Jaguars, Deshaun Watson was supposed to continue his Patrick Mahomes-esque level of play. Ranked top-five by most, the Jaguars held him to 159 passing yards, five rushing yards and a lone rushing touchdown.
Keep in mind that Deshaun Watson still boasts a +16.9 (No. 12) Production Premium and averages 0.57 (No. 5) Fantasy Points per Dropback. He is still an elite talent and it's time to trade from him if you can.
Derek Carr
Derek Carr played against the Kansas City Chiefs in Week 2. The same Kansas City Chiefs that let Gardner Minshew record this Week 1 stat line:
22 of 25 Completions
275 Passing Yards
2 Touchdowns
1 Interception
17.6 (No. 15) Fantasy Points
Carr only mustered 9.7 (No. 27) fantasy points on 38 attempts. In a cake matchup, he failed those that trusted him.
Cam Newton
Don't draft injured players. Cam Newton's injury is clearly affecting his play because he's totaled negative-two rushing yards through two games.
Without Newton's rushing ability, he has to create plays with his arm. And while his 572 (No. 12) passing yards and 391 (No. 5) Air Yards are both top-12, his 55.9 (No. 32) True Passer Rating, negative-50.5 (No. 33) Production Premium and zero (No. 33) passing touchdowns aren't enough.
Running Back
Christian McCaffrey
In a dramatic drop, Christian McCaffrey fell from 42.9 (No. 1) fantasy points in Week 1 to 7.3 (No. 41) Week 2 points. Even with 16 carries (two red zone) and six targets (two receptions), his floor was much lower than everyone thought.
Even with the dip in production, McCaffrey still ranks top-three in:
Don't ever think about benching him.
Alvin Kamara
Right behind Christian McCaffrey in fantasy points last week was Alvin Kamara. His 7.0 fantasy points were 42nd-best, making him a gigantic Week 2 fantasy bust.
With Drew Brees sidelined, Kamara's fantasy value plummeted. Though talented with an efficient and productive history, he loses his luster with Teddy Bridgewater at the helm.
Chris Carson
Even with 15 carries, three targets, 87 yards and seven Evaded Tackles in Week 2, Chris Carson made room for Rashaad Penny. Carson's two fumbles, in addition to one against the Bengals the week prior, let Seattle turn to Penny.
Penny managed to record 10 carries and one reception for 65 yards and a touchdown. Though Carson boasts a +14.6 (No. 16) Production Premium and 12 (No. 11) Evaded Tackles, Penny is pushing for a split-backfield with his own +19.3 (No. 12) Production Premium.
Ronald Jones
In Week 1, the Tampa Bay Buccaneers backfield was split evenly across Dare Ogunbowale (27 snaps), Peyton Barber (25 snaps) and Ronald Jones (22 snaps). Jones' 93 total yards were promising compared to Barber (45) and Ogunbowale (33).
Fast forward to Week 2 and Jones logged eight snaps, four carries and a dismal 0.9 (No. 76) fantasy points. It appears that he still can't supplant the below-average Barber.
Wide Receiver
DeAndre Hopkins
Though DeAndre Hopkins lit fire to Marshon Lattimore and the New Orleans Saints in Week 1, Jalen Ramsey and the Jacksonville Jaguars got the best of him in Week 2. His 9.0 (No. 54) fantasy points on eight targets made him a fantasy bust.
Like Christian McCaffrey though, Hopkins is still elite and must be started. His 36.3-percent (No. 2) Target Rate is the best evidence of his unique, target-vacuum abilities.
Julian Edelman
In a numbing 43-0 New England Patriots victory, Julian Edelman fell short of the top-50 receivers. His four receptions, 51 yards and zero touchdowns resulted in his low, 9.2 (No. 53) fantasy point total.
With Antonio Brown, Josh Gordon, James White, Phillip Dorsett and even Rex Burkhead pushing for targets, they create the Patriots Death Wheel. Edelman isn't the only viable target for Tom Brady anymore.
Robert Woods
Besides his called-back 14-yard touchdown reception, Robert Woods managed two targets and one jet sweep in Week 2. That's a huge dip from his 13 targets against the Carolina Panthers.
Cooper Kupp's return certainly hurts his overall upside. Woods' -8.3-percent (No. 58) Target Premium and 0.39 (No. 53) Fantasy Points per Route Run exemplify his bust status. With that being said, it's important to remember that Woods only had six weeks outside the top-24 and two weeks outside the top-36 in 2018.
Stefon Diggs
Stefon Diggs saved his day with a 49-yard touchdown reception, but erase that and he put up a donut. Yes he also had another touchdown called back, but he and Kirk Cousins haven't meshed well in 2019.
On only nine targets, Diggs has three receptions. This is most likely due to his 2.67 (No. 61) Target Accuracy and 14.1 (No. 92) QB Rating when Targeted. There are some glimmers of hope though:
Tight End
O.J. Howard
What voodoo did someone put on O.J. Howard this season? Even though his 62.3-percent Route Percentage and 84.7-percent Snap Share are both top-15, Howard gave fantasy owners nothing in Week 2 and was the biggest bust at the tight end position.
In 2018, Howard recorded a +41.1 Production Premium and a +30.1-percent (No. 4) Target Premium. His 4.51 (97th-percentile) 40-yard dash, 123.9 (98th-percentile) Speed Score and 11.01 (97th-percentile) Agility Score are desperately waiting to be unlocked. Trade for him in dynasty while you can obtain him at a steep discount.
T.J. Hockenson
In a two week span, T.J. Hockenson went from being the next Travis Kelce with 25.1 (No. 2) Week 1 fantasy points to recording 1.7 (No. 48) Week 2 points. The fall was epic for the hype he created.
Nonetheless, Hockenson had a difficult matchup against the Los Angeles Chargers and is still a rookie tight end. His 19.7 (No. 1) Yards per Reception, 14.5 (No. 2) Average Target Distance and +44.9 (No. 4) Production Premium are all top-five numbers.
Jimmy Graham
In Week 1, Jimmy Graham only caught three passes but salvaged the day with a score. In Week 2, he didn't even secure one of his two targets.
Because he's on the Green Bay Packers with Aaron Rodgers, he's still a viable, albeit volatile option. At this stage in his career, Graham is the ultimate old-man, boom/bust tight end.