Height

6' 0"

Weight

193 lbs

Arm Length

31 1/4"

(45th)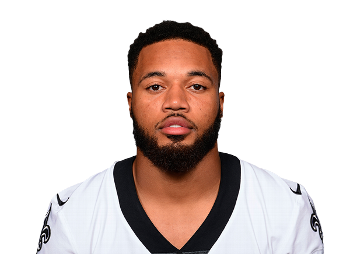 Draft Pick

1.11

2017

College

Ohio State

Age

25.5
Workout Metrics
40-Yard Dash
Speed Score
Burst Score
Agility Score
Catch Radius
Snap Share

Snap Share

Slot Rate

Slot Rate

Targets Allowed

Tgts Allowed

Target Rate

Target Rate

Routes Defended

Routes Defended

Average Target Distance

Avg Tgt Distance

Target Accuracy

Tgt Accuracy

86.6%

5.9%

59

(6.6 p/g)

19.3%

305

(33.9 p/g)

14.6

6.65

#177

#138

#153

#152

#44

#170

#53
Target Separation

Tgt Separate

Receptions Allowed

Rec Allow

Yards Allowed

Yards Allow

Yards Per Reception Allowed

YPR Allow

Yards Per Target Allowed

YPT Allow

Pass Break-ups

Break-ups

TDs Allowed

TDs Allow

1.7

35

(3.9 p/g)

677

(75.2 p/g)

19.3

11.5

10

5

(1 int)

#109

#153

#158

#175

#163

#27

#153
Coverage Rating

Coverage Rating

Burn Rate

Burn Rate

Catch Rate Allowed

Catch Rate Allow

Passer Rating Allowed

Passer Rating Allow

Fantasy Pts Allowed Per Cover Snap

Fantasy Pts/Cover Snap

Fantasy Points Allowed Per Target

Fantasy Pts/Tgt

Fantasy Points Allowed Per Game

Fantasy Pts/G

+9.0

2.0%

59.3%

127.3

0.44

2.25

14.7

#82

#170

#81

#157

#162

#159

#155
Snap Share

Snap Share

Slot Rate

Slot Rate

Targets Allowed

Tgts Allowed

Target Rate

Target Rate

Routes Defended

Routes Defended

Average Target Distance

Avg Tgt Distance

Target Accuracy

Tgt Accuracy

87.3%

8.2%

83

(5.9 p/g)

17.7%

470

(33.6 p/g)

11.2

2.36

#8

#48

#42

#15

#30

#6

#57
Target Separation

Tgt Separate

Receptions Allowed

Rec Allow

Yards Allowed

Yards Allow

Yards Per Reception Allowed

YPR Allow

Yards Per Target Allowed

YPT Allow

Pass Break-ups

Break-ups

TDs Allowed

TDs Allow

1.3

49

(3.5 p/g)

697

(49.8 p/g)

14.2

8.4

11

6

(2 int)

#47

#42

#31

#56

#49

#15

#7
Coverage Rating

Coverage Rating

Burn Rate

Burn Rate

Catch Rate Allowed

Catch Rate Allow

Passer Rating Allowed

Passer Rating Allow

Fantasy Pts Allowed Per Cover Snap

Fantasy Pts/Cover Snap

Fantasy Points Allowed Per Target

Fantasy Pts/Tgt

Fantasy Points Allowed Per Game

Fantasy Pts/G

+26.6

4.8%

59.0%

100.3

0.33

1.86

11.1

#19

#64

#24

#47

#42

#56

#44
Snap Share

Snap Share

Slot Rate

Slot Rate

Targets Allowed

Tgts Allowed

Target Rate

Target Rate

Routes Defended

Routes Defended

Average Target Distance

Avg Tgt Distance

Target Accuracy

Tgt Accuracy

88.2%

4.3%

85

(6.5 p/g)

21.1%

403

(31.0 p/g)

10.8

2.28

#15

#31

#47

#23

#53

#59

#21
Target Separation

Tgt Separate

Receptions Allowed

Rec Allow

Yards Allowed

Yards Allow

Yards Per Reception Allowed

YPR Allow

Yards Per Target Allowed

YPT Allow

Pass Break-ups

Break-ups

TDs Allowed

TDs Allow

1.0

47

(3.6 p/g)

476

(36.6 p/g)

10.1

5.6

9

3

(1 int)

#23

#34

#18

#8

#6

#14

#27
Coverage Rating

Coverage Rating

Burn Rate

Burn Rate

Catch Rate Allowed

Catch Rate Allow

Passer Rating Allowed

Passer Rating Allow

Fantasy Pts Allowed Per Cover Snap

Fantasy Pts/Cover Snap

Fantasy Points Allowed Per Target

Fantasy Pts/Tgt

Fantasy Points Allowed Per Game

Fantasy Pts/G

+29.3

0.0%

55.3%

90.9

0.28

1.34

8.7

#13

#1

#13

#14

#10

#9

#19
Snap Share

Snap Share

Slot Rate

Slot Rate

Targets Allowed

Tgts Allowed

Target Rate

Target Rate

Routes Defended

Routes Defended

Average Target Distance

Avg Tgt Distance

Target Accuracy

Tgt Accuracy

84.5%

4.0%

108

(6.8 p/g)

22.5%

480

(30.0 p/g)

-

-

#32

#53

#77

#51

#16

-

-
Target Separation

Tgt Separate

Receptions Allowed

Rec Allow

Yards Allowed

Yards Allow

Yards Per Reception Allowed

YPR Allow

Yards Per Target Allowed

YPT Allow

Pass Break-ups

Break-ups

TDs Allowed

TDs Allow

1.2

77

(4.8 p/g)

1114

(69.6 p/g)

14.5

10.3

11

5

(2 int)

#60

#83

#87

#79

#81

#16

#51
Coverage Rating

Coverage Rating

Burn Rate

Burn Rate

Catch Rate Allowed

Catch Rate Allow

Passer Rating Allowed

Passer Rating Allow

Fantasy Pts Allowed Per Cover Snap

Fantasy Pts/Cover Snap

Fantasy Points Allowed Per Target

Fantasy Pts/Tgt

Fantasy Points Allowed Per Game

Fantasy Pts/G

-21.8

0.9%

71.3%

112.2

0.46

2.00

13.7

#82

#30

#77

#75

#75

#77

#85
Snap Share

Snap Share

Slot Rate

Slot Rate

Targets Allowed

Tgts Allowed

Target Rate

Target Rate

Routes Defended

Routes Defended

Average Target Distance

Avg Tgt Distance

Target Accuracy

Tgt Accuracy

73.1%

2.7%

83

(5.5 p/g)

19.7%

422

(28.1 p/g)

-

-

#40

#37

#28

#45

#50

-

-
Target Separation

Tgt Separate

Receptions Allowed

Rec Allow

Yards Allowed

Yards Allow

Yards Per Reception Allowed

YPR Allow

Yards Per Target Allowed

YPT Allow

Pass Break-ups

Break-ups

TDs Allowed

TDs Allow

1.2

44

(2.9 p/g)

597

(39.8 p/g)

13.6

7.2

12

1

(3 int)

#25

#26

#33

#47

#34

#20

#3
Coverage Rating

Coverage Rating

Burn Rate

Burn Rate

Catch Rate Allowed

Catch Rate Allow

Passer Rating Allowed

Passer Rating Allow

Fantasy Pts Allowed Per Cover Snap

Fantasy Pts/Cover Snap

Fantasy Points Allowed Per Target

Fantasy Pts/Tgt

Fantasy Points Allowed Per Game

Fantasy Pts/G

+26.6

1.2%

53.0%

65.2

0.26

1.30

7.3

#18

#35

#19

#10

#27

#12

#15
Week

Wk

Opponent

Opp

Primary Coverage

Coverage

Snap Share

Snap Share

Receptions Allowed

Receptions Allowed

Yards Allowed

Yards Allowed

Catch Rate

Catch Rate

Pass Break-ups

Pass Break-ups

1

GB

Davante Adams

59.6%

3

(6 tgt)

41

50.00%

2

3

NE

Nelson Agholor

100.0%

4

(10 tgt)

42

40.00%

1

4

NYG

John Ross

91.8%

4

(6 tgt)

114

66.67%

1

5

WAS

Terry McLaurin

96.1%

2

(8 tgt)

31

25.00%

4

7

SEA

D.K. Metcalf

96.4%

3

(5 tgt)

118

60.00%

1

8

TB

Mike Evans

98.3%

5

(7 tgt)

111

71.43%

0

9

ATL

Tajae Sharpe

87.7%

5

(8 tgt)

65

62.50%

1

10

TEN

Marcus Johnson

46.6%

5

(5 tgt)

94

100.00%

0

11

PHI

Devonta Smith

92.3%

4

(4 tgt)

61

100.00%

0
Week

Wk

Opponent

Opp

Primary Coverage

Coverage

Snap Share

Snap Share

Receptions Allowed

Receptions Allowed

Yards Allowed

Yards Allowed

Catch Rate

Catch Rate

Pass Break-ups

Pass Break-ups

1

MIN

-

91.7%

3

(3 tgt)

26

0.00%

-

2

NE

-

76.8%

4

(6 tgt)

29

0.00%

-

3

CAR

-

1.7%

0

(0 tgt)

0

0.00%

-

4

MIA

-

93.5%

6

(6 tgt)

53

0.00%

-

6

DET

-

96.1%

2

(8 tgt)

20

0.00%

-

7

GB

-

94.0%

1

(4 tgt)

8

0.00%

-

8

CHI

-

100.0%

2

(4 tgt)

58

0.00%

-

9

TB

-

93.0%

1

(5 tgt)

13

0.00%

-

10

BUF

-

68.9%

1

(3 tgt)

9

0.00%

-

11

WAS

-

9.0%

2

(3 tgt)

35

0.00%

-

13

CAR

-

0.0%

0

(0 tgt)

0

0.00%

-

14

ATL

-

73.8%

4

(8 tgt)

79

0.00%

-

15

NYJ

-

94.1%

3

(10 tgt)

47

0.00%

-

16

ATL

-

96.7%

8

(13 tgt)

156

0.00%

-

17

TB

-

91.5%

7

(10 tgt)

64

0.00%

-
Player Popularity Index (PPI) ranks PlayerProfiler page views over the last 30 days. For example, the No. 1 PPI player page is the most frequently visited page in recent weeks.
Games Missed
Injury Reports
Chipped thumb bone
Week 1 (2021)
Surgery:
thumb repair surgery ()
Knee injury
Preseason (2021)
Abdomen strain
Week 10 (2020)
Hamstring strain
Week 3 (2020)
Hamstring strain
Week 10 (2019)
Ankle sprain
Week 11 (2017)
News & Advice
Get Marshon Lattimore news, rankings updates and start-stream advice, straight to your inbox!