Week 2 was once again marked by offensive explosions from Patrick Mahomes, Lamar Jackson and Dak Prescott, though it was also marred by other quarterbacks around the league going down with injuries. The trajectory of the fantasy season is taking shape, and it's time to react and adapt before your leaguemates and opponents burn you deep. Let's get into it, using advanced stats, metrics and analytics to shine a light on this week's action.
Lesson One (TNF): Cam Newton full-on panic; head to Bi-Lo for some O.J.
The protective glass case over the panic button was lifted last week after Cam Newton struggled mightily against the Rams. That sound you heard after Thursday Night Football was a million hands slamming directly onto that panic button. Newton did not look right all night, and not just in the post-game interview. He missed throw after throw and had a legitimate aversion to running the ball at all. Christian McCaffrey is a top-three back in the league, but it's officially time to panic when he gets the call on 4th-and-a-fingernail to win the game instead of the hulking Newton. His historical success leaping over the pile for first downs and touchdowns has essentially been erased from his repertoire, feeding into the narrative that he is not close to fully healthy. However, even worse than being unhealthy is blanking in the starting lineup, which is exactly what O.J. Howard did.
Through two weeks, OJ Howard has run a route on just 42 of Jameis Winston's 71 dropbacks (59%).

He's been targeted on just 8% of Winston's throws (just one more target than Cameron Brate).

This preseason, he played on 55 of Winston's 58 snaps (95%), well ahead of Brate (14%).

— Scott Barrett (@ScottBarrettDFB) September 13, 2019
Tampa Bay's offense was slightly more functional than Carolina's, and Howard was not even targeted. It's unclear what the disconnect is when we have seen Howard dominate on the field before, and he is clearly a more dynamic target than Cameron Brate. Bruce Arians said after the game that Howard can "play a heck of a lot better than he's playing," but it's not like Howard has been making egregious drops or running the wrong routes— he's not even getting a chance to. If Arians wants to look right for un-retiring to "fix" Jameis Winston, who still looks more like a future free agent than a franchise quarterback, the most dynamic players need to be deployed. This is likely the lowest Howard's price will ever be in dynasty. If you have any faith in the player's talent to transcend a bad situation, strike now.
Action: It's a perfectly acceptable time to roll the dice on QB streamers over Newton, who looked awful (again) at home (again) against a bottom-5 defense. Take advantage of the massive discount on Howard in dynasty.
Lesson Two: Sony Michel, Antonio Brown key cogs in the Patriots Death Wheel
Sony Michel answered Week 1 doubters with a productive day (21 carries for 85 yards and a score) against the Orange Bowl-bound Miami Dolphins. Michel saw consistent work around the goal line, although he was vultured by Tom Brady after his own touchdown dive was marked an inch short. The Patriots backfield will always yank the rug out from under us but, in the most Michel-centric game script possible, it was encouraging to see him respond.
Antonio Brown was showered with targets by Brady even on limited snaps (24-of-71). Brown reeled in four of eight targets for 56 yards and a score. He could've easily had another score if things broke right, with most of his snaps coming near scoring position. It was a welcome sight after a week (offseason*) that left fantasy players wondering if he would even suit up. AB showed that, while available, he will see more than enough work to be fantasy relevant. How long he is available is anybody's guess. No one would be faulted for wanting to capitalize on the productive week before the drama kicks back up.
Action: Keep Michel in starting lineups— New England is in scoring position too often for him to be sat, and that won't stop against the Trevor Siemian-led Jets next week. Ship out Brown in dynasty if you want to capitalize on his first "good news" day in weeks.
Lesson Three: Jimmy G, Niners reward patience
Jimmy Garoppolo, the prince that was promised, rebounded from a lackluster Week 1 and dunked all over the Bengals on Sunday. He received help from all over the place, with Deebo Samuel, Marquise Goodwin, and Raheem Mostert combining for 232 of his 297 yards on the day. It appeared Week 1's disconnected performance was a fluke, as the 49ers had their way with Cincinnati all day long on the ground and through the air.
Matt Breida clocked in at over 10 YPC in his first start and rolled up 121 yards, a perfectly usable day even though he was kept out of the endzone. He is a locked in RB2 until further notice, even if Raheem Mostert (and even Jeff Wilson) cap a bit of his receiving upside. However, it wasn't all gold. Perennial stud left tackle Joe Staley went down with a fractured fibula and will miss several weeks. His absence is a notable development to watch going forward. We have already seen with the Browns what the lack of a strong LT can do for the productivity of your offense.
Action: Fire up the Niners stacks next week against the floundering Steelers. Garoppolo to Deebo is sure to be among the cheaper but higher upside stacks out there. Allocate a healthy amount of FAAB to Mostert if he went unclaimed this past week, and search for Wilson this week. Running backs in the Shanahan system produce, and with a wide receiver group in constant flux, there is plenty room for these backs to continue to contribute in the passing game going forward.
Lesson Four: Russell Wilson still elite at establishing the pass
With Chris Carson unable to keep the ball in his hands, Russell Wilson was forced to do what fans love and his coaches hate: throw. Wilson went 29 of 35 for 300 yards and three scores, an efficient 8.6 YPA on the day. Although offensive coordinator Brian Schottenheimer would love nothing more than for Wilson to be a glorified hand-off artist, he is still an electric playmaker when let off the leash. Tyler Lockett, D.K. Metcalf and Will Dissly were the main beneficiaries of all that passing this week.
Dissly put up five for 50 and a score, with a 100-percent catch rate on the day. Lockett saw 12 targets and caught 10 after almost ghosting everyone last week. It was an encouraging performance from the receiver who admitted to having a tough Week One, dealing with consistent double coverage for the first time at the NFL level. The Seahawks take on the Saints, Cardinals and Rams next. Those are matchups that should approach shootout status, especially with Seattle's back end looking like a weak point again. Let's hope Seattle is forced to air it out, for all of our sakes.
Action: Wilson and Lockett remain must-starts, and Metcalf continues to make for an intriguing tournament play. Be sure to send out a trade offer for Carson, who put the ball on the ground two times this week. Seattle is too bent on running the ball to keep him in the doghouse for long. Hold your nose and put in a bid on Dissly. Point-chasing? Yep. Perennially shallow tight end position already getting hit with injuries? Yep.
MNF's Homework: Browns to bounce back?
Cleveland looked lost against Tennessee last week, and their first stint in prime time comes with Trevor Siemian under center for the opposing team. In other words: this is the get right game. Odell Beckham looked good last week and Nick Chubb had a serviceable day, but Baker Mayfield needs to come out and smash under the lights. Keep a close eye on the Browns' offensive line. On an otherwise stacked offense, it's the clear weak link.
---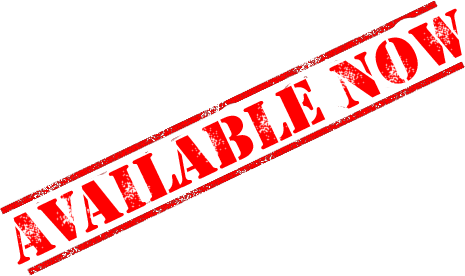 ---
Jamison Crowder looks to feast with Sam Darnold out sick and Siemian staring at Myles Garrett coming at him. Le'Veon Bell and Crowder look to be strong PPR plays, both with ten-plus target upside. If the Jets have any hope, it's likely going to be through feeding their prized running back. Both make for interesting Showdown slate captain candidates in a game where the Jets are likely to trail.