The NFL landscape suffered nuclear meltdown this past Sunday. On top of Ben Roethlisberger and Drew Brees, a number of skill players landed injuries of various severity as well. Fortunately, using advanced stats, metrics and analytics to identify trends can lead fantasy grinders toward the next breakout player. With two weeks in the books, here are a few notable trends heading into Week 3.
Philadelphia Eagles: 11 Personnel Ramp-up
In 2018, the Eagles ran more 12-personnel than any other team. That trend continued in Week 1, with Philadelphia leading the NFL with 26 plays out of that grouping. However, Dallas Goedert suffered a lower body injury early in Week 2, causing the Eagles to shift their philosophy.
In addition to Goedert, the Eagles lost Alshon Jeffery and DeSean Jackson and it looks like both will miss time. This forced Zach Ertz to play 100-percent of the Eagles' snaps. Along with Ertz, Nelson Agholor, J.J. Arcega-Whiteside, and Mack Hollins all played above 85-percent of the Eagles' snaps. This led to a condensed target share, with Ertz and Agholor receiving 16 and 11 targets respectively. With limited pass catchers, Arcega-Whiteside and Hollins mixed in as well, seeing four and eight targets respectively.
Of all the breakout candidates in this offense, Arcega-Whiteside offers the most tantalizing upside after coming to the NFL with a 107.4 (87th-percentile among qualified wide receivers) Speed Score and a 42.7-percent (86th-percentile) College Dominator Rating. The Eagles projecting to run more 11-personnel packages for the time being will keep Ertz, Agholor, Arcega-Whiteside, and Hollins in play for Week 3.
Oakland Raiders: Josh Jacobs Game Script Casualty
After logging an impressive 23 carries for 113 rushing yards in Week 1, most anointed Josh Jacobs the NFL's next bellcow running back. Game script crushed him in Week 2, leaving him with 12 rushing attempts for 99 yards. Playing from ahead in Week 1, he saw 24 touches on 73-percent of Oakland's snaps. He only recorded 1 target though, raising questions about his viability in the passing game ahead of a Week 2 showdown against the Chiefs. The Chiefs played with a lead throughout most of the game, as expected, but Jacobs lost his bellcow workload. In negative game script, the Alabama-product saw a mere 12 touches on 46-percent of Oakland's snaps. He notably finished without a target, while Jalen Richard and DeAndre Washington recorded three and two respectively.
Despite what film-grinders say, Jacobs finished his Alabama career with a 4.3-percent (18th-percentile) College Target Share and never handled much of the pass game work. Oakland is likely to play from behind often in 2019, making Jacobs a strong sell candidate after his positive Week 1 performance.
Arizona Cardinals: Game Stacks Galore
With the Arizona Cardinals attempting to play at the fastest rate in the NFL, opposing teams are quietly forced to play faster football. Through two games, each of Arizona's opponents ran at least 72 plays. For those playing DFS or looking for streamer options, Arizona's offensive philosophy creates an environment ripe for game stacking.
---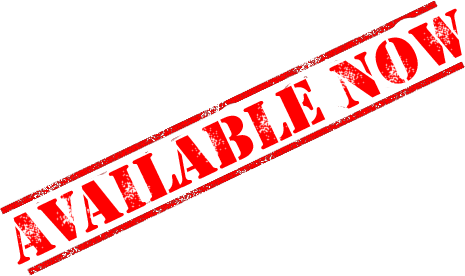 ---
Arizona has allowed major fantasy production to certain players through two games, but they've yet to allow a massive offensive performance overall. Lamar Jackson kept all the fantasy goodness to himself in Week 2, rushing for 100 yards and passing for another 272. Despite the performance, Baltimore still managed only 23 points. Similarly, Detroit hit only 27 points the week prior.
Despite the mediocre point scores, Arizona has allowed 955 yards of total offense to start the year. Playing some of the worst defense in football and running an up-tempo offense, Arizona's scheme creates a massive ceiling for opposing offenses to stack with Christian Kirk, Larry Fitzgerald, and even Damiere Byrd.